Though known as a ski—and après-ski— destination in the winter, Aspen is also beautiful in the summer, lying in a verdant valley after the rain, and Aspen ArtWeek, hosted by the Aspen Art Museum, launches annually in early August as a seasonal celebration. The week is punctuated with an art auction and gala to benefit the museum (ArtCrush); art talks, performances and tours; an art fair (Intersect Aspen), more cocktails and some very swanky dinners.
This year, Aspen galleries have put on outstanding shows to coincide, and one of the loveliest things, especially if you come from the urban sprawl of Los Angeles as I do, is that nearly everything is within walking distance—that is, 20 minutes or less. There is also some symbiotic overlap between museum and galleries: certain artists in ArtCrush's August 5 event are also featured at galleries, with most of the shows on view for a month or more. Below is a selection of exhibitions to visit while in town.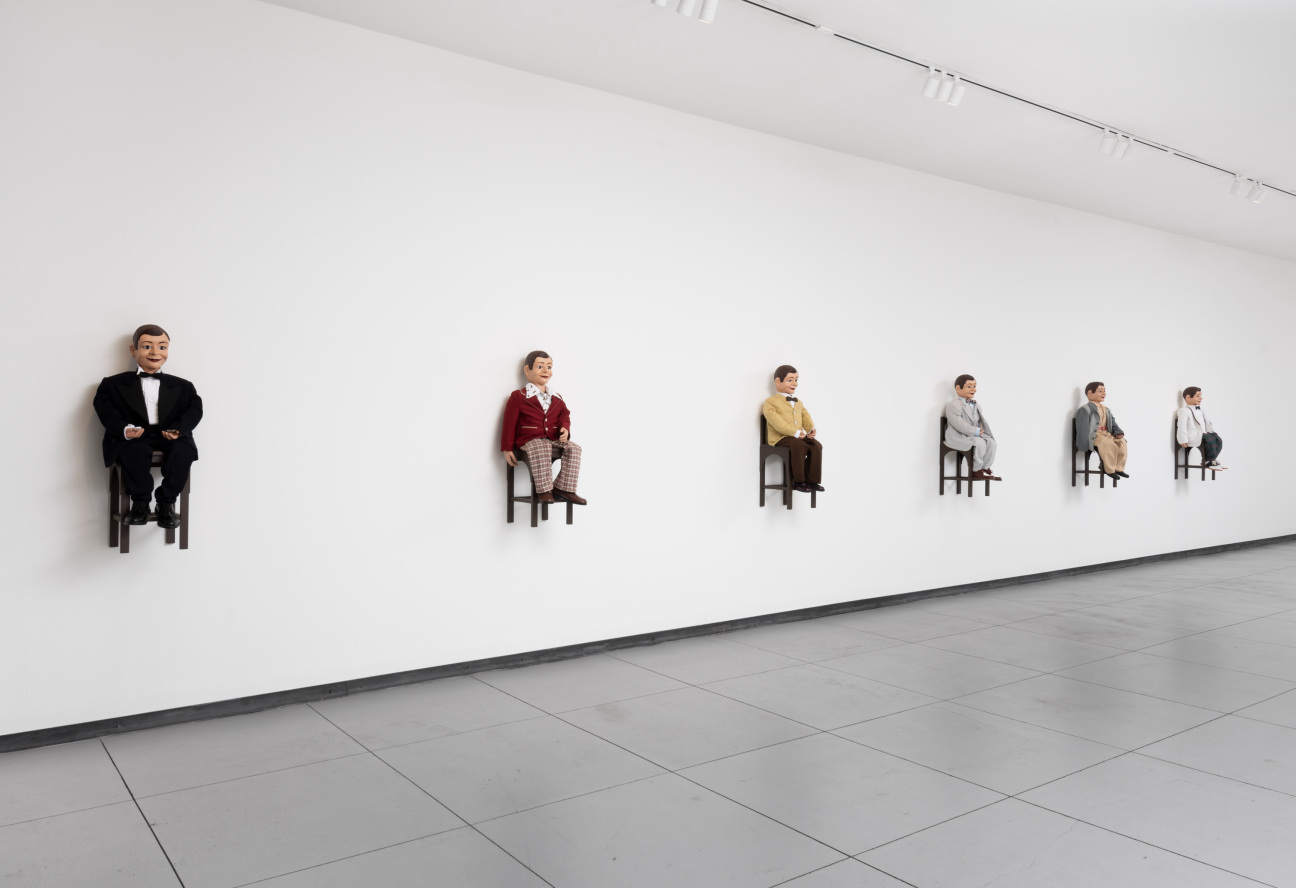 "Laurie Simmons: Clothes Make The Man II, 1991-2022"
Baldwin Gallery
209 S. Galena Street

This is one of Aspen's most established and largest galleries. On the main level are sculptural and photographic works by Laurie Simmons, a member of the Pictures Generation who has long focused on issues of home, domesticity and memory. In the main gallery space are ventriloquist dummies seated in chairs that are hung in a row on the wall; each is dressed in typical dummy fashion, with bow tie and suits, though the patterns vary. In the next room are photographs staged with these dummies—resulting in a humorous and disquieting take on daily life.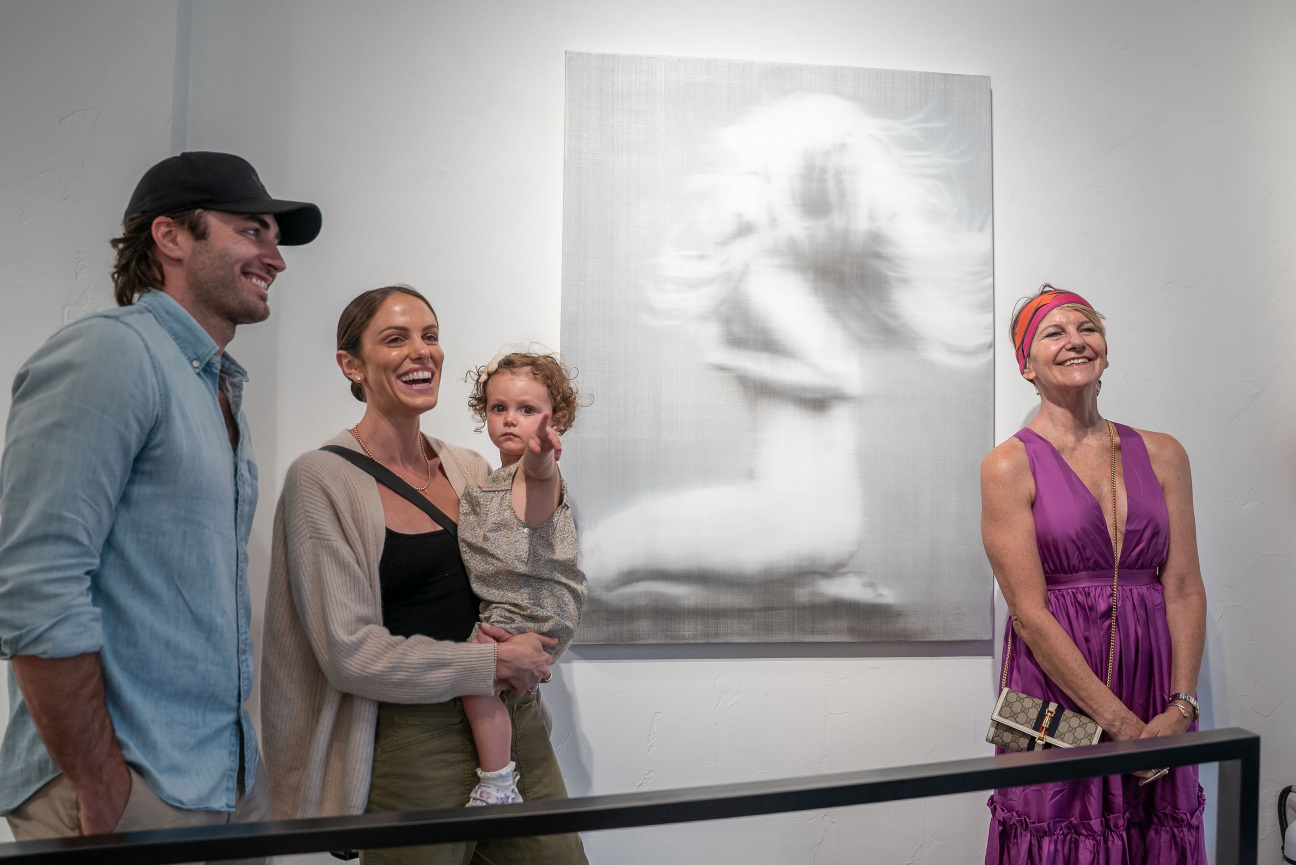 "Alison Van Pelt: The Wild"
Casterline|Goodman Gallery
611 E. Cooper Avenue
Specializing in postwar and contemporary art, this gallery has won a lustrous reputation since its establishment in 2011. Currently on view are the paintings of Alison Van Pelt, who just happened to arrive in the gallery when I was visiting. She was quite thrilled about the hanging, especially one wall which replicated how she herself hung the work in her Santa Monica studio. Her pieces start in painstaking drawing—birds, horses, trees, nudes—then are morphed into paintings that blur into speed and mystery.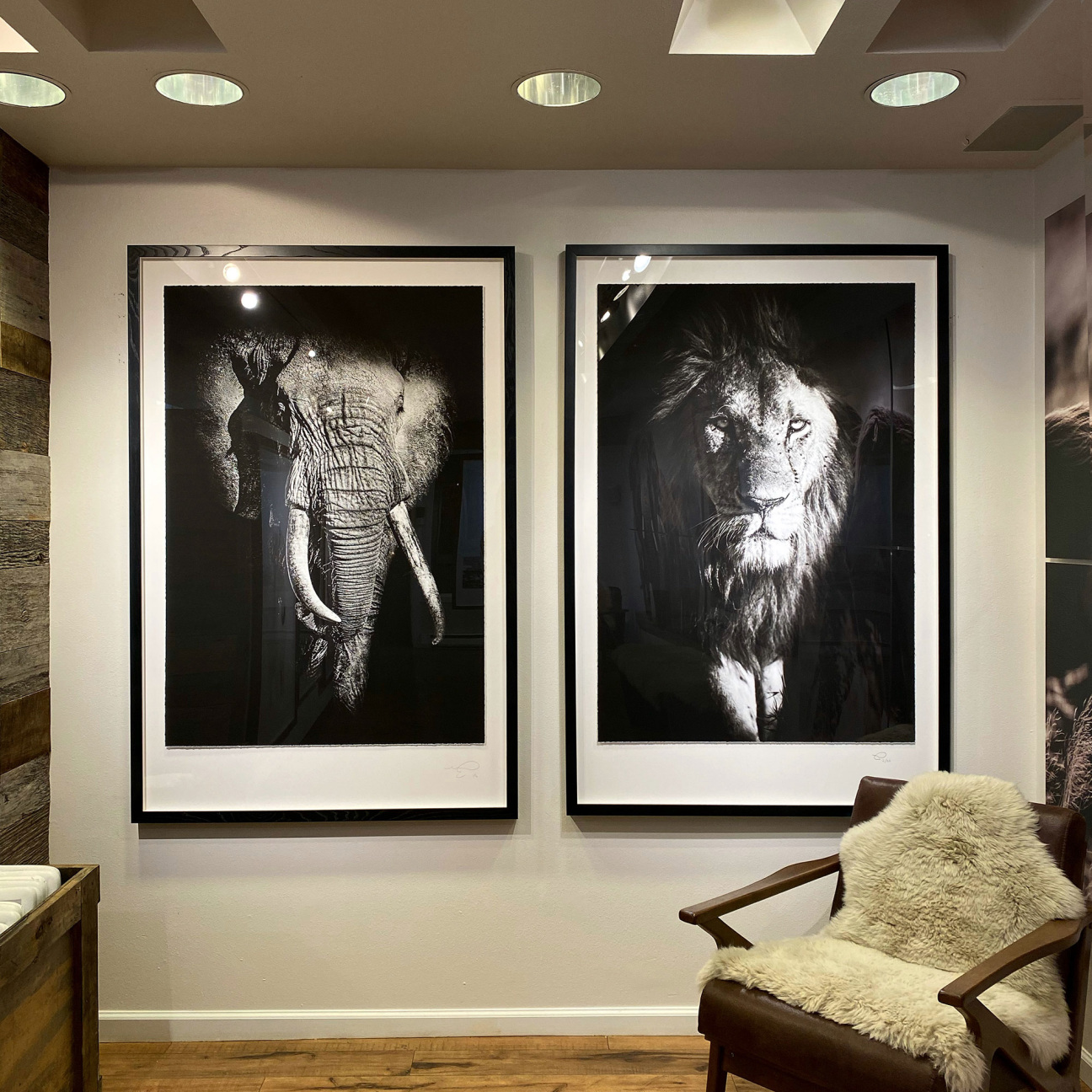 "Among The Living, Where you Belong"
Guadalupe Laiz Gallery
306 S. Mill Street
Being the artist featured in your own gallery is an unusual position, but photographer Guadalupe Laiz has made her dream come true. Over 20 years ago she came to the United States from Argentina to study photography. She eventually settled in Aspen and opened her own gallery five years ago in a well-located space off popular Wagner Park. Here, she features her large-format photographs of African giraffes, lions and elephants, including "Craig" the famous elephant in the Amboseli National Park in Kenya, with tusks said to weigh about 100 pounds. Another group of photographs were taken in the far North, of Icelandic horses with their long, shaggy coats. There's a charming intimacy in these photographs as they nuzzle one another, or step across snowy banks together.
"Christo and Jeanne-Claude: Ephemeral Nature"
Hexton Gallery
447 E. Cooper Avenue
This historical show of preparatory drawings by Christo and Jeanne-Claude is a must-see if you're in Aspen, put on in conjunction with the Christo and Jeanne-Claude Foundation. The exhibition celebrates the 50th anniversary of their "Valley Curtain" project in Colorado, and includes drawings from other wrapped or partitioning works the artist duo were famous for. There are drawings of fabric curtains overhanging rivers and dividing craggy valleys—of both realized and unrealized projects. Some of the work has not been publicly displayed in a long time.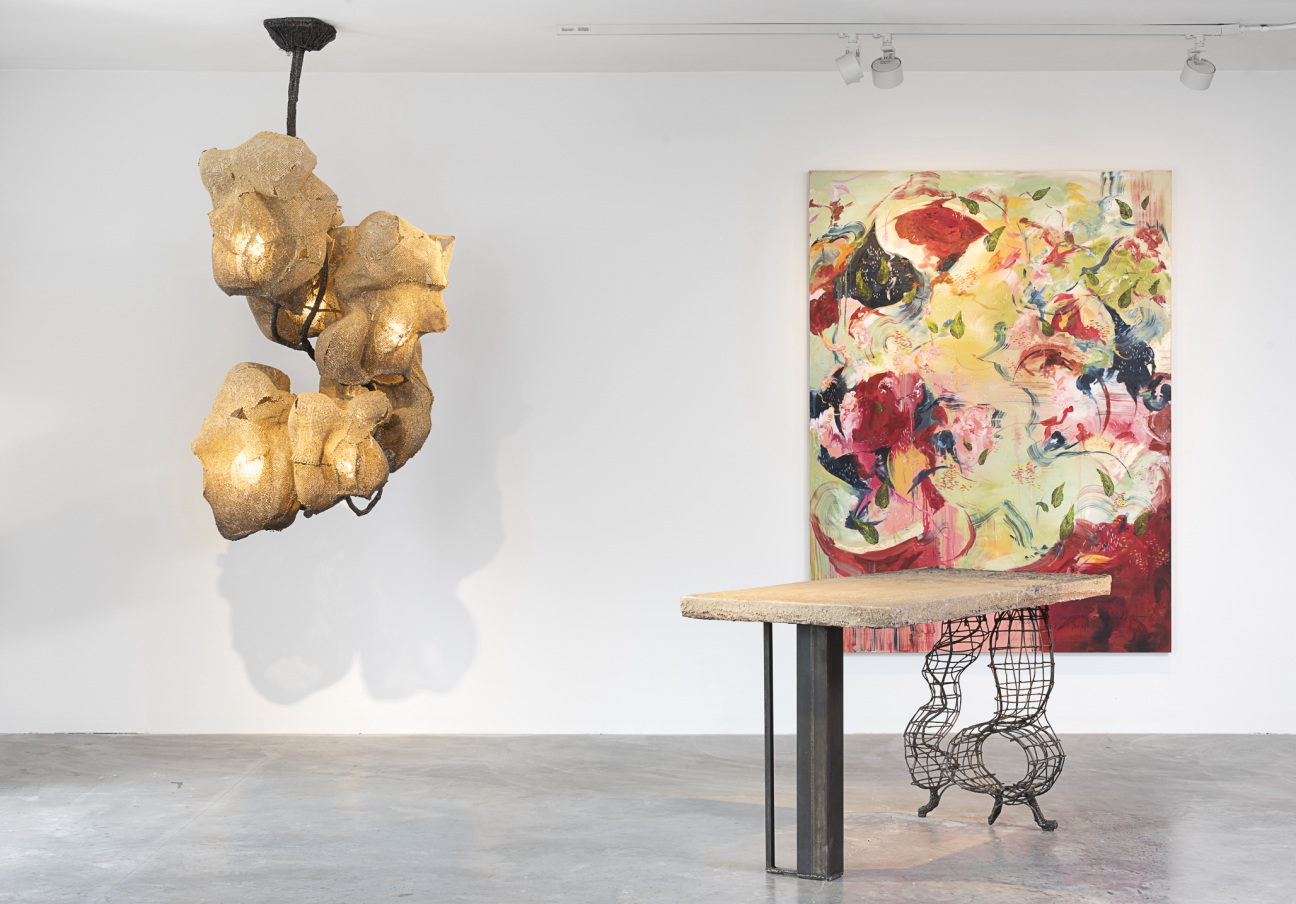 "Material Alchemy Part II"
Marianne Boesky Gallery x Carpenters Workshop Gallery
601 E. Hyman Ave., 2nd Floor
Leading New York gallerist Marianne Boesky has had an Aspen presence since 2017 and is now producing collaborative exhibitions while working towards another permanent space. This pop-up group show presented with Carpenters Workshop Gallery has an Arte Povera theme, with artists incorporating found or raw material into their work. The art on display includes recent pieces by pioneering Arte Povera artist Pier Paolo Calzolari, as well as the fantastical fur and bronze sculpture of the Haas Brothers.