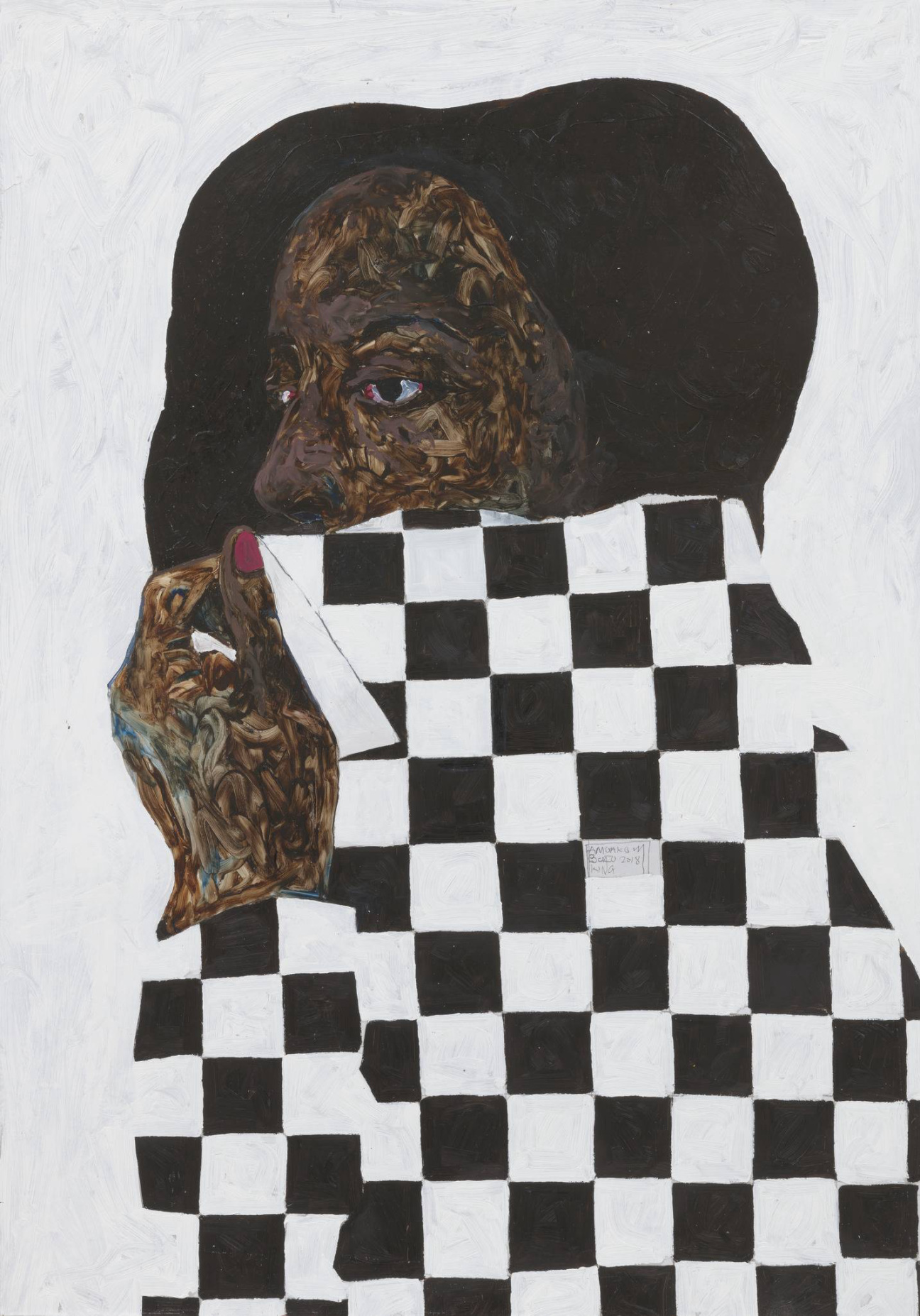 Welcome to This Week in Culture, a weekly agenda of show openings and events in major cities across the globe. From galleries to institutions and one-of-a-kind happenings, our ongoing survey highlights the best of contemporary culture, for those willing to make the journey.
"Soul of Black Folks" by Amoako Boafo
Seattle Art Museum
Taking the title from W.E.B. Du Bois's 1903 book, The Souls of Black Folk, Amoako Boafo is bringing his debut solo museum exhibition to the Seattle Art Museum. His work, much like Du Bois's, is focused largely on Black identity and subjectivity, carving a new narrative and path for the community in popular culture. Over 30 pieces made between 2016 and 2022 will be on display. "Soul of Black Folks" will be on view from July 13 to September 10, 2023 at the Seattle Art Museum.
"Recent Sculpture" by Thaddeus Mosley
Karma Los Angeles
Few artists evoke place as intimately as Thaddeus Mosley, whose hand-carved woodworks are made entirely from the felled trees of his native Pennsylvania. His work is occasionally biomorphic and always surprising. Recently, New York had the chance to view the wooden objects at Karma's "Recent Sculpture" exhibition. The show is now hitting the road and traveling to Los Angeles for a second stop. "Recent Sculpture" will be on view from July 15 to September 9, 2023 at Karma in Los Angeles.
Nothing Special by Nicole Flattery
The cultural fascination with Andy Warhol will never end—from retrospectives to documentaries, the Pop Art prince's legacy is forever present in the zeitgeist. But Nicole Flattery's new novel, Nothing Special, brings a fresh dimension to the Warholian genre, as the fictional book creates and details the world of Mae, a teenager who is hired to be the artist's typist while he dictates a novel based on the glamorous life of his friends. As the project evolves, Mae is pulled further into his world, to both divine and detrimental effect. Nothing Special will be available for purchase on July 11 from Bloomsbury UK.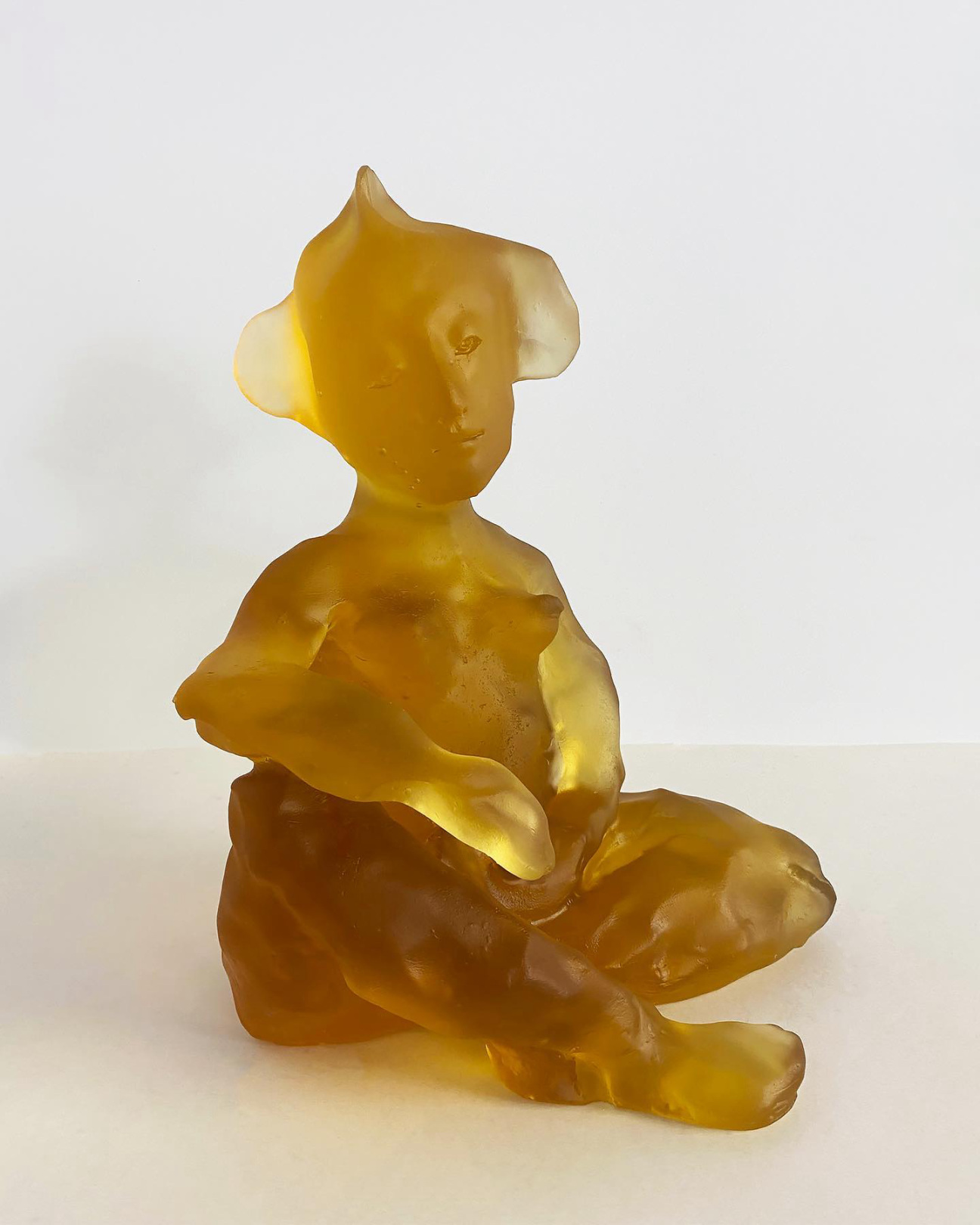 "Glass" by Paloma Varga Weisz
Sadie Coles HQ London
Paloma Varga Weisz's debut glasswork collection positions her luminous sculptures in conversation with some of her recent watercolor drawings. A continuation of her ongoing series Wilde Leute, the work rests at the intersection of the natural world, human desire, myth, surrealism, and modernism. With references to early and medieval Renaissance interpretations of intimacy and communion with nature, the work animates various characters through refracted colored light. "Glass" will be on view from July 12 to August 19, 2023 at Sadie Coles HQ's Bury Street location in London.
"FAMILY (OF CHOICE). THOSE WHO WE ARE"
Kunstmuseum Ravensburg
Everyone has their own definition of what family means to them; there seem to be as many niche definitions as there are people on the planet. The Kunstmuseum Ravensburg has called upon 20 artists, including Andrea Bowers, Miriam Cahn, Sharon Hayes, and Thomas Struth, to provide their own interpretations, with family-themed art ranging from video works to painting. The show will explore connections to relatives, chosen kin, and identity, all united under an umbrella of familial intimacy. "FAMILY (OF CHOICE). THOSE WHO WE ARE" will be on view from July 14 to November 5, 2023 at Kunstmuseum Ravensburg.
"Art (By) Dealers" organized by Kathy Huang and Will Leung
Long Story Short New York
When you ask a gallery who is showing in a group exhibition, most likely, their answer will be a list of artists. That is not the case here. Kathy Huang and Will Leung have called upon some of the most well-known dealers in the industry, including Anton Kern, Peter Harkawik, Ellie Rines, Mills Moran, and Ebony Haynes, to flip the script and show their own work to audiences. With pieces displayed anonymously, the show will have viewers guessing which dealers are unveiling their artistic talent. "Art (By) Dealers" is on view through July 30, 2023 at Long Story Short in New York.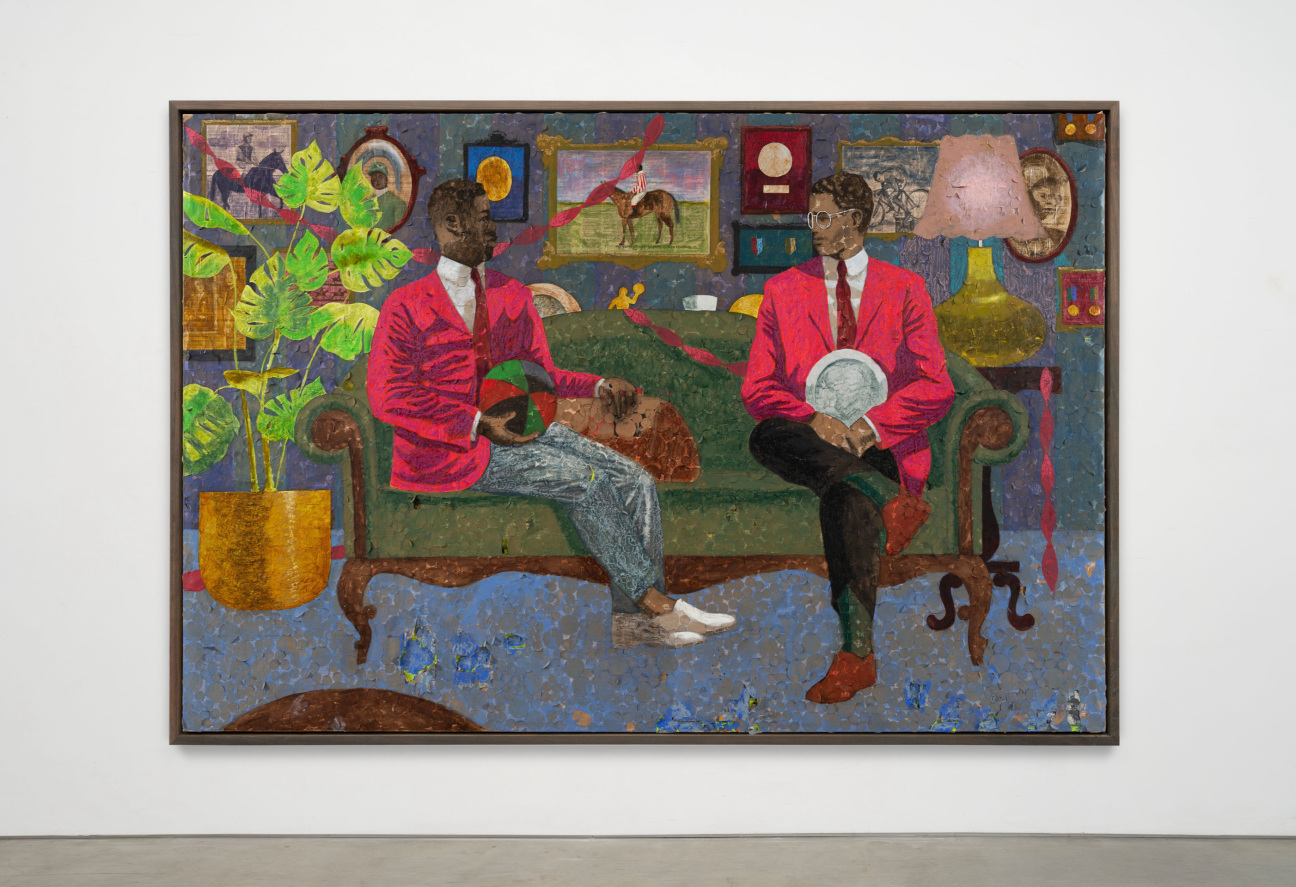 "20"
David Kordansky Gallery Los Angeles
David Kordansky Gallery is celebrating its 20th anniversary with a group exhibition that provides a snapshot of the gallery's ethos and roster. Boasting work from artists including Mary Weatherford, Jonas Wood, Hilary Pecis, Lauren Halsey, and more, the exhibition brings together major works and pieces made particularly for occasion, displayed alongside a collection of books and ephemera curated by Kordansky himself. "20" is on view through August 19, 2023 at David Kordansky Gallery in Los Angeles.
"Downbeat"
Marian Goodman Gallery New York
This latest Marian Goodman exhibition, "Downbeat," pays homage to Denniston Hill, an artist residency founded by Julie Mehretu, Paul Pfeiffer, and Lawrence Chua. The program offers artists an extended period of time to work, with equal emphasis placed on their need for relaxation and rest. The show includes pieces from alumni and collaborators of the project including Rosa Barba, Zoe Leonard, Carlos Reyes, Apichatpong Weerasethakul, and more. "Downbeat" will be on view from July 13 to August 18, 2023 at Marian Goodman Gallery in New York.