Almendra Bertoni
"Pray For Me" is on view from June 23 through July 23 at IRL Gallery in New York.
Working in wood, canvas, and acrylic, New York-based Almendra Bertoni's works unravel the complex relationships between religion, gender, and sexuality.
CULTURED: How did you form a relationship with IRL Gallery, and what were the first steps of making the show?
Almendra Bertoni: My best friend, Lindsey Lou Howard, is a great ceramicist. She makes these incredible food sculptures and had shown at IRL a few years ago. The [gallery] has an approach with artists that is very friendly. They're not intimidating. So they came by for a studio visit. We chatted, I told them I'd never done a solo show before. They were shocked and offered me my first debut solo show. I was like, "Oh my God. Yes, of course."
CULTURED: Describe your show, "Pray For Me," and its themes.
Bertoni: The show is about how performative religion can be, especially as a woman and a feminist, how it feels to compress your sexuality, your desires, your basic way of functioning in order to stay "holy."
CULTURED: What lessons have you learned from staging your first gallery show?
Bertoni: One of the main things is that you can't neglect your needs, your body, your care in order to make the best work possible. Artists really romanticize the idea of suffering, but I think we should protest that. I'm a full-time artist. This is still me working under capitalism, I have to put in 60 hours a week. When people tell me they want to keep doing art as a hobby and not take it full-time I'm like, "Yes, actually consider that."
CULTURED: What would be your advice for artists thinking about doing their first solo show? How do they approach that?
Bertoni: Number one is putting yourself out there. I've always been very shameless in promoting myself on every social media I could, from Twitter to TikTok to Instagram. People get so scared of galleries judging artists for being very active online, but I say protest against that. Put yourself out there, be loud, be proud of your work, market the fuck out of yourself. And then after that, find community. I wouldn't have had these solo shows without friends, without going to local art shows and meeting people there.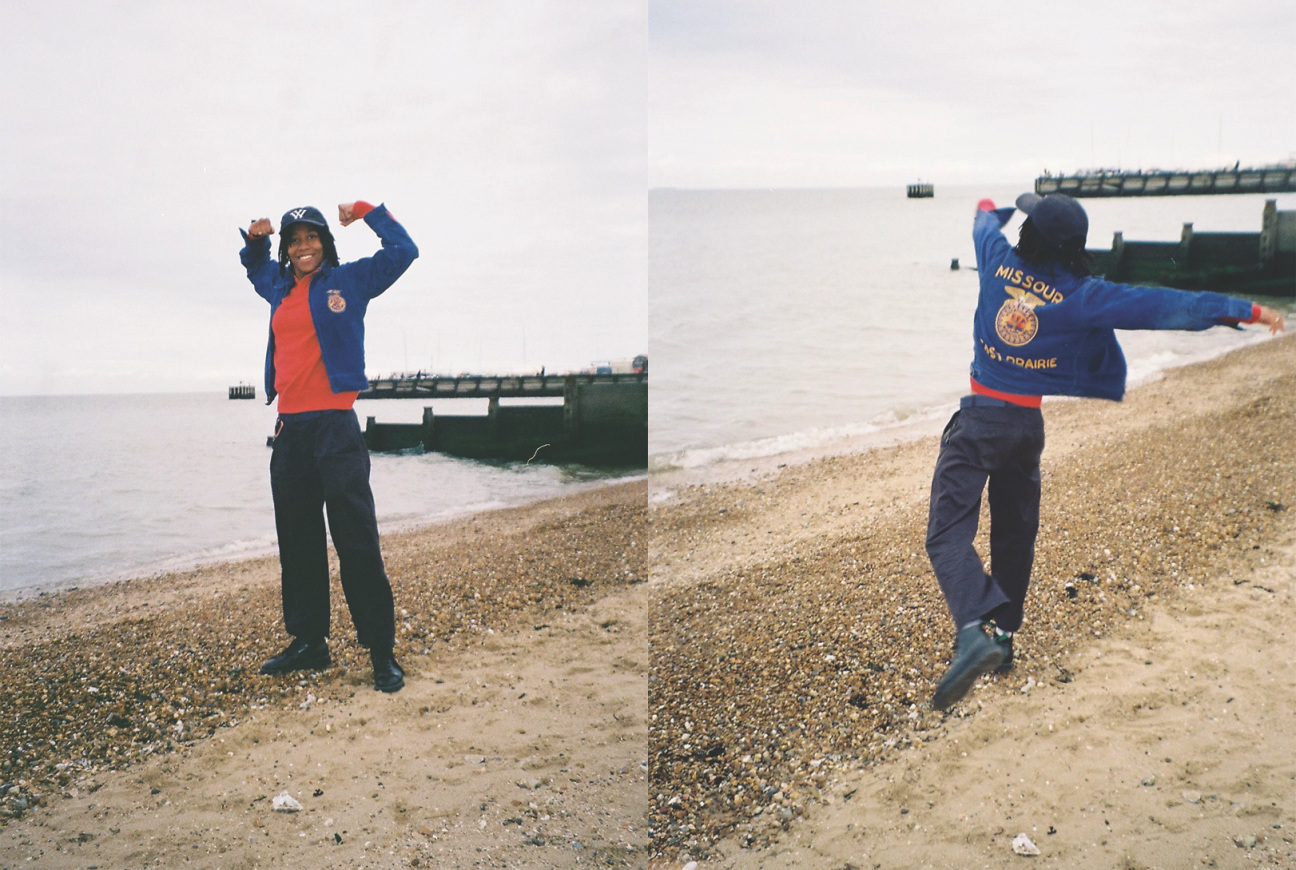 Tiffany Wellington
"Duppy Water" is on view through June 24 at Public Gallery in London.
Tiffany Wellington is a London-based multimedia artist. Their work ranges from video projects to large-scale installations and sound pieces, in which their moving, intricate, and meditative artistry can always be felt.
CULTURED: How did you form a relationship with Public Gallery? And what was the initial process and getting the show together?
Tiffany Wellington: I studied at Goldsmiths, University of London doing my MFA. And we have a part of the course where you can invite visiting tutors. Last year, I had an invitation to talk to Harry [Dougall, director of Public Gallery] and had a one-on-one conversation about my work and what I was going to show for my degree at the end of the year. That started a relationship with that gallery because they gauged what I was about.
It's quite interesting having that engagement with the gallery beforehand, and then they keep track of your work. I didn't really send a proposal. It was more ongoing conversations. They came and visited my studio after the degree show and then a few weeks later, emailed me saying, "Hey, would you like to do a show in May [2023]?" This was back in August [2022]. It's quite a long process...
CULTURED: What was it like to see people interact with your work in the gallery?
Wellington: I wasn't expecting anyone to sit down and be with the work for longer than five minutes. It was quite nice peeking in and seeing people sitting at the edge and playing with the work and actually touching it.
CULTURED: What lessons have you learned from your solo show?
Wellington: Planning isn't everything. I realized that I work more in the space than out of the space, and I can't visualize how the work will be presented until I'm in it. Another thing is that you don't have to spend that much money on stuff. I'm always for DIY, finding the majority of the works in foreign materials from the streets. If I was to pay thousands and thousands of pounds on a piece of work, it would mean that I wouldn't be able to actually be in the studio. I would have to work seven days a week just to cover those costs.
CULTURED: What advice do you have for anyone wanting to break into their first solo show?
Wellington: Do as many group shows as possible beforehand, because it gives you a sense of confidence when it comes to going into that next step.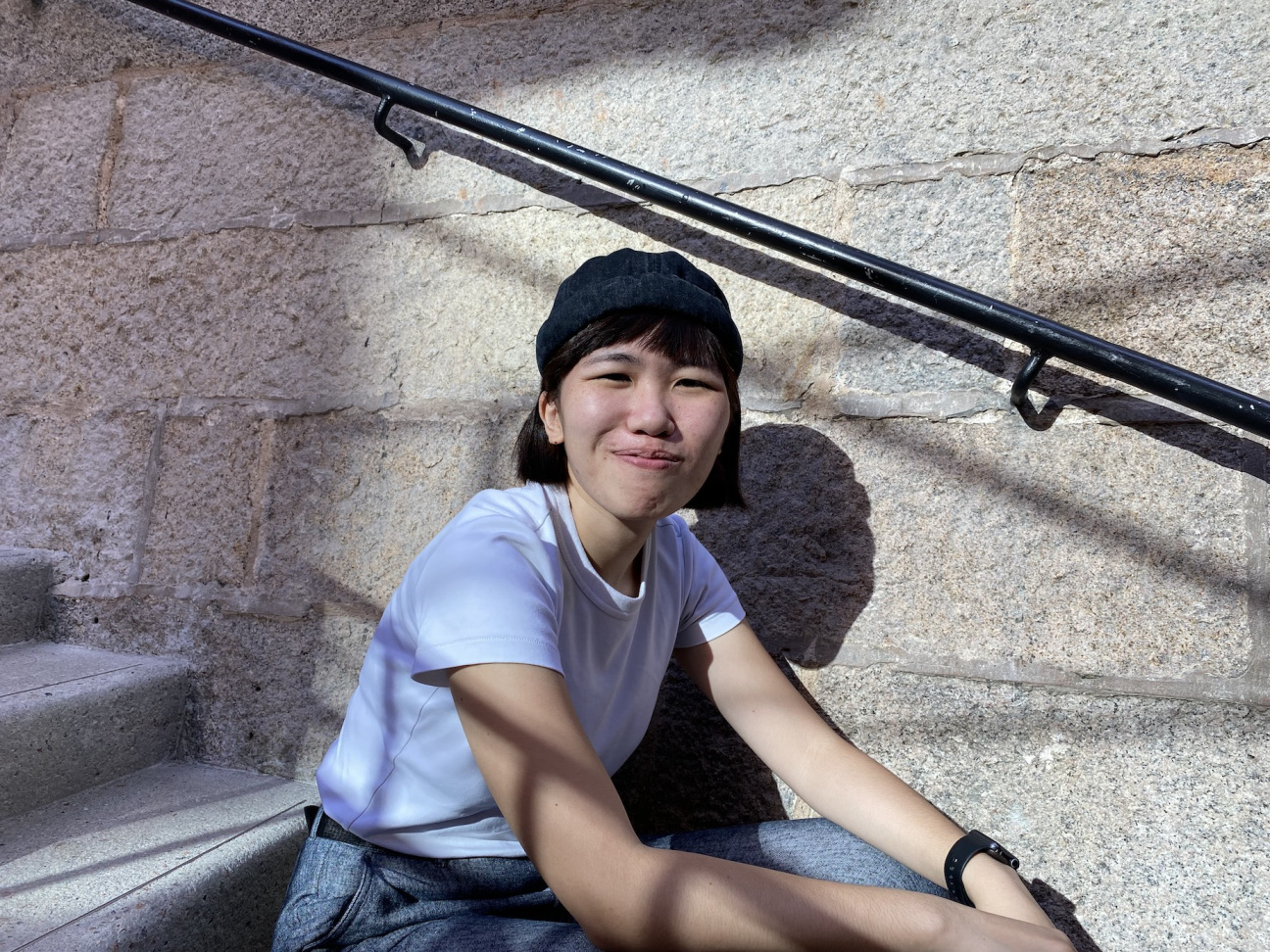 Yo Chow
"Time Out" was on view this past month at Karin Weber Gallery in Hong Kong.
Through Hong Kong-based Yo Chow's storied pieces—spanning from sports-tape recreations of the human muscular system to bronze plates calling upon the history of the English language-learning system in Hong Kong—the artist captivates viewers with her unconvential use of materials.
CULTURED: How did you form a relationship with Karin Weber Gallery?
Yo Chow: The gallery visited my university three years ago to see the graduation exhibition. I was super excited when they invited me to participate in a group show about printing titled "Click... Clatter…Clunk…" in March 2022. After the show, the gallery encouraged me to try to conceptualize a solo exhibition.
CULTURED: What was the initial process for getting this show together?
Chow: I had no experience and did not know where to start initially. I am very grateful for support and help from the gallery. They encouraged me to first determine the overall direction and theme of the exhibition. Through my observations, preferences, and habits in daily life, I found that I was very interested in sports, and more importantly, I had learned sports since I was a child. I found the relationship between art and sports very interesting, especially in Hong Kong where they seem to be opposites.
CULTURED: What lessons have you learned from staging your first solo show?
Chow: I have to admit that the considerations and challenges involved in preparing for a solo exhibition were more than what I had imagined. During the preparation phrase, the enormous pressure affected my creative rhythm. Thanks to the trust and encouragement of the gallery, I gradually regained my creative rhythm and handled the pressure much better.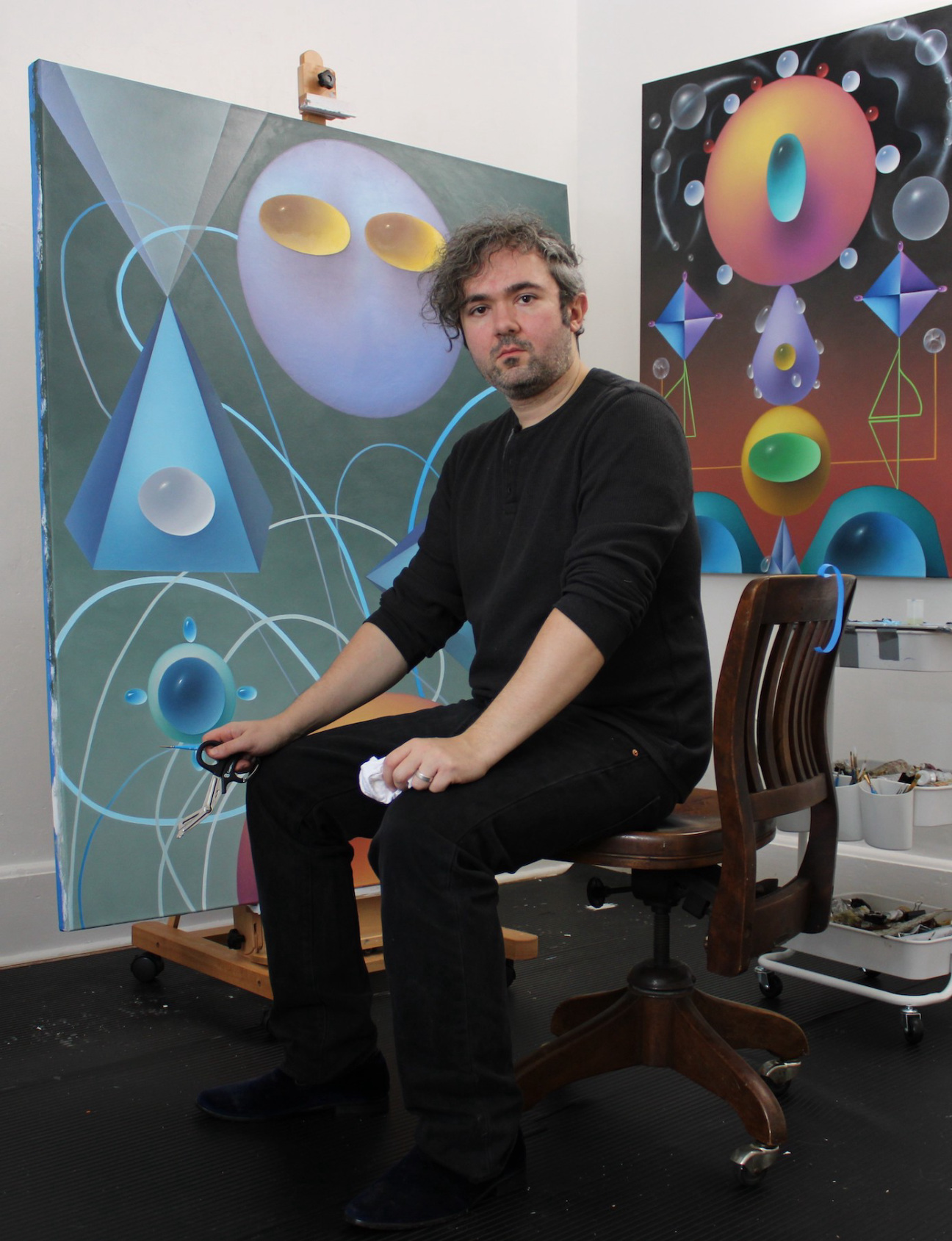 Alessandro Keegan
"After the Rain" was on view this past month at Waterhouse & Dodd in New York.
The New York-based painter's fantastical canvases take the form of radical landscapes, filled with shiny shapes, gradients, and meticulous linework.
CULTURED: How did you form a relationship with the gallery? What was the initial process for getting this show together?
Alessandro Keegan: Paul Carney, the New York gallery manager at Waterhouse & Dodd, did the first studio visit with me about a year ago. He was very open to listening to what I had to say about my work, which means a lot to me because sometimes people come into an artist's studio with preconceived notions about the meanings of their work. Shortly after the first studio visit, I had a few small paintings in a summer group show at Waterhouse & Dodd. I met Ray and Sandra Waterhouse afterwards, we had lunch and talked about my work and the possibility of a solo show.
CULTURED: What lessons have you learned from staging your first solo show?
Keegan: The paintings made for "After the Rain" were created during a time in my life filled with great joy and sadness. During the months when I made these paintings, my wife and I had our first child, a baby girl, and she is healthy and beautiful. But there were also some losses and tragedies among my friends and family. Additionally, the war in Europe continued to enter into my mind, perhaps because both my wife and I are of Ukrainian heritage, but also because it is a catastrophe that continues to threaten greater global strife. I think this is why the Max Ernst painting, "Europe after the Rain II," made during World War II, came to haunt everything I made and influenced the title of this show. What I learned, during the creation of these paintings, was to be comfortable existing between the pleasant focus of daily work and the extremes of sensation that threaten to devour us at any moment.
CULTURED: What advice would you give to artists looking to have their first solo show in a gallery?
Keegan: Artists should focus on creating a personal vision. They should not chase trends or try to imitate whatever new style is being talked about at the moment. I have been exhibiting my art since the early 2000s, but my work never garnered much interest from the "art world" at large. Many galleries had told me that my work was impossible to sell. Many of my peers who were artists didn't understand why I was making work that seemed so weird and out of context. My art existed in limbo for years until more artists started exploring Surrealism, and has ended up on the radar of the art world in a very organic way as a result.
I also would say to artists looking for a solo show that they always should have a backup plan. It is important to have a job, besides art, that pays the bills. I've always had to support myself with some kind of job, and I think that has been a benefit to the integrity of my work and my own mental well-being. I worked as a freelance art handler, as a salesperson at a boutique chocolate shop, as a gemstone grader at the Gemological Institute of America, as an assistant to several painters, and finally I began to teach art history at the Borough of Manhattan Community College and Brooklyn College, which I still do to this day.