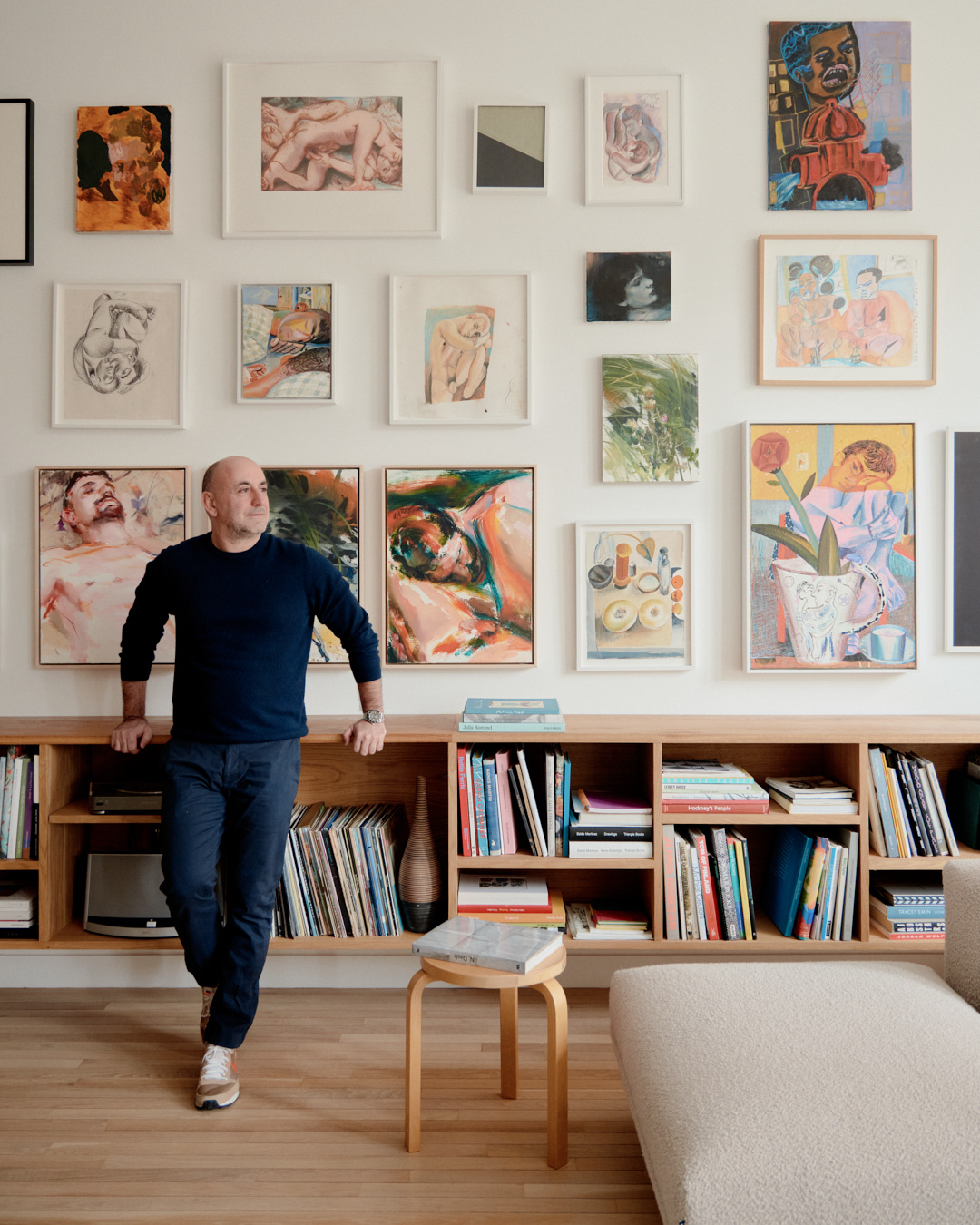 CULTURED: What do you think makes the New York art scene distinct?
Ilan Cohen: Proximity and density. New York took over Paris as the contemporary art center since the '50s. Almost every artist, gallery, curator, and/or writer is always a short subway ride away and, at times, you will see them all in one gallery opening.
CULTURED: Where does the story of your personal collection begin?
Cohen: I study films and always liked art and art history. I was frequently visiting museums and galleries. At the age of 19, I moved to Paris for a year, where the Musée d'Orsay was free for students. So I guess, in a way, it all somewhat started there as I truly didn't have the money to do anything else. On a more personal note, my professional encounter with Susan and Michael Hort (two of the largest contemporary art collectors in the world) made me truly understand the meaning of collecting, cultivating, and living with art. With their initial push and introduction, I started feeling at ease buying art.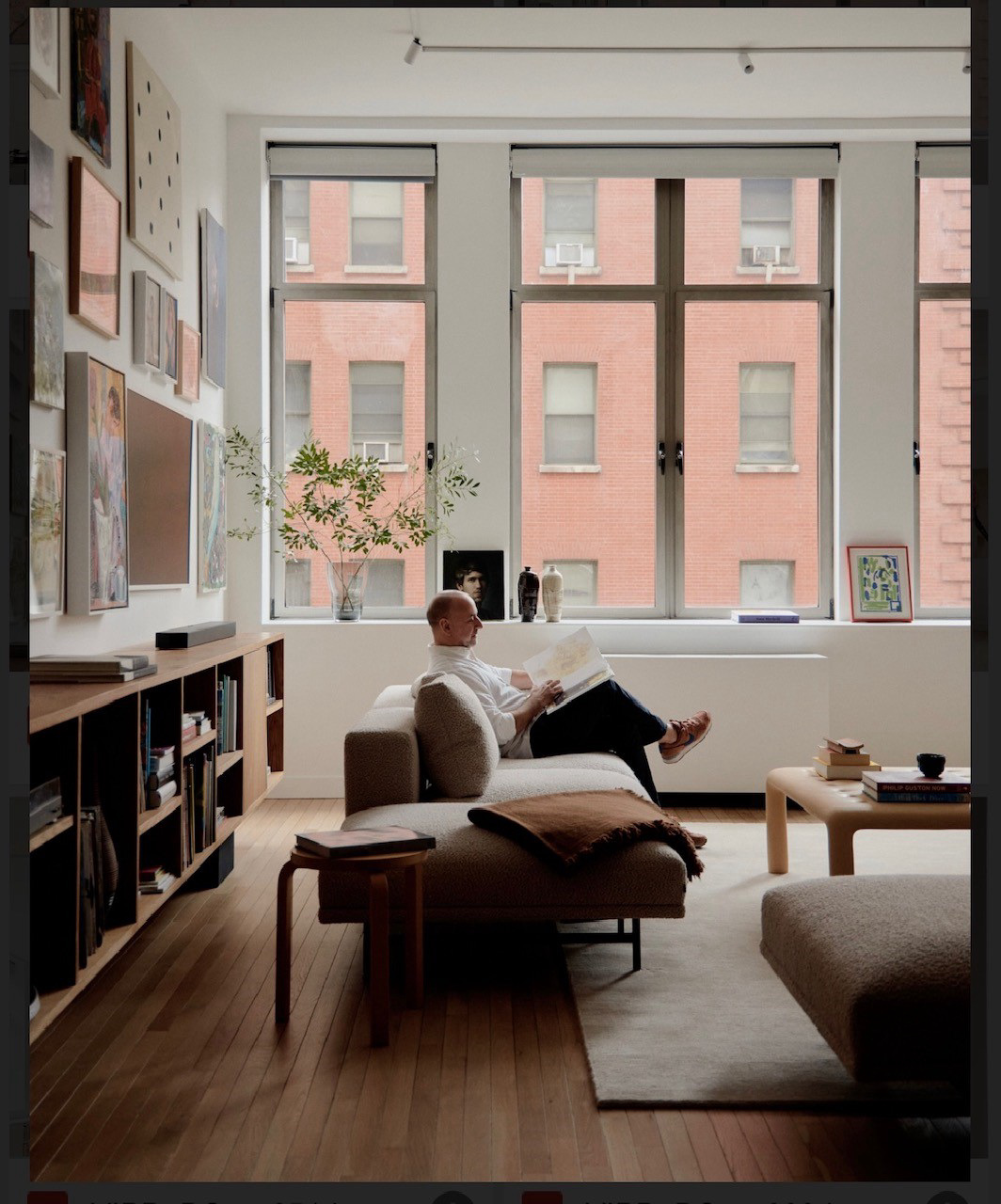 CULTURED: What is the first piece you ever bought?
Cohen: In 2010 I accidentally stumbled into the opening of a TM Davy exhibition at 11 Rivington, the iconic gallery run by now-art advisor Augusto Arbizo. You could say it was the first true queer show in the past decade that opened its door to so many others. It featured a beautiful, sexually-charged domestic and intimate scene between the artist and his partner. It was very impactful. I got two works that evening, and in the following month or so Augusto sold me eight more.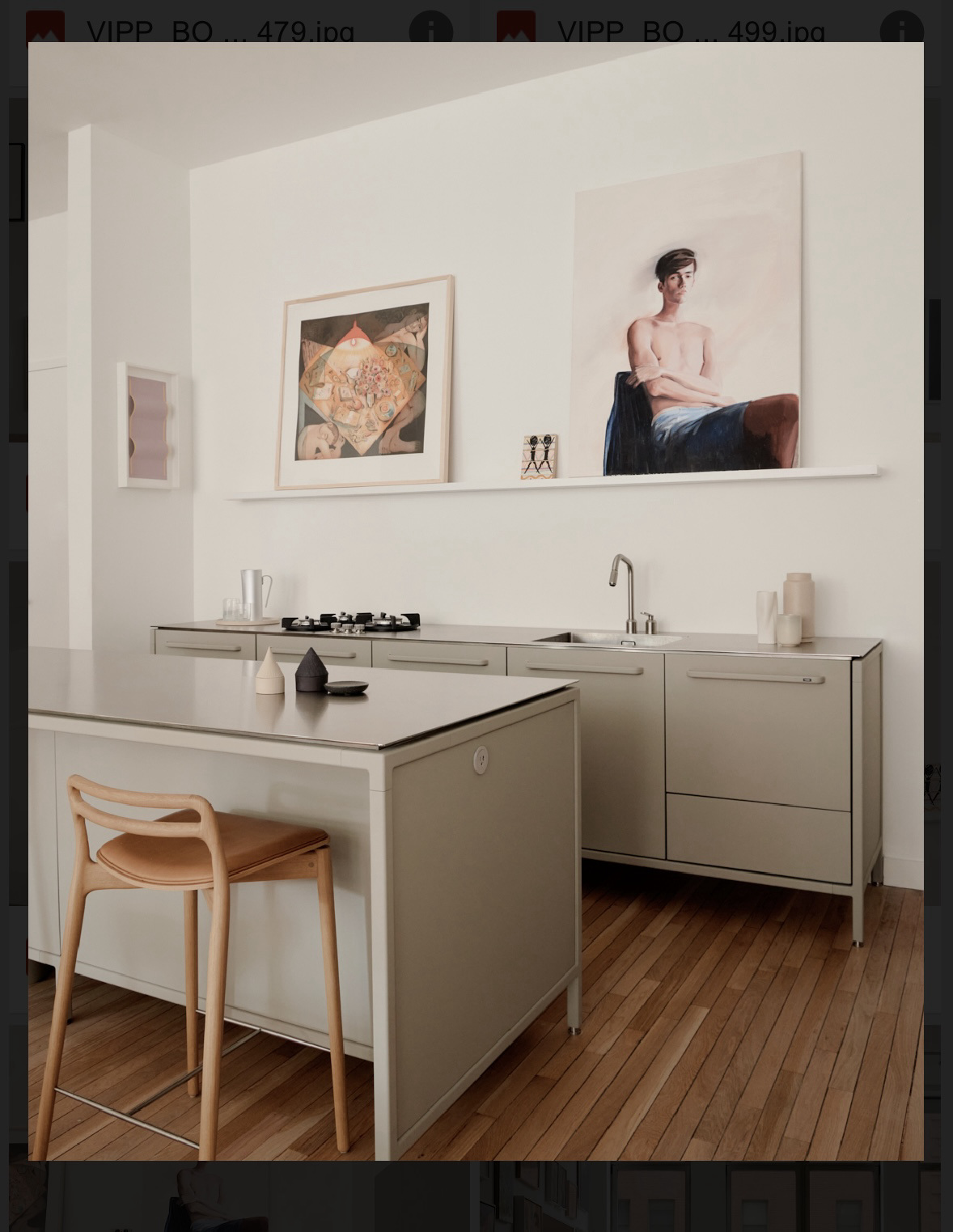 CULTURED: Which work provokes the most conversation from visitors?
Cohen: Sam McKinniss's Tim. The early 2011 oil painting on canvas features a large, mostly white background and, in front, a shirtless, neon pink, beautiful, tender Tim, Sam's close friend. It was purchased from Sam at his NYU studio. I think it was one of the first works he ever sold.
CULTURED: What draws you to queer figuration and female abstraction specifically?
Cohen: It's close to home—the unique "other" voice and personal aesthetic.
CULTURED: How is collecting from friends different from collecting other artists?
Cohen: It's intimate, almost like they are right here living with me at all times. Also, with friends, it's most important to be part of their practice, and not necessarily having the best work.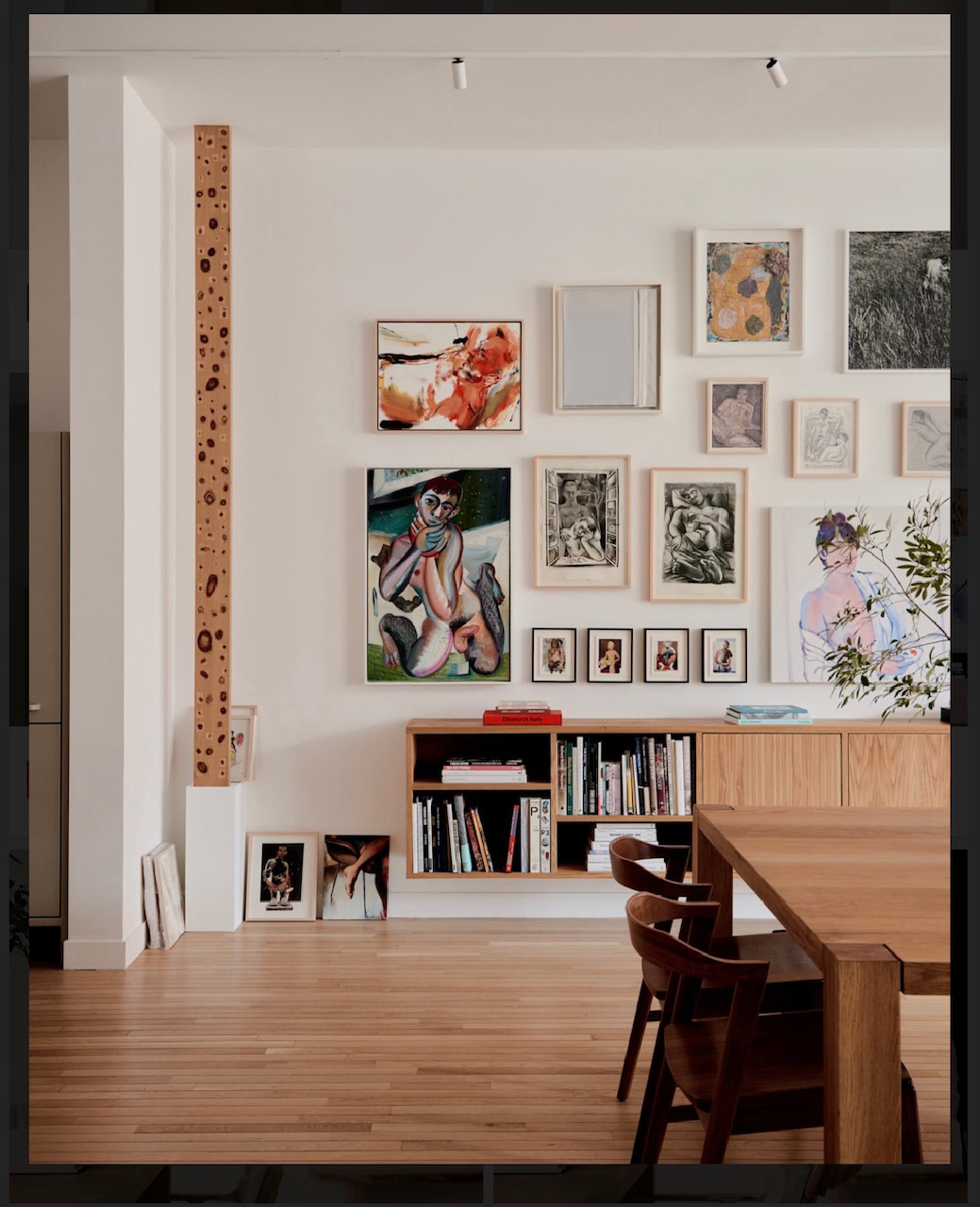 CULTURED: Which artist are you currently most excited about and why?
Cohen: I was lucky enough to catch a glimpse of Oren Pinhassi's new body of work that will be shown at the Mostyn, a contemporary art museum in Wales. There are stunning six- and seven-foot tall sand sculptures that are a really new push in language and shape. A true must have for me.
CULTURED: What was the most challenging piece in your personal collection to acquire?
Cohen: Salman Toor's The Beating [2019]. If it wasn't for Salman himself intervening directly with a gallery in India on my behalf, there's no way I would have ever gotten it.
CULTURED: Is there one piece that got away, or that you still think about?
Cohen: Jennifer Packer's 2015 show at Corvi-Mora. I got a reply email to my inquiry while I was in the midst of a nasty, emotional breakup and going through an apartment renovation. I honestly don't know how I dropped the ball and how this fell through the cracks. The work I was offered was the center of the Whitney Museum show. I don't think I'll ever get over it. Unlike other artists that one missed out on and maybe just will have to pay up for, Jennifer doesn't make much work nor care for private collectors to have it. I still hope it will happen one day.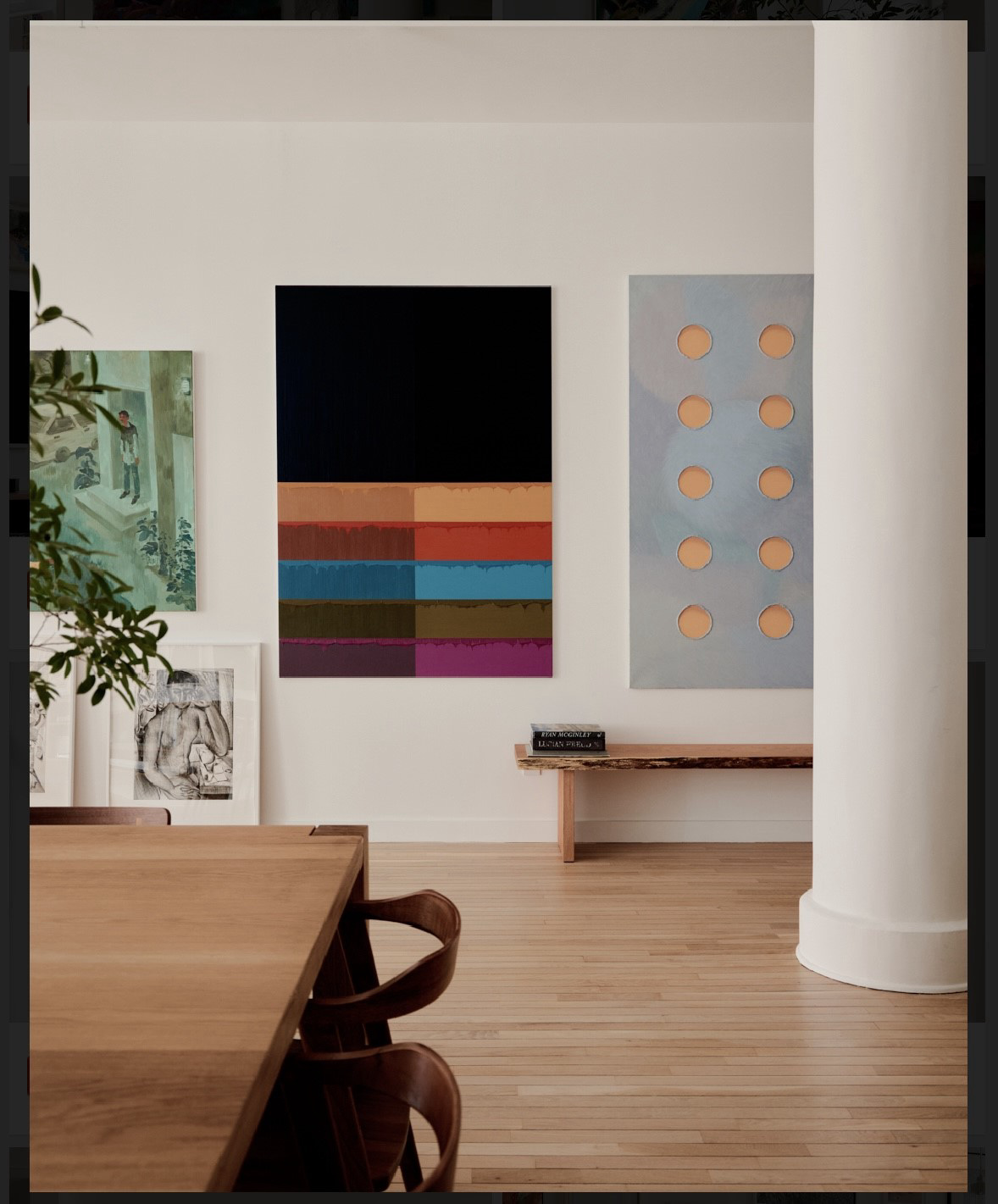 CULTURED: How has your collection changed as your home and space has changed over the years?
Cohen: Basically, art comes first ahead of comfort, travels, or savings. My recent Manhattan loft was purchased during the pandemic just to accommodate the works. I moved from Brooklyn to Chelsea as most fled from New York to the suburbs.