Shygirl is forming her own sultry, silky brand of experimental pop. The 30-year-old Londoner released her debut album, Nymph, just a year ago, but in that short time has become a bona fide artist's artist—a stalwart, self-guided world-builder who eschews categorization in her work and persona alike, earning nods from the likes of Rihanna and Arca. But Shygirl was a fine-art photographer first, studying the medium at the University of Bristol before turning her focus to music. This spring, she released Nymph_o, the deluxe edition of her debut, featuring pop iconoclasts Tinashe, Sevdaliza, Deto Black, and Erika de Casier, along with inspired remixes by disruptive sirens like Björk and Eartheater. With Nymph_o, Shygirl shows us that reinvention is her resting state. Here, she speaks with the playwright, cultural critic, and actor Jeremy O. Harris, fresh off of the red carpet at Cannes, about Tumblr, losing fans, and embracing vulnerability.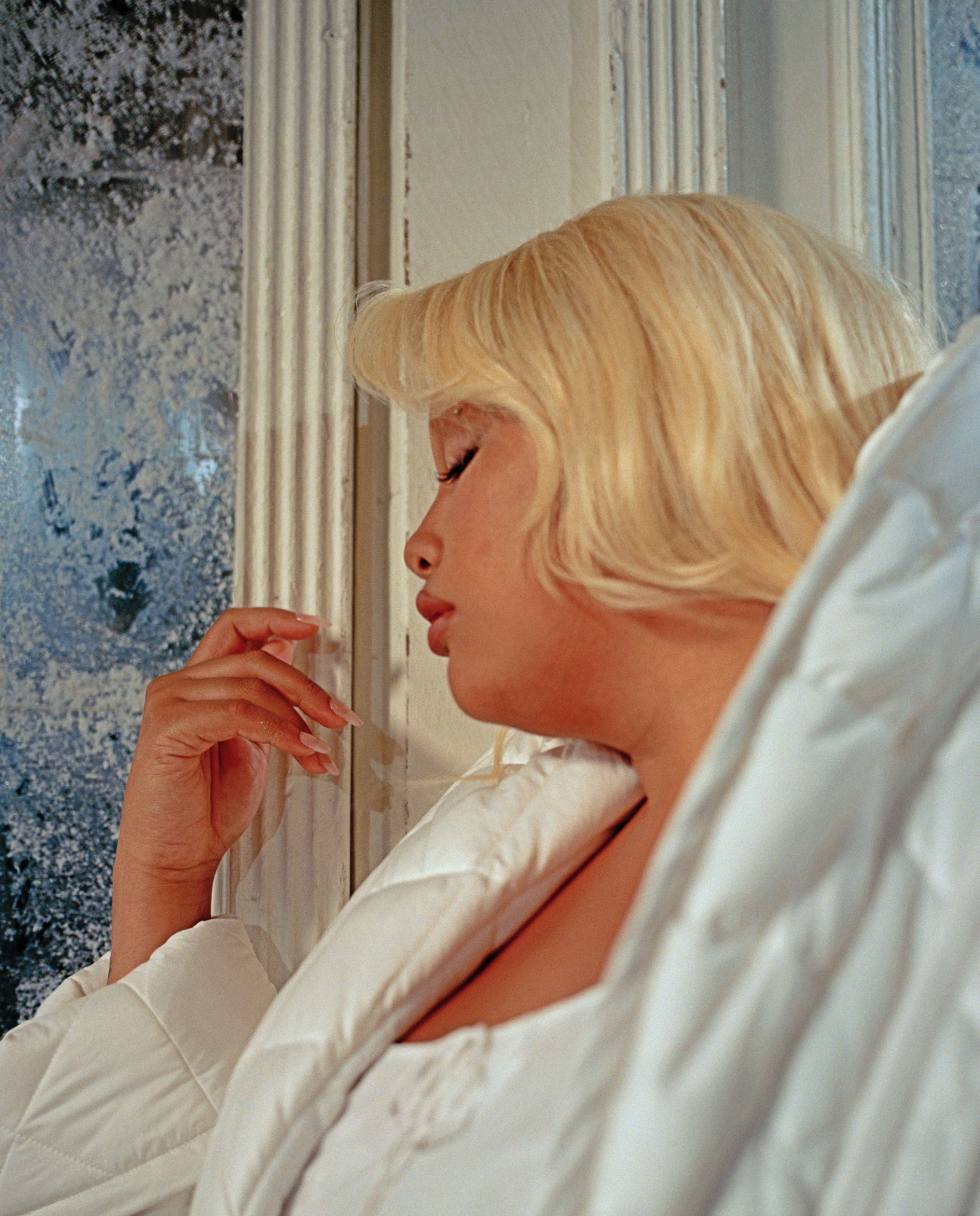 Jeremy O. Harris: I met you through your work. You worked with SOPHIE, who dated a friend of mine. We also shared a hairstylist, Latisha [Chong]. I was excited that I had a crumb of a connection to you. When I met you in real life, it was like meeting a character you'd read about and fallen in love with deeply.
Shygirl: Latisha told me, "You and Jeremy need to link." I was aware of you, but when someone tells me that someone else likes me—especially when that person provokes a public response—I'm like, "You have my full attention." I'm conceited in that way. When I learned more about you, I was like, "This person is on my frequency."
Harris: What does that frequency look like to you?
Shygirl: There's a curiosity in our work, a capriciousness in how we approach things. You used to post these videos—collages almost—that give new context to things we take for granted every day. That's how I see what I do. It's like, "Here's something you think you're familiar with—think again."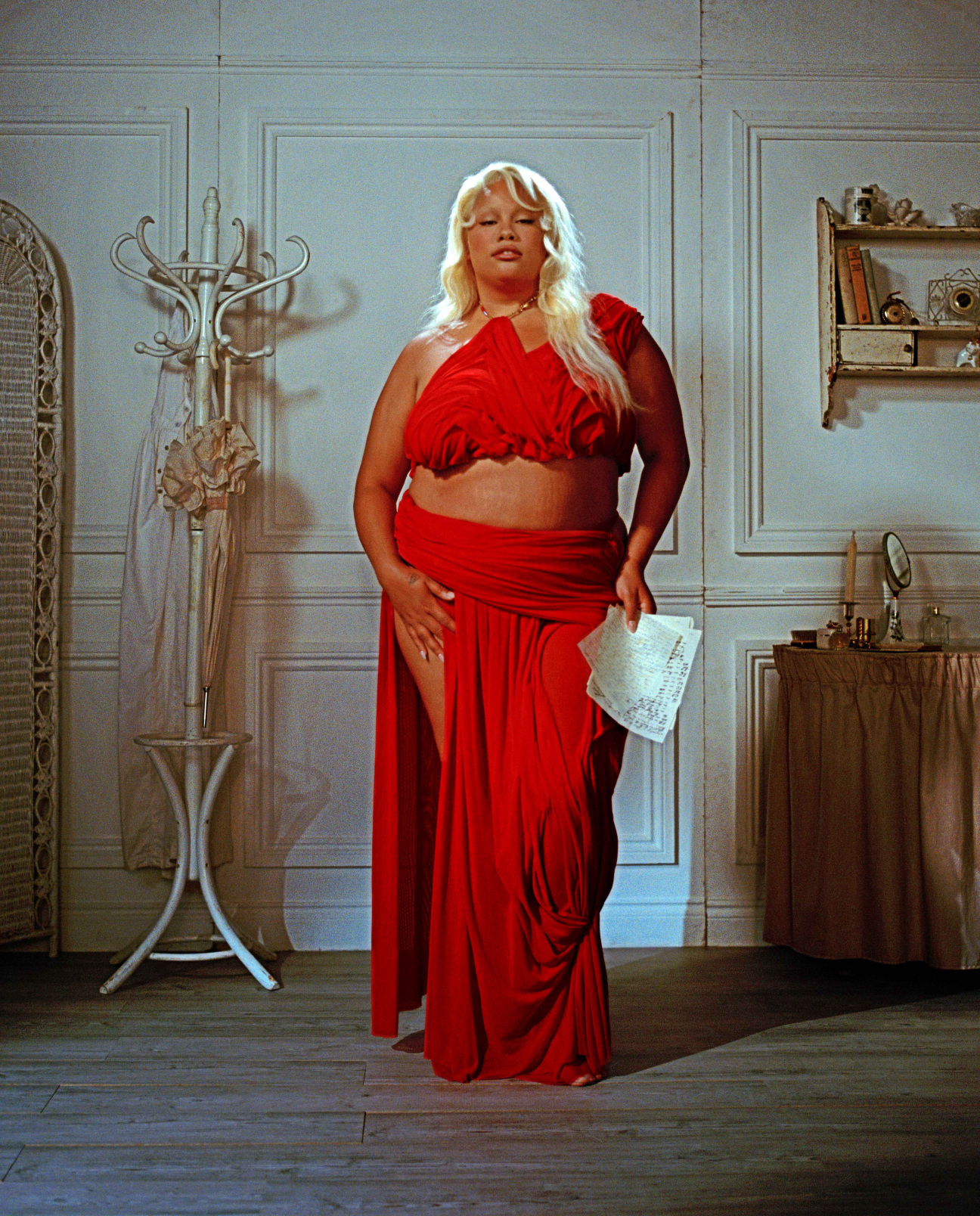 Harris: Did that come from your upbringing?
Shygirl: I grew up in Southeast London, but I wanted to get out. Some people are content with where they are—some never are. I know social media is a boring topic now, but I'm so into how we use it as a tool. I found my old Tumblr the other day. It was funny to see what I wrote when I was still living back home with my parents, wondering what the world was like.
Harris: I'm making a documentary right now, and I talk about how Tumblr inspired my curiosities. Tumblr kids are the most interesting people. The same is true of TikTok, which is similar in its ability to throw something your way that you had no idea about.
Shygirl: I look back at some of my early artwork and photography, and it's obvious that I was very much in my Tumblr phase. But it's good to find inspiration outside of the Internet. Now I'm making things on a bigger scale, so I ask myself, What inspires me when I'm not being fed things?
Harris: Totally. Those spaces allowed me a degree of anonymity from being read by identity markers—like the fact that I was so obviously gay, or the fact that I was Black, or even the fact that I was poor. I curated my Tumblr so that I could be anyone. Was your personhood shaped in a positive way by that anonymity?
Shygirl: I did not speak to anyone in my real life about my Tumblr. I had a whole other life where I could reshape myself in a way that I can't now, because I'm more visible. If I were to say, "What is Shygirl to you?" you'd have an idea. I try to reinvent that idea every time I make new work to give to people, and it's hard.
Harris: That's another thing that draws me to your music. That fantasy life, that idea that when you give the world your work, it's no longer you doing it—it's your avatar, it's Shygirl. That avatar could be anything, and you can project whatever you want onto it. It feels queer to me in a way.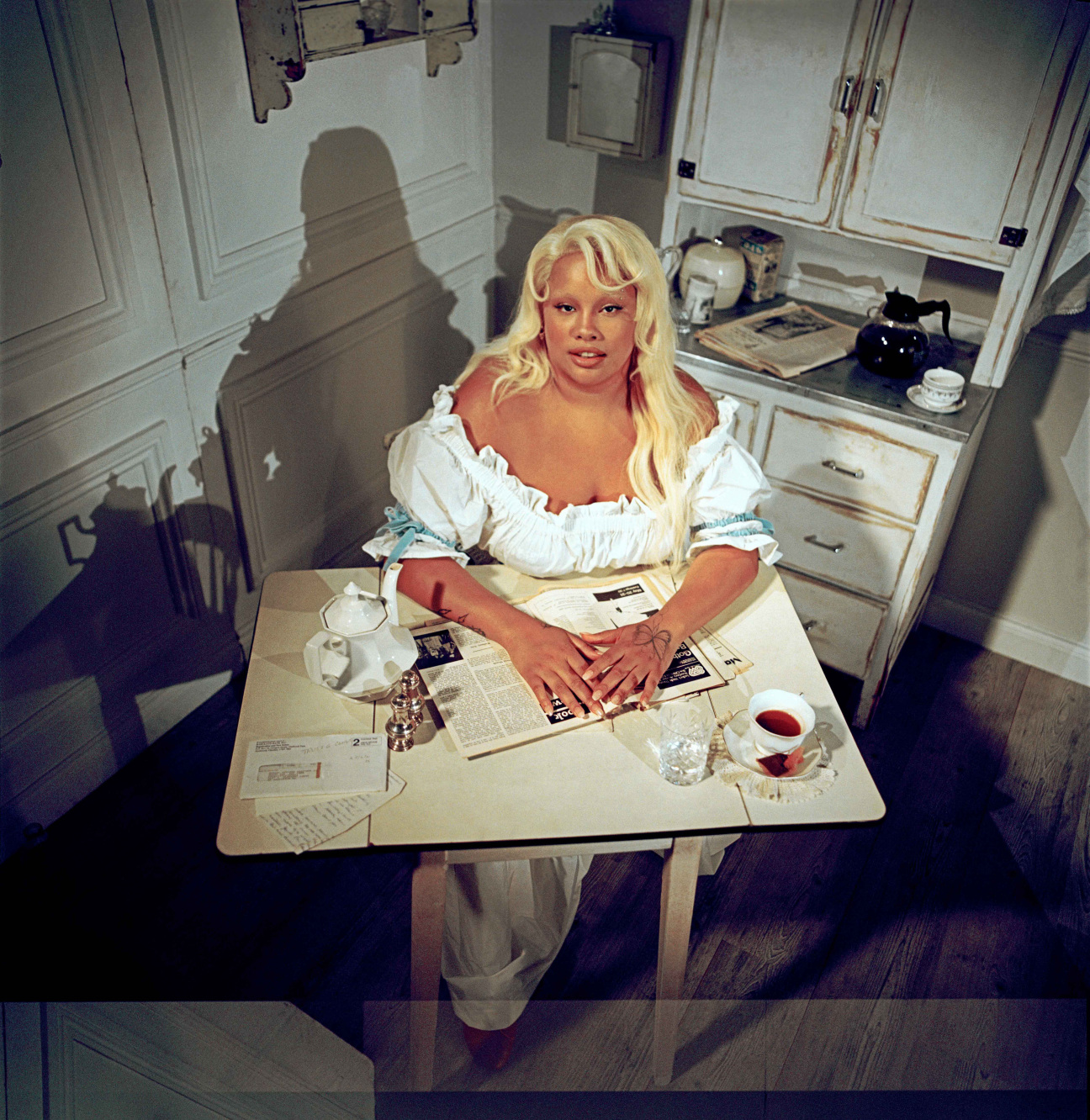 Shygirl: I've never really spoken about my queer identity. My music and the visual landscape that I created speak for me, you know? I like that I've accurately represented myself in my work without having to explain too much. For me, art should be left for the audience to engage with—and I put my body, my whole being, into it. I've let myself be interpreted as the audience decides.
Harris: There's been an erosion of cultural literacy around what art-making is and how art functions. People like you resist that deeply because, when you have a visual art practice, you don't necessarily feel the need to talk much. The work is somehow a portrait. Is your relationship to explaining your art shaped by being a fine artist?
Shygirl: Definitely. That's why I'm drawn to people that move things forward and are inspired by what came before. That's why I'm drawn to you—the language you use inspires me. I don't want to be in a bubble on my own, I want to be cross-pollinating.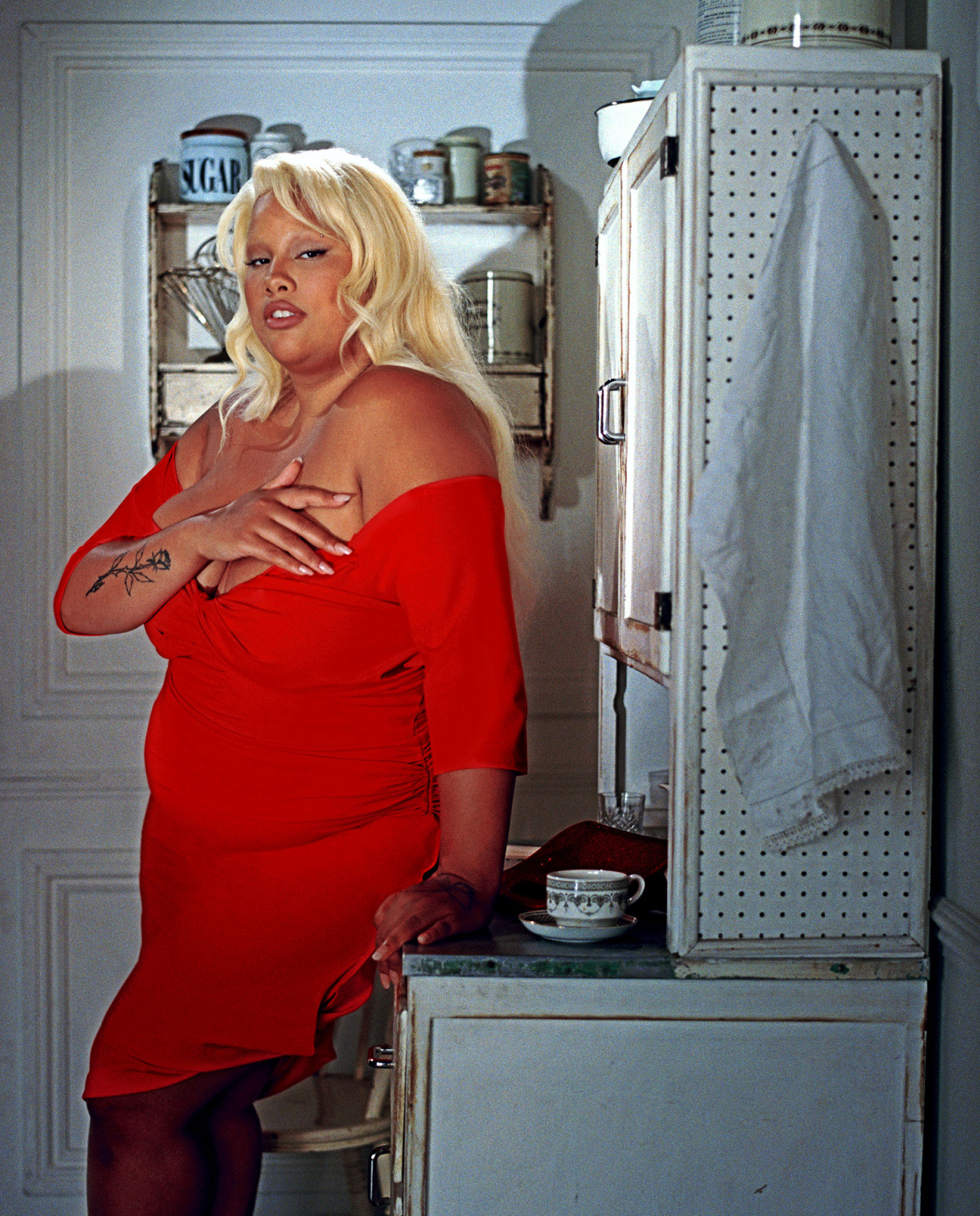 Harris: I love it. What's next for you, Shy?
Shygirl: I was really fulfilled by my first album, and learned a lot about electronic music and my own taste. Now in the studio, I strip things back to focusing on my songwriting and what I want to say. I'm incredibly happy now, but when I first started making music I really wasn't. That was a journey in itself. The thing is, everyone will get to know me better as I get to know myself. I definitely plan to be in people's faces forever. I've decided that. I enjoy the platform I have and the pressure it gives me.
Harris: You know when you read a magazine, and one quote is really big because it's like the bomb quote of the interview? You just gave CULTURED seven of them. Are you hyper-aware of what you say, or do amazing bon mots just fall out?
Shygirl: They just fall out. But I enjoy words and I definitely know which ones to pick. I'm good at writing hooks, but we already know that.
Harris: Do you have a practice right now? I've been trying to process the fact that my job has become less interesting to me. Before, I wrote plays secretly. Now, I'm like a famous writer, so I can't just do other things, because I pay my bills by writing plays. The minute playwriting became a job, it became boring. I think it's partly because I never had a practice where I wake up every morning and write. I've just started doing that, and now I like writing in a new way.
Shygirl: I start every song by finding that phrase that makes me say, Where the fuck am I taking this? That's what I've been trying to do in the studio recently by taking away the direction and not knowing for sure if I'm making a dance record. That leaves me vulnerable, because I've built a fan base through alternative electronic music. It's harder, at this stage, to give an audience a different sound and expect them to stay with you.
Harris: Do you worry about losing people?
Shygirl: I might lose them, and I need to be okay with that. In the end, I'm the only one who needs to stay on board. As long as I'm engaged, there is more to come. I'm still in my introductory phase, even if there is some notoriety.
Harris: In theater, there's this idea of the "emerging playwright" and the "established playwright." There are emerging playwrights who've been writing plays much longer than I have, but because I've been to Broadway, I'm no longer allowed that title. But I still need to believe that I'm an emerging playwright, right? If I don't remember that my voice is still growing, I'm going to plateau.
Shygirl: You almost have to split yourself in two. There's the side of you that's aware of how people see you, and the side that you keep naive. The latter is the artistic one that sees things brand new every day.
Harris: How do you keep that side protected?
Shygirl: I change my environment a lot. I say yes to things that make me nervous. I articulate my feelings to those around me. Recently, I stopped partying so much. I didn't have an issue, I just thought, Let me see what this makes room for.
Harris: What has that felt like?
Shygirl: Things fall into place when you let them. I was on tour when I made that decision, and fell completely into the bubble of a relationship. I was never the type of person to dive in like that—I was into my autonomy. It turned my ideas about myself on their heads. I turned 30 this month, so I'm having my whole mid-life situation, but I'm also able to make braver creative decisions because of the work I've done and its reception. I'm so grateful to my audience for that, but I hope they trust me with whatever I choose next.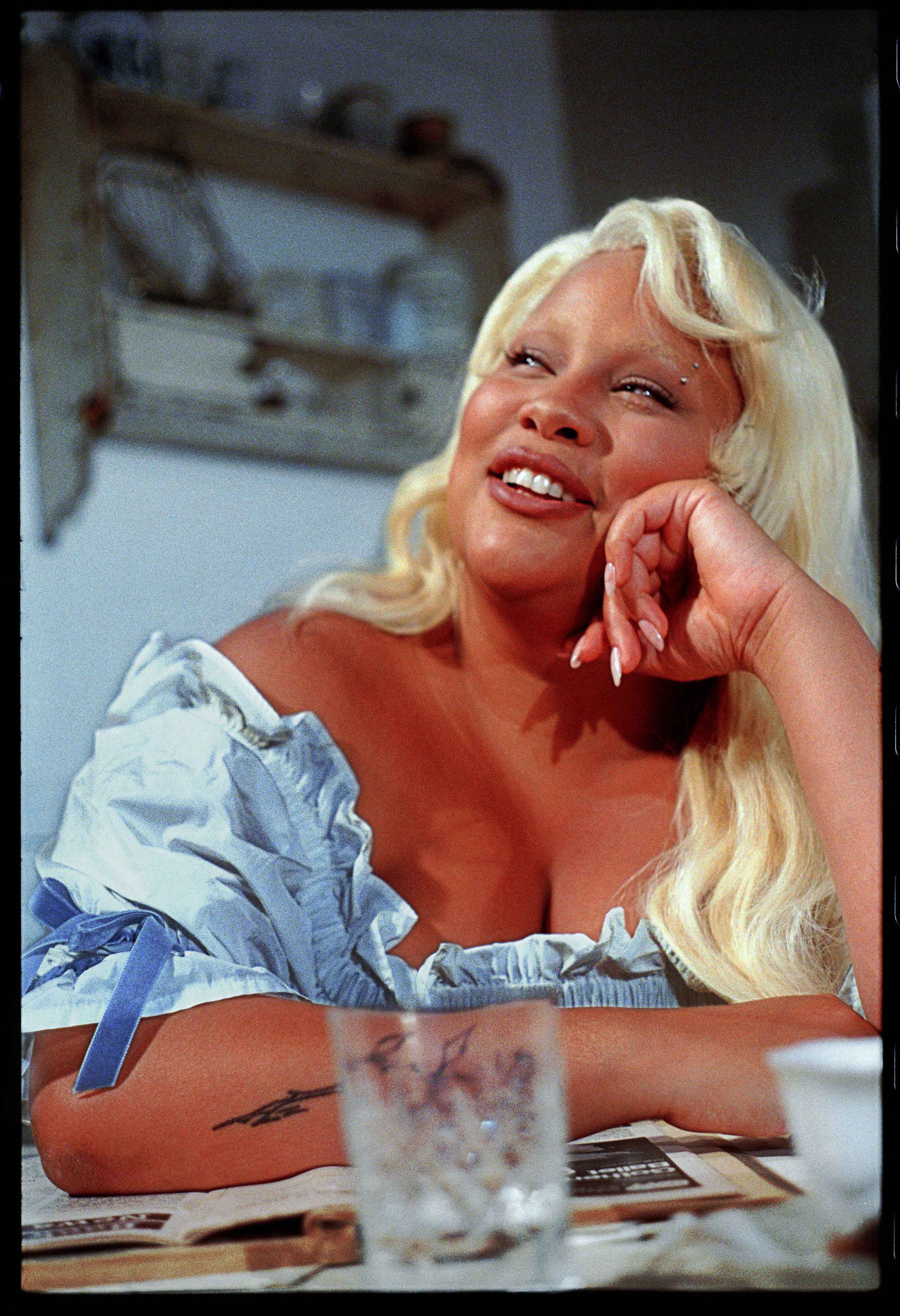 Order the Summer 2023 issue here!
Creative Direction by Studio& and Rachel Fleminger Hudson
A Pundersons Gardens Production
Executive Production by Tom Viney
Production by Grace Conway
Makeup by Celia Burton
Hair by Amidat Giwa
Nails by Angel My Linh
Set Design by Camilla Byles
Lighting by Dan Douglass
Lighting Assistance by Danny Cozens
Fashion Assistance by Honor Dangerfield and Giulia Bandioli
Photography Assistance by Gabor Herczegfalvi
Hair Assistance by Avrelle Delisser
Set Assistance by Tom Hope, Columba Williams, Penny Oliver, and Annabelle Hancock
Stills Gradation by Rachel Fleminger Hudson
Photo Development by Rapid Eye