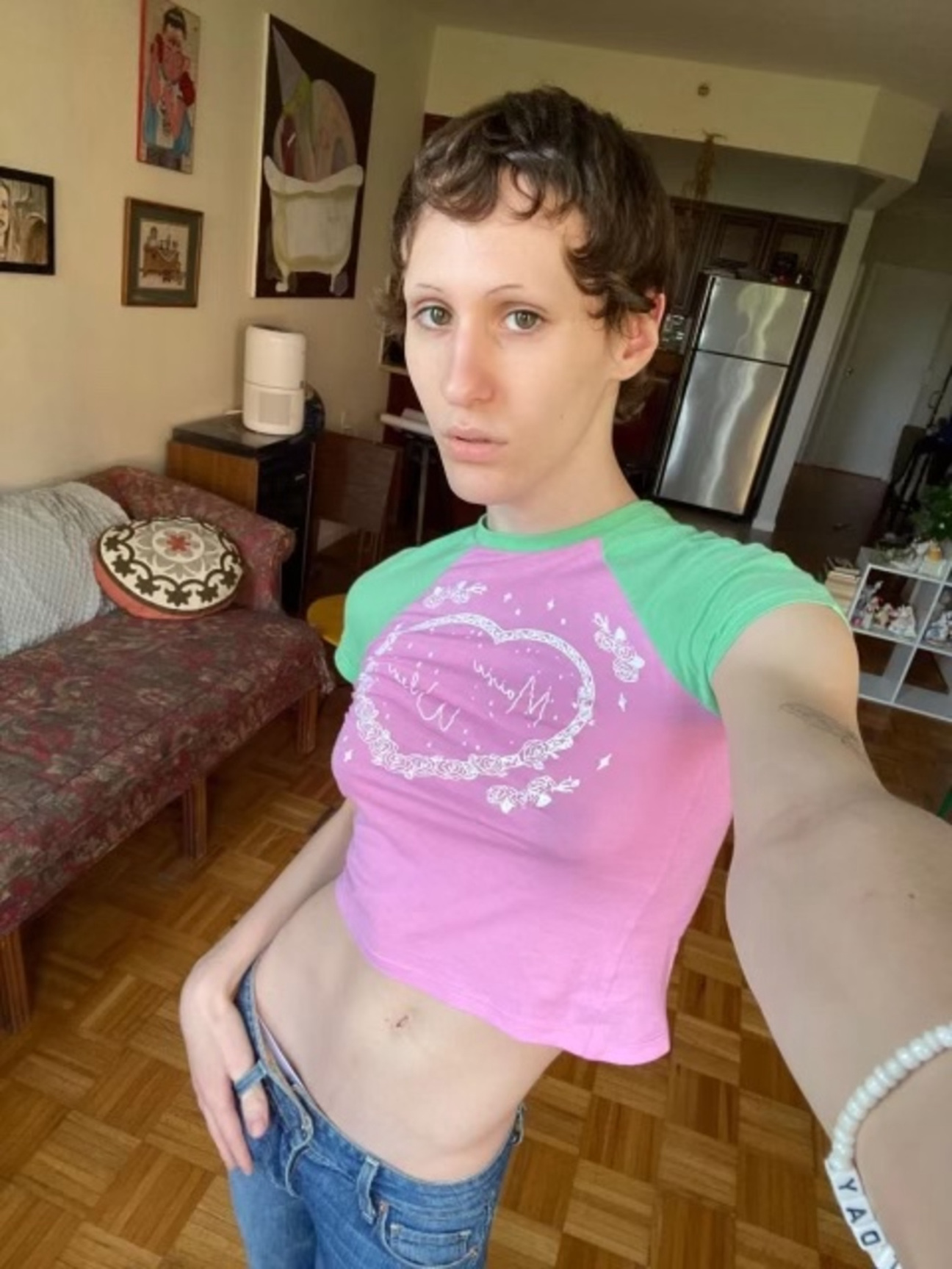 This is The DMs, a rundown of all things Internet culture—from the viral to the very weird—directly from the creators and the creatives driving it forward.
Blizzy McGuire's online presence is a force to be reckoned with. The Tiktok and Twitter personality known for her funny bone and finger-on-the-pulse fashion sense—she works as a sales associate at Marc Jacobs by day and stars in his Heaven campaigns by night—gained traction on the Internet after coining the term #ChristianGirlAutumn in 2018. The meme spread quickly through Instagram and Twitter, serving as the perfect parody to Megan Thee Stallion's trending #HotGirlSummer bit. A mere minute of scrolling through McGuire's Twitter feed can provide an Internet citizen with a lifetime supply of memes. Her account is also home to a variety of preciously peculiar remixes McGuire whips up as a self-taught "SoundCloud girlie." CULTURED chatted with the adorably silly icon about her unemployed yet resilient followers, how she came up with bops like "JUST WANNA VROOM," and which Real Housewife is in her dream blunt rotation.
CULTURED: Where are you DMing from?
Blizzy McGuire: I'm DMing from my bed in Brooklyn. :p
CULTURED: Comfy! How are you feeling today? What's the vibe?
McGuire: I'm tired. I need a Celsius, but I lost track of time. Mommy needs a nap… It's cozy. Booty shorts and tiny shirt vibes today.
CULTURED: No better days.
McGuire: Cozy slut.
CULTURED: What's the secret to finding the perfect meme?
McGuire: The secret is to match the image to the vibe as best as possible, and rotate in and out… If you use the same meme too much, it gets tired. But also using the same meme can kinda make it even funnier. These are my current faves.
CULTURED: The Rupaul one is gold.
McGuire: She was feeling pussy.
CULTURED: Describe your followers in three words.
McGuire: Unemployed yet resilient.
CULTURED: Have you ever regretted a post on TikTok?
McGuire: I regret every TikTok I ever make immediately after, but then I take my Zoloft.
CULTURED: 😻
[@iamblizzymcguire changed the theme to Transgender.]
McGuire: Sorry omgggggggggg idk how I did that 😭.
CULTURED: Most underrated Internet fashion presence?
McGuire: @fashionfaguette is my favorite fashion blogger 🫶, but I really love @col_thedoll. Her face card is insane.
CULTURED: What's the most niche account you follow?
McGuire: Idk about niche, but I really have been gagged by @550am lately… She does amazing CGI or like body motion stuff, and it's so fierce to watch. She just did a Miss Madeline music video, and I really was gagged. I also just love Russian scam sex bots that DM me. Svetlana 😍
CULTURED: What's the craziest DM you've ever received?
CULTURED: What were your last three Google Searches?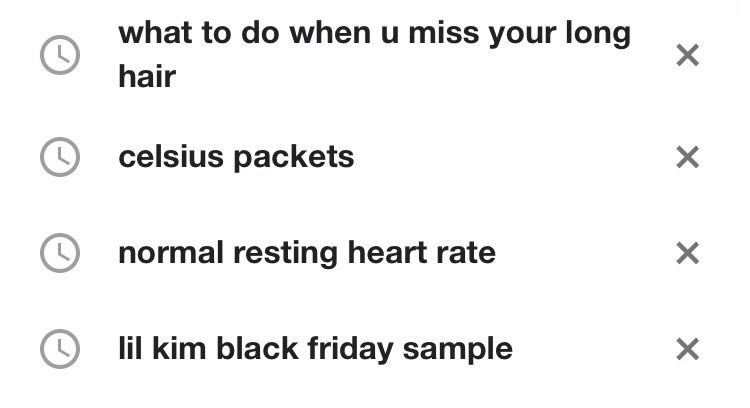 CULTURED: Do you remember your first Instagram post?
McGuire: Idk but this is the first pic in my phone and I probably posted it back in 2015, 2016.
CULTURED: What's the most recent Internet rabbit hole you've fallen into?
McGuire: The nutrition facts of a Popeyes chicken sandwich. I don't really stay on the Internet too long lately just because I am either working or sleeping.
CULTURED: I see you were searching up Lil' Kim samples, when did you start making SoundCloud remixes? How do you decide what tracks to use for a mashup?
McGuire: I have been a SoundCloud girlie since I was 14! I asked my mom for a MIDI keyboard for Christmas after discovering Grimes, and I used to watch her performances where she literally played the entire song live with a mic in one hand playing the keyboard. I start out with an instrumental I love and then use a BPM / Key website to find what song is close for inspiration—most of the time though I just end up doing it without it. "JUST WANNA VROOM (charli xcx x lil uzi vert)" came from me just singing along in my head on the train. When I went home I put it together without even knowing they have a similar BPM.
CULTURED: What's your best celebrity impression?
McGuire: My Anna Faris one is pretty funny, but it's more just me breathing heavy. I think Shaggy from Scooby Doo is pretty spot on though. Also love a good Caitlyn Jenner impression.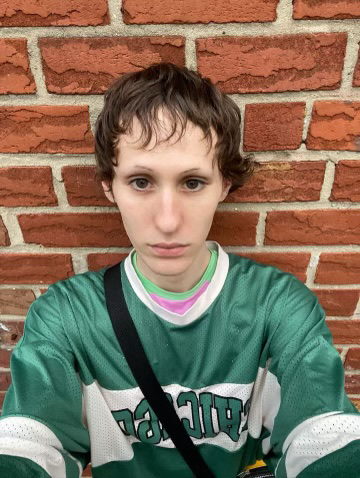 CULTURED: How do you feel about the word "mother"?
McGuire: Used more than it should [be]…
CULTURED: What Real Housewife would you want as a best friend?
McGuire: FUCK I LOVE THIS QUESTION. Eileen Davidson is mother.
CULTURED: Agreed.
McGuire: I think we would be great friends, but I want to smoke with Carlton [Elizabeth].
CULTURED: You identified #ChristianGirlAutumn, what's your next fashion prediction?
McGuire: Y2K is on the way out, I think maximalism is as well. Alternative is gonna make a comeback soon. A Daughtry vibe is in the air. But also neo-futurism, like how Kim Kardashian's house looks like the Guggenheim. Like a Rick Owens-y vibe. The castle from the end of Charlie's Angels. Smack my bitch up.