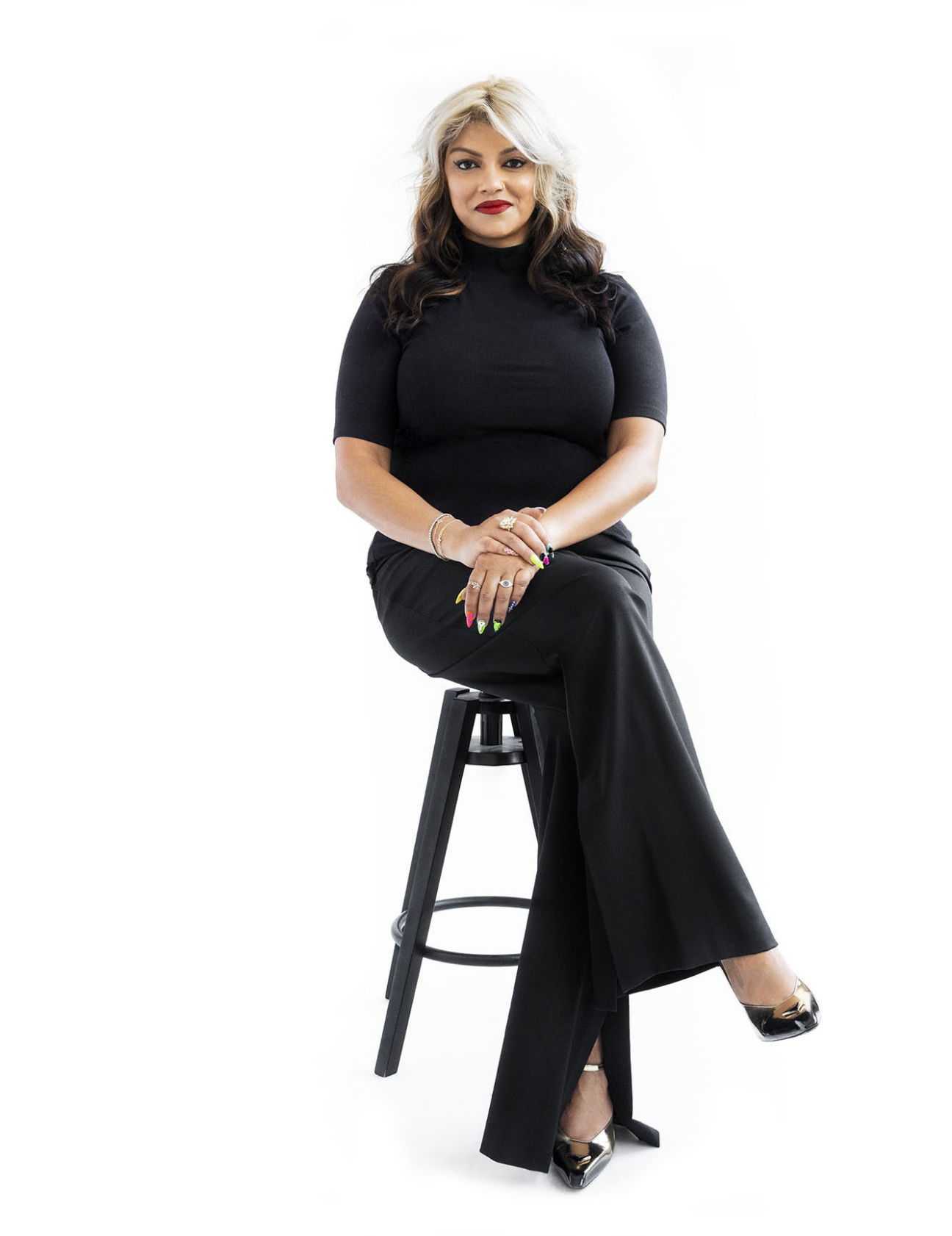 While many seized the opportunity to slow down the past few years, Jasmine Wahi took on at least two-and-a-half new, demanding jobs. "I guess I'm a glutton for punishment," laughs the co-director of nonprofit arts organization Project for Empty Space, the former inaugural Holly Block social justice curator for the Bronx Museum, and previous Yale School of Visual Arts professor. That's not to mention the curatorial work, her "one true joy in life," that she does on the side.
In the new year, Wahi is trying her hand at being a one-job-woman working full-time at her nonprofit, helmed in partnership with Rebecca Pauline Jampol. The pair curate politically and artistically innovative programming, spotlighting those historically brushed aside by mainstream arts institutions. Last night, members of the Newark-based organization traveled to Manhattan to host their annual Badass Art Woman Awards, which this year honored Sarah Arison, the president of the Arison Arts Foundation; Kelly Huang, co-founder of the Gold Art Prize; and Legacy Russell, the executive director and chief curator of The Kitchen. Later this month, Wahi will be honored herself—as one of the Metropolitan Museum of Art's three Annual Celebration of Women honorees, alongside New York State Governor Kathy Hochul; New-York Historical Society board chair H. M. Agnes Hsu-Tang; and Congresswoman Nydia Velázquez, who represents New York's 7th District. To mark the occasion, Wahi tells CULTURED what the recognition means to her, what it means to her community, and why there's still a risk that others may get overlooked.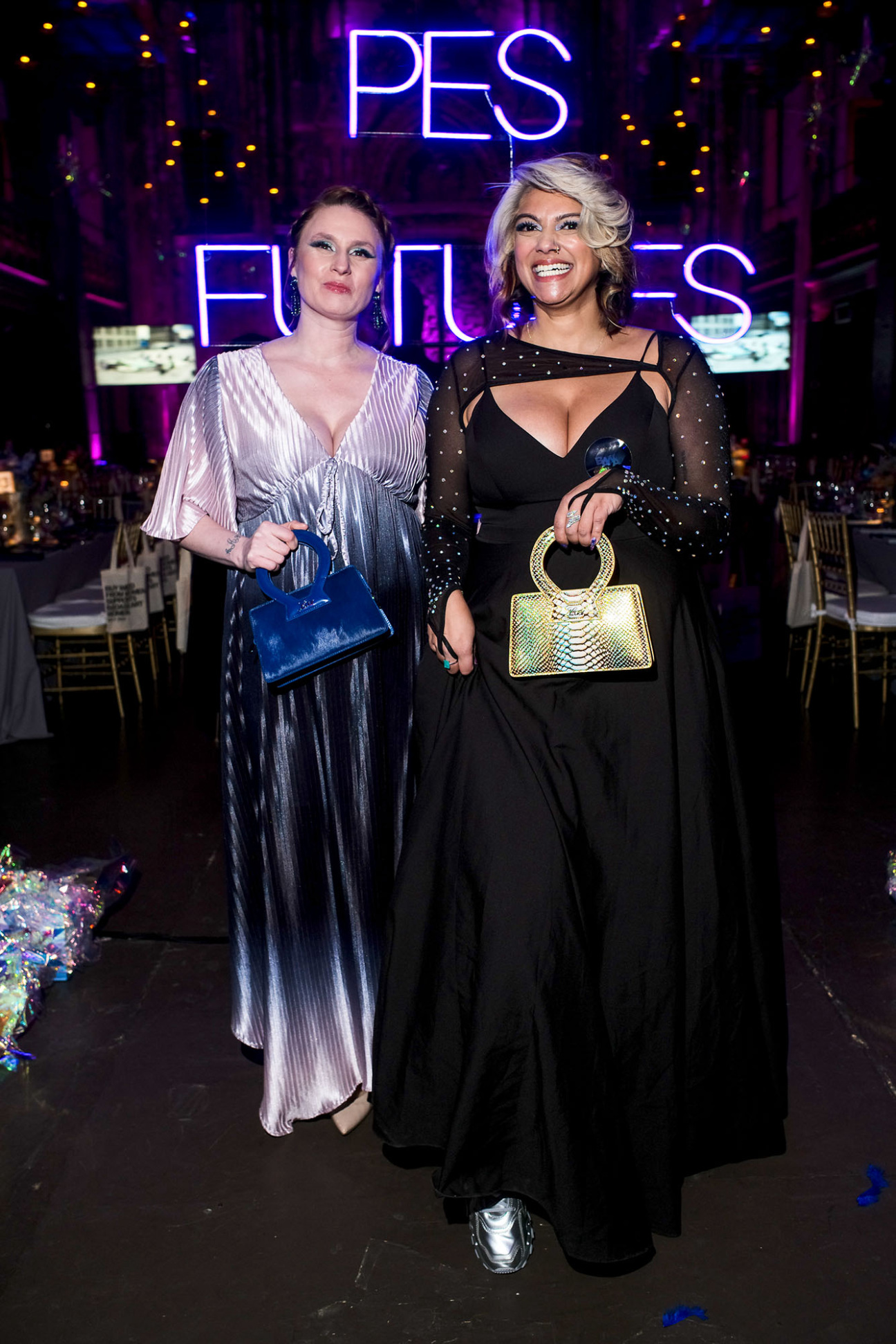 CULTURED: Tell us how you got started as a curator.
Jasmine Wahi: My mom would tell you that I started curating when I was in kindergarten, because I used to do little exhibitions on our porch. In high school, I took an art history class and that changed everything for me. I didn't know what a curator was, I didn't have the language, but I knew I wanted to make exhibitions.
CULTURED: Did you always want social justice to be a part of your professional life, or is it something that came to you through the work that you were doing?
Wahi: I don't think I would have necessarily called it social justice earlier, but part of my interest in the art space and the exhibition-making space came from a lack of visibility for people of color in the art world. I grew up going to museums [in DC], but those museums were not showing contemporary work by people who look like me. So in some ways, my practice stemmed from kind of a selfish place of wanting to be seen. Over time, that morphed into a more definitive social justice lens.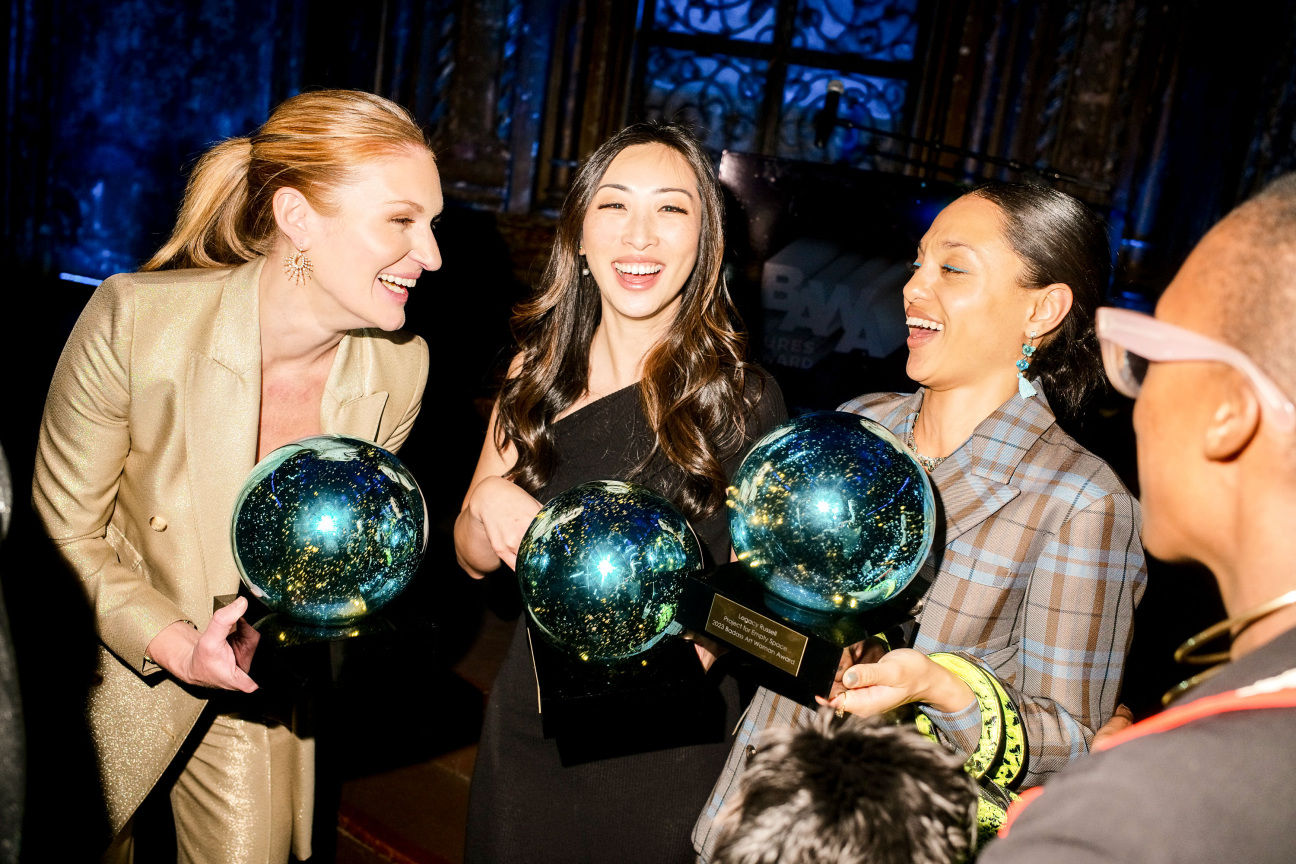 CULTURED: Prior to your work as Holly Block social justice curator, you avoided working in the museum world. What changed your mind? Do you feel like you were able to make a significant impact within that space in a way that you didn't previously think possible?
Wahi: I guess the reason that I avoided any type of entry into that space—and my thinking has evolved somewhat on this—is that I consider museums and archival institutions to be built on colonialism and a particular type of whiteness. Also, I'm a Pisces, Triple Scorpio, so I don't really do well with bureaucracy. But I decided to take the position at the Bronx Museum because I had never heard of any museum actually openly exploring the possibility of social justice as a tenet of exhibition-making, and that was a really exciting prospect for me. I'm really proud of the shows that I did there. How much of an impact did they have? I'm not really sure. In hindsight, I have issues with the idea of a single social justice curator. I think having that position allows for other people and institutions to kind of catch a break in doing that work individually. I also wonder how much of it was really just optical. My perspective has also changed somewhat in understanding the functions of a museum. Most —obviously there are some exceptions—are archives of history and culture; they're not necessarily meant to be the spaces that push culture forward, but rather they seek to articulate what has happened and is happening in the present. Their purpose is not to be radical think tanks. So, I guess I begrudge them less.
CULTURED: In recent years there has been a lot more scrutiny of diversity in art and museums. Have you seen people engage with the work you're doing in a different way?
Wahi: If I'm going to be totally candid about it—maybe I shouldn't be, but I can't help it—the type of work that so many people, including myself, have been doing to push for this change has gone unrecognized for decades. Like a century. Very few of us got recognition, in terms of funding or anything else, until Covid. I don't think it's particularly bittersweet per se—you know, better late to the party than never—but this work has been going on, and there are a lot of people who who never got to see it recognized. We're seeing so many artists like Barbara Chase-Riboud, who had her first major retrospective in her late 80s at the Serpentine in London. Where was everyone 40 years ago? Faith Ringgold recently had a major retrospective at the New Museum—she's in her mid 90s. I guess part of me is just like, we should be giving people their flowers while they can still smell them. I'm cautiously hopeful.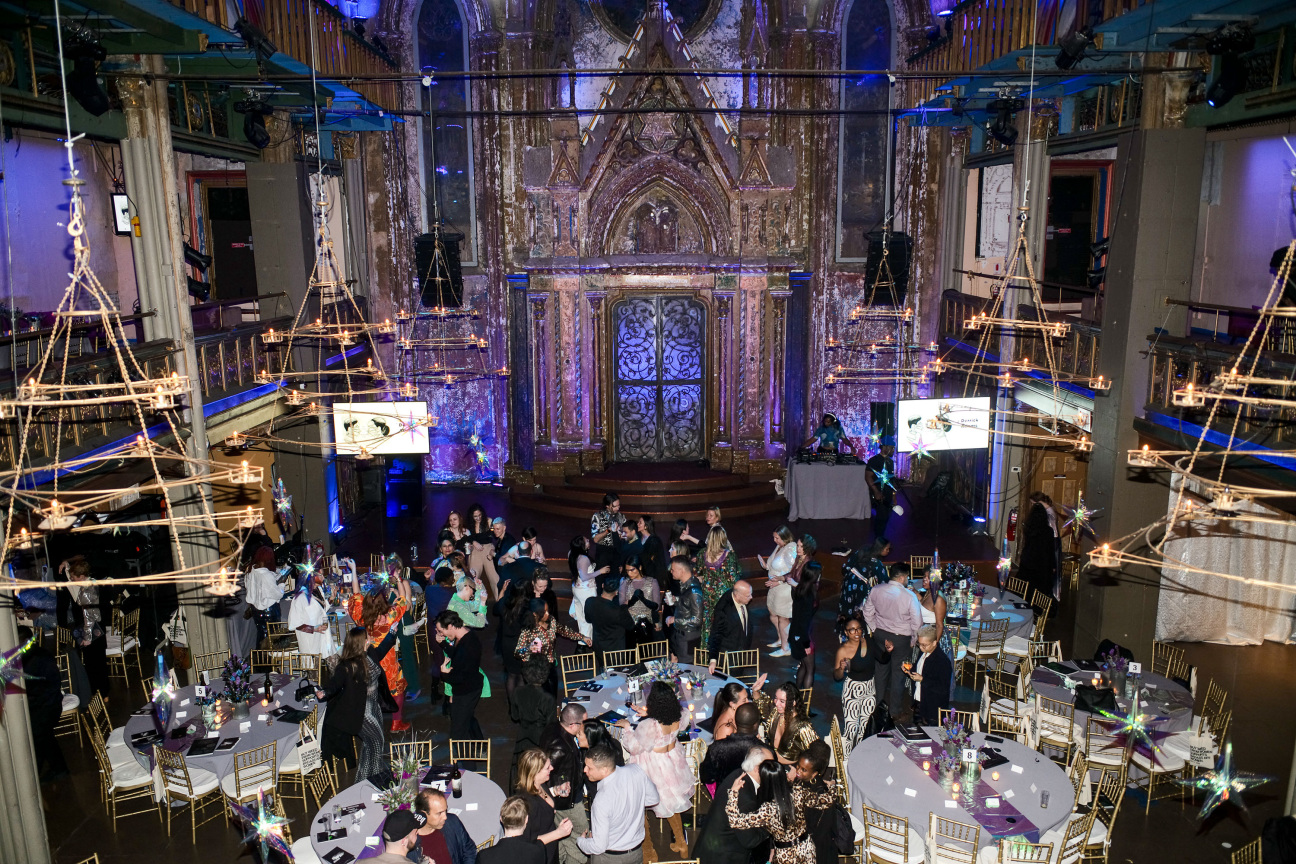 CULTURED: I don't know if you'll have an answer for this, but like you said, it is very much a moment in time. What do you think is the best way to to make this a lasting moment, and not just a flash in the pan?
Wahi: It's something that I think about a lot. It's something that I talk to my friends and peers about. The sort of simple, idealistic answer is to continue to listen and be interested in what people who have historically been on the margins are calling for and asking for. Have an interest that goes beyond exploiting trauma as the basis of social justice. People who aren't in it and experiencing it every day—and everyone experiences things to a relative degree, of course—but people who really are not experiencing any sort of broad social navigation, I worry that they'll lose interest. We live in such a fast-moving world where the things that matter do become sort of a flash in the pan. Unfortunately, I think the only way to create this permanent move to equity falls on the people who have been on the margins. It's so devastating to say that, but I think allyship can be very optical and very fleeting. On a positive note, the more funding there is, which seems to be here to stay, the better. Money moves things. As much as I hate to admit that, it is a reality.
CULTURED: Project For Empty Space, operates outside of traditional art hubs. How does it feel to work in Newark?
Wahi: The short answer is it's been absolutely incredible. Because of Newark's geographic proximity to New York, it often gets overlooked, but it is a historic art city with a thriving culture. People are making incredible work that isn't pandering to a commercial audience. People come from all over the place to see us and to see what's happening in Newark. We have this phenomenal public art mural program that Rebecca, my lifeblood, and art wife, has been spearheading for many years. I would say that we are close—not to start competition—but we are close to rivaling other public art cities like Philly, Detroit, and Miami. We are opening a little baby space in Chinatown with this really specific mission of being dedicated to artists, exhibitions, and projects oriented around Futurism. It's funny, the other day someone was like, "Don't you think that term 'Futurism' is a little problematic?" And I was like, "Well no, I've never heard that before, but please tell me why." And she was like, "You know, the Italian Futurists were fascist." I was like, "The Italian Futurists never really factored into my thinking." That type of assumption is reaffirms what part of the problem with the art world is. It's a type of Eurocentricity. We're thinking about Afro, Indigenous, Asian, and Latin Futurism, practices that span more than half a century.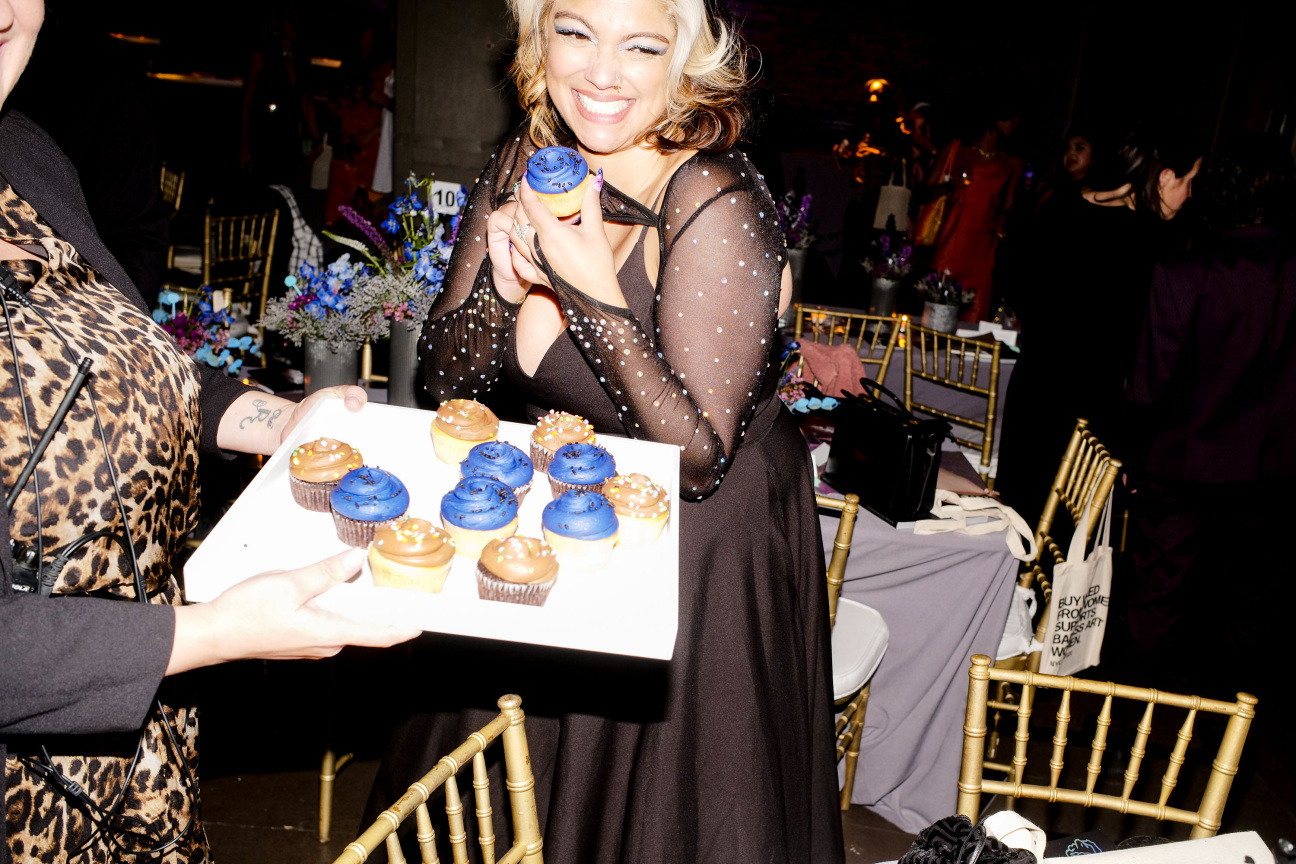 CULTURED: You're receiving a Met honor this month for your work at Project for Empty Space. What does an award like that mean to you?
Wahi: I was completely shocked. I feel a little weird about it because there are so many other people, especially Rebecca, who participate in this work. I really feel like she actually should be getting the award because she is a mom to a four year old, who is my goddaughter, and a totally insane person. She does the fucking thing and I'm just like the weird ideas person who kind of needs a babysitter all the time.
CULTURED: Looking back on the work that you've done and that you're continuing to do, is there one thing you're most proud of?
Wahi: I started it 13 years ago with a friend, Meenakshi Thirukode, as a series of temporary, nomadic projects. Then we linked with Rebecca. Starting in 2014, Rebecca and I somehow morphed it from a project in an abandoned Lower East Side lot into a brick and mortar ecosystem. I still don't really know how we did it, especially with so few resources, holding multiple jobs and loans; I guess we're just scrappy. That's the most important thing that I've done to date, but ask me in five years.