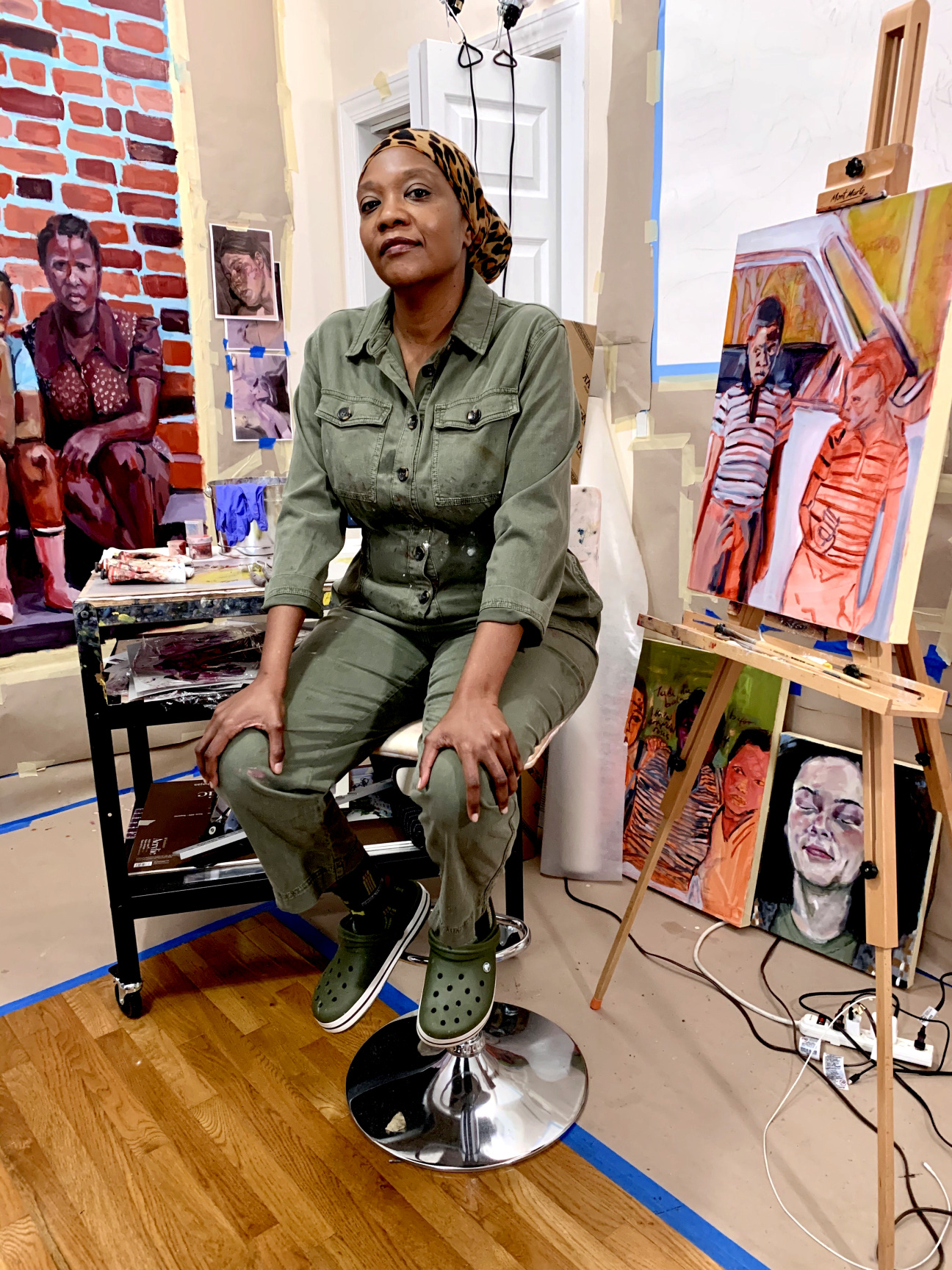 This is Turning Points, CULTURED's column dedicated to big life choices, bucket list moments, career shifts, and forks in the road. This week, attorney-turned-painter Wangari Mathenge reflects on her decision to leave the law and set her sights on the canvas.
It wasn't that long ago that Wangari Mathenge was a practicing attorney. When she quit her job and started considering what to do next, two choices presented themselves: she could either join the family business in Kenya, or finally take her painting "seriously." The latter, to Mathenge, meant pursuing art as a full-blown career. In 2019, Mathenge enrolled in the School of the Art Institute of Chicago, completing her MFA in 2021.
On Apr. 22, she will make her U.S. solo debut with "Tidal Wave of Colour," an exhibition of nine lush and captivating paintings, at Roberts Projects in Los Angeles. The show's title takes inspiration from Malcolm X and the decolonization movements that swept Africa, Latin America, and Asia in the wake of World War ll. Here is Mathenge's account of her upcoming exhibition, the moment she realized she was no longer a lawyer, and her resistance to being packaged by the art world.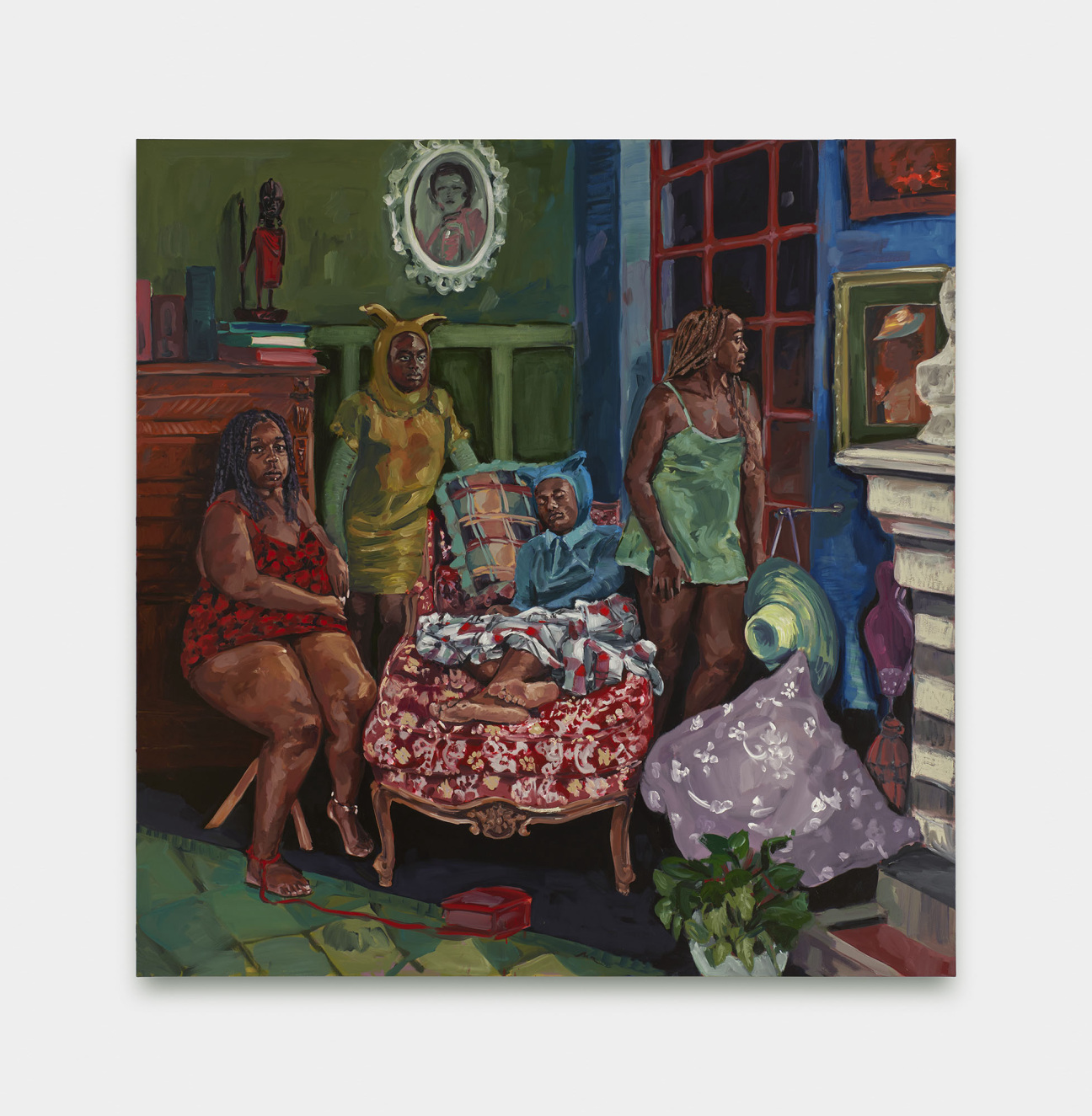 "This is something that always comes up: Why did you decide to take art seriously? Much of it is cultural, and how my parents think about art. Even though I was exposed to art as a child, [its purpose] was to shape you into a well-rounded individual. Painting was a love that I had, but I just did it as a hobby.
The catalyst was in 2018. I said to my husband, 'You need to help me with this Instagram thing.' And within a week or two, somebody contacted me—a collector. There were a bunch of people reaching out in the early days, and they were all collectors.
At that point, I had already decided to go to art school. For maybe five months, anyone who got to know about me did so through Instagram. Even before art school, I was offered my first show. So numerous people asked me, 'What are you doing in school?' What do you need it for? You're signed to a gallery and you're working.' I wasn't really going to art school to be signed to a gallery. I didn't know about the art world at all, other than the Lucien Freuds that are selling for record prices. I didn't know any successful artists I could relate to. Any artworks that I thought had any sort of [financial] value were by dead artists.
And I still wanted to have that critical discourse around work.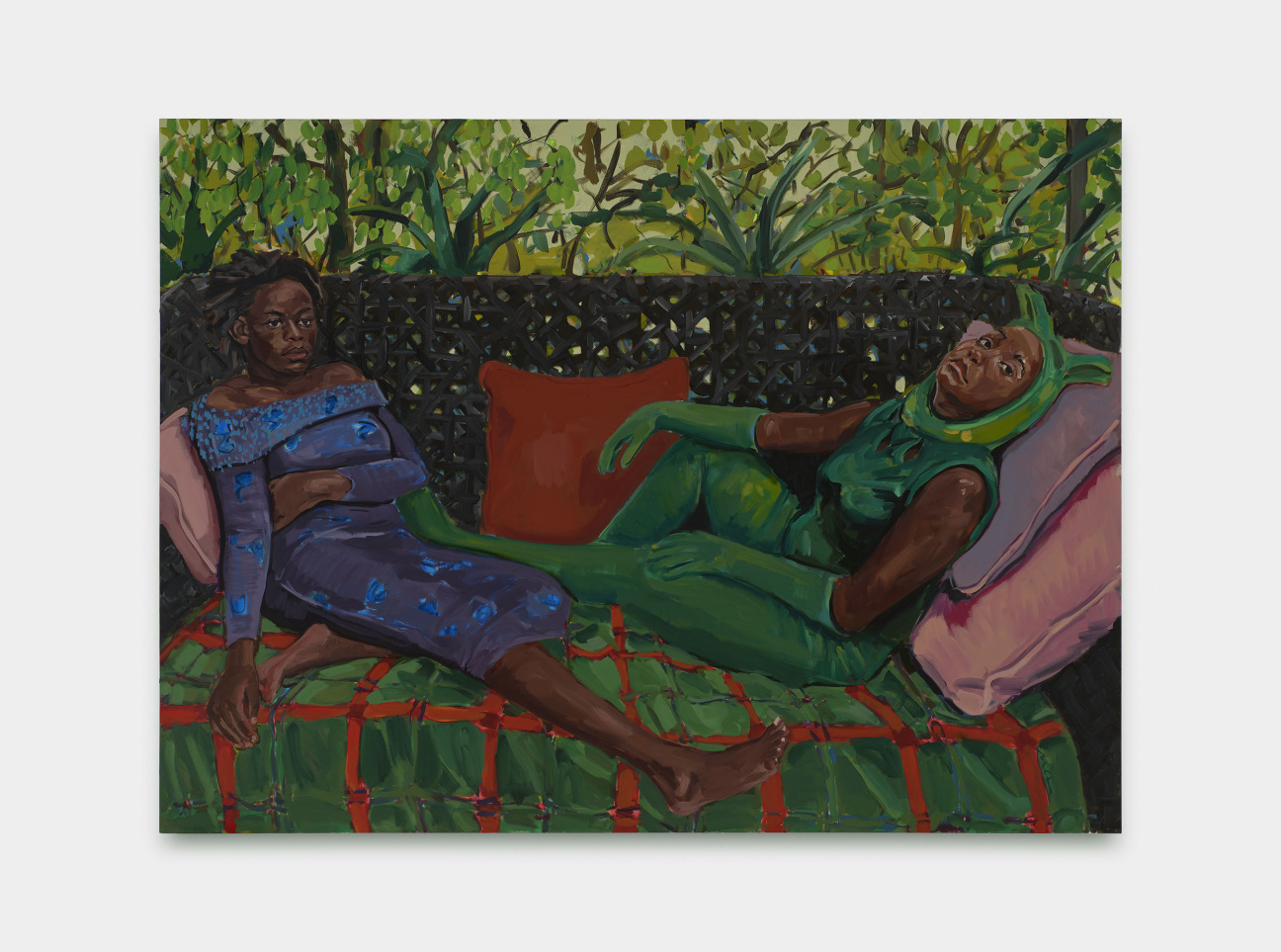 I had taken classes here and there—that's how I was introduced to art history. [But] I just did not feel legitimate enough to say, 'I'm an artist.' I would listen to artists and think, What are these people talking about? The terms of art are so different from the world that I was involved in. I wanted to see what these guys are taught in art school.
So I moved to Chicago, and it was terrifying. But I remember thinking to myself, I don't want to have regret. And now it's easy for me to critique the art world and to be confident about the choices I make. I left art school with a question on my mind: To what extent can a person be objective when you are so steeped in your own ideas on aesthetics? One of the things I was always asked [in school] is, 'Where's Africa in your painting?' Africa is in my paintings because I'm an African.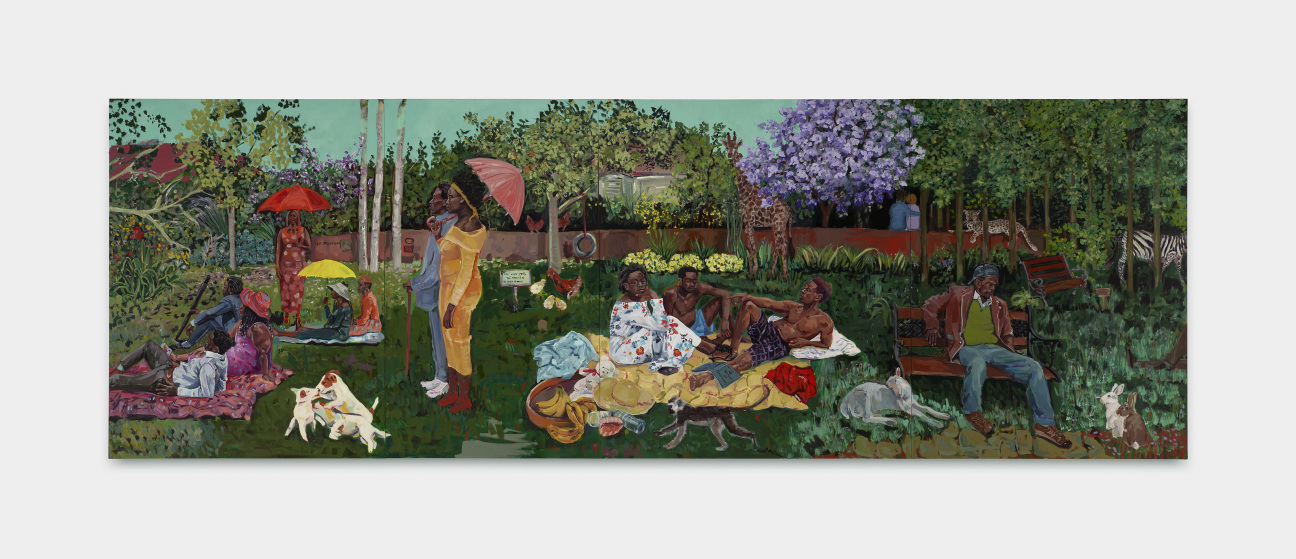 My objective right now is to express myself in the most comfortable way that I know how. I'm not here painting Black people to promote Black people in painting. They just happen to be Black. And I'm not preventing myself from painting any other skin color.
[In "Tidal Wave of Colour,"] I am paying homage to master artists. There are things in their paintings that help me look at my own work, and help me create my own world. It's entirely mine. There are no rules."
"Tidal Wave of Colour" will be on view from April 22 to June 3, 2023 at Roberts Projects in Los Angeles.