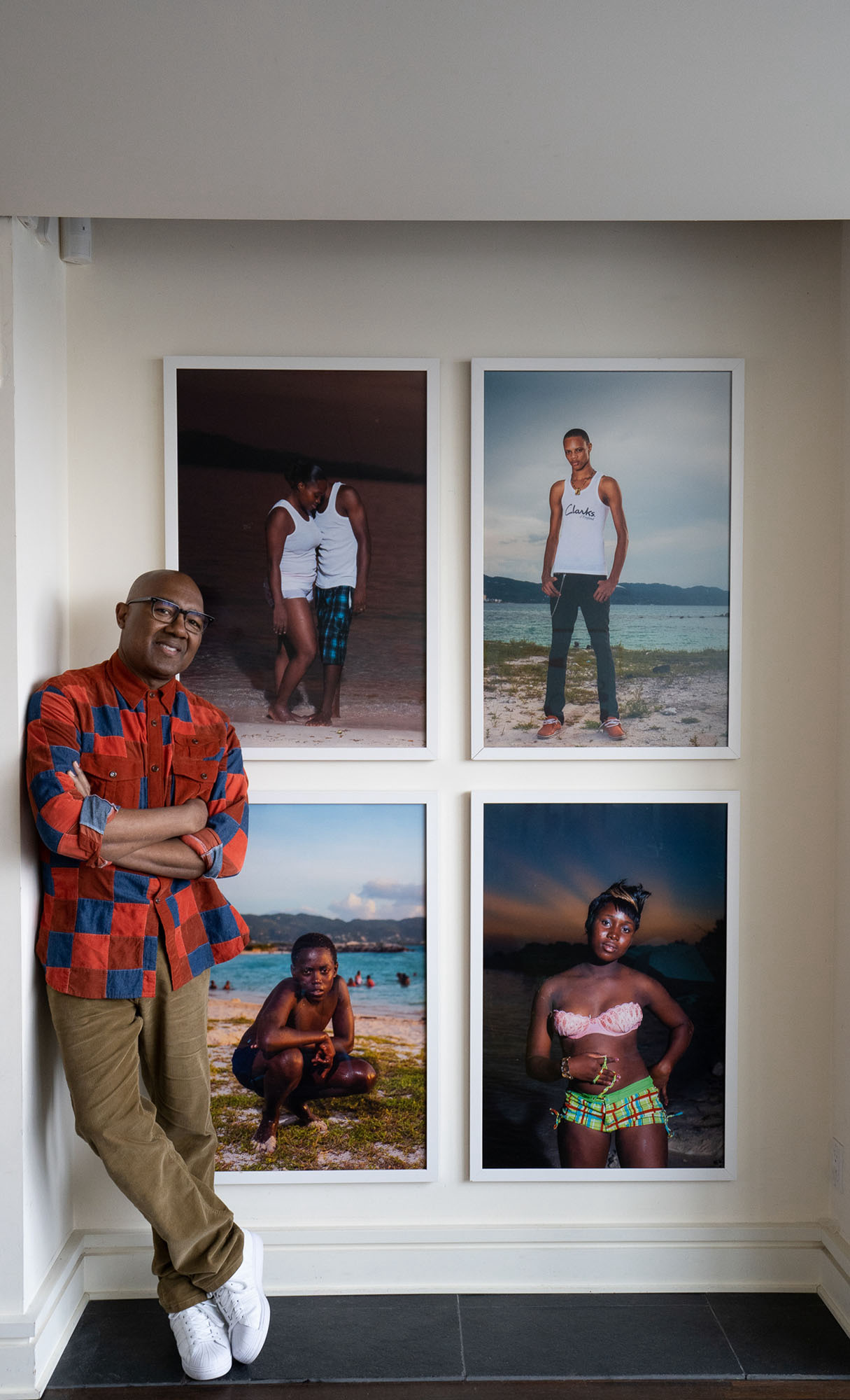 CULTURED: What do you think makes the Toronto art scene distinct?
Kenneth Montague: Toronto is a city of immigrants. It has a cultural mix that is unparalleled in Canada, even globally. There is a rich emerging art scene where Caribbean, African, Asian, and Latinx artists are creating unique works that reflect their hybrid identities and experiences. And the Art Gallery of Ontario, where I am a trustee, has just announced a major expansion that will add significant exhibition space, further enriching our thriving art scene.
CULTURED: Where does the story of your personal collection begin?
Montague: I was born and raised across the river from Detroit in Canada's southernmost city: Windsor, Ontario. My parents emigrated from Jamaica and were among the first Caribbean immigrants in that community. They filled our home with beautiful artworks, including some made by my late father, Spurgeon Montague, who taught industrial arts and regularly took us to public galleries like the Detroit Institute of Arts. I remember seeing James Van Der Zee's Harlem Renaissance photograph Couple in Raccoon Coats, 1932, on the walls of that space as a 10-year-old, and its message of Black pride was burned in my brain. When I started my dental practice in the early '90s and began making a bit of money, that print became one of my first art purchases.
CULTURED: How would you characterize your collection?
Montague: The Wedge Collection started as a commercial gallery in my loft apartment in downtown Toronto. It was a wedge-shaped space where I hosted Sunday afternoon salons, which became a meeting place for the local Black arts community. There was a robust exhibition program, which in time became my nonprofit organization, Wedge Curatorial Projects. I always acquired a few works for myself, which evolved into The Wedge Collection. I loved portraiture, but was never interested in images of oppression. Rather, I was motivated to collect works that followed my father's motto of "lifting as we rise." In fact, the Aperture Foundation chose As We Rise for the title of a photobook celebrating works in my collection; an associated exhibition is currently touring North America and will open next in June at the Peabody Essex Museum near Boston.
CULTURED: What factors do you consider when expanding your collection?
Montague: My ethos has always been to support emerging artists. They appreciate being placed in an active collection, and their work is relatively affordable. Honestly, buying from artists on their way up is how I was able to put together my collection. You have to be focused, informed, and strategic, but everything starts with building relationships by frequenting galleries and making studio visits.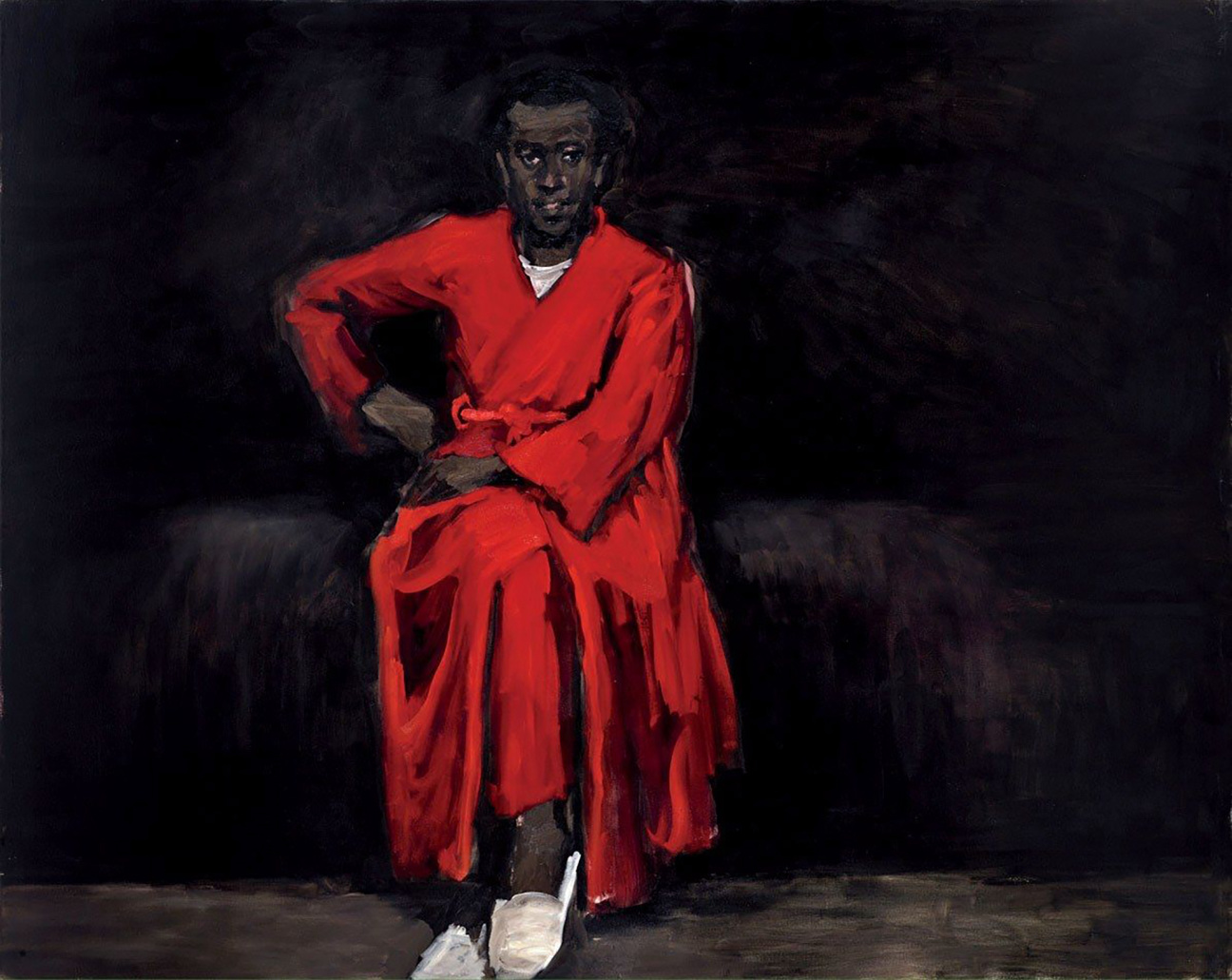 CULTURED: Do you have any favorites in your collection?
Montague: Any Number of Preoccupations, 2010, by Lynette Yiadom-Boakye is one of the artist's most celebrated paintings and a beloved work in my Wedge Collection. I was honoured to have it join Lynette's mid-career retrospective, organized by Tate Britain, but I'm thrilled to have it back. The monumental photograph Sign, 2003, by Eritrean Canadian artist Dawit L. Petros remains one of my favorite collected works. It references Albrecht Dürer's iconic self-portrait from 1500, but reconsiders the subject as a larger-than-life Black Canadian man. The overall effect is one of agency and power.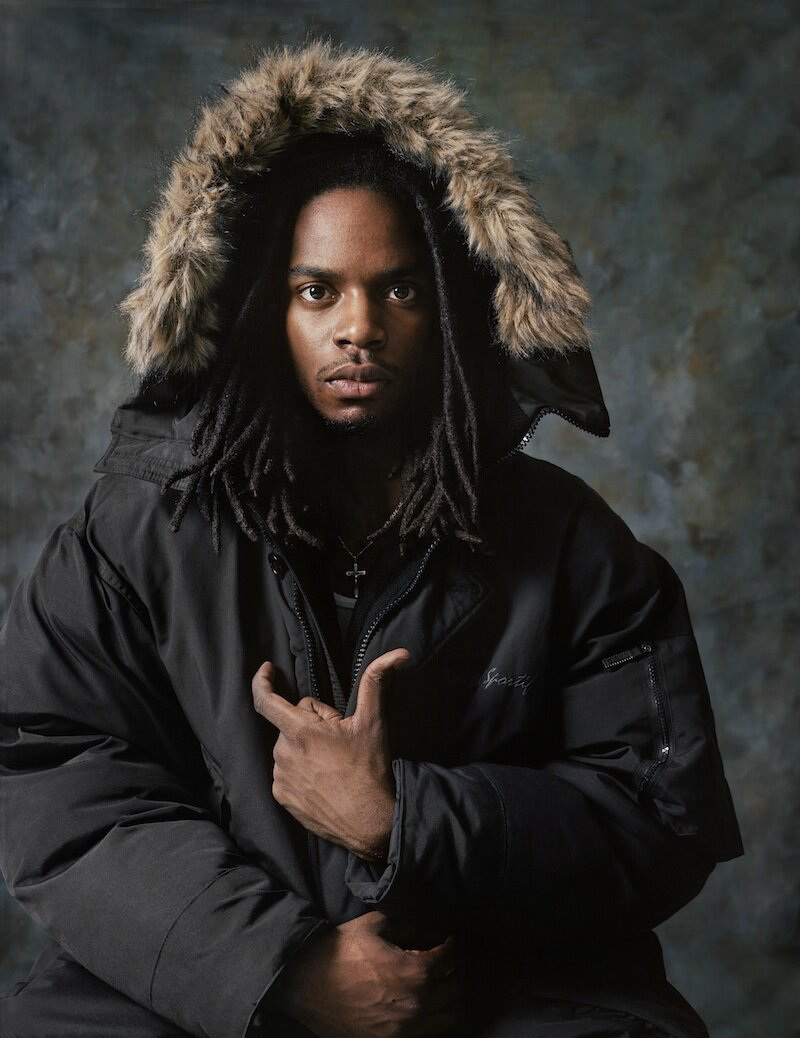 CULTURED: Is there one piece that got away, or that you still think about?
Montague: Many years ago, Hank Willis Thomas, a good friend and someone whose work I thankfully collected early on, told me about an emerging artist named Toyin Ojih Odutola. He showed me a couple of her early works, exquisite pencil drawings that were extremely affordable. My reaction was, These are beautiful works, but hey, I'm focusing on photography... so I'll take a pass. Big mistake, but we live and learn. Now, I understand that powerful creations come in all forms: painting, drawing, sculpture, video works, as well as photography.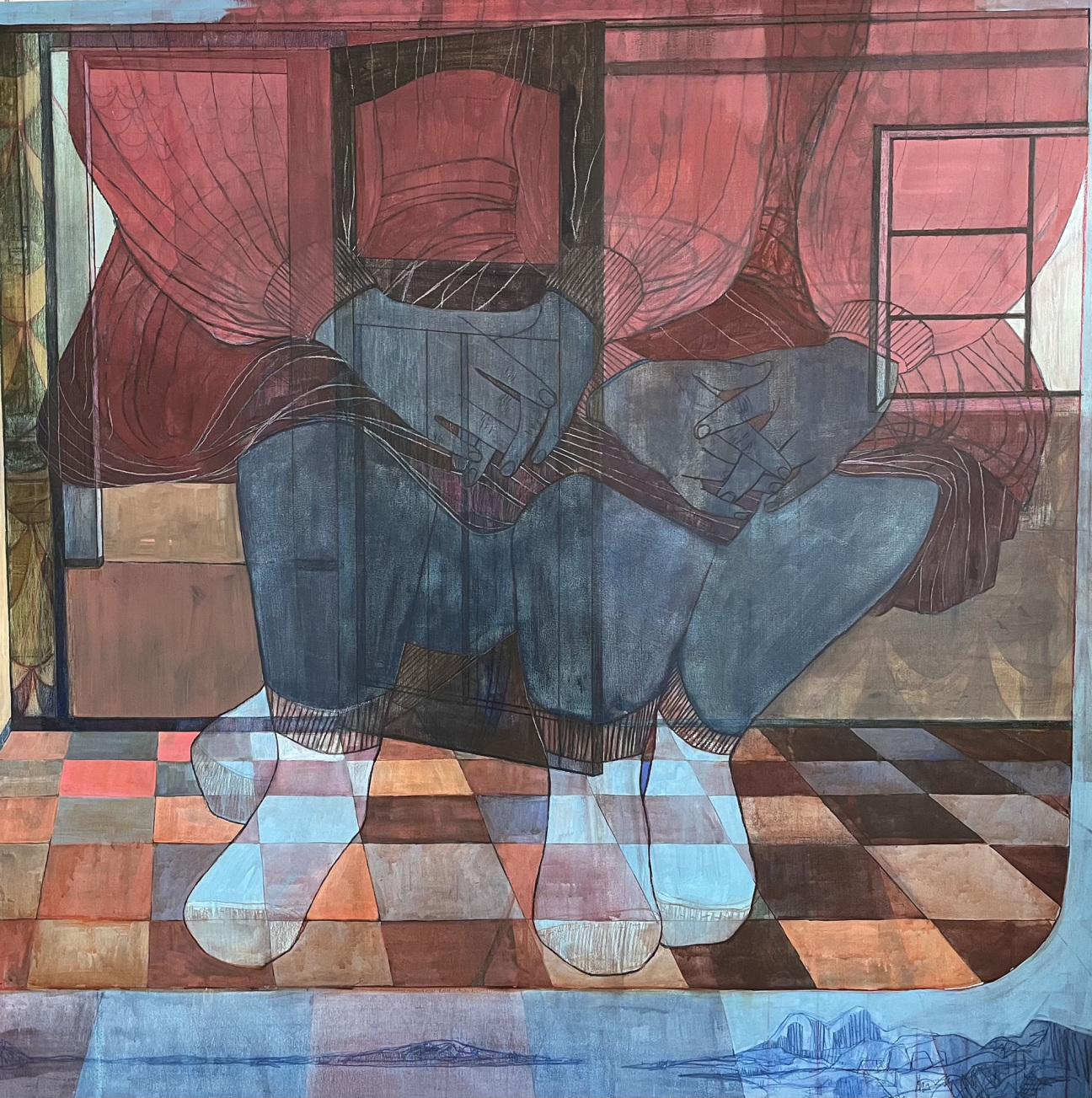 CULTURED: Which artist are you currently most excited about and why?
Montague: My wife and I are huge fans of Pamela Phatsimo Sunstrum, a Botswana-born and Canadian-raised artist. After much waiting and hoping we were finally able to acquire a beautiful painting, The Girls, 2020, which will be on display in our new home. Later this year we are moving into a century-old Arts and Crafts style house that's currently being renovated by Jamaican-Canadian architect Tura Cousins Wilson of the Studio of Contemporary Architecture. We can't wait to display works from the collection in our new space.