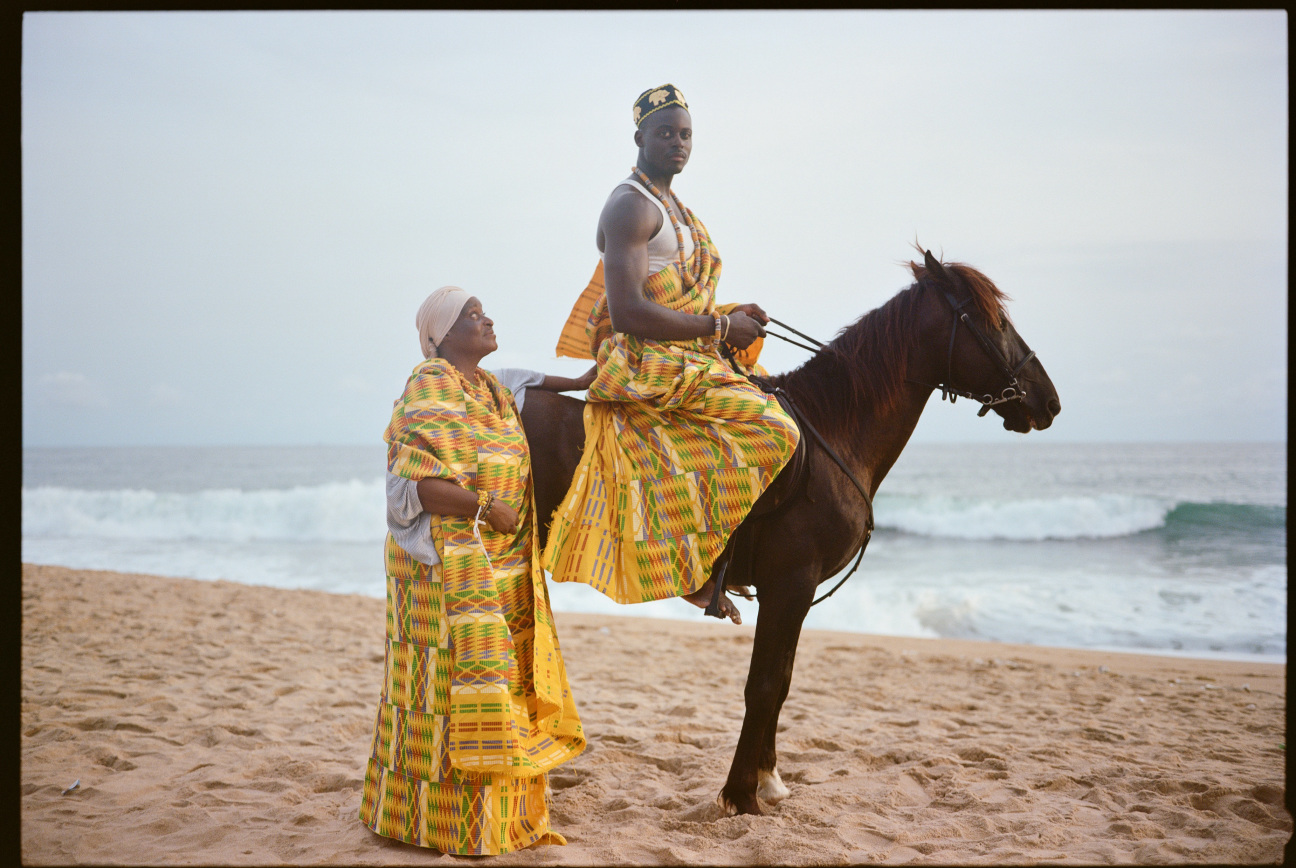 Rōze Traore was in a rut. The 32-year-old chef was hard at work developing his first ever hotel, La Fourchette de Rōze, in Grand-Bassam, Côte d'Ivoire. But creatively, he was running on empty. That's when he found art.
His obsession has made its way into the boutique hotel, which opened in January, where an artist-in-residence program unique to the region is taking root. (The latest round of creators on deck: Lucas Cristino, Franck Ezan, Olasunkanmi Akomolehin, and Cédric Tchinan.) Inspired by his friend Kehinde Wiley's Black Rock residency in Senegal, Traore hopes to provide time and space for African artists to work and develop rich connections to one another.
Connection has always been the aim for Rōze Traore, who worked at Eleven Madison Square and the NoMad before founding his own catering and events companies favored by the likes of Rick Owens and the Guggenheim. We asked the sometimes model and newly minted hotelier about what's inspiring him inside and outside the kitchen.
CULTURED: Where are you calling from and what have you been doing for the past couple of days?
Rōze Traore: I'm in New York City, just got back from Côte d'Ivoire. The past few days have just been a lot of catching up with friends, clients, making sure they understand that I'm not permanently living in Côte d'Ivoire, and I'm here for us to keep working together. Last night, my friend Kehinde had an incredible show, so I went to support that.
CULTURED: Tell me a little about the story behind La Fourchette de Rōze and why you chose Grand Bassam as the location.
Traore: I lived in Côte d'Ivoire when I was younger and then my grandparents used to take me to this area on the weekends. I make sure I see my grandma as often as I can. She's in Abidjan, about 35 minutes away from the hotel, so I'll bring her flowers.
CULTURED: Why open a hotel as a chef?
Traore: There's this road map: "Go to school, work in kitchens for years and years, get the approval from your chef, or get investors interested and then open your restaurant." But for me, that was never the priority. There was that turning point where it's like, "Alright, what is that next identity? If you are going to open something, even if it is a restaurant, how can you keep that different?" That's when the hotel came to mind. I knew I wanted something that was boutique. I didn't want it to be a place where we have 20 investors. My only partner is my mom.
CULTURED: What have you learned from your mother and grandmother about cooking and hospitality?
Traore: Resilience—that's the biggest thing. From a hospitality standpoint, that's a little automatic with African culture—it's very cozy. Growing up, my mom was always making sure everyone else was good. Being a chef was never anything on my horizon, it was just one of those things where, when I graduated high school, I was like, "I don't know what I'm going to do, how about cooking?" That's how I ended up at Le Cordon Bleu.
CULTURED: What kitchen habits have you picked up in Côte d'Ivoire in the past four years of building this project? Anything that's changed the way you cook?
Traore: It's a culture shock doing business on that side of the world. Your approach to cooking changes completely. In the States or Europe, we're so spoiled with access. Like, "I want to grab this, I know exactly where to go, I know how to test fire, there you go, that's your menu, done." I've learned patience.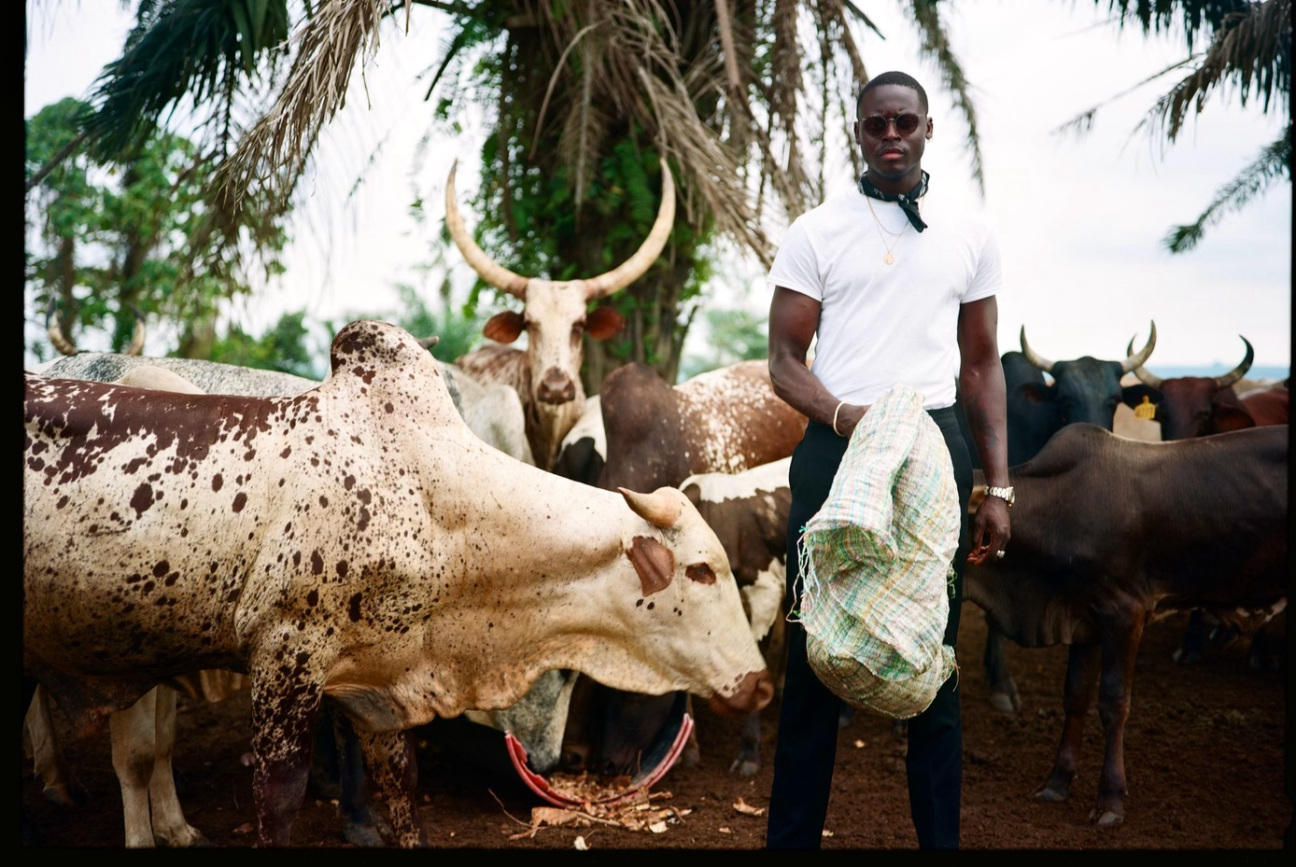 CULTURED: What's your favorite dish on the menu right now at La Fourchette de Rōze?
Traore: It's seared sole, with eggplant and leek puree, charred leeks, and poached potatoes, and then you have fried capers, fried shallots, and a little frisée garnish. I'm walking through the kitchen one day, and I see little eggplants in a bag. They don't look like they do here—they're African eggplants, light yellow balls. I ask the woman who's an expert in African food: "How do you cook this?" And she's like, "Oh we make a sauce out of it, or we put it in a soup." So I grab a couple, and I start test firing with that, using techniques that I've learned throughout my journey. I cut the eggplant in half, scored it, marinated it in some olive oil and grapeseed oil, some lemon peel, thyme, salt, and rosemary. After that, I chop it up, add a little bit of butter, leeks, white wine to the pot and let it rip until it's just soft. You buzz that up, and the texture, the taste—I was like, "Done."
CULTURED: That sounds delicious. I want you to tell me a little bit about the artist residency at La Fourchette. What was the impetus for that?
Traore: I was at this point where I was deep in the cooking, but I wasn't able to create. I needed to find a distraction, a little pause. And then I fell in love with art. I found that staring at these pieces made me create certain plates or play with colors. That's when I had the Guggenheim collaboration [cooking for the 2022 gala] where they're like, "Hey, here's Alex Katz's work, draw inspiration from that to create a menu." The hotel is a living visual work of art. When each residency is done, a couple pieces are left behind—it'll continue to grow.
CULTURED: What's the dish that represents where you're at in your life right now?
Traore: It has to be braised fish with some onions, tomatoes, cucumbers, and some plantains. It's home, it's fresh. It's right on the beach… chillin'.
CULTURED: Breakfast, lunch, or dinner? Why?
Traore: Dinner, because it's a moment where I get to decompress and actually enjoy my meal.
CULTURED: You're hosting a dinner party. Who do your first five invites go to?
Traore: Billie Holiday, Fela Kuti, Maya Angelou, Salvador Dalí, Miles Davis.
CULTURED: What kind of music do you listen to when you're cooking?
Traore: I listen to a lot of jazz. Miles Davis, [John] Coltrane, Sade [Adu]. Stevie [Wonder] always does an amazing job. I am a big John Mayer fan.
CULTURED: A wild card.
Traore: I like that guy. I defend him whenever someone tries to say something.
CULTURED: Maybe he'll be at the next dinner party.
Traore: Exactly.
CULTURED: What's the most underrated ingredient in your opinion?
Traore: Anchovies.
CULTURED: Overrated ingredient?
Traore: Ramps.
CULTURED: What's your favorite song-food combo?
Traore: "Flamenco Sketches" by Miles Davis and John Coltrane with steak and frites.
CULTURED: What's next for you?
Traore: Continuing to put La Fourchette on the map, and having it being the best of the best. I wanna get a book going for the hotel, and my story navigating back to my roots, and what this place is about.
For more culinary inspiration, check out our Well Done column and recent profile of Alice Waters and Fanny Singer.