When Alex Katz was making pen drawings of New York's subway riders in 1940s, his lines had a demure stillness against the trains's deadpan run. "The line was slower and more tentative than it is now," he explains to Cultured. When he proceeded to oil painting of his friends in the city's arts community in the '60s, he captured dancers's performative gestures through their entire bodies while focusing on a sitter's gaze in a portraiture: "Movement involves the whole figure whereas with the portraits, it's static and fixed with the eyes."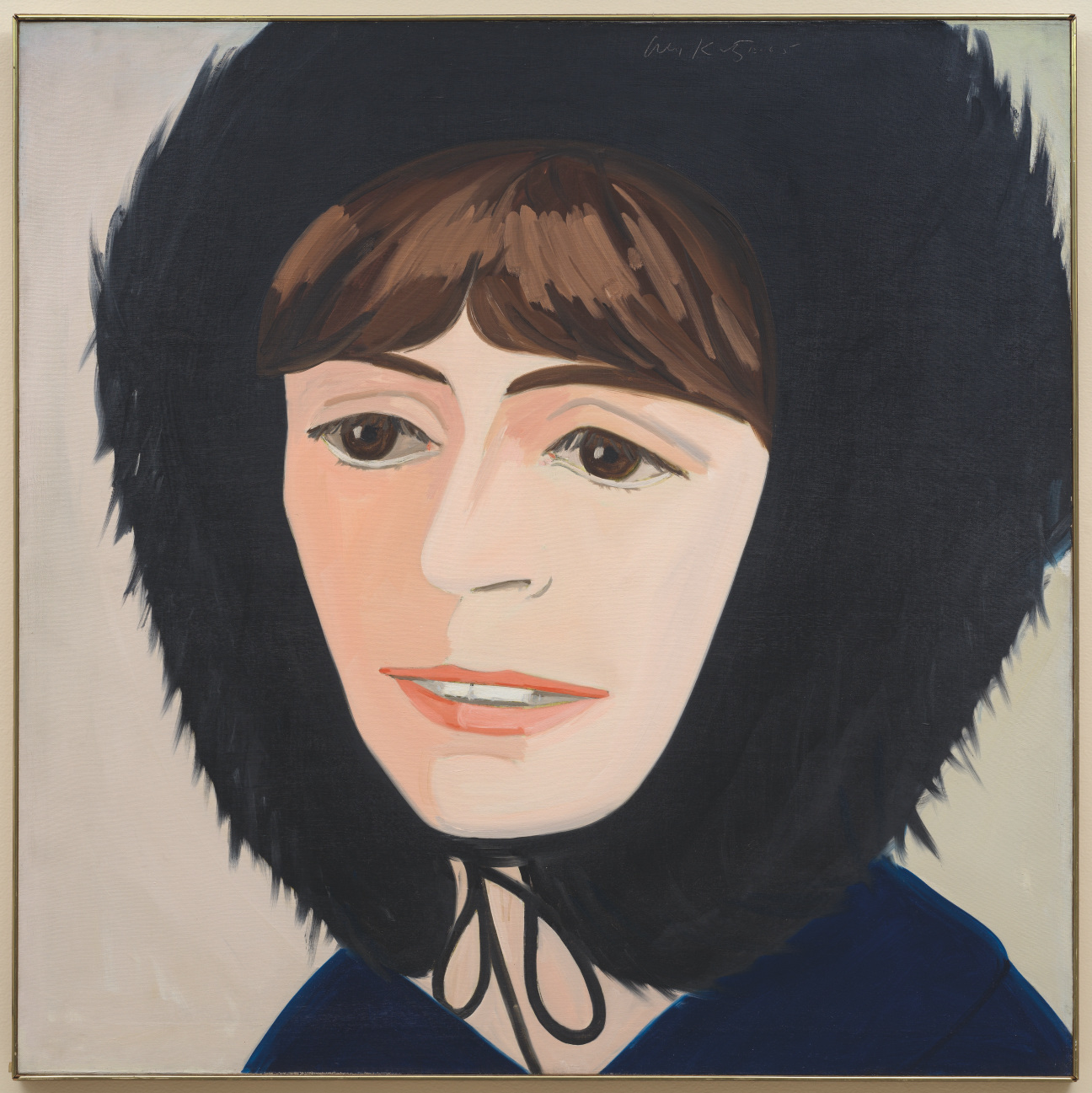 These seminal bodies of work, in addition to his paintings of interiors, nature, and architecture, are included in Katz's new Guggenheim survey, "Gathering," which opens today. Over 150 paintings, drawings, prints, sculptural cut-outs, and collages occupy the Frank Lloyd Wright-designed museum's spiral rotunda and side galleries, trailing the artist's almost eight-decade commitment to capture the human figure as a source of subjective interiority and a participant of shared temporality. This balancing of belonging and singularity permeates into the 95-year-old's unmistakable style in which human expression breaks painterly limits, proving the possibility of emotional layering on flat perspective.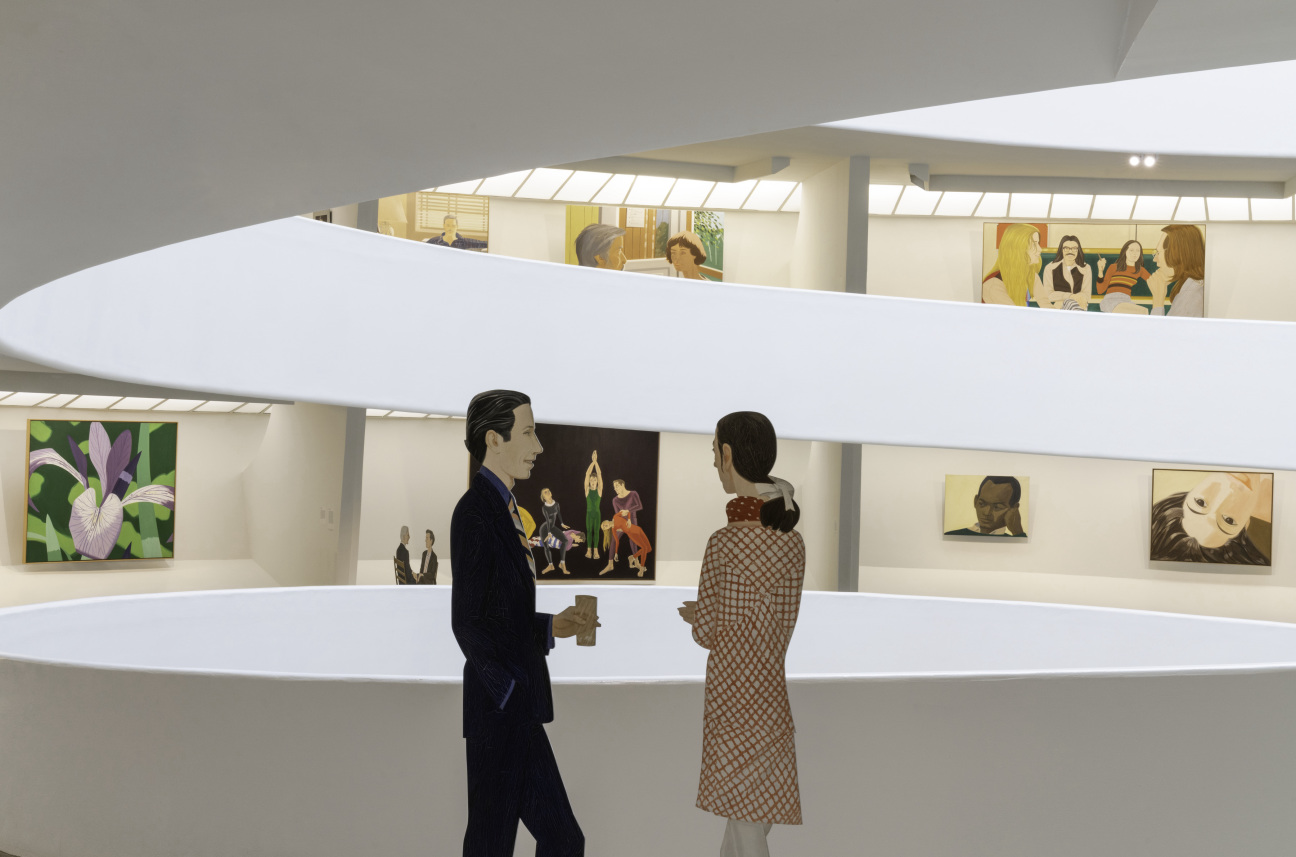 Dense hues color the posers's bohemian attires, monochromatic backgrounds, and architectural expressions. In Yvonne, 1965, the pioneering artist Yvonne Jacquette dons a fuzzy head-covering; her eyes radiate a fall time somberness while they remain fixated to the space just a few inches away from our gaze. Katz's lifelong muse, his wife Ada, appears in over a dozen works throughout the show, including a 1957 work Ada in Black Sweater, in which the artist painted a young Ada in a black top that matches her dark hair and another piece two years later that showed her on a beach with dance critic Edwin Denby. In the 1991 work, Ada Ada, he illustrated her—then entering her middle ages—in double in front a teal background.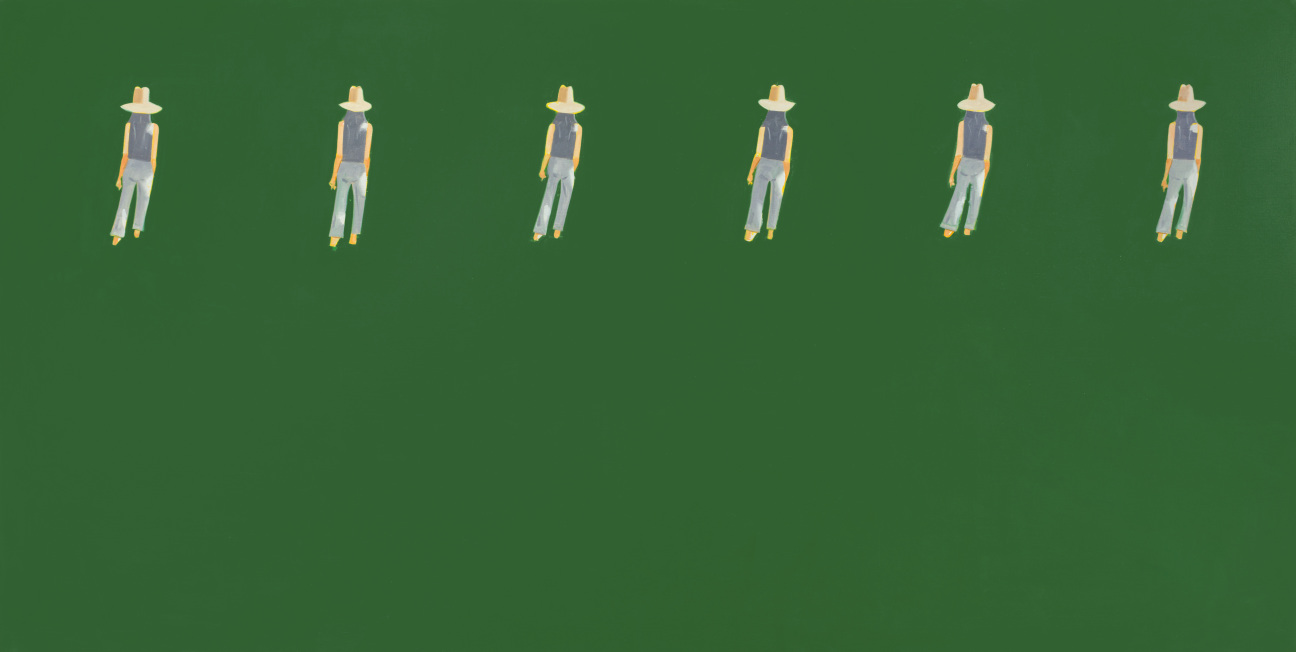 Time is both a collaborator and a challenge for Katz, whose loyalty to paint his subjects throughout the decades gives his practice a chronicler aspect. "The earth turns every day and we move, and I try to make a portrait in the immediate present," he offers. As changing times have yielded new ways to engage with faces over time—photography, television, computers, social media, and even AI—Katz's visages have refused compromising the human element, the flesh that shields the lingering emotion, right before, during, and a little after his poser has sat for him.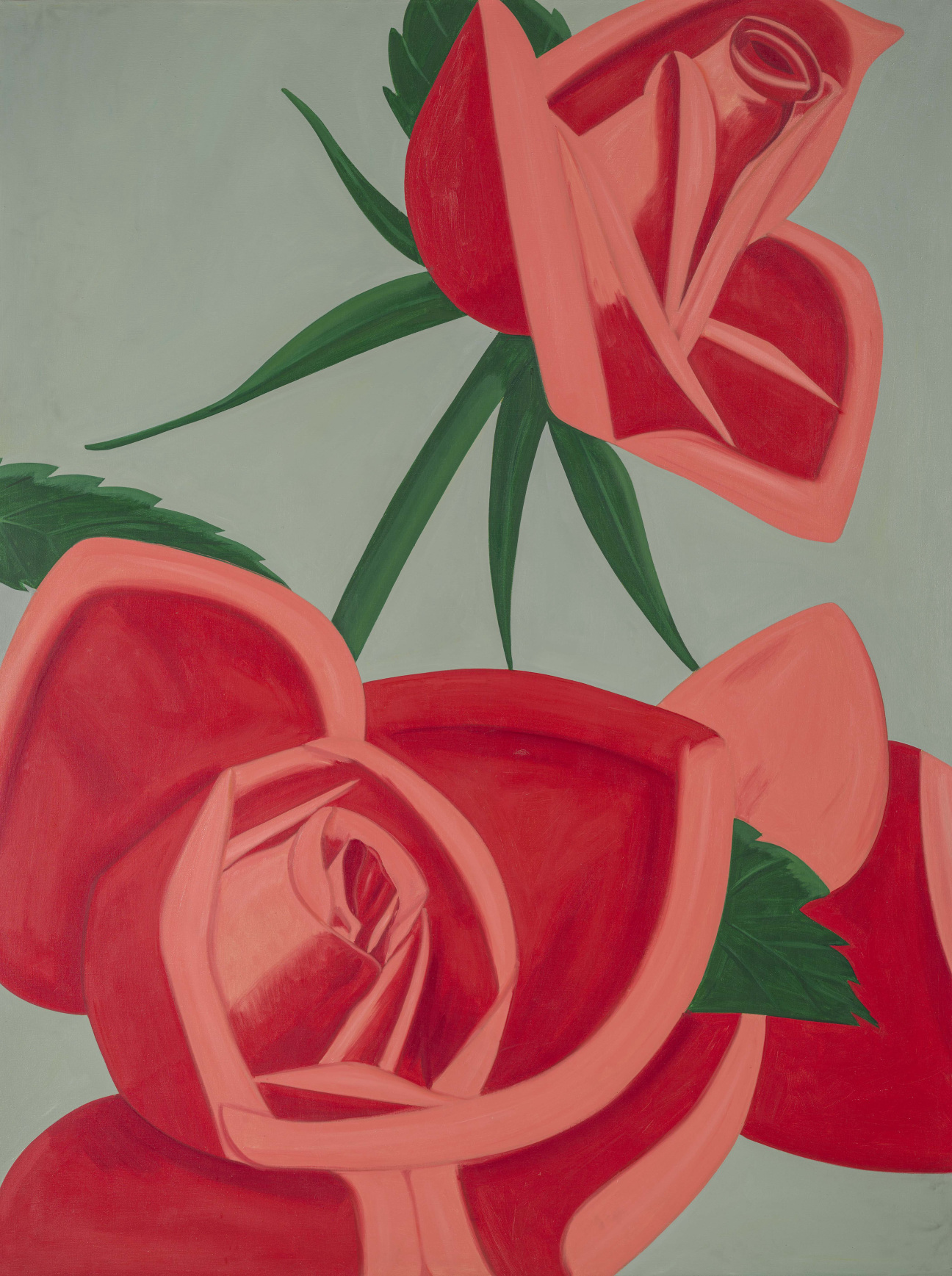 Living between Manhattan and Maine lets natural vistas penetrate his imagination as much as the New York-born artist turns to geometry of urban landscapes for inspiration. He considers nature with its artistic mastery as "an excuse to paint with no drawing," while the country and the city both prompt him to reach to his palette because "the places renew each other."
Occupying the entirety of his city's iconic institution allows Katz see his own art—from his early straphanger drawings to this year's ocean and flower paintings—with fresh eyes. "As a piece of architecture, the Guggenheim is fantastic, but it poses difficulties for paintings because of the great area it covers and the restricted amount of viewing space for each painting," he explains. "Chronologically the exhibition works extremely fluid: 'This is Your Life!'"
"Alex Katz: Gathering" is on view October 21, 2022 to February 20, 2023 at Solomon R. Guggenheim Museum at 1071 5th Ave, New York, NY 10128.