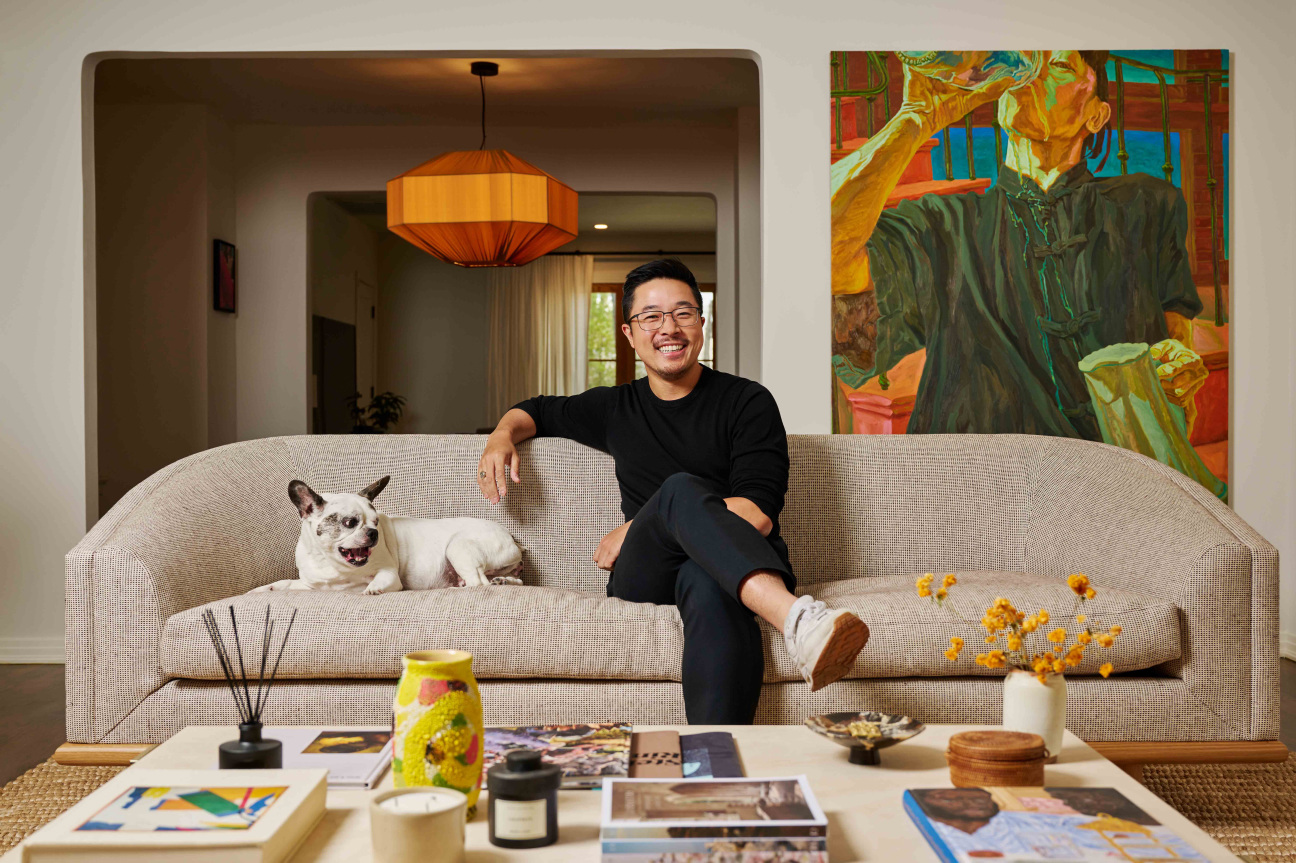 This profile is part of CULTURED's 2023 Young Collectors issue!
David Liu and his partner, Michael Fountas, made their first acquisition at the Dallas Art Fair in 2017. Now, the co-founder of the fashion brand Leatherology is the chairman of the Dallas Art Fair Foundation, the governing body that determines what works from the fair and beyond will join the Dallas Museum of Art's permanent collection. Liu's entry into the art world reflects the native Texan's passion for the subject, but it is also a poignant indicator of non-inclusivity in the industry.
"I didn't know if collecting was something that I was allowed to partake in for a lot of my life," says Liu. "In art, there is this artificial barrier to entry. I didn't come from a collecting background, so there's always been this feeling that it wasn't meant for me." In his Dallas home, the collector is surrounded by the happy ending to this story: an intimate Ludovic Nkoth work, a Doron Langberg, a large Oscar yi Hou. Liu's origin story highlights one of his hometown's strengths—its welcoming attitude toward beginners. Liu has become an embodiment of this munificence and a leader for others.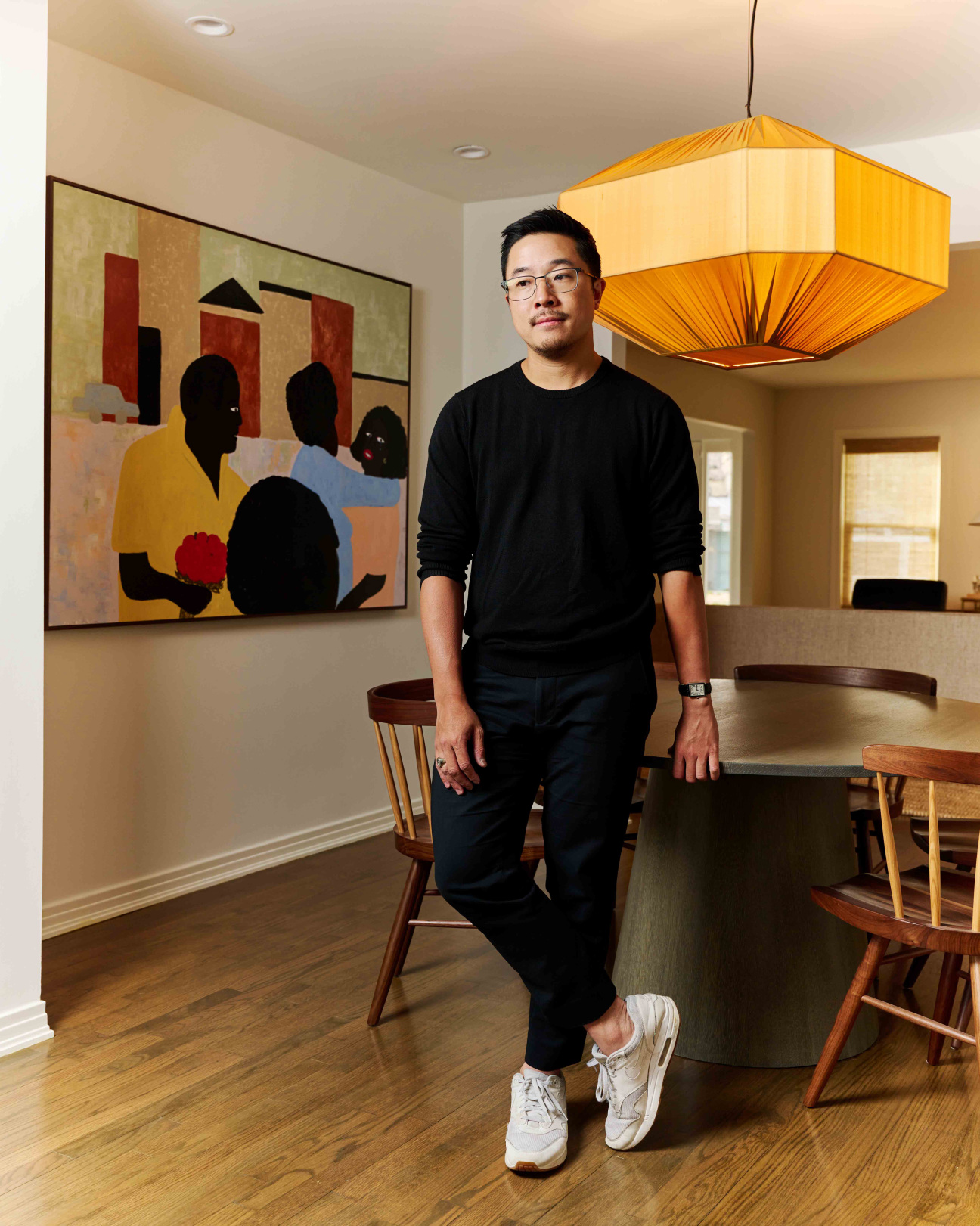 It's a role that took time to grow into, Liu reminds me. "For a period of time as a collector, you feel like you're collecting by what you hear. That's a really dangerous place to be because there's just so much happening. I was overwhelmed by information—especially on social media," he says. "Coming from tech, I think what I see online is the most important thing in the world, but it's really the algorithm feeding me things. It's very easy to stay in the echo chamber."
Over time, he learned to stop mindlessly scrolling and instead fall into the rabbit holes that captivated his intellectual curiosities. Now, Liu gravitates toward the kind of beauty that is produced through meticulous skill and humble materials. As a result, he finds himself buying works on paper as often as he does paintings. "I love how a work on paper almost feels more textural," explains Liu. "There's a temporal feeling to a drawing. You can almost sense the artist working on it." He also has an affinity for smaller works—ones that he can hang and rehang in different groupings, teasing out new dialogues with each new arrangement: "Every time we rehang, we discover new threads that connect our works."
Want to meet more young collectors? Read our profiles of Reilly Opelka, Hannah Bronfman, and Seth Stolbun.