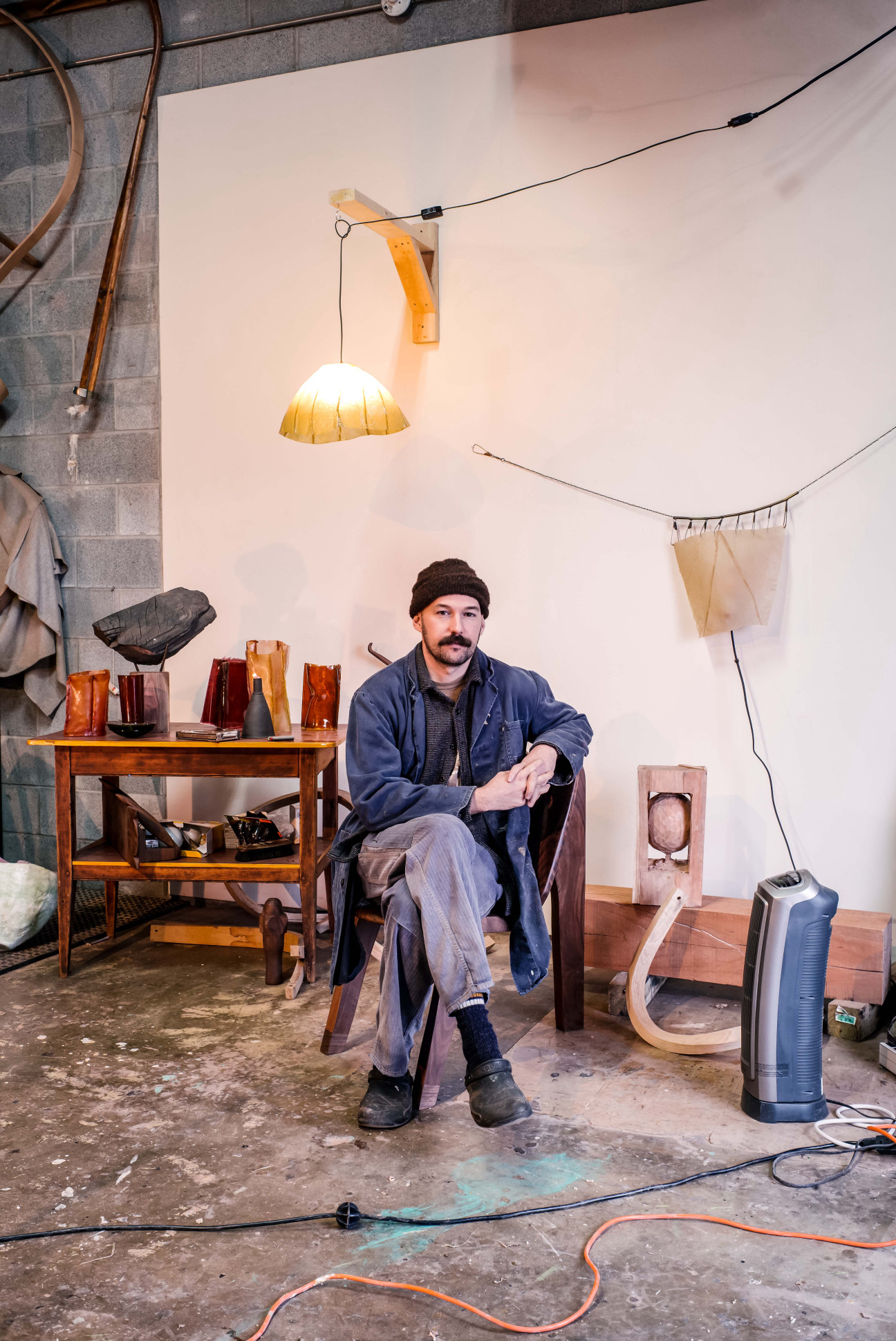 My friend Alix takes wabi-sabi classes at the YMCA uptown. Alix is the kind of clear-eyed woman who knows how to cultivate beauty. Like attracts like, a lesson that I remember in her kitchen. It is technically a plain Ikea number, but thanks to a miss-match of hand-carved, sculptural cabinet pulls by the artist Moch Hahn, it is unrecognizable as such. Hahn, like Alix, is a lover and caretaker of idiosyncrasy.
I first met Hahn in 2017, when the self-taught artist was making sculptures in Brooklyn and moonlighting as a curator at Maw, an artist-run project space on the Lower East Side. When time ran out on Maw, he hit the road in search of compelling antiques to use for his sculptures or sell for cash. Out there, tripping across the endless country, Hahn decided to extend his New York intermission, moving to Nashville to sharpen his carpentry skills where the raw materials were cheaper. With few obligations and a pandemic lockdown to boot, he quickly built out a studio—a metal shell on a muddy stretch of road littered with pick-up trucks. Once everything was tidy, Hahn began dragging in problems. Sometimes it was a commission for an object he'd never made before. Other times, it was a curious fragment from an estate sale. Over time, this autodidactic practice mutated into an aesthetic language composed of gestures that heal and memorialize the accidental. The difficult process of hand-bending hard woods leaked over from his sculptural practice. Time asserted itself as the most essential tool on his bench.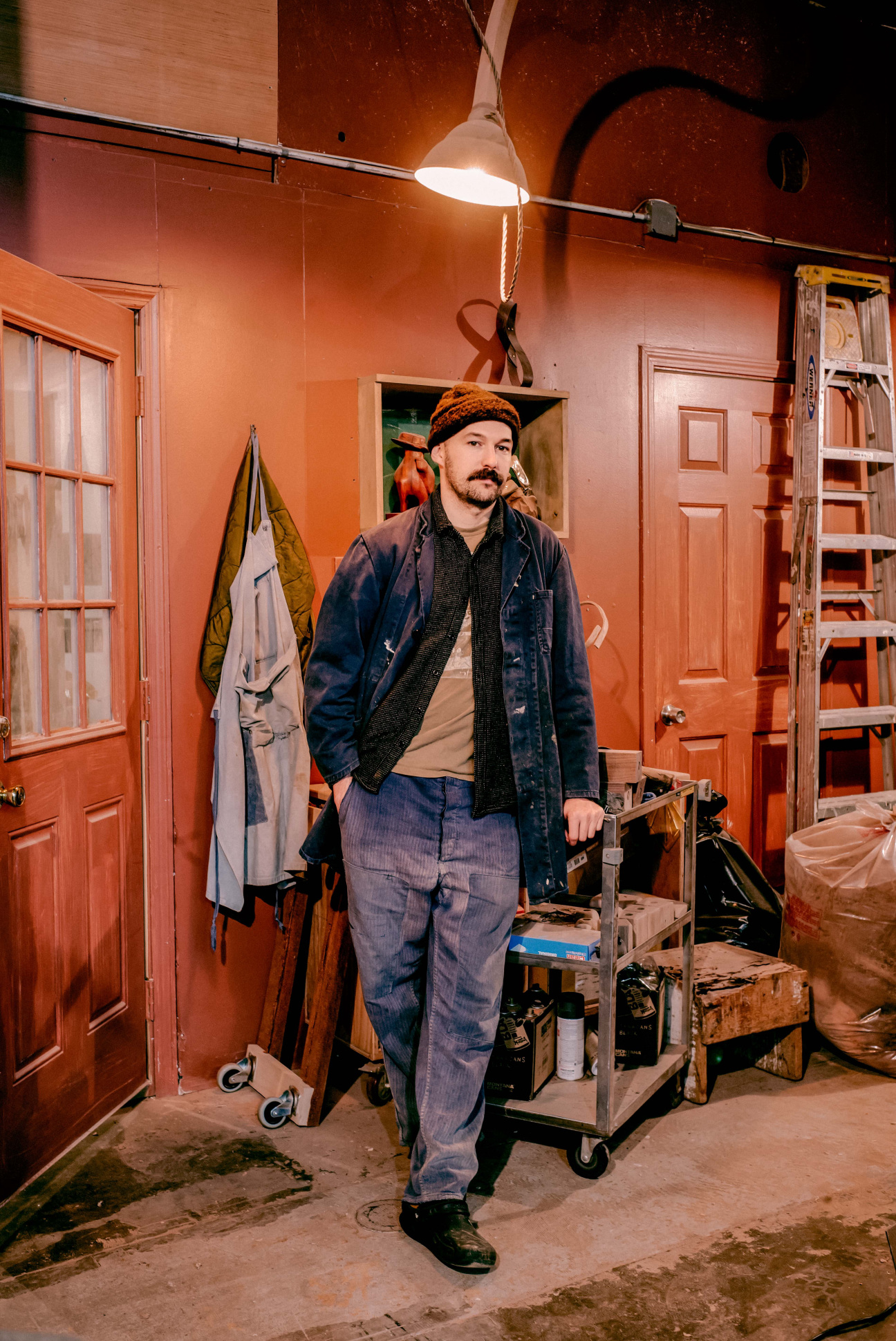 Hahn's work echoes with notes of things already trending: Green River Project LLC's living material palette, Gaetano Pesce's gloopy shapes, Alma Allen's essentialism. What makes his contribution to the design landscape unique is not a material gag or a formal signature, but an approach. The artist meets materials where they are, welcoming mistakes into the process and interfering only when necessary. It's minimalism without closing the door on the Baroque.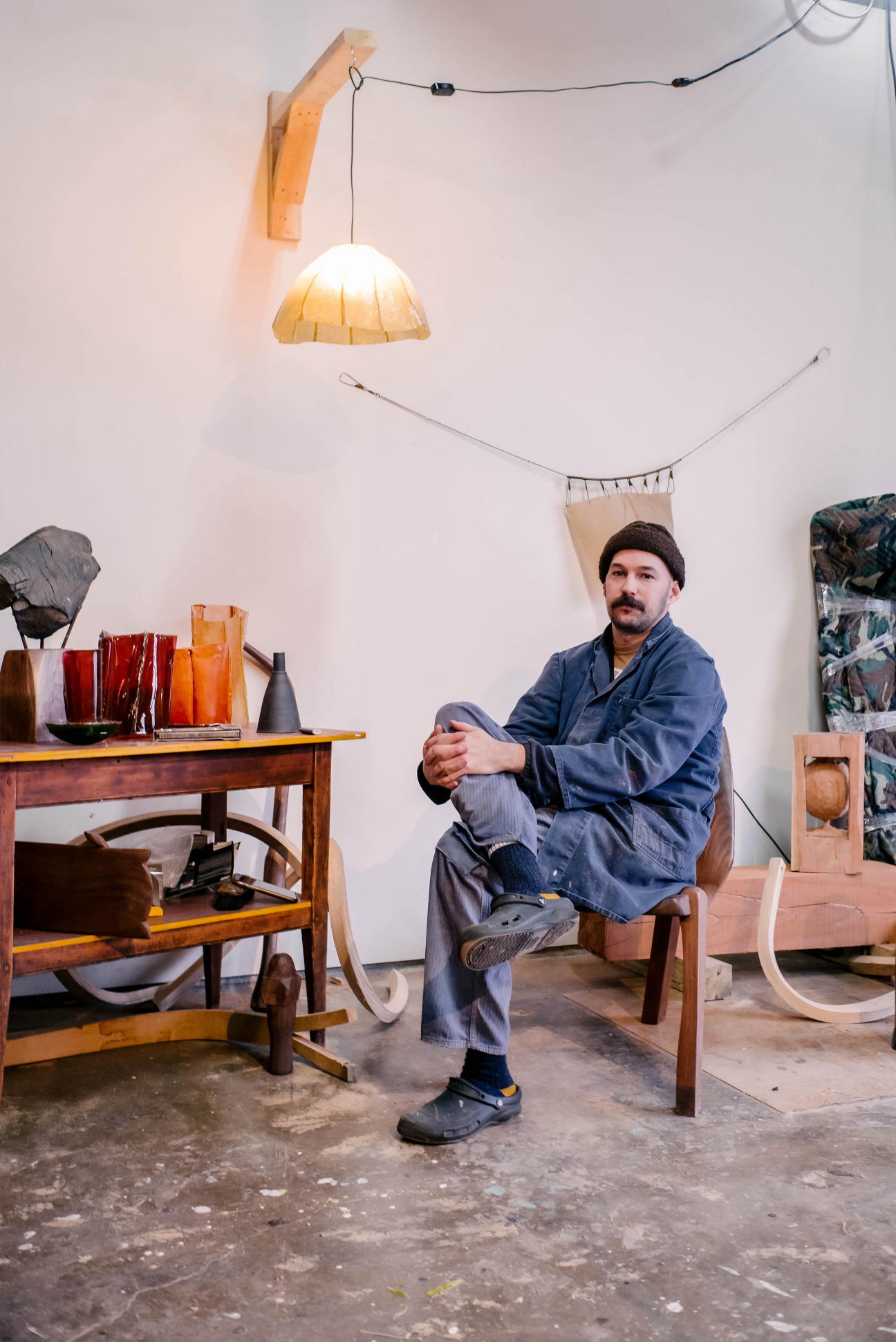 By the time Hahn had developed his first signature products—totem-like candelabras, three-legged stools, bent oak sconces—he was already selling out of them on Instagram, where he'd built up a following with his robust catalog of antiques. Then came local pop-ups, where he made the acquaintance of clients like the country singer Chris Stapleton. Increasing demand for Hahn's designs made it necessary for the artist to distinguish his expanding furniture line from his sculptural practice. He landed on the name Cadis, inspired by the fly commonly used in fishing. Out on the water, caddisflies are tied to the line in order to attract the hunted to the hook. Beauty has its utilities.