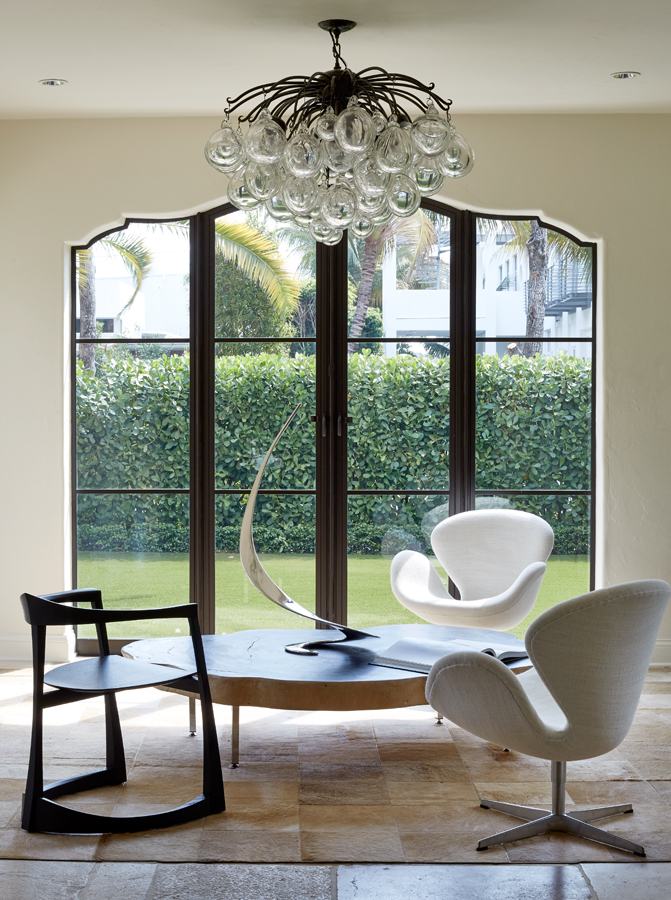 When Michael Dawkins says, "I'm not into gratuitous detailing," it's an understatement. Like the interiors he designs, his elegant furniture is seriously pared down to the essentials. Serving as a side table, a thick chunk of clear acrylic hovers over an angular nickel frame; an armchair's upholstery is so formfitting it might be shrink-wrapped.
In the context of his soothing signature palette of whites and grays accented with black, an infusion of color would seem like overkill, while his use of pattern is strategic. It's structural when a table base resolves itself into a Greek meander motif, and integrated when rows of tailored seams on a tight slipcover give a chair back more stature.
Dawkins, who has lived in New York for most of his life, studied industrial design and architecture in Detroit, his hometown. His first apartment there, in Lafayette Park, was conceived by Mies van der Rohe, and its classic proportions left a lasting impression. "It was so well thought through," remembers Dawkins. "It was satisfying to inhale that type of architectural austerity, and it set me on a minimalist path. For a long time I was drawn to stark spaces and severe lines, but as I began to travel and absorb other cultures my aesthetic broadened into something more nuanced and layered."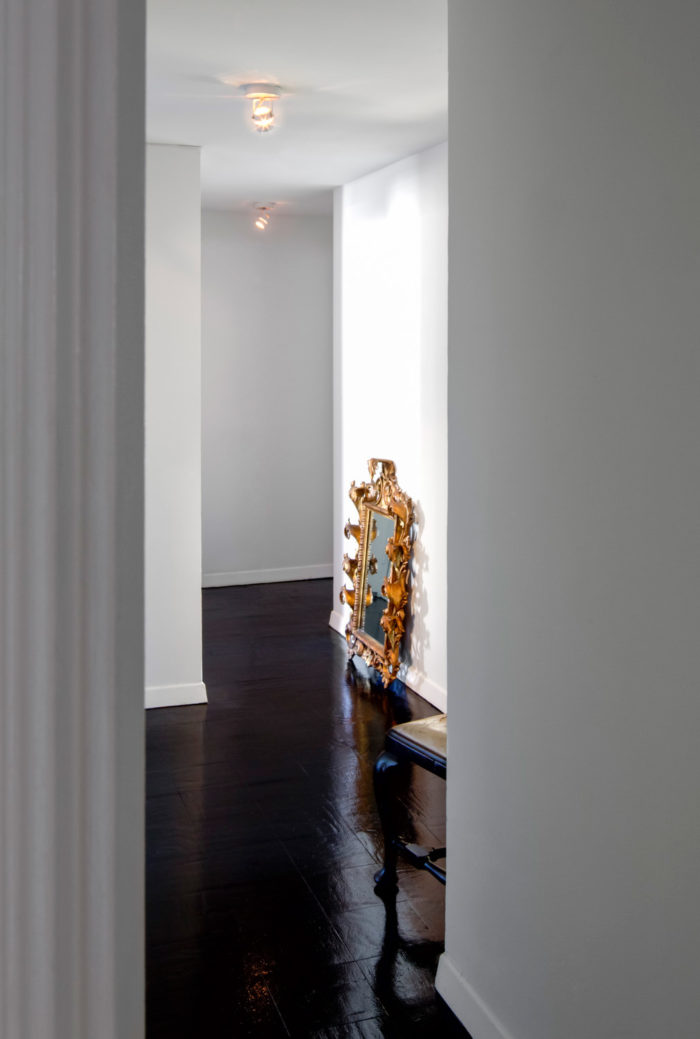 As a child, decor was a first love. As he grew older, building furniture came naturally, as did refurbishing and refinishing armchairs. By the early 1980s he had amassed a handful of interior design clients, and then a series of circumstances led to a "significant diversion" into the world of jewelry design. At the age of 22 he opened a store in Los Angeles where his sculptural necklaces and statement earrings captured the zeitgeist of the "wearable art" movement associated with designers like Robert Lee Morris. At the same time, his interiors were influenced by people including Joe D'Urso, who ranks as a collagist for the uncontrived living spaces he creates that bring together art and design from a diverse range of provenances and styles. These days, a typical Dawkins living room may mix furnishings from the mid 20th century with 18th-century French Rococo and 19th-century English country, balanced with a portrait taken by Herb Ritts, a wooden sculpture by Louise Nevelson and a mammoth whale bone.
Dawkins keeps apartments in Miami and Manhattan, where he curates vast showrooms that display his carpets, furniture and lighting alongside vintage pieces and antiques he acquires from European auction houses. He also owns a Georgian house in Upstate New York that's surrounded by 100 acres of rolling hills. "The built environment is obviously important to me, but nature is much more so," he says. "It brings me to a state of peace where I don't overthink things, where the need for embellishment just drops away." ­­­