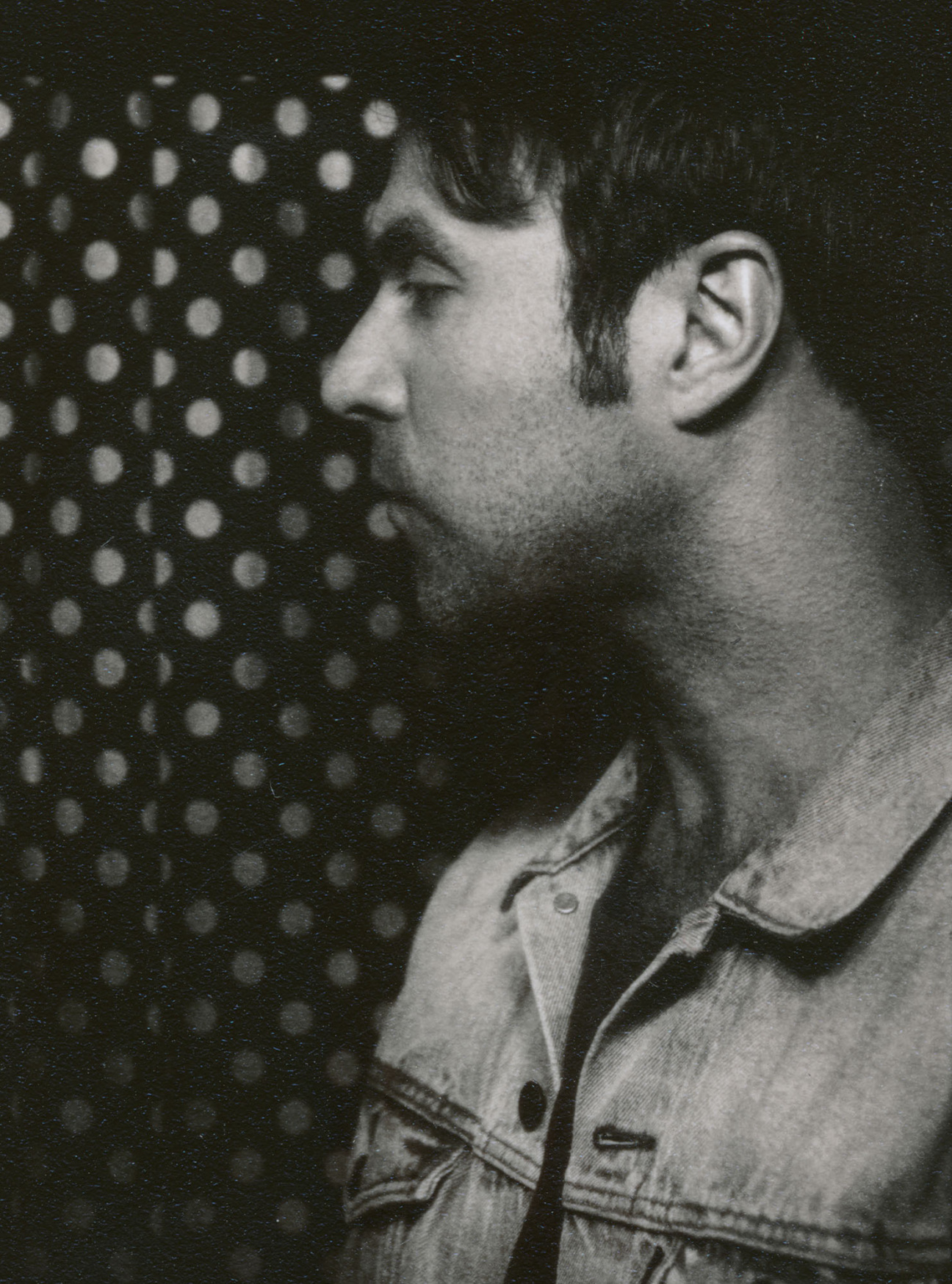 Last Friday, after three days in California's Death Valley, Neil Krug left the sand dunes and hit the road to head home. The photographer—who is most well known for his dreamy, saturated snapshots of musicians like Weyes Blood, A$AP Rocky, and Lana Del Rey—had just finished a campaign shoot in the desert and was finally going back to Los Angeles for some well-deserved rest when he phoned in for this interview.
The artist, now 39, didn't get his start in the industry until his early 20s, when he was still living in Lawrence, Kansas, and dreaming of a life beyond his small hometown. After experimenting with camcorders and short films in his teen years, the self-taught artist transitioned into stills. "One day I made something—I don't even remember what it was—but it felt like, Oh, this is something I haven't quite seen before," he recalls. "I just ran with it. I don't know if you want to call it a muse or spirit or whatever, but something set things in motion."
His first official release was the Pulp Art Book, a hazy, modern twist on B-movie tropes that sent his phone ringing with commission requests. Funnily enough, they all came from musicians. "California started calling, and it was like one person after another. I was still in Kansas, and I think because the book looked and felt the way it did, people just assumed that I was a California born and bred person," says Krug.
Mick Jagger made that very mistake. In 2010, Krug's representative, Wendy, informed him that the singer had reached out and that the competition for an upcoming project in LA was down to him and one other artist. Unfortunately, he would be needed on set the next day, and arranging travel for Krug from the Midwest was an unnecessary hassle for the team. Krug's opposition was given the job instead. "Wendy did say to me, 'If you want to play with the big boys, you have to be out here full time,'" the artist remembers. "I picked up in, like, a month and moved."
His Los Angeles home is now littered with art books, and though he admits to having a few esoteric photography selects, the majority feature painting and design. It reflects Krug's unique approach to his work, which he, ironically, tries to avoid looking too photographic. "I remember thinking it would be nice for the work to feel very illustrative and very disconnected from strict photography, to give it a different vibe," he recalls of his early days. "I'm still chasing that. What has been seen is a work in progress. Sometimes I get it right, and sometimes I don't, but I just enjoy the process."
Krug's partnership with Del Rey is one of his most prolific—a decade-spanning body of experimental album covers and photo shoots that began after a friend gifted the songstress his monograph. "I never set out to be someone that was working in music," he laughs. "From an outside perspective, it might look like that's the only thing I ever think about, but one project turned into two, and then two turns into four, and then it's like a snowball that just starts rolling; it gets bigger and bigger and bigger."
The two collaborated most recently for the singer's album, Did You Know That There's a Tunnel Under Ocean Blvd, which releases today. The stills, which Krug describes as "dead simple," are a series of close-ups featuring Del Rey wearing a cardigan and bows in her hair, looking just past the camera lens. The shoot came together quickly after an hour-long phone conversation between the two, with Krug camped out at the airport. "What we've been doing over this last year, in a way, reminds me of some of the early work when there was that explosion of energy," he explains. There's something dangerous and kind of mysterious about it. I feel like the wind is behind us in a good way."
Krug admits he used to be frustrated by they way his work in music was coming to define his career, though he now "feels honored" to be included. He recalls his childhood as a "punky little art brat kid" who was obsessed with Radiohead, Aphex Twin, and anything Warp Records. "I feel like I'm doing my job when I make something that my 17-year-old self would have been excited to see," he explains. "That's a really beautiful time, when you're that age, and you're just so obsessed with what's going on."
Still, the future promises change. Film work is on the table, as is a return to monographs. Currently, Krug is wrapping up work on a pair of books started in 2016 and 2018 respectively. Caught up in commissions, finding time to complete a solo project has been a challenge. Turning down exciting opportunities for collaboration is even harder. But, "it's time for it to come out." Reconciling the imagery he's produced over a number of years with a cohesive vision of his practice is the next hurdle to overcome. "You start work one year, and then the way you felt when you made it is gone. That person doesn't exist anymore. Does the work still feel right?" explains Krug. "That can be tricky."
Still in the thick of it all—his works in progress, the commissions, his increasingly ubiquitous partnership with Del Rey—the photographer is waiting for more time to pass before making any "bold comments" about his evolution, but he's imagined what it might be like to reach that point. "The thing that I think about more and more as I get older is, What's going to be worth remembering?" says Krug. "Whether I put a film or a book out, the only thing that matters is: is it good or not?"