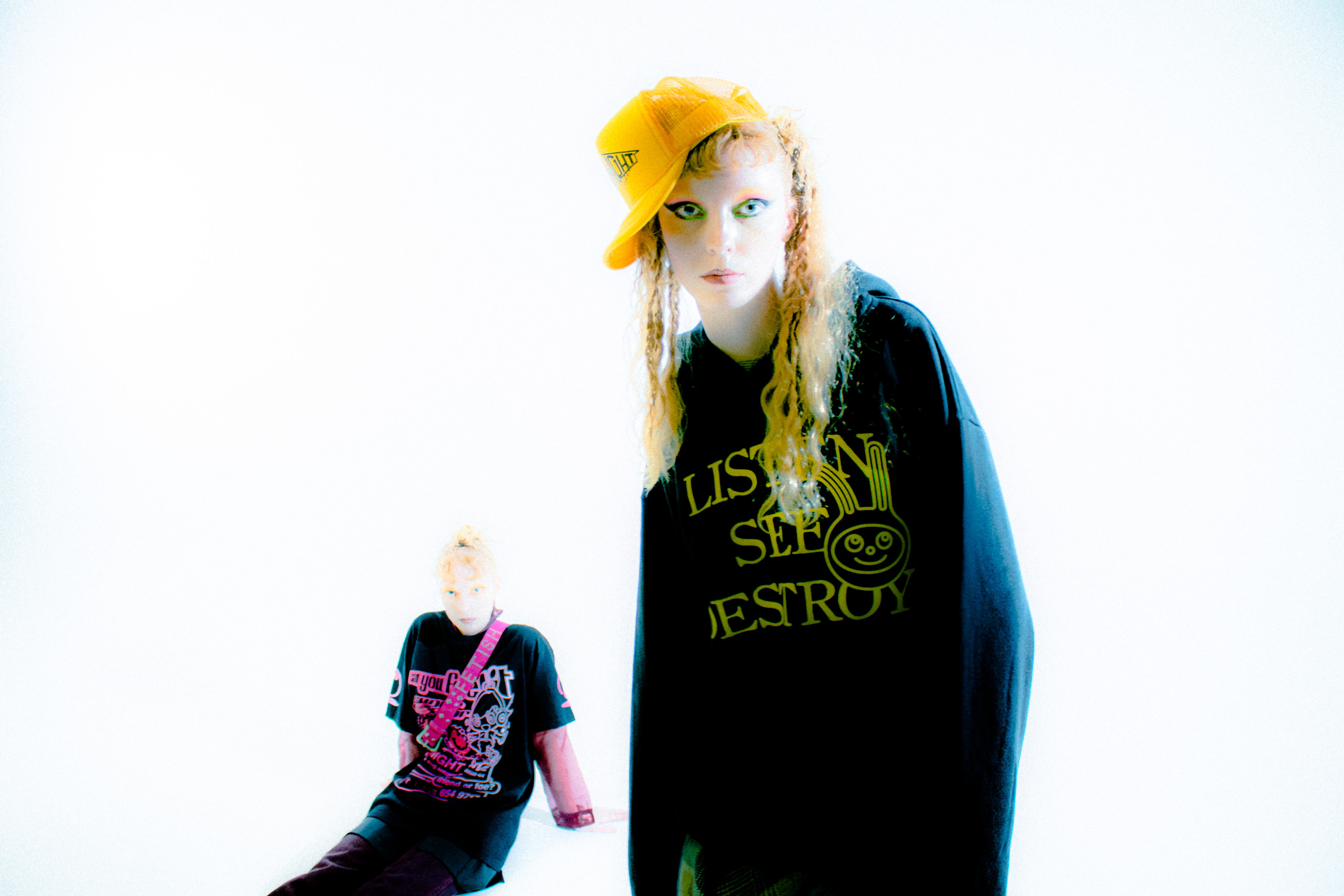 Last night, in a warehouse in Los Angeles's hip, industrial Arts District, streetwear brand Midnight Rave hosted an apt rave at midnight in honor of the launch of their Fall/Winter 2021 collection. Founded in 2016 by rap superstar A$AP Rocky and brought to life by Midnight Studios founder Shane Gonzales, Midnight Rave combines Rock n' Roll and LA street style in garments whose look Gonzales deems the "anti-aesthetic."
The Fall/Winter 2021 collection was available for purchase at a pop-up in LA's Arts District on October 5 and 6. Each purchase was accompanied by a ticket to the rave—the only method of entry into the event. Starting at 11pm, performers took the stage—pairing an eclectic mix of music genres with streaming strobe lights. The event featured a range of musicians, including the experimental electronic artist Yves Tumor, international club deejay A-Trak and the multi-hyphenate producer, model and DJ Kitty Ca$h.
The warehouse space perfectly accompanied the event in-store, which housed a DJ booth, open bar and cannabis vendor inside while an outdoor patio space with vines and string lights served as an aural escape to grab a slice of gourmet pizza and take a smoke break.
The crowd assembled was a mix of 20-something Angelenos, dressed in punk rock-inspired streetwear. They fluctuated between dancing to electronica and gathering near the bar to discuss their fashion inspirations, efforts to break into the music industry and the best place in LA to hear house music.
Midnight Rave's midnight rave was the ideal way to mark the launch of its new collection. Gathering a crowd of hype beasts to head bob to electronic beats deep into the night perfectly encapsulated the spirit of rave culture Gonzales draws inspiration from. Be sure to check out Midnight Rave's Fall/Winter 2021 collection, which goes live on their website today.
Craving more culture? Sign up to receive the Cultured newsletter, a biweekly guide to what's new and what's next in art, architecture, design and more.