Plants, in all their forms and at all their life stages, are protagonists in Jumana Manna's "Break, Take, Erase, Tally." The visual artist and filmmaker's mid-career retrospective, on view at MoMA PS1, surveys and probes the contradictions and confrontations present in the collecting, preserving, and categorizing of plants and the land that feeds them.
The Palestinian artist, currently based in Berlin, draws on the geopolitical landscapes of Syria, Lebanon, Palestine, and Norway in the two films that frame the exhibition. Wild Relatives, 2018, navigates the relationship between a gene bank that relocated from Aleppo to Lebanon during the Syrian civil war and a remote Arctic center which safeguards duplicates of seeds from around the world. Foragers, her most recent film, brings viewers into a more intimate ritual, the Palestinian practice of picking the wild herbs 'akkoub and za'atar, and its encounter with Israel's legal system. The Israeli Nature and Parks Authority classified za'atar and 'akkoub as "endangered" in 1977 and 2005 respectively, effectively banning their collection.
At the exhibition's core are a group of new and existing sculptures. Most prominent is the Cache series, which takes its inspiration from khabyas, grain storage vessels from the Levant. Manna doubly unearths these structures—from the basements where they were traditionally hidden from the light, and from their obsolescence as preservation techniques evolved towards refrigeration. These sculptures interact with the visual language of industrialization through the cold and sterile plinth structures on which they sit. This dialogue is intercepted, or punctuated, by the presence of Manna's Old Bread International sculptures, grounding the rooms in a more everyday cycle of life and decay.
This summer "Break, Take, Erase, Tally" will travel to the Wexner Center for the Arts in Columbus, Ohio. To mark its last month at MoMA PS1, Jumana Manna called up Ruba Katrib, the show's curator, to chat about the politics of plants, unspoken social contracts, and the everyday absurdity of living under occupation.
CULTURED: How did you two find out about each other?
RUBA KATRIB: It was through a mutual friend. I was hearing that Jumana was a promising artist in art school in Norway, and we started a dialogue. It must have been in 2007 or 2008.
JUMANA MANNA: But we first worked together in 2014 on the SculptureCenter show "Menace of Origins," one of my first international solo shows.
KATRIB: That was a really exciting moment for me and Jumana to embark on an experiment together. Most of the sculptures were made on site, so it was a very materially-oriented process and site-specific response.
MANNA: I think that was the first time I started thinking more seriously about archaeology as a tool of power, and how it often gets used or misused for asserting national narratives that are there to claim land or territory.
CULTURED: In "Break, Take, Erase, Tally," geopolitical, scientific, legal, temporal and visual realms are mingling and cross-pollinating. Ruba, how does it tie into the broader goals you have for MoMA PS1?
KATRIB: If you go through the shows at PS1, the politics of plants and seeds are emergent—from a show like Frieda Toranzo Jaeger's, that's looking at queer Indigenous futurities, to the work we've been doing with jackie sumell, such as "Growing Abolition" and "Freedom to Grow." They are thinking about how plants can symbolize freedom and resist many of the boundaries and borders that have been created, but can also be caught up in geopolitical issues.
As a curator, I really focus on how we can represent what is marginalized and allow space for it to come into the public space of an institution... Something familiar, like plants, can be a way to talk about complexities that would otherwise be harder to approach.
CULTURED: Speaking of plants, Jumana, I'm really interested in the research process behind Foragers.
MANNA: The film began with me writing scenes from my parents' and extended family members' obsession with food and foraging. I had already spent a few years researching the contradictory results of plant preservation practices and the colonial dynamics of plant histories across different territories for Wild Relatives. This made it easier for me to return to Palestine and write a more intuitive film about an issue that I know intimately. Wild Relatives looks at the top-down relationship of "science" to farmers, and the massive ecological imbalance that results from it. Foragers explores how the law delegitimizes the relation of a people to their land by pronouncing them a threat that must be policed and punished.
The gap I had to fill for myself was around the legal history and present procedures. This is where the research of Rabea Eghbariah, the friend and legal scholar I co-scripted the court hearings with, was important. So learning more about the history of these nature protection laws, and how they fit into the establishment of an Israeli nationalized landscape that has made all kinds of ecological "misjudgements" as part of its systemic encroachment on Palestinian land, helped me write the bits that deal with the encounter between the law and the state apparatus.
CULTURED: The film blends the intimate and the political, documentary and fiction, thriller and character study. It's also quite funny at times. How did you land on the film's tone, and what is the role of absurdity in the greater narrative of your work?
MANNA: The absurdity is there in reality. It's not something I created for the film. If anything, it's the everyday absurdity of living under occupation for 75 years. And this image that I started off with, of my elderly aunts going out picking wild herbs with their kitchen knives and being chased after by Israeli nature patrollers assisted by border patrol in and of itself was a very dark comedy. I was drawn to the topic and wanted to turn it into a film because of the symptomatic absurdity of that chase.
I hope it's not my only funny work. Laughter is an always available tool to deal with heavy issues and open up spaces for listening and processing, because nobody wants to be told how to be angry or bombarded with sad stories.
CULTURED: In the exhibit, you have Foragers, Wild Relatives, sculptures from the Cache, Old Bread International and Limb Pipe series, and two collages from the Cleaning Collages series. Ruba, how did you help put these works into dialogue in the installation space?
KATRIB: The process started with bringing the two films together in the show. We modified the galleries to be able to have these two black boxes, these cinema spaces that you can sit in and watch the films. But then, to get into that world or come out of that world, you pass through the space of the sculptures. We started with the Cache series and thought about how one grouping connects to Jumana's work and research with Wild Relatives and the other one is echoing with Foragers. Then the ceramic bread has this intimacy and scale shift that is important within the show and speaks to the ways Jumana is working through the micro to the macro. It is always a conversation starter. This idea that the bread is representative of this gesture of absolving guilt by not technically throwing it in the trash, or keeping a contract in order, yet is an offering that nobody wants, really...
MANNA: I like that you call it a contract because that is kind of what it is. It's an unspoken social contract to leave the bread outdoors with the idea that someone, most likely an animal, would take it or eat it. There's an element of time that's also present throughout the works. Time passing, things decaying but remaining potent.
I also liked what you said, Ruba, about the two presentations of the Cache series. There's the back room, where the khabyas (mini silos used for the storage of grains) get stored on this industrial storage system that's reminiscent of the seed banks we see in Wild Relatives. It's a kind of onion-like structure of storing the storage. And inside the storage is the story of another kind of storage, which is a seed—a capsule of energy and life and plant-human relations formed over centuries. The front room has more spectral shapes, the new iteration of the khabya series that's more creature-like and lively. The feeling of haunting is very present in Foragers, in terms of the destroyed villages where a lot of the foraging is happening and where foraging becomes a way of insisting on a continued presence despite the dispossession of Palestinians from these villages.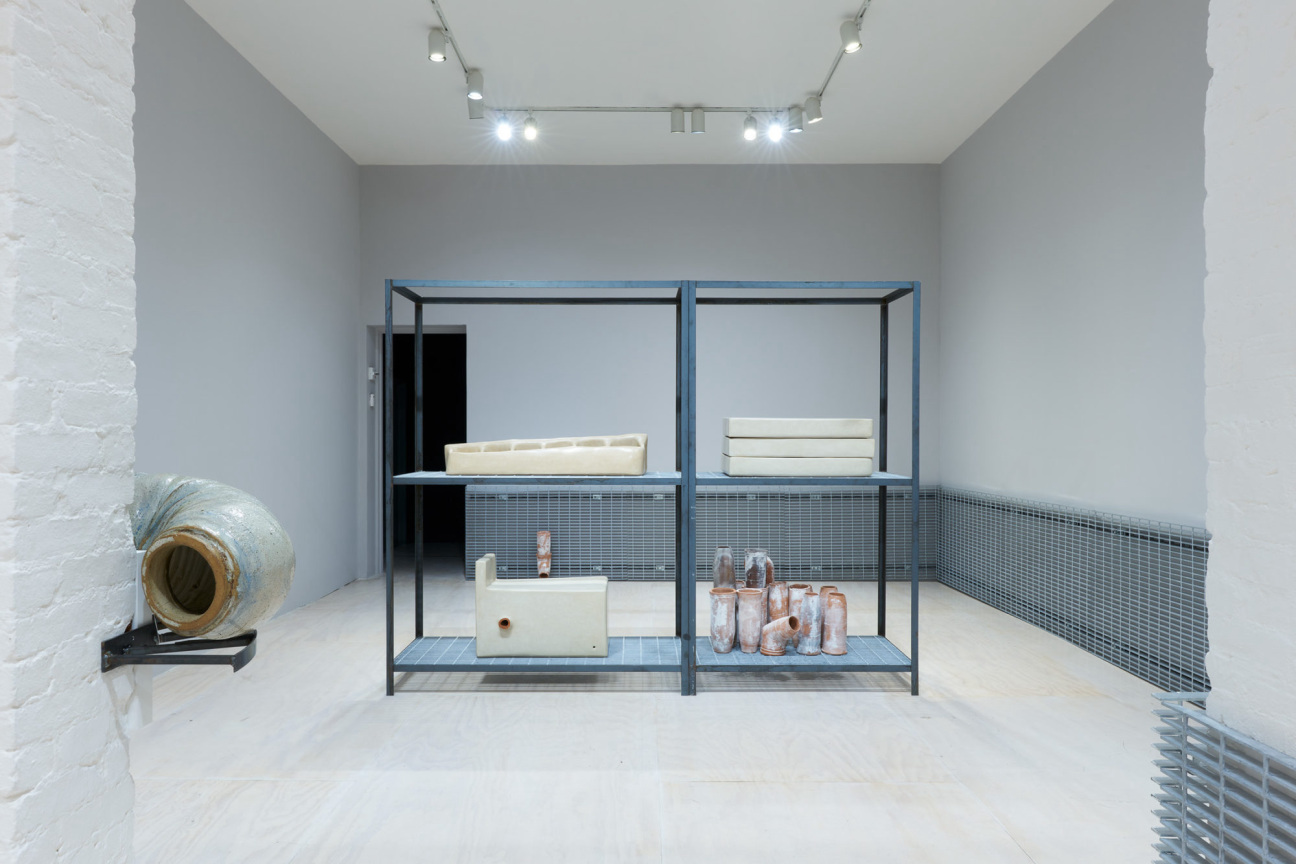 CULTURED: The show is digging at what you call "the paradoxical effects of preservation"—what is kept, what is thrown out, what is remembered, what is erased, what is considered endangered, what is seen as invasive... These are all relevant binaries for museums, which act as sorts of containers for artistic memory. Ruba, how do you relate these questions to your work?
KATRIB: So much of the impact of colonialism and imperialism is about disconnecting people from their histories, from their families. There are a lot of artists working to recover and rebuild those lines that are being lost. When you go to a historic museum, you see the way narratives have been constructed. But working as I do in primarily very contemporary institutions that are also non-collecting, it's really about putting forward these stories to build the future we want.
MANNA: But I think there's also something to be said about the contradiction of working within museums on those issues. Museums and their histories are always in proximity to power. Working as an artist is also having to admit to working within that site of contradictions.
KATRIB: A museum can really absorb everything. As long as you know that, you can mess with it.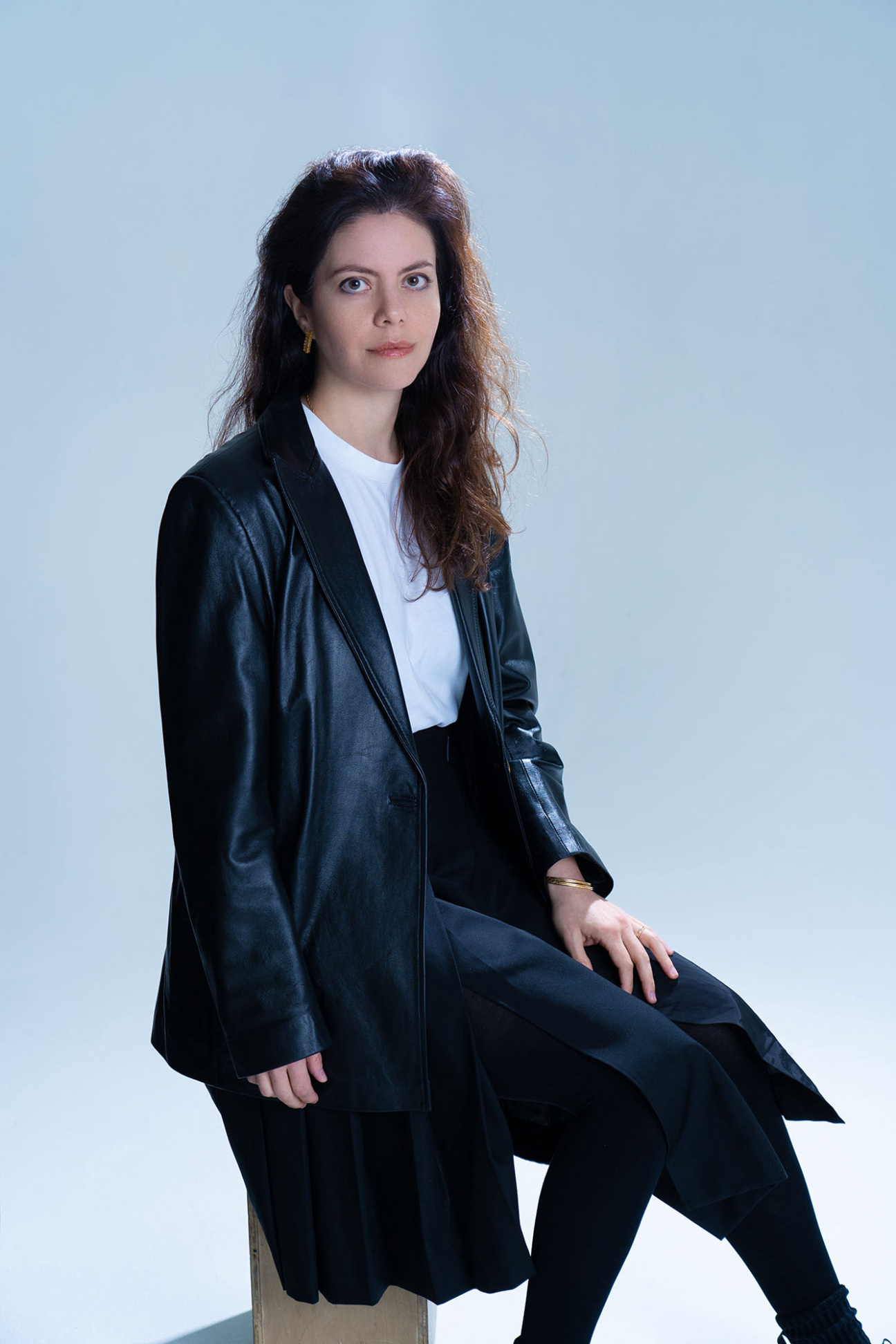 CULTURED: What are you each looking forward to this spring?
KATRIB: I'm excited for our spring season at PS1! We're opening a show with Daniel Lind-Ramos, a sculptor from Puerto Rico who's really incredible. We're also doing a couple of projects with musicians who are experimenting with making art, like Chuquimamani-Condori (E Crampton Chuquimia) and Joshua Chuquimia and Standing on the Corner. And we're doing a two-part Indigenous and Migrant Justice symposium that's connecting issues from the Andes to New York.
CULTURED: And Jumana?

MANNA: The show is traveling to the Wexner Center in August!
KATRIB: That's also very exciting for me!
MANNA: And I'm working on a big public artwork in the center of Oslo, an 800m2 plaza stone collage made of granite collected and donated from all over Norway. Based on the principle of recirculation, the plaza will be an incomplete index of one facet of Norwegian material and architectural history through a patchwork of fragments. It will hopefully be done in about a year and a half!
"Break, Take, Erase, Tally" is on view through April 17, 2023 at MoMA PS1 in New York.