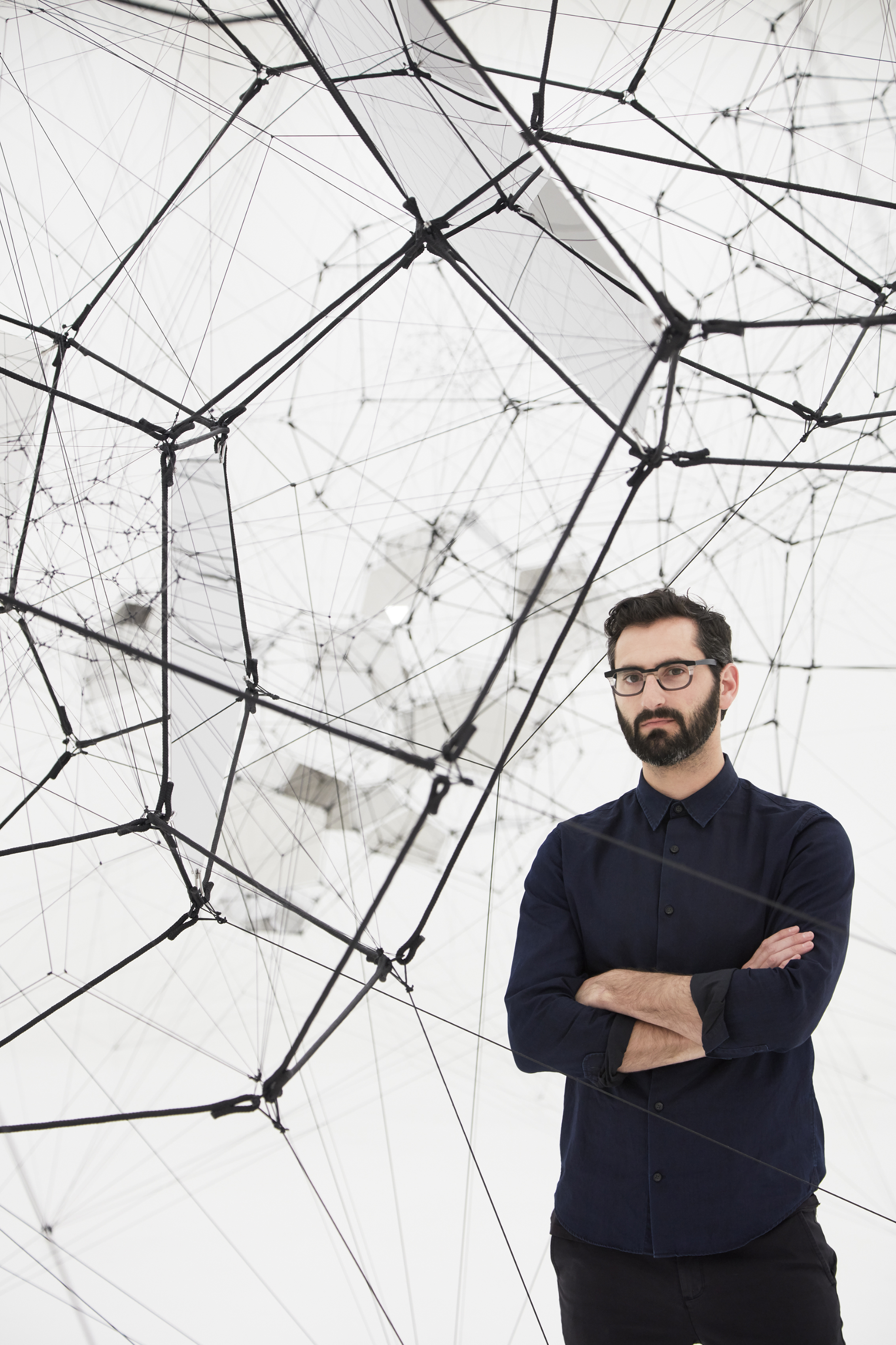 With institutions and galleries shaking up their ranks, the young curator has never been a more vital part of the equation. With a finger on the pulse and eyes on the future, the next generation is creating new and powerful connections. We spent the year looking out for innovators, disruptors and promising new faces. Here are the 10 curators we found pushing the field forward.
1. Joseph Becker: Associate Curator of Architecture and Design, SFMOMA
How does your architectural past come into your curatorial practice? My curatorial focus is on architecture and design, but my interest lies at the intersection of design with artistic and conceptual practice. I curate exhibitions that explore design's wide range within the context of a museum dedicated to modern and contemporary art. My history in architecture has given me agency to look at the role of exhibition design as a way to engage the audience with the inherently experiential ideas of these disciplines.
How would you describe the Bay Area design scene? What role does SFMOMA play within it? The Bay Area is full of enterprises that are hungry to create an impact. A lot of this is motivated by financial or viral success, but optimistically much of it stems from an underlying desire to see the world change for the betterment of all. There is a constant buzz of ambitious, problem-solving, cross-disciplinary collaboration and disruption of the status quo here. I think it is the museum's role to act as a space for ideas, fostering dialogues about the potential of design and architecture, from visionary and conceptual proposals to actionable progress.
What shows are you looking forward to this fall? I'm looking forward to the second edition of the Chicago Architecture Biennial, organized by Los Angeles-based firm Johnston Marklee, who is looking at contemporary architecture's oscillating relationships with the roles of history and memory. The biennial brings together an international cadre of emerging and established practices, and its growth is an indicator of rigorous experimentation and exploration within the architecture discourse.
2. Erin Christovale: Independent Curator and Founder of Black Radical Imagination
What do you consider your biggest accomplishment to date? Giving myself the authority to exist in this industry.
What's next for Black Radical Imagination? Black Radical Imagination is now in its fifth year and I'm immensely proud of the ongoing project that champions new media, video art and experimental narrative by artists within the African Diaspora. Over the years we've been able to feature the innovative work of Cauleen Smith, Jacolby Satterwhite, Terence Nance and Akosua Adoma Owusu. My co-curator, Amir George, and I have decided to slow things down this year and take some time to dream up new possibilities for the program. We'll have a few screenings trickled throughout 2017, but we're most excited about the program taking exhibition form for the first time this fall.
Who are five artists on your mind right now? Kameelah Janan Rasheed, Rafa Esparza, Gelare Khoshgozaran, Jamilah Sabur, Bruce and Norman Yonemoto.
How are preparations for Made in L.A. 2018? Preparations for Made in L.A. have been incredibly insightful. I've lived here for practically my entire life so it's such an honor to take on this biennial and feature some of the artists and communities that have critically shaped my thinking and curatorial practice. L.A. is in a moment of major transition, both culturally and infrastructurally, and I'm really thinking about how this can be reflected throughout the exhibition in ways that bring forth important dialogue.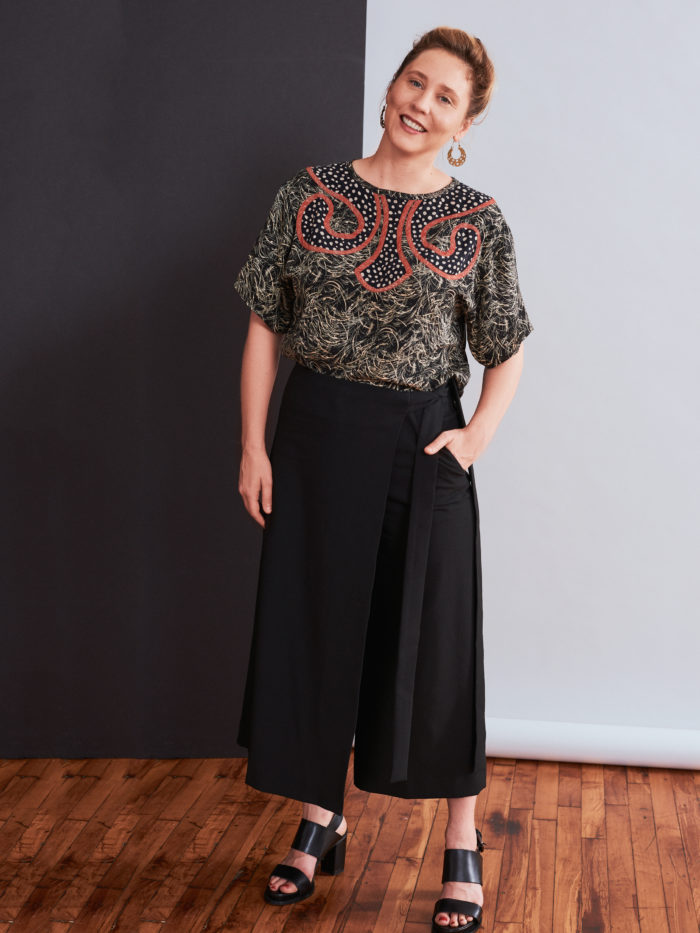 3. Clare Davies: Assistant Curator, Middle East, North Africa and Turkey, Met Breuer
What impact would you like to have on the Met's legendary collection? The museum is starting almost from scratch with regards to modern and contemporary work from the Middle East, which is both exciting and daunting. In making acquisitions, I feel a responsibility to reflect conversations and concerns original to the region, as well as the diversity and nuance of existing practices.
What do you think is the biggest misconception about contemporary art in the Middle East? Where do I start? Many people in the U.S. are still surprised to hear that there is contemporary art in the Middle East. This has as much to do with (American) institutional biases as anything else. Another is the assumption that a geopolitical site necessarily implies anything useful about an artist's practice. Curators and critics who insist on framing contemporary art as a foil for media discourse around war, gender and religion, aren't doing anyone any favors. I stop listening as soon as I hear the words: "contemporary Islamic art," "East meets West" or "cosmopolitan."
Who are five artists on your mind right now? Siah Armajani, Arthur Jafa, Saloua Raouda Choucair, Dineo Seshee Bopape and artist duo Basel Abbas and Ruanne Abou-Rahme.
What are you working toward? Museums and art history departments in the U.S. should be asking difficult questions of themselves, today, more than ever. This means offering space for practices and debates that still remain largely illegible at an institutional level. There are signs that this is happening: the establishment of my position and the re-imagining of the department Modern and Contemporary Art at The Met, included. It can be an uncomfortable process, and rarely offers a quick fix, but this is the bigger picture that I support.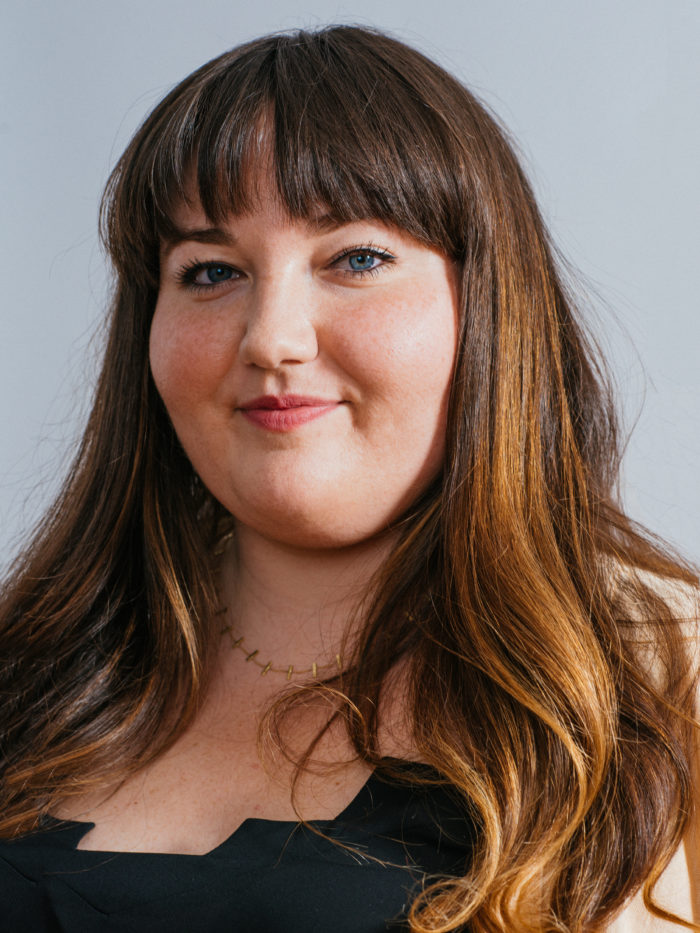 4. Jocelyn Miller: Curatorial Associate and Editorial Manager, MoMA PS1
You seem to concentrate on people of your generation, what do you advocate for as a curator? When I think about what's important to me when I go to a museum, it is that I feel something. I think all of the artists that I have worked with so far—and all of the artists I want to work with in the future—share this need to crystallize an instance of public intimacy, whether that is in the gallery or through a publication. Public intimacy is important to people our age, because we have all these things today that screen us from making authentic connections. I really like the idea of artists who are actively working against some of these technological mediating forces to try to cultivate actual feeling.
Can you tell us a little about your Martine Syms show, which is now open at MoMA? Martine is incredibly talented across a variety of mediums. Although I think her videos are her best known works, she is an incredible graphic designer and object maker, and photographer. It's not just an exhibition but Martine's first feature film. It's all about how we see or don't see because of the way we are communicating with our phones, with the little videos we take of ourselves, and how we choose to perform ourselves using these very specific tools.
What was the inspiration for "Past Skin?" I'm invested in being embodied and remembering that the figure foregrounds us as our ultimate mediating technology. That's why with this little group show I wanted to bring the body into a very foregrounded space. Hannah Levy's work is all about trying to make things out of skin that aren't skin. It's about using industrial materials and playing with the social dimensions of what design and objects and bodies in our world mean.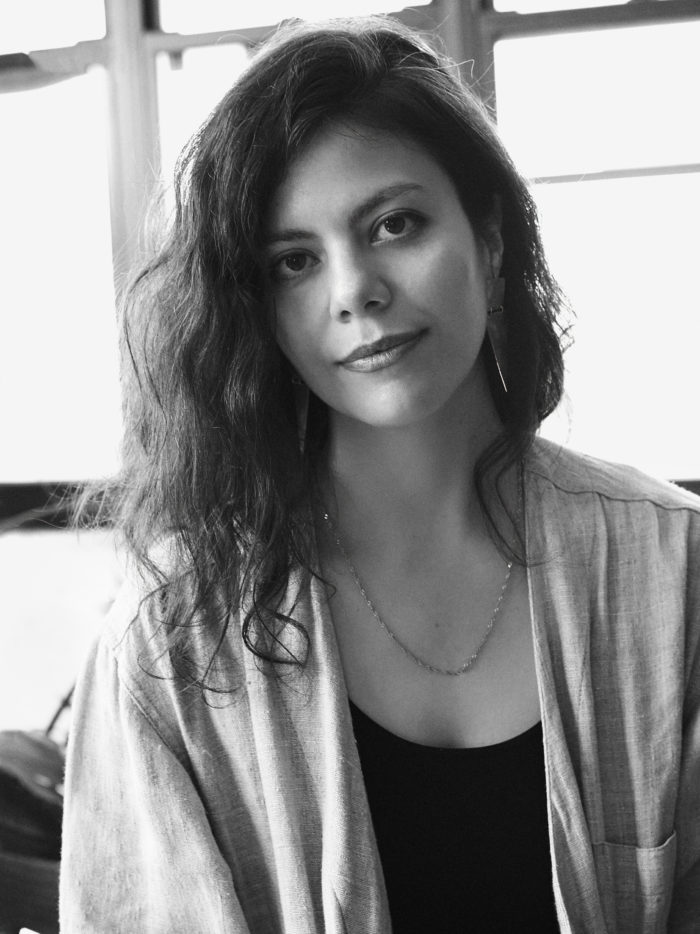 5. Ruba Katrib: Curator, SculptureCenter
Who are your mentors? I have been working in institutions in a curatorial capacity for over 15 years. I hit the ground running from the start, but I always kind of regretted that I didn't have more established people as mentors early on. I try to do as much as I can for the emerging curators I know and work with. I figured a lot of things out just by doing them on my own or with friends. Working as a curator in museums over the last decade, I have to say I've learned the most from the artists I have worked with, and from other colleagues such as registrars and preparators.
How would you describe the SculptureCenter's role within the context of New York? SculptureCenter is still a bit of a destination, but in reality, it is quite easy to visit and is centrally located—five minutes or so from midtown by subway. The neighborhood is changing rapidly. New buildings and restaurants are cropping up each day, so attendance is up. Yet, as more and more people are seeing our shows in real life, I think we manage to maintain a unique quality of discovery. It can take anywhere from 15 minutes to an hour to see our exhibitions, it's a scale that is manageable and digestible—in comparison to the increasingly overwhelming and sprawling sites of contemporary art institutions today.
Who are five artists on your mind right now? My mind is full of so many artists. The next years of exhibitions are forefront, but I like to look back too, thinking of people I have worked over the years, such as Rochelle Goldberg, Jumana Manna, Pamela Rosenkranz, Araya Rasdjarmrearnsook and Anthea Hamilton.
6. Lauren Haynes: Curator of Contemporary Art, Crystal Bridges Museum of American Art
Who are your mentors? Two of my mentors—and two incredible women that I've had the opportunity to work for and learn from—are Thelma Golden and Lowery Stokes Sims. I'm also constantly learning from and inspired by more emerging curators who I've had a chance to work with, such as Rujeko Hockley, Naima J. Keith, Jamillah James, Thomas J. Lax and Hallie Ringle.
How would you describe the Arkansas audience? Our audience represents a great mix of people who are visiting Crystal Bridges for the first time and repeat visitors. Many of our visitors who are from Northwest Arkansas were around when Crystal Bridges was being built and they feel a deep sense of ownership over the museum and the collection. They are quick to share their thoughts about everything we do here. I enjoy hearing their opinions; it's helped me get to know the museum better, faster.
What are your goals for your tenure at Crystal Bridges? My goal for my time at Crystal Bridges is to make as much of an impact as possible. I'd love to help increase access to all of the amazing artworks and resources that the museum has and to really help nurture a younger generation of museum-goers and art enthusiasts. I also want to grow the amount of site-specific installations that we do.
Who are five artists on your mind right now? Barkley L. Hendricks, Jennie C. Jones, Lorna Simpson, Georgia O'Keeffe, Nina Chanel Abney.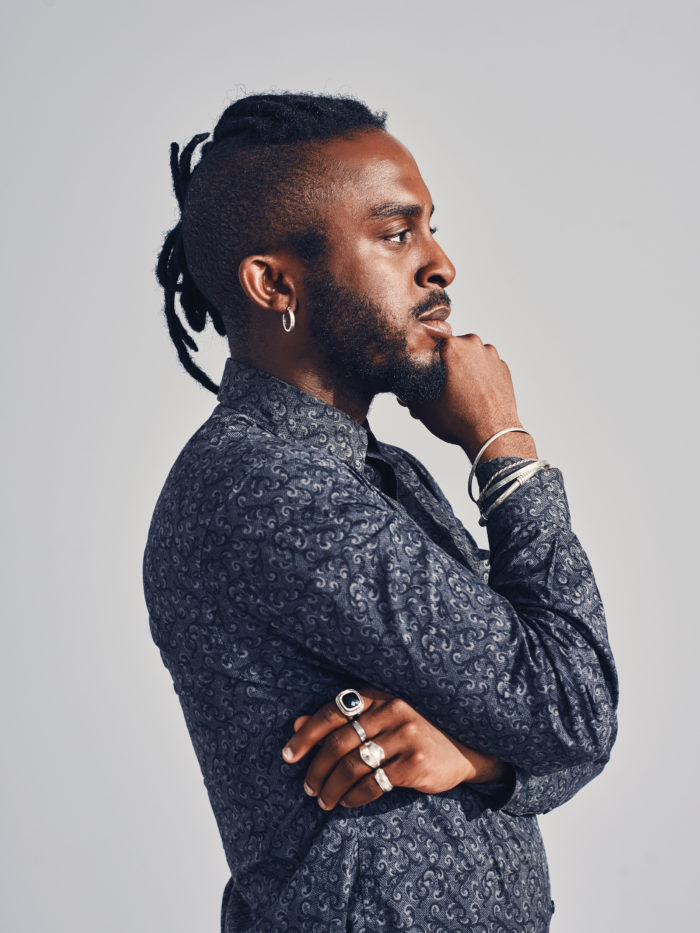 7. Ikechukwu Casmir Onyewuenyi: Curatorial Assistant, Hammer Museum
How did working at the Kitchen change your practice? The Kitchen got me thinking about the legacy of a space and institution, and how one's programming has to work to reinvent that history while honoring it.
You have a background in psychology, how does that play into your job now? One of the more widely discussed connections between psychology and curating is in the studio visit. Artists and curators alike have quipped about how my work as a mental health therapist likely figures into how I approach conversations with artists. The ability to listen, ask open-ended and reflexive questions and dip into motivational interviewing questions to mine ambivalence. I think it's something all curators engage in well, I just have targeted training where the end goal is alleviating psychological distress and/or psychopathology. However, who's to say that an artist wrestling with their practice or the demands of the art world isn't subject to some level of distress? Mark Lombardi's tragic end comes to mind.
What do you consider your biggest accomplishment to date? Pulling off my thesis show, "Sexual Fragments Absent" at Paddles, a BDSM sex club in Chelsea. The exhibition was one year in the making so it's the longest I've been engaged in an idea. I worked closely with Adrienne Edwards at Performa on the project. In a way, we took on her practices towards the biennial structure of Performa—this sustained process where dialogue with artists and research inflicts the project over time.
What are you working toward? There are some loose ideas and some studio visits I hope to make out here in Los Angeles, but I've just started at the Hammer Museum, so I'm mostly focusing on getting adjusted.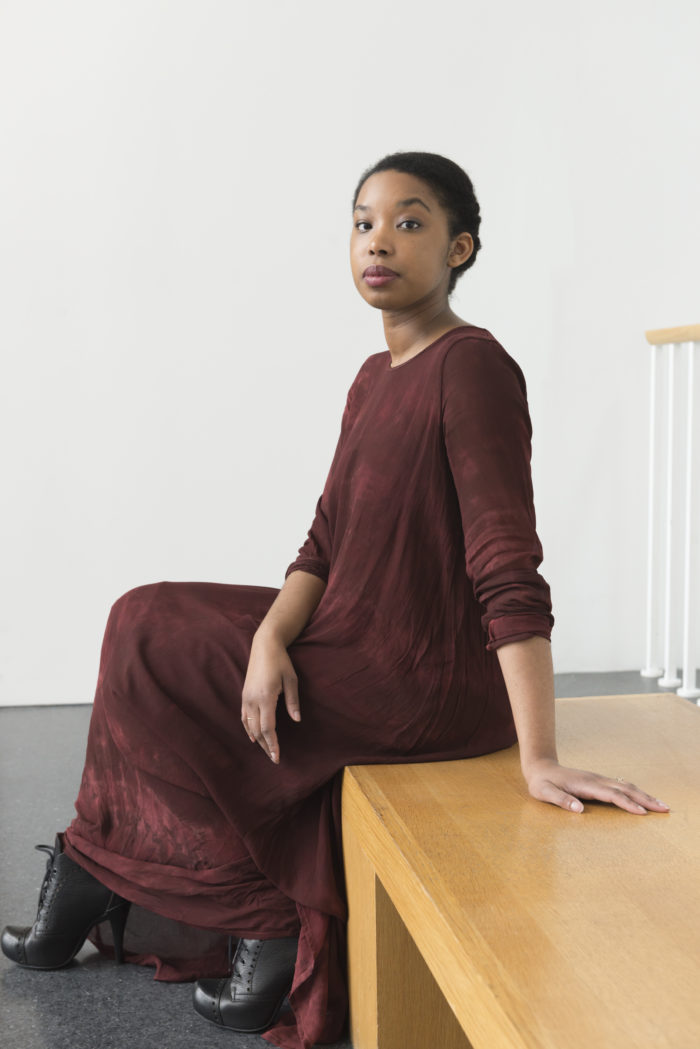 8. Grace Deveney: Assistant Curator, Museum of Contemporary Art Chicago
What do you consider your greatest professional accomplishment to date? I would consider curating "Chicago Works: Ania Jaworksa" my biggest fully realized accomplishment. It was an incredible experience working with Jaworska, a trained architect, to realize her first solo museum exhibition. It was almost entirely new work—including a site-specific installation of large-scale black sculptures, which referenced traditional architectural forms—in an entirely black room. The exhibition was organized in conjunction with the first Chicago Architectural Biennial, so it became part of a larger consideration and celebration of architecture across the city.
What do you think makes the Chicago audience unique? One thing that excites me about organizing shows in Chicago is that the audience is really a mixed bag of art professionals: art enthusiasts who come to museums for their art education and people who want to experience something entirely outside of their routine. Also, because there are so many artists in Chicago—and so many artists the world over have trained here—the audience has a keen interest in the role the city has played in art history.
Can you tell me a little bit about your upcoming show with Amanda Williams? The exhibition focuses on the life cycles of building materials from historically African American neighborhoods of Chicago's South Side, and what these materials say about the perceived value of the urban landscape. I was drawn to her work because of her engagement with Chicago, and her ability to raise difficult questions about the city through her work with color and form.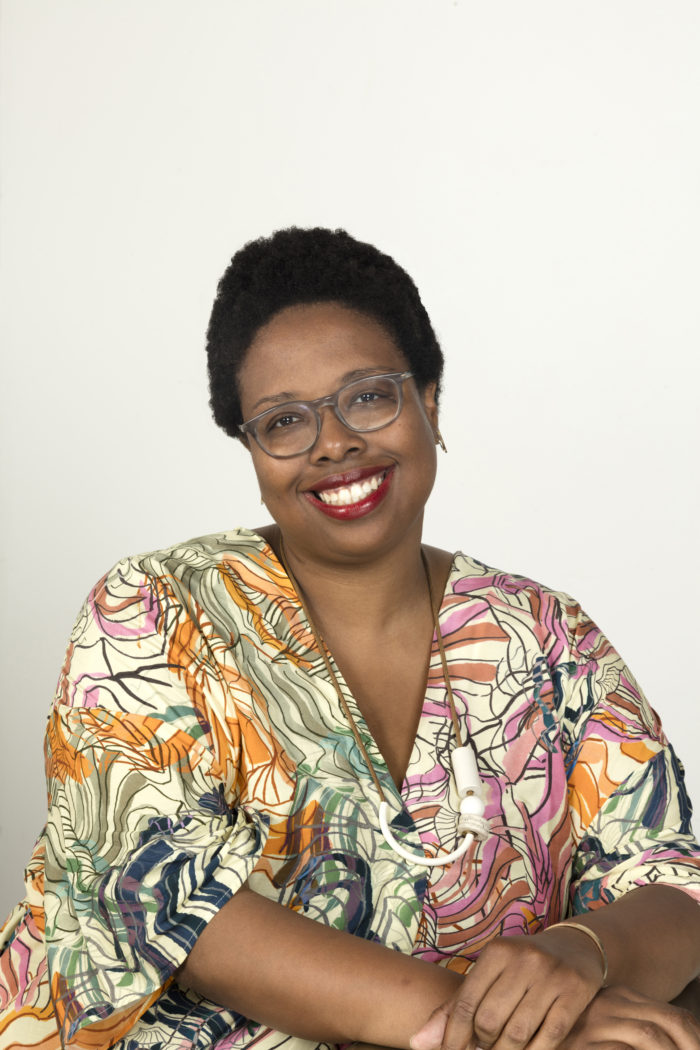 9. Jamillah James: Curator, ICA Los Angeles
What do you think makes the L.A. audience unique? There's an openness and willingness to be supportive. There's a collaborative spirit. It's a more artist-centered city, unlike other cities that are really focused on the market. What's special about L.A. is there's this relaxed approach to commodity, and an emphasis on production and sustaining the artist community. I feel that it's a lot less competitive here than in New York. There's plenty of spaces opening up. Just the sheer volume of space definitely bests what you can find in NYC—unless you're fabulously wealthy. It's a bit more egalitarian.
Who are your mentors? Professors like Debra Parr and Amy Mooney at Columbia College Chicago. In my career: Thelma Golden, Tom Finkelpearl, Anne Ellegood, Ann Philbin and Larissa Harris. Naima Keith is really my peer, but really took me under her wing when we were at the Studio Museum.
What do you consider your greatest accomplishment to date? I don't like to think of things as biggest accomplishments—all of this is a work in progress. I'm a young curator even though I've been doing this for 14 years. But the most challenging thing I've done, which was actually also one of the most successful, was one of the shows I did at Art + Practice. The shape that stands up was. The thesis was artists working between figuration and abstraction, but focusing on a very small cross section of that with 16 artists of different backgrounds at different places in their careers.
(Read more from James with Contributor Alexandra Pechman's extended interview.)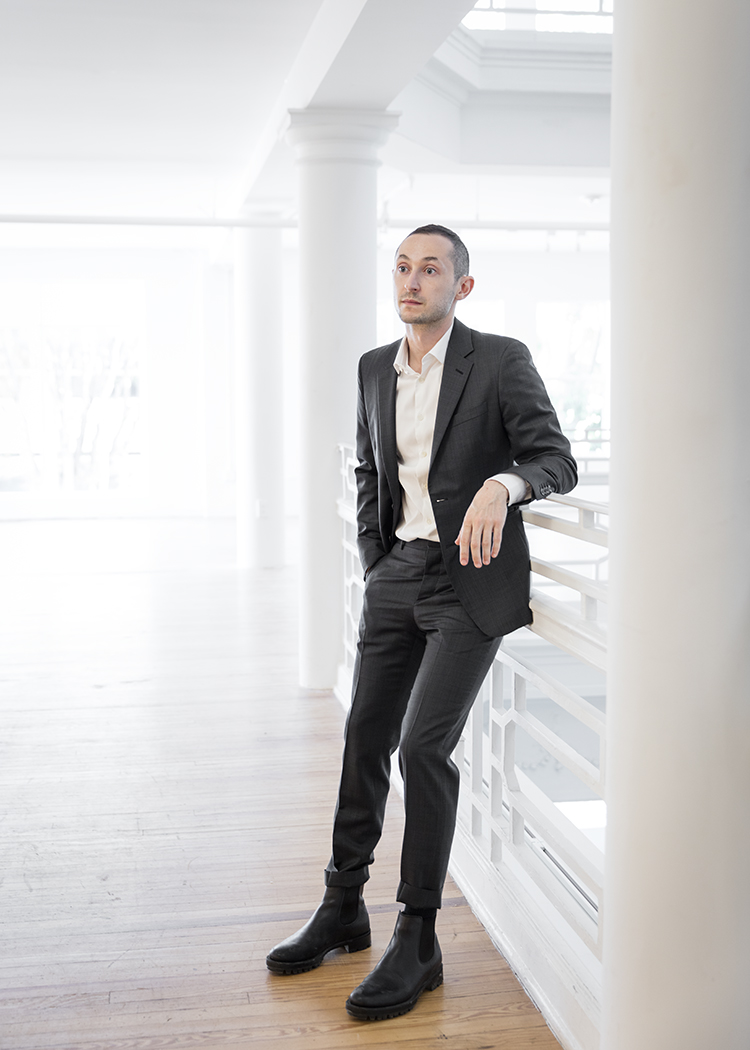 10. Alex Gartenfeld: Chief Curator, ICA Miami
How does your background as a writer play into your curatorial practice? Every curator contributes to the scholarship and understanding of artists' works through exhibition-making and publishing. Writing experience enables curators to translate artworks and practices through broader art historical and socio-political themes for the both the field and the general public.
What shows are you looking forward to this fall? I would highlight a project ICA Miami is realizing with Senga Nengudi. While Senga has over the last number of years garnered well-deserved and belated recognition for her work with sculpture and performance, we are working with her to revisit an incredible project she embarked upon over two decades ago using plastic wrap and dry cleaning bags. Who are five artists on your mind right now? Anna Oppermann, Diamond Stingily, Sterling Ruby, Guyodo, Liu Ding, Terry Adkins.
Why did you decide to open ICA Miami's Special Exhibition galleries in its new permanent home with "The Everywhere Studio?" Our research on "The Everywhere Studio" was inspired by contemporary art's timeliness, and its relationship to modes of working. Take the recent turn in political events, where shifts toward nationalism can be traced to instability in the way we define ourselves through our work. Further, the historic range of the exhibition—beginning with works by Picasso from 1963 to commissions by emerging artists—underscores our commitment at ICA Miami to exploring contemporary work through the frame of its evolution over the last half-century.
What can you tell us about the upcoming New Museum Triennial? I am co-organizing the triennial with Gary Carrion Murayari. At this moment, when "globalism"—along with the role of arts and their public function—are being questioned, it is incredibly timely to turn our attention to the next generation of artists and the ways they are grappling with our present.