Quintessa Swindell wants what they call "uninhibited freedom"—the kind that has historically been reserved for cisgender white men. Swindell, the first out, non-binary actor to play a lead superhero in the DC Extended Universe, starred as Cyclone in 2022's Black Adam, opposite Dwayne Johnson and Pierce Brosnan. "It was the first experience I had working with a massive production that was so eager to challenge how people view a particular character," they say.
The contagiously cool and confident 25-year-old grew up in Virginia Beach, Virginia, with their father, who first introduced them to the method performances by actors Philip Seymour Hoffman and Daniel Day-Lewis that later shaped their craft. "It was the idea of taking up space that really compelled me—not being too shy and not giving everything you have," they say. "Not holding anything back for a role."
After years of fine-tuning their practice, Swindell began their Hollywood career in 2019 with a regular role in the Netflix series Trinkets, which ran for two seasons. The same year, they appeared in an episode of Euphoria as Anna, who had a steamy encounter with Hunter Schafer's Jules. Last year proved a defining time for Swindell: along with Black Adam, they appeared opposite Sigourney Weaver and Joel Edgerton in Paul Schrader's Master Gardener.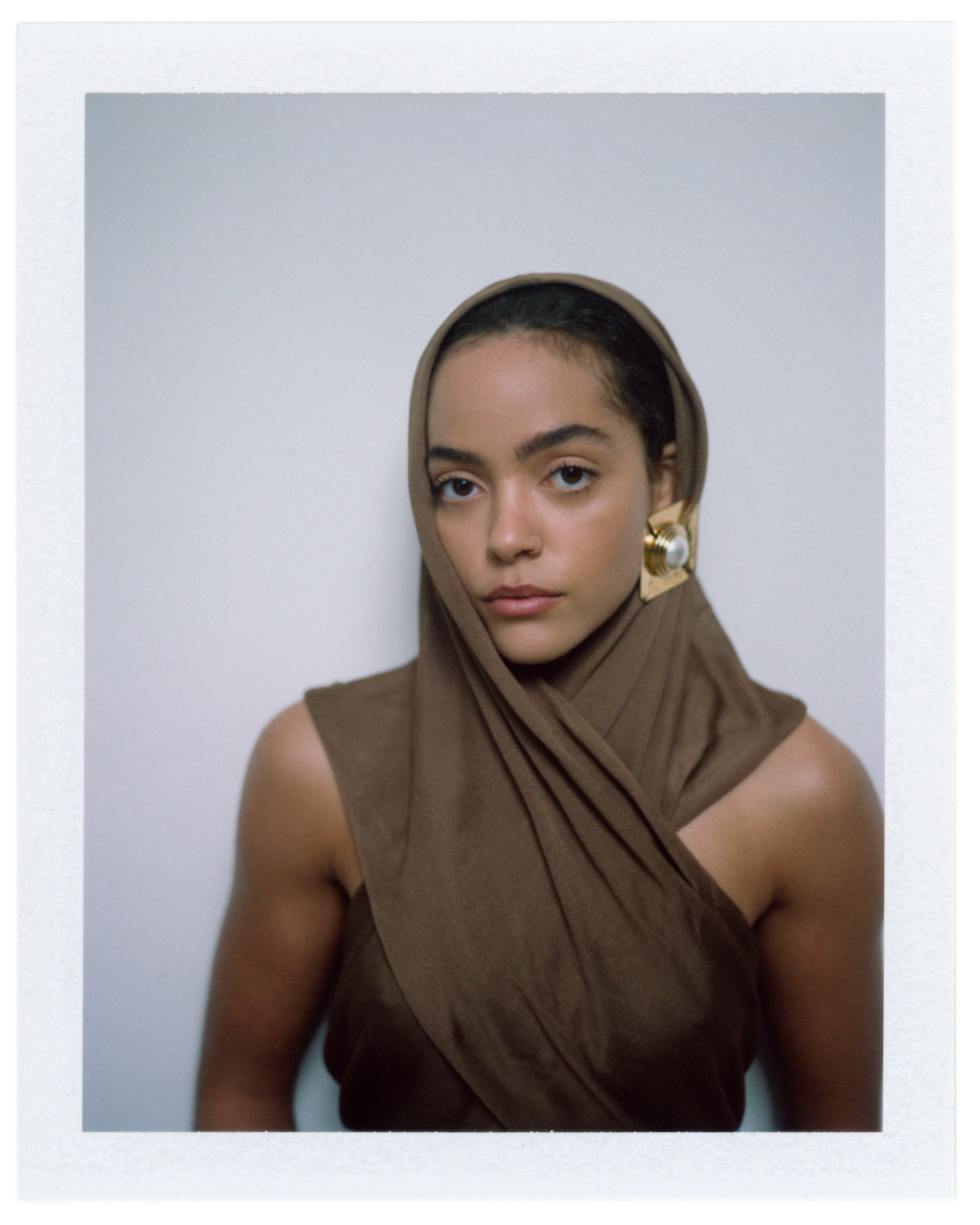 As a gender non-conforming Black person who presents femme, Swindell struggles to find roles that truly represent themself. "Not every non-binary person should be androgynous, have a shaved head, or be semi-on testosterone," they say. "I now understand that no one else is going to create the thing that I want to see the most. I'm going to have to do that myself. That has reinvigorated my love of film and a necessity to look at movies from all different eras, cultures, and languages. I want to make stories that allow space for someone like me."
Makeup by Sara Tagaloa
Hair by Tiago Goya
Nails By Blue Arios
Photography Assistance by Maya Guice
Fashion Assistance by Tallula Bell Madden, Molly Novack, and Tom Grimsdell
Makeup Assistance by Hannah Jaclyn
Hair Assistance by Sadaf Azimi