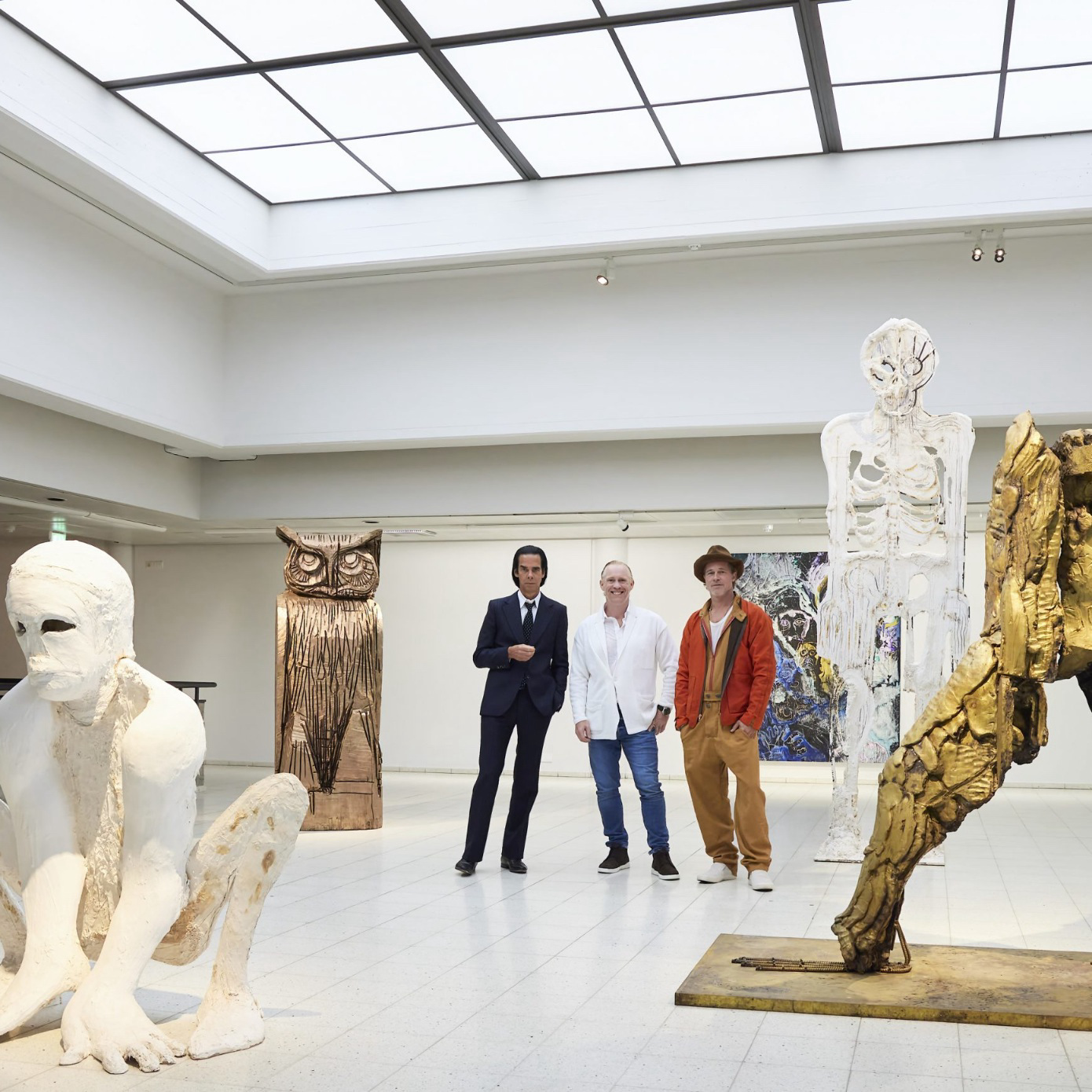 Actor Brad Pitt and Musician Nick Cave Debut Their Art in a Finnish Museum Show
Hollywood actor Brad Pitt and Australian musician Nick Cave opened a "WE" with artist Thomas Houseago, putting their mixed media works on public view for the first time ever.
Read More
Celebrity Chef Danny Bowien's Next Act Is Plant-Based
San Francisco's Mission Chinese restaurant blurs the boundary between fine dining and street food, patchworking cultural staples into radically decadent, meat-forward fare. Now its founder, underground sensation turned TV chef Danny Bowien, continues his practice of eccentric cooking with a new mindset and book—and it's entirely vegan.
Read More