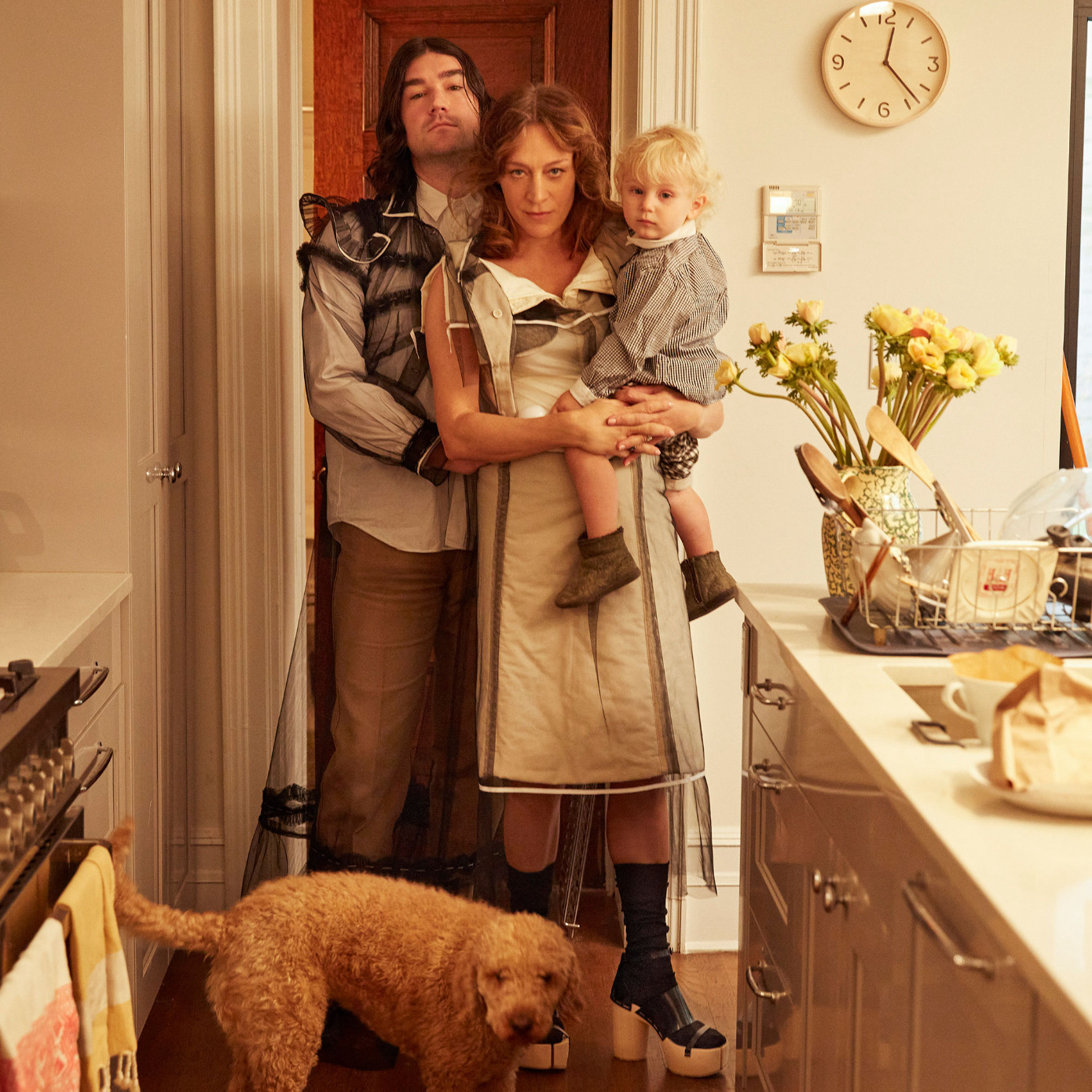 Chloë Sevigny and Siniša Mačković Reveal Their Untold Love Story
By the time the gossip columnists broke the news that they were dating, actor and filmmaker Chloë Sevigny was already pregnant with gallerist Siniša Mačković's already famous child, Vanja. And despite the paparazzi prowling their native SoHo, they managed to keep their marriage secret for an entire year. This hard-won secrecy is a testament to their joint coolness, though their low-key personalities feel out of sync with their ambitions. In 2021, Sevigny landed a role in a Luca Guadagnino film (coming up) and wrapped a major role in the murderous biopic, The Girl from Plainville (out now). Meanwhile, Mačković helped shepherd Karma gallery's meteoric expansion. We can never know what really goes on behind closed doors—especially when it comes to prominent families—but we can dare to ask.
Read More
Natasha Lyonne Gathers Her Chosen Family for Russian Doll
The second season of Natasha Lyonne's acclaimed time traveling show, Russian Doll, premieres April 20. It achieves what most second seasons don't—it got better, richer, more expansive. What's also impressive is that the series is only one more plank in a much larger barn that the actor, director and now showrunner is building. Lyonne is using her forties to redefine her relationship to public opinion. Her vision of the ideal future looks remarkably close to her present: a family of collaborators driven solely by the desire to help each other realize the depths of their creative potential. Here, in conversation with her comedy soulmate and fellow creative Greta Lee, Lyonne unpacks why personal stakes make Russian Doll special, and what the smallest doll at the show's heart teases about her larger hopes for Animal Pictures, her production company with Maya Rudolph and Danielle Renfrew Behrens.
Read More