Hot Takes is CULTURED's weekly poll that asks leaders across cultural spaces for their two cents on trending topics. Want to share your own? Send your rants to CULTURED by emailing digital [at] culturedmag.com or join the conversation on Instagram and Twitter.

For fashion designers, the runway has historically been a place for the avant-garde—think Alexander McQueen spray painting Shalom Harlow via robotic arms for his Spring/Summer 1999 event or Comme des Garçons's "lumps and bumps" collection, a shapeless juxtaposition to '90s heroin chic—but as the fashion industry has shifted, so too have the audiences and objectives of fashion shows. With the advent of technology, reprioritizing of social interests, and speed of consumption, the affairs are no longer reserved for the sanctity of presentation nor for the exclusivity of cultural gatekeepers. Leaving us where we are today—a time of both all access visibility and incessant need for newness. At the end of the holiest of fashion weeks—Paris Haute Couture—CULTURED speaks to fashion writers, decision-makers, and historians about the current catwalk landscape and where the line between performance art and publicity stunt can—or should—be drawn.
Cyrill Gutsch
After working as a designer for BMW and Adidas, Cyrill Gutsch founded the nonprofit environmental organization Parley for the Oceans in 2012 to upcycle plastic waste. He has since collaborated with Pharrell Williams, Dior, Stella McCartney, and more.​ ​

Says Gutsch: "We all feel it. Something is dead wrong with the way we live on this planet, killing off the life that allows us to exist. The Schiaparelli show, with its looks of decapitated animals, glorifies an old and dangerous mindset more than it celebrates nature. Dante's Inferno is outdated. The Leopard, the Lion and the She-Wolf are seen as monsters embodying evil and sin. But now humans need to look in the mirror. Designers, artists, and models have a responsibility to use the catwalk as a media stage for presenting new ideas, like those that can end the war against nature, which we humans have been fighting for too long. It is not sexy to kill, to pollute, but to protect and defend. And fashion has the power to define this purpose as the new luxury."
Amy Odell
New York Times best-selling author of ANNA: The Biography, Amy Odell is a fashion and culture journalist. As she wrote in her substack, Back Row, "Schiaparelli didn't need those animal heads."

Says Odell: "Personally, I don't get as much joy out of stunts as I do simply beautiful, well-made, forward-thinking clothes. The collections that stand out in my mind as interesting and fresh don't involve stunts. I'm talking about Prada's postcard collection. Gianni Versace sending supermodels down the runway to 'Freedom.' I would also argue that Plato's Atlantis by McQueen, though some might find it stunt-y, it was more theater than gimmick. The shoes were wild, yes, the set was over-the-top, but it felt like a whole collection versus a one-off gimmick designed to draw attention to otherwise boring clothes, which is what we see sometimes these days."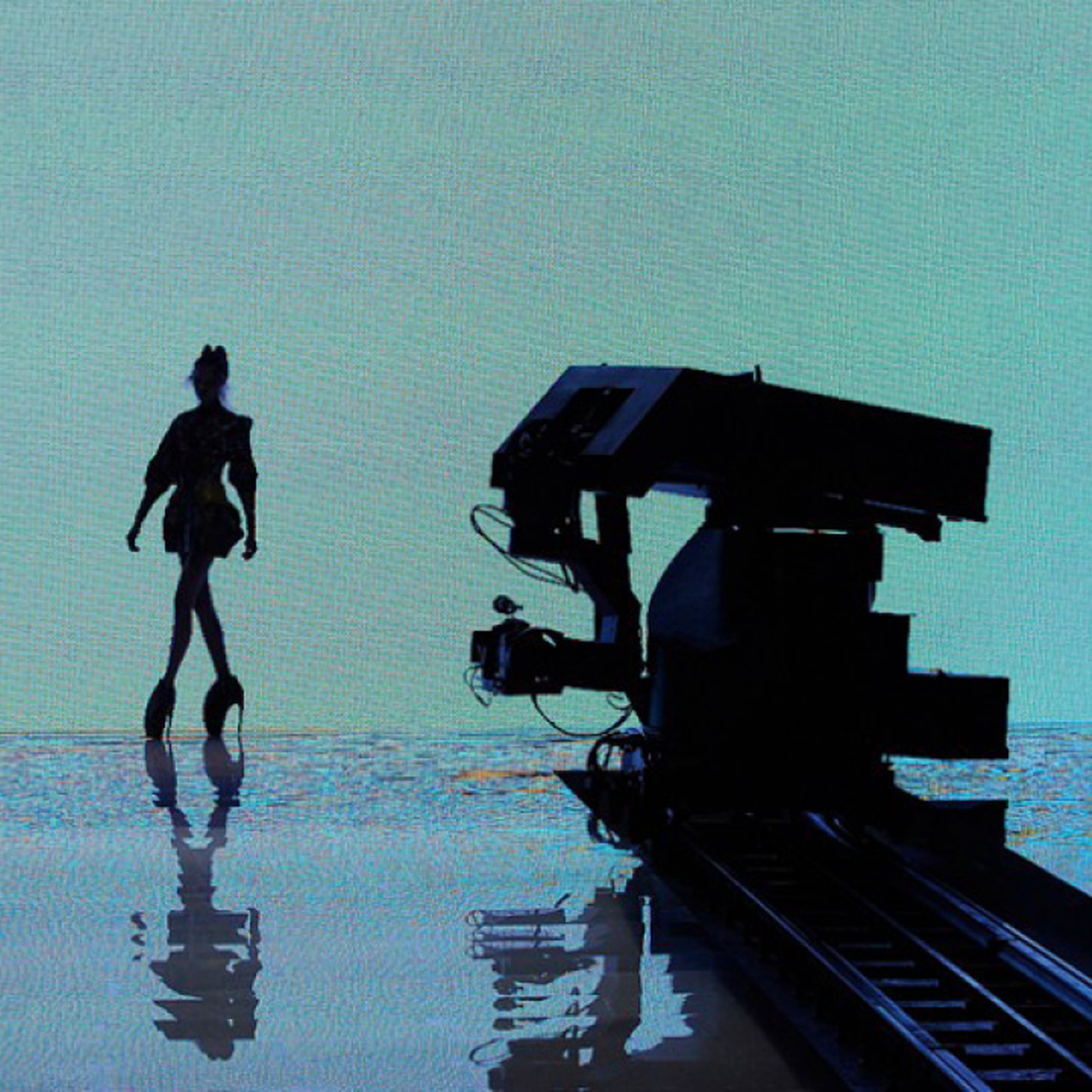 José Criales-Unzueta
Before becoming Vogue Runway's U.S. Fashion News Writer, José Criales-Unzueta was a designer himself. After leaving his role at Coach, the SCAD grad turned to fashion criticism and has reported for i-D and Business of Fashion.

Criales-Unzueta: "When we think of the impact of social media in fashion, our minds instantly go to Instagram brands or TikTok micro-trends, or perhaps the new wave of fashion commentators (of which I was one before joining Vogue Runway). But we seldom discuss how social media has consumed fashion back into pop culture. What social media does is give everyone both access and a platform, and everyone has a take on fashion because it's trendy to talk about it—just look at the amount of TikTok 'trend forecasters.' I preface with this because this all is what has blurred the lines between performance art and publicity stunts. Everything is content today, whether we want it to be or not, so can we really distinguish it? The Schiaparelli discourse is interesting, because we'd say that the intention of the beasts is solely artistic, conceptual, and to showcase craftsmanship, but placing the look on Kylie to wear to the show is also strategic. It's both art and a strategy—the bigger question is, is all press good press? To show during fashion week is to compete for the short attention span of both editors and armchair critics at home. How do you make sure to break through the noise of six plus shows a day? How do you become the show everyone reposts, and everyone talks about? Is it having a famous face make a cameo? (Paris Hilton at Versace and Cher at Balmain last season, for instance) or is it creating a 'moment' like Bella Hadid at Coperni? In the end, they're all strategy, especially when they hinge on a famous name. What's interesting to me is when these moments have something to say about the collections or the state of the world, or they feel personal to the designer. I think Alexander McQueen was good at this, and in a very 2020s way, Jonathan Anderson is too. Think of when McQueen walked out at the end of his Spring/Summer 2006 show wearing a 'We Love You Kate' tee a season after he had featured Kate [Moss] in the famous hologram. This was personal to him, but also spoke to and of culture at the time. Similarly, Anderson makes items he knows will go viral and catch the attention of spectators today. Does he do it for that reason? I'd like to believe he doesn't, but placing an anthurium dress on Zendaya to tease the collection and then on Taylor Russell to open the show is pure strategy—effective, inoffensive, but still strategy. Bella at Coperni, for example, is less impactful to me. The collection, if I remember correctly, was a 'love letter to women.' The moment didn't feel as connected or conducive to what the show was about.
Fashion shows are marketing tools, and brands today are acutely aware of their value in this regard. If you're spending all that money on a show, your digital footprint better last longer than 20 minutes, no? I think that the line between performance art and publicity stunts or strategies has definitely blurred, but fashion is a business, it's an industry, and we can't lose sight of that. What I expect now is for brands to be considerate with what they do, and for all of us to be more mindful of spectators. Context is important, but fashion has to remember that information that provides context is not often readily available for the casual viewer. The bottom line is that what gets lost in this conversation are the actual clothes. We'll remember the 'moment,' but how often do we remember the collections? I think these strategies have to be cognizant of that, and try to promote the actual clothes rather than the idea of them or the name behind them."
Kate Foley
Kate Foley is a stylist, co-founder of Studio&, and co-fashion director of CULTURED.

Says Foley: "​A fashion show in itself is and has always been a publicity stunt. ​But the best shows in fashion history ​are so much more than that. They weaved deep and rich narrative​s​ with the designer's creative codes​ and his or her ​commentary ​on social or political issues. ​Take a look at nearly every show by fashion legends Alexander McQueen, Martin Margiela, Hussein Chalayan, Rei Kawakubo, John Galliano, Vivienne Westwood, Marc Jacobs at Louis Vuitton​,​ and Karl Lagerfeld at Chanel, all of whom expertly intertwined performance and publicity so naturally and beautifully. These designers used​ ​the​ mighty​ tool of​ PR to ​their strengths.
On the other end​, ​there are many shows over​ the​ recent years​ in which​ the performance elements just don't 'work​,​' or fail to tell us anything about the collection or the brand itself. These end up feeling totally disconnected, random, and end up looking ​like ​desperate—perhaps ​even cynical—shots at gaining publicity on otherwise uninspiring collections."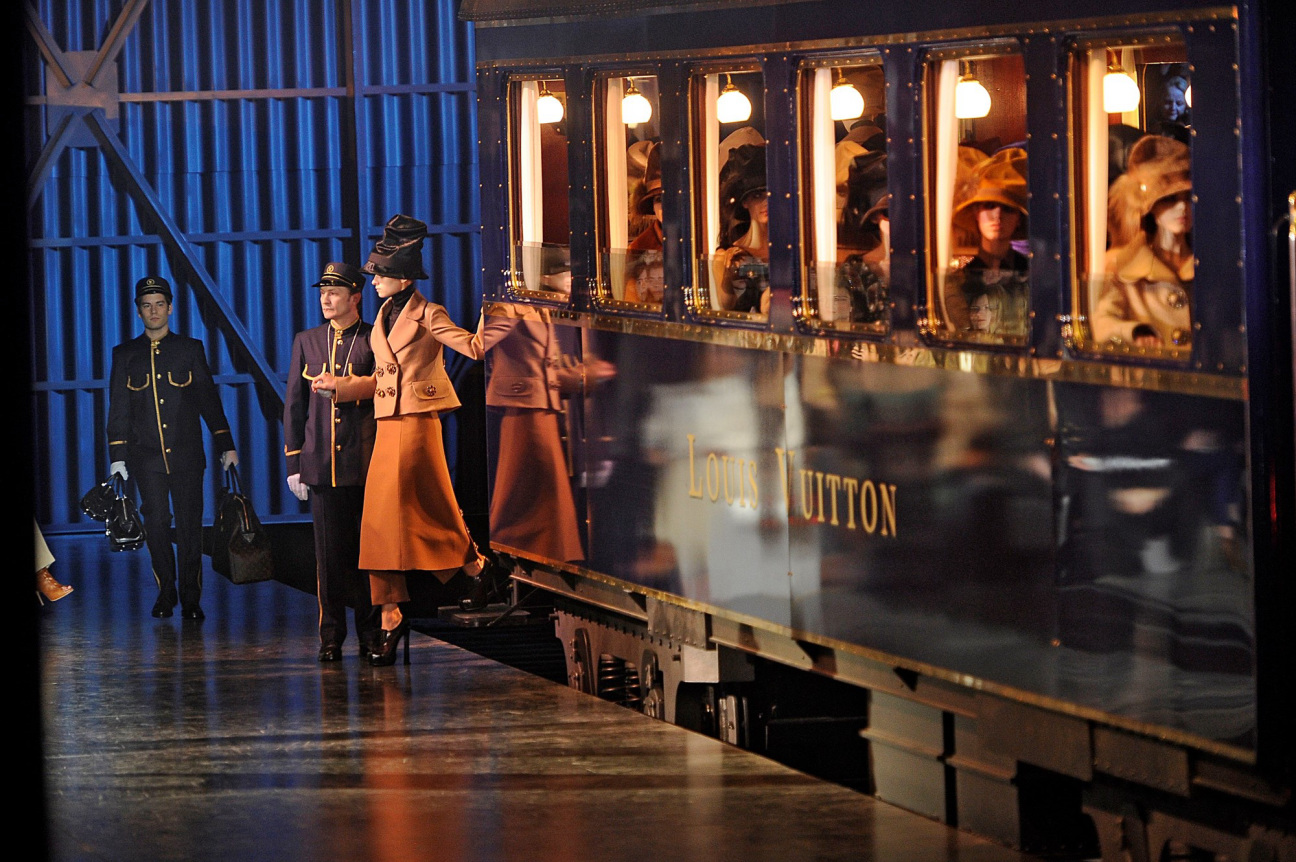 Eugene Rabkin
Eugene Rabkin has taught criticism and fashion writing at Parsons The New School for Design and edited several books, including, Deborah Turbeville 1981 Comme des Garçons. He is a contributor to various art and fashion publications including CULTURED.

Says Rabkin: "What matters here is artistic intent. It does seem that everything is done today with Instagram in mind. Take the Coperni stunt of spraying a dress on Bella Hadid, I don't see how this was about anything other than getting Instagram likes, which it was extremely successful at doing. Contrast this with McQueen, whose idea behind a dress worn by Shalom Harlow to be spray painted by robots [explored the] craftsmanship between man and machine. The result of social media attention-mongering is that it leads us to be cynical even in cases when a designer tries to do something genuinely interesting visually. I think the litmus test is whether you can tie a certain visual moment to the rest of the collection, so one would have to zoom out of the present moment."
Matthew Yokobosky
Senior Curator of Fashion and Material Culture at the Brooklyn Museum, Matthew Yokobosky, who orchestrated the institution's​ current​ Thierry Mugler retrospective, previously served as ​the Whitney's associate ​curator of film and vide​o.​

Says Yokobosky: "Jockeying for photo and press favoritism during the various fashion weeks makes sense given the high financial investment and stakes, and some efforts feel more genuinely artful than others. In 2018, I asked Pierre Cardin (then 96 years old) whether he had designed his vinyl and 'porthole' dresses in the 1960s with publicity in mind. He replied, 'No, not at all...It was my creation and that's what the photographers liked. It was new.' Of course, 'new' is what everyone seeks in our social media-drenched world (that replaced much of the print world of decades before, which had many of the same considerations). Standing out is still the objective. This week we saw Schiaparelli's faux taxidermy lion, snow leopard, and wolf parading down the runway like trophies, which, given the fashion world's reproach in many cases of real animal fur, seemed predetermined for effect. And there was the unexpected social media fireball, when a video of Kristen McMenamy tumbling in high heels on the Valentino runway erupted in 10 million views overnight! I am a fan of the fashion show as a theatrical experience, and fondly think about shows like Alexander McQueen's Fall/Winter 2009 presentation The Horn of Plenty, when he heaped all of his sets from earlier shows into an Arman-like installation, and the models preened around the sculpture to an original industrial soundtrack. That was great performance art—and yes great PR, too. Before McQueen, we had the audacious shows of Thierry Mugler, and now we have Rick Owens, who is creating magic, pushing the experience further with each show. The line between art and public relations in fashion will always be blurred!"
Beverly Nguyen
No stranger to the front row, Beverly Nguyen is a double threat, the fashion stylist's eponymous home goods market has become a hidden gem for design discovery.

Says Nguyen: "To me the runway has always been a great opportunity for the designers to express their inspiration in 3-D. Designers can express their vision each season with a message of how he or she sees the culture, politics, and, when done well, use it as a platform to convey what his or her audiences can't read or see on Vogue.com or even social media for that matter. Performance art exists in all senses, from the moment you walk through the door of the show—the music, the casting, the set design, who is sitting in the front row. It's a zeitgeist!

We saw this very much at Chanel's Spring 2023 Haute Couture show this week. You could feel the interest in youth and playfulness through Virginie [Viard]'s choice in working with the incredible artist Xavier Veilhan to create larger than life animal installations. The music is always done by Michel Gaubert, who adds to the performance to completely transfix you to the imaginary world. A perfect performance for a winter morning in Paris."
Ayo Ojo
Freelance fashion journalist Ayo Ojo is the founder of The Fashion Archive and was recently named one of Vogue Business's 100 innovators.

Says Ojo: "The function of runway shows completely shifted with the social media age. Brands have gone from trying to impress buyers and critics in private runway shows to livestreaming everything to the public. As such, brands now insert looks and themes in their runway shows with the goal of creating social media frenzy to maximise engagement opportunities. My recent favourite was during the Thom Browne Spring/Summer 2023 menswear show when models pretended to be fashionably late. It was humorous and didn't come across as too try-hard, which tends to be the case most of the time. I am still unsure whether fashion for the sake of shock value makes it better or worse—it's something I consider on a daily basis."
Sidney Prawatyotin
After a 15-year run as a fashion PR guru, Sidney Prawatyotin launched Siduations, a satirical social ​media account he uses to examine fashion outside of the editorial context.
Says Prawatyotin: "I don't think there is a line between PR stunt and performance art—it's one and the same. However, there are ones that make more sense than others​, ​​​​like Doja Cat adorned in 30,000 red Swarovski crystals head-to-toe by Pat McGrath at Schiaparelli's Spring 2023 Haute Couture show. It made sense with Daniel Roseberry's theme, Dante [Alighieri's] Inferno. I'm assuming that​ was​ Dojo Cat channeling Dante? Then there are ones that don't make immediate—or any—sense to me. Take Coperni spray painting a dress onto Bella Hadid. I didn't notice a connection between that performance and the collection. Is the dress being produced for sale? Regardless, I think it was a win for them. With the amount of money that goes into a show, there better be something to talk about."