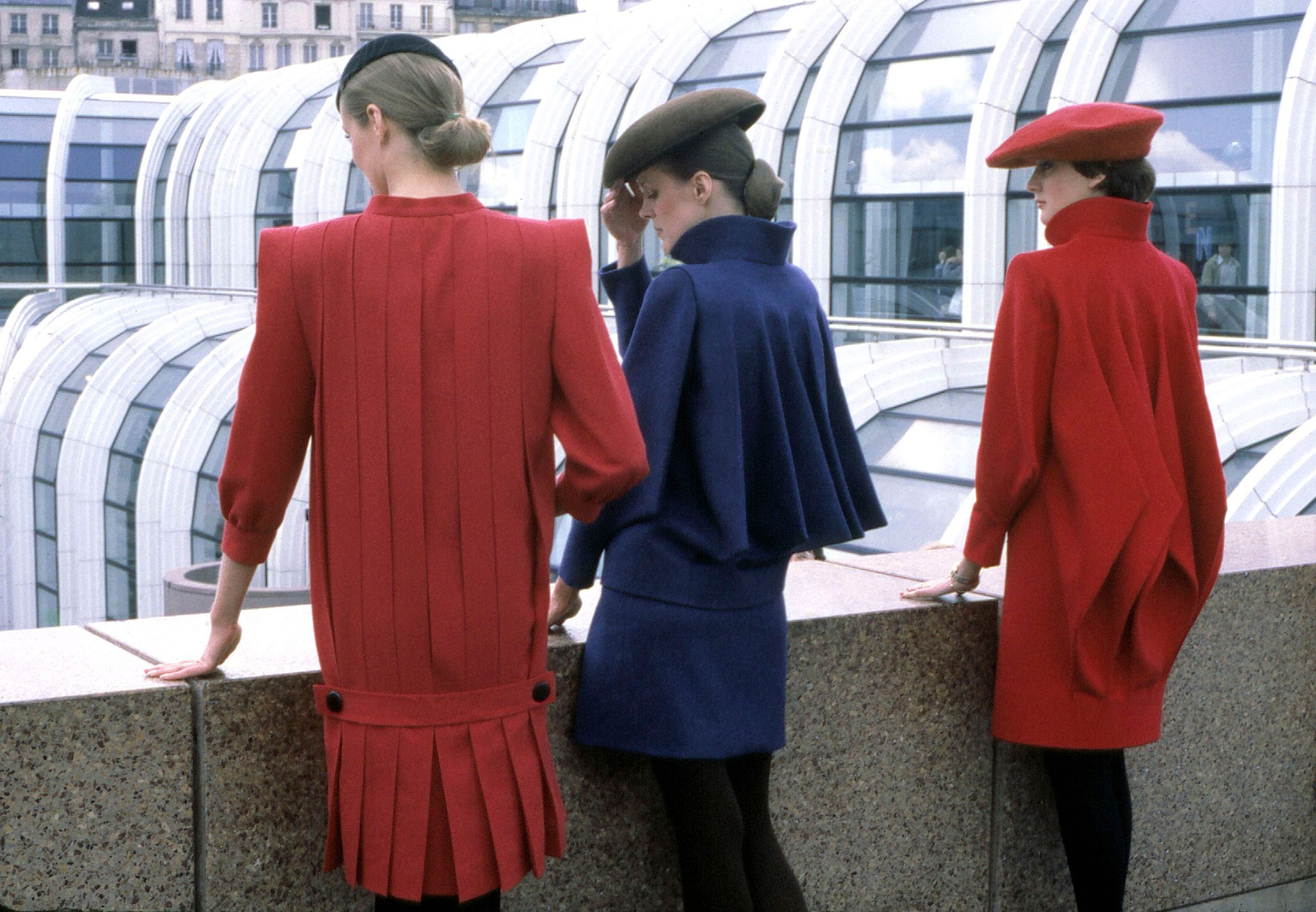 With more than 170 items spanning seven decades, "Pierre Cardin: Future Fashion" at The Brooklyn Museum offers a comprehensive study of the visionary designer including many pieces that have never been shown outside of his native France. Cardin's futuristic vision is emphasized here to coincide with the 50th anniversary of the Apollo landing on July 20th, the date the exhibit opens to the public.
Curated by Matthew Yokobosky, the show is organized chronologically, opening with a red mohair coat with wide cuffs, taking us through his '50s couture collections and his first prêt-à-porter collection from 1959, and culminating with more contemporary pieces, such as a gold-tinted olive green dress that Naomi Campbell wore to Buckingham Palace in 2018.
What's unusual is the inclusion of Cardin's furniture and home décor designs, with circular cabinets and boxy clocks, even cars—nothing was beyond his creative reach. He licensed his name across more than 850 series of products for distribution in department stores around the world, and the financial successes of these ventures allowed Cardin freedoms that included purchasing the storied Parisian restaurant Maxim's and his Palais Bulles ("Bubble Palace") holiday home outside Cannes.
The star of the show, however, is Cardin's lunar fashion: a Plexiglas helmet and face shield, a plastic and vinyl pleated miniskirt and bandeau, and vinyl glasses that could double as goggles all feature in his vision for space-age suiting. Alongside these are clips from the 1903 film A Trip to the Moon, and the 1936 sci-fi Things to Come,to demonstrate the outer space of popular culture that influenced Cardin's collections; following a visit to NASA the year of the moon landing however, his vision shifted from miniskirts to more functional designs.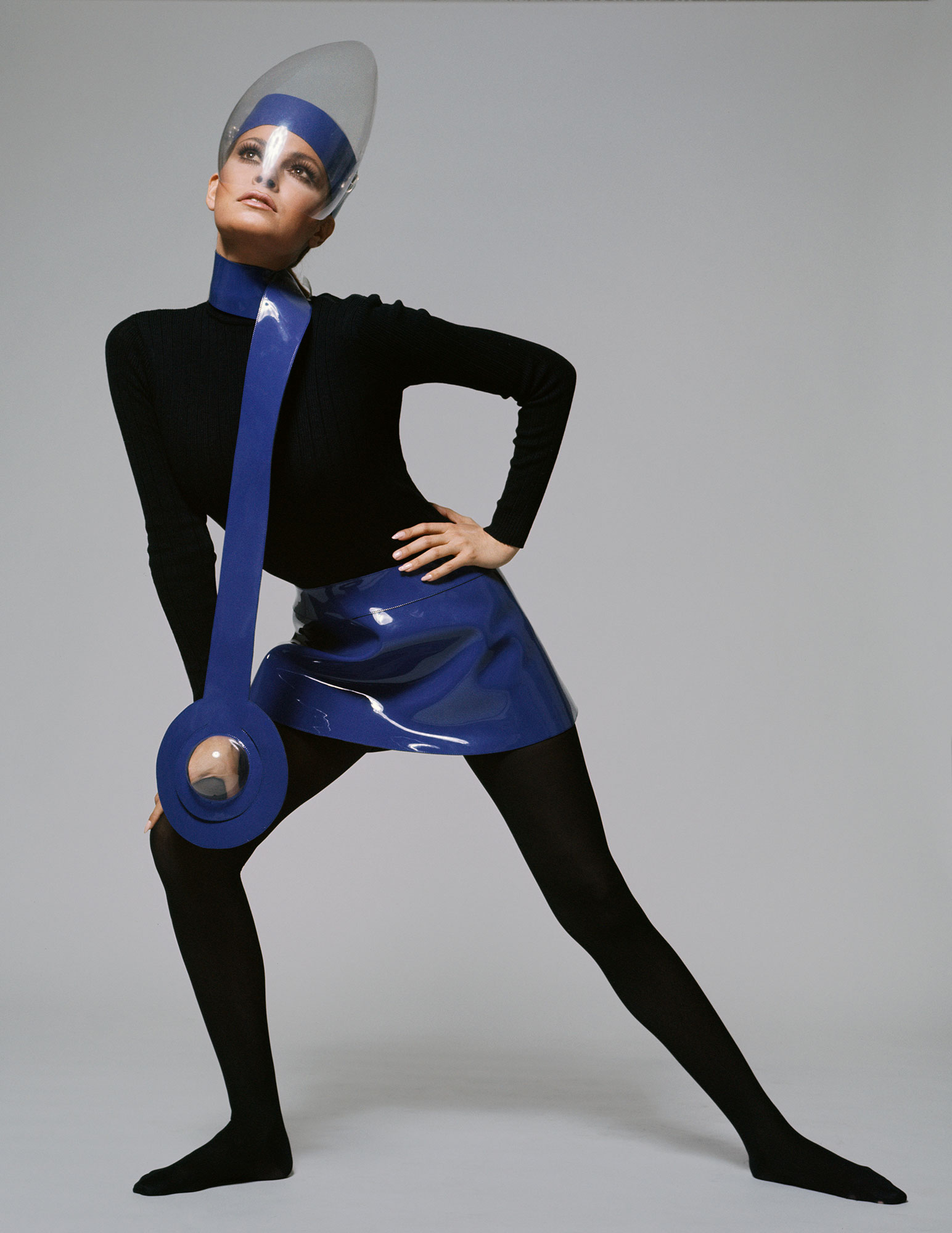 While a '60s sensibility is clear throughout the exhibition, many elements of his work recall his beginnings working for Elsa Schiaparelli—the dramatic flair—and Christian Dior in the '40s—the expert tailoring, the focus on the female form. And though his ideas at times bordered on the fantastical, he proved he could do classics as well; from the Jackie Kennedy red suit, to the three-piece suits worn by Patrick Macnee for The Avengers, Cardin dressed men and women alike with "poise and elegance," as Raquel Welch once described his style.
Cardin has cited his childhood memories of stargazing as the paramount inspiration behind his creative ventures, and his exhibition ends in a blacked-out room filled with glimmering stars and clothes to match. "I preferred to imagine an evening dress for a world that does not exist yet," he's said. "I imagined dresses made of crystals and flashing lights."