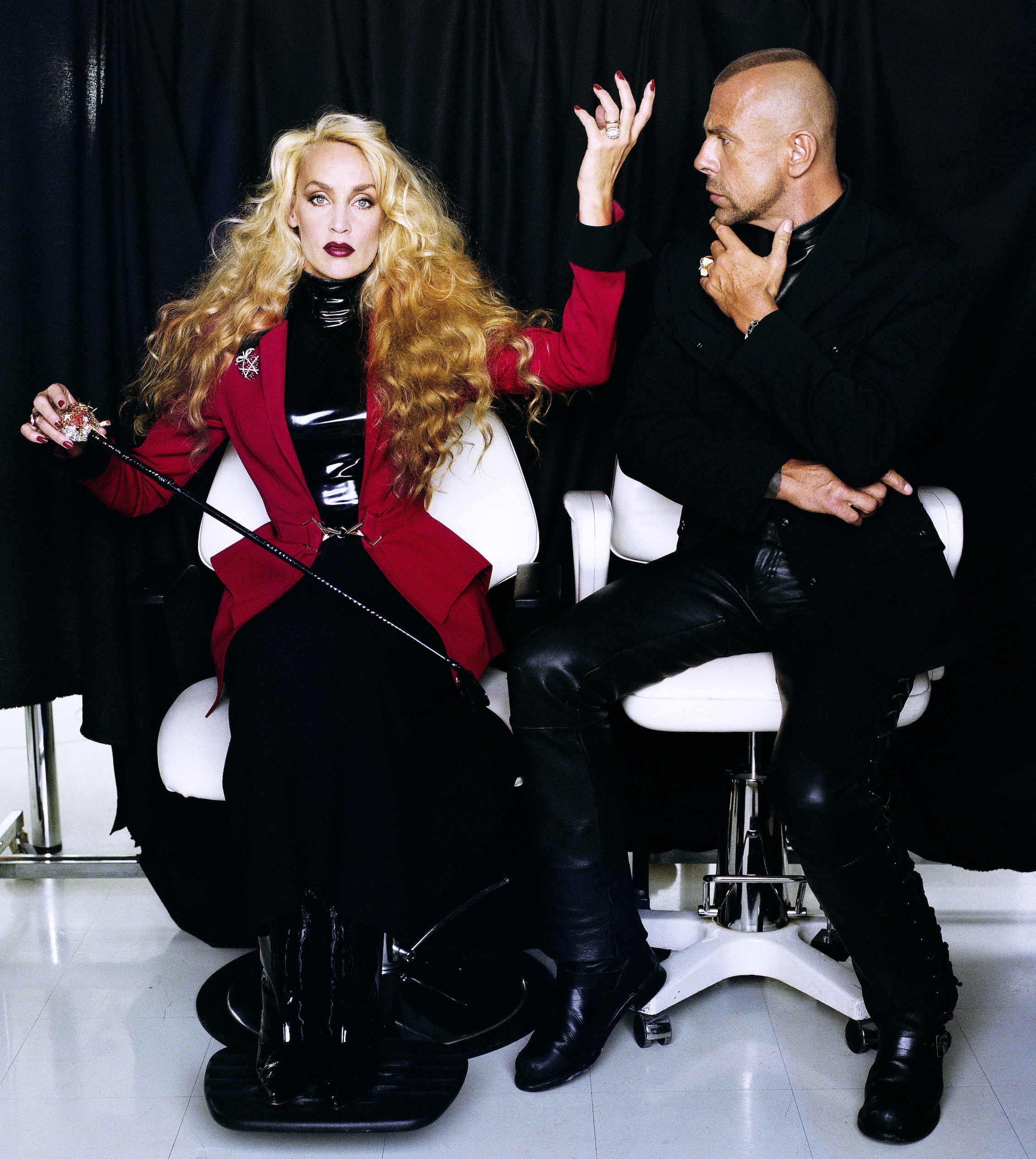 The Montreal Museum of Fine Arts continues to cement its name not only as a venue for an expansive collection of fine arts, but also as the organizer of meticulously-crafted exhibitions dedicated to groundbreaking fashion designers. Thierry Mugler: Couturissime resumes the museum's repertoire of couture-centric exhibitions after those dedicated to Yves Saint Laurent and Jean Paul-Gaultier.
The ambitious retrospective immerses viewers in the unabashedly colorful and fantastical universe of the French designer, with culturally-impactful outfits worn by countless singers, actresses, and performers—most recently, Cardi B. wore two vintage Thierry Mugler outfits from 1995 for the 61st Grammy Awards. Cultured contributor Osman Can Yerebakan spoke with exhibition curator Thierry-Maxime Loriot—who previously helmed the Gaultier show, From the Sidewalk to the Catwalk—before the visual extravaganza makes it global debut on March 2nd.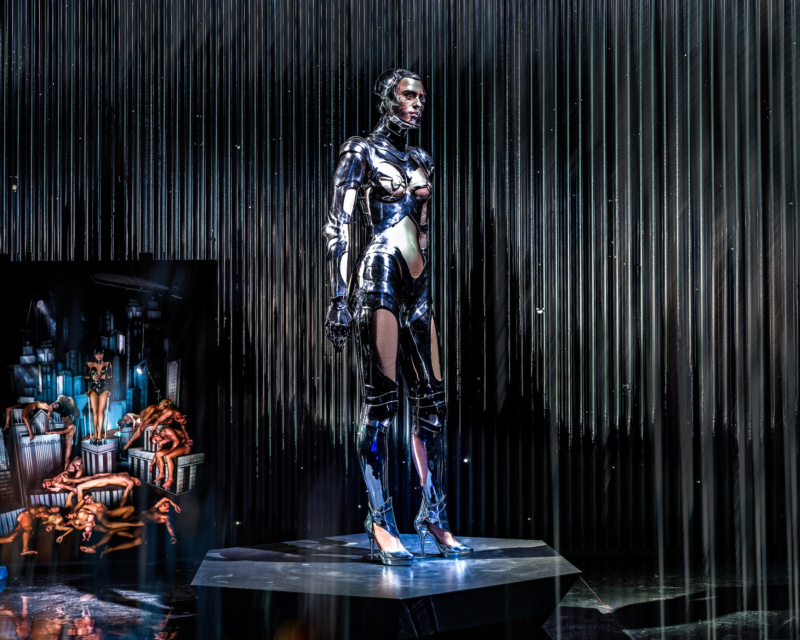 The exhibition starts with Mugler's costume design for Festival d'Avignon's Macbeth in 1985. Kicking off his massively vibrant universe with these rather reserved dresses is an interesting choice. I wanted to challenge the cliché silhouette of a sexy Mugler woman with big shoulders and sharp cuts. The series proves his status as a creative mind, rather than a stylist. He put women into muscled outfits for Macbeth to emphasize their power and presented them almost as superwomen. These dresses, similar to his others, have told everyday women that they can walk out to the street as a superhero, cowboy or mermaid.
In typical fashion exhibitions, the installation follows a chronological order; however, it's almost impossible to imagine the era Mugler designed a piece. The exhibition requires visitors to pay attention to wall labels and see the date for each piece, because he didn't design for the trends. His approach is trans-generational and encompasses all eras, defying pop culture or demands in the fashion world. This also explains why new generation stage performers, such as Cardi B., Beyoncé or Lady Gaga, have chosen to wear archival Mugler pieces.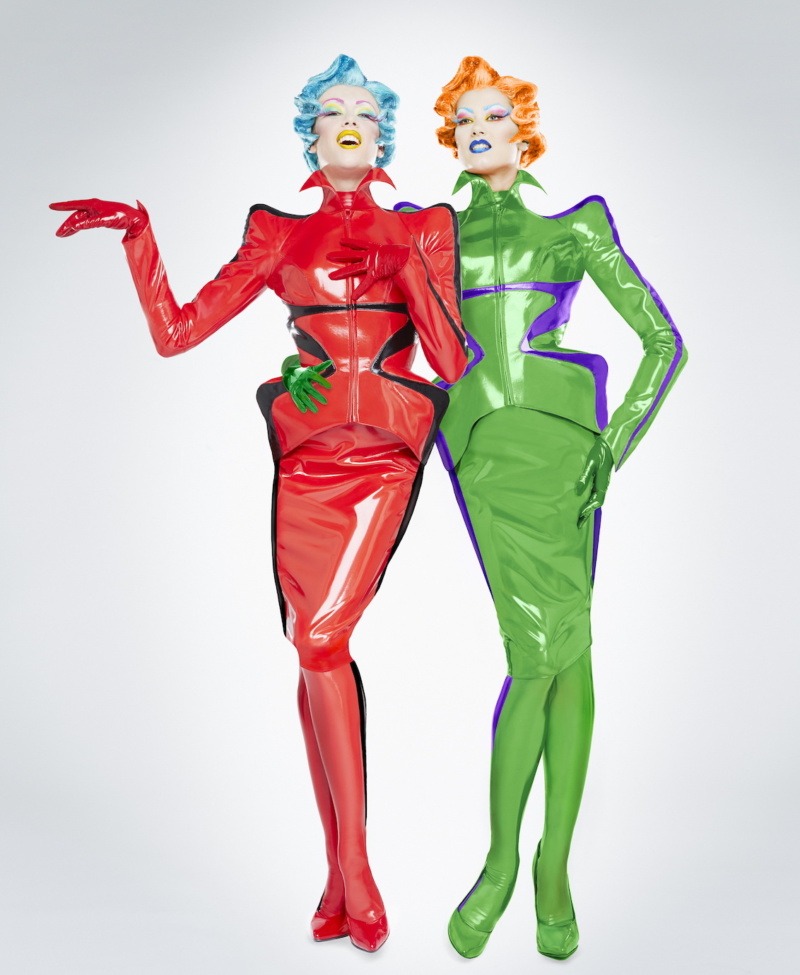 The exhibition shows that stage performers particularly have wanted to collaborate with him. The experimental spectacle aspect of his design is an important reason why many musicians have strongly responded to his work. He put David Bowie in drag; Lenny Kravitz and Pet Shop Boys wore his outfits—he also gave these men the chance to experiment.
Mugler never shied away from bringing street culture and Downtown types onto the catwalk, and his designs were influenced by the streets as well. How do you see this blend of high fashion and outcast culture? He worked with street culture and nightlife before it was cool, empowering figures society shied away from by putting them into magnificent costumes. He hired transgender models for haute couture exhibitions, which rejuvenated a very traditional way of making dresses, worn by models the audience never saw walk the catwalk before.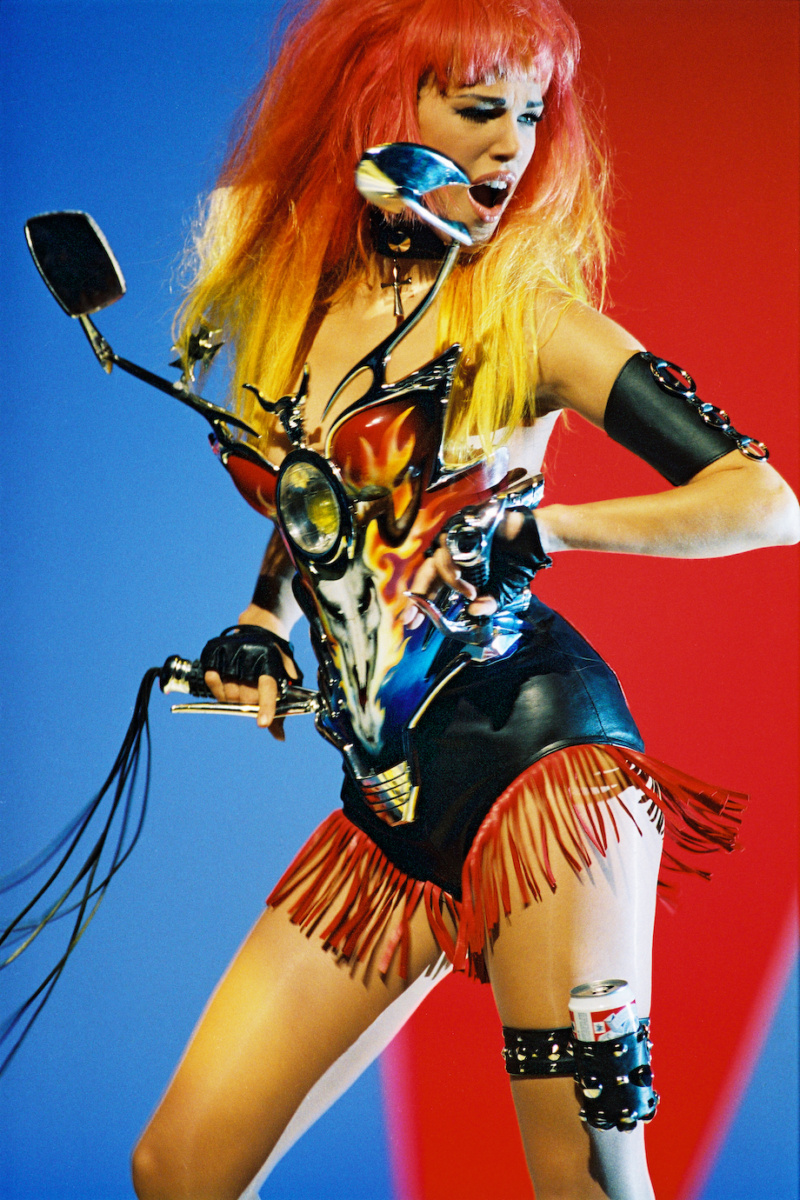 In Mugler's universe, women are not sexualized to cater for the male gaze, but rather to claim the power of their own sexuality and physicality. Mugler's women are without men, and they carry themselves with strong postures. He achieved this by making them look taller and bigger, because he believed in the importance of the way a woman stands in public. He, for example, designed a vest with an inside structure which would lift the body to look bigger. The dresses ask how an everyday woman can elevate her presence in day-to-day life.
What do you think about Mugler's depiction of a manless universe within the current #metoo landscape? Looking at his universe from a contemporary lens is important, and although he showed skin, there is no vulgarity or attempt to please the male gaze. Helmut Newton's photographs prove this aspect, representing women in the center of their presence and physicality. Also, his use of humor has allowed him to tackle important issues in his own sense.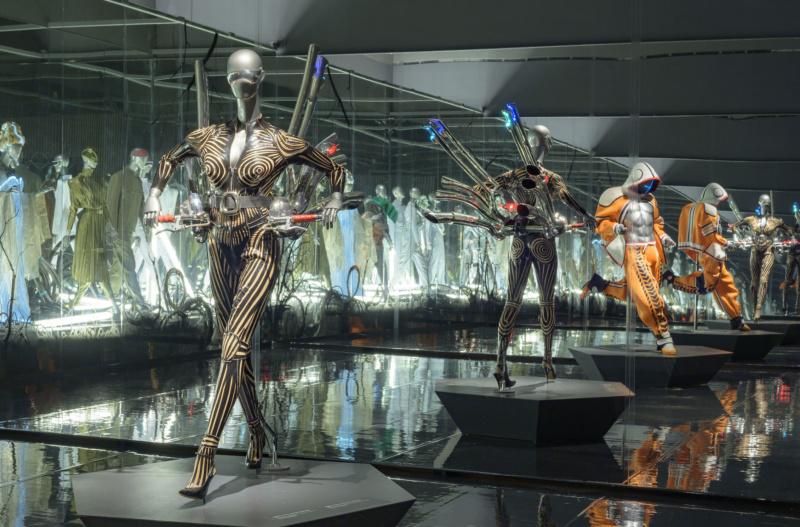 You previously organized the Jean Paul Gaultier exhibition, From the Sidewalk to the Catwalk, which was another important Montreal Museum of Fine Arts exhibition dedicated to the cultural impact of a fashion designer; it traveled to the Brooklyn Museum. Were you concerned with the public's expectations about the Mugler exhibition after the success of the Gaultier show? People assume I am following a pattern with the Gaultier show first, and now Mugler, but the two shows are very different. I don't organize these exhibitions for the fashion industry, but for a new public instead. I want people to able to discover the art aspect of haute couture. This exhibition reflects the desires and obsessions of a creative mind.
The fact that Mugler no longer designs makes the impact of walking through his outfits even stronger, I believe. Was it particularly intricate to reflect a complete legacy rather than an ongoing one? It's important to note that these works were inaccessible, because he never loaned them. So much time and effort go into making these dresses that it's unfair when only a small number of people can view them in person, and later they are photographed and put aside. The exhibitions, such as this one, create an opportunity for the public to understand the work behind the spectacle. For example, there are so many important photographs in this exhibition, such as an unpublished Naomi Campbell by Steven Klein, many works by David LaChapelle, or a painted photograph by Pierre et Gilles.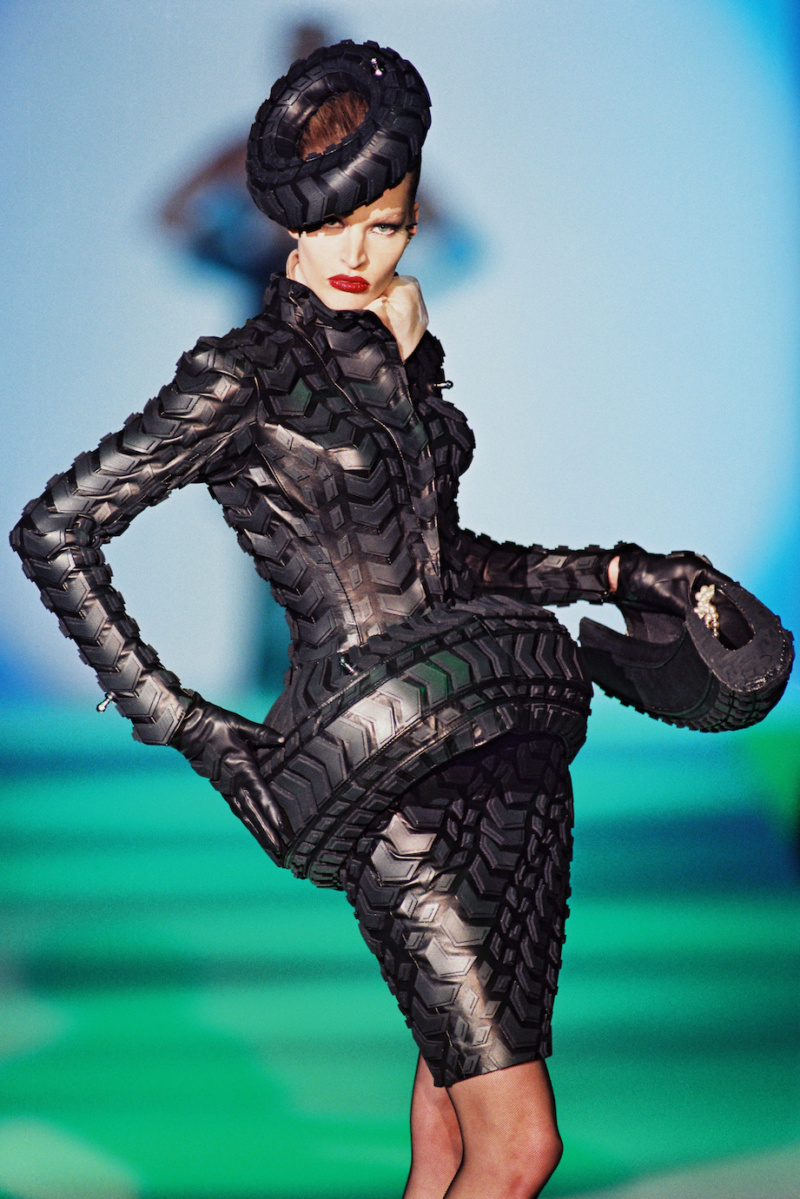 Could you talk about the research period you spent in order to place the outfits into a context? The discovery is always important. We are still adding works to the exhibition until the doors open to the public on Saturday, such as Polaroids from George Michael's "Too Funky" music video. I would not only show dresses on mannequins—the dresses need context. Therefore, the collaboration between Mugler and Helmut Newton was very important for demonstrating the exchange between two creative minds responding to each other's works. The gallery dedicated to their collaboration is a treasure, in my opinion. The public wouldn't have access to most of these images unless they visit the Helmut Newton Foundation in Berlin, but they're as important as the couture itself to understand Mugler's work. Seeing the images on Instagram or internet doesn't compare to this experience.
Thierry Mugler: Couturissime is on view at the Montreal Museum of Fine Arts through September 8, 2019.