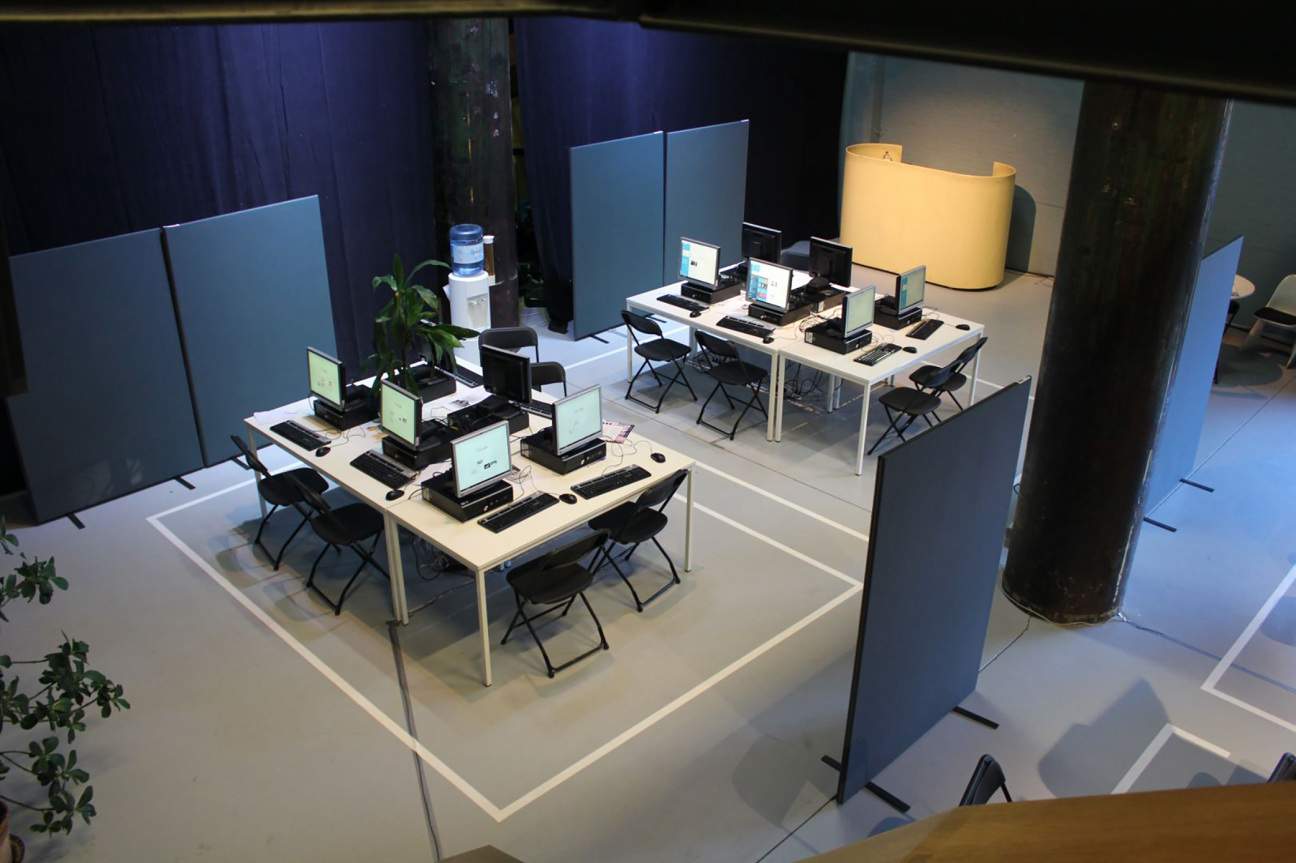 Hot Takes is CULTURED's weekly poll that asks leaders across cultural spaces for their two cents on trending topics. Want to share your own? Send your rants to CULTURED by emailing digital [at] culturedmag.com or join the conversation on Instagram and Twitter.
Established in 2016—16,000 years ago in Internet years—Twitter has risen and fallen as an instrument of online discourse at whiplash speeds. In the platform's heyday it was, as Sabrina Tavernise described, "a public square where people could challenge those with money and power," but after more than a decade's worth of interventions by venture capitalists, repeated hackings, censorship controversies, and numerous acquisitions, Twitter's fate may be more precarious today than ever before (after all, the company is currently selling off Eames chairs and espresso machines from its corporate offices). As the Twitter continues to reinvent itself, CULTURED asked writers, media professionals, and Internet creatives to reflect on the past, present, and future of the social media platform.


Paddy Johnson
Paddy Johnson founded Art Fag City—whose name is now slightly shortened—in 2004 as a critical, emerging, and unpretentious voice in the blogosphere of art coverage and criticism. The noted writer is also the founder and CEO of VVrkshop, which supports artists with exhibitions, residencies, and grant funding.
Says Johnson: "When I joined Twitter in 2008, I found its elegant simplicity appealing. We had a shorter character count, which forced conciseness—a challenge for anyone in the visual arts! It was used for poetry, experimental art, and debate. I probably learned more about art on Twitter than on any other platform because there was always an expert who could chime in on subjects I knew nothing about.
But nobody wants to spend all day on a platform that amplifies the daily horrors of our failing political system. Like many others, I had to reduce my use during the Donald Trump years to maintain my sanity. Elon Musk's purchase only further reduced my usage. At the end of the year, I requested a download of my 15-plus years of tweets on the platform, only to fail to download the file before the deadline because I didn't know what to do with them. I recall planning to migrate animated gifs off MySpaces nearly 20 years ago but forgetting because I similarly had no place to put them. (Facebook didn't support gifs.)
We're in a similar place now, but the replacement isn't apparent this time. In my podcast, Art Problems, I predicted 2023 would be the year of the comeback platform. Blogs, Pinterest, and Tumblr, have all seen a resurgence in use. Speaking of which, Medium's new instance on Mastodon is looking like a promising alternative to Twitter. You have to apply for access, but maybe that's for the best."
Guy Branum
Guy Branum has written books—Tiffany Haddish called his book of essays "Smart, fast, clever, and funny (As fuck!)"—TV shows​, and scripts for podcasts, but his Twitter account might ​the best entry point for his indiscriminately zesty critique of culture and meditations on the entertainemnt industry. Until recenty, at least.

Says Branum: "Twitter was a place where the voices of celebrities and house-husbands enjoyed a little taste of equality. It lifted up a lot of amazing people, and created moments of community I will remember forever. Who I am and how I feel was always better represented by 140 characters than a photo or a little dance. Unfortunately, a lot of people used this opportunity for speech unchecked by institutions to attack and lie without considering the humanity of the people behind the @ sign. I've had to partially remove myself from Twitter to avoid those temptations in others and in myself, and I hope our sense of online ethics and propriety matures enough that we don't ruin the next social media platform that has such potential for joy, wit, and community."


William Powhida
There was a period in critic-turned-artist William Powhida's body of work in which the contemporary painter​ was speaking directly to his own enemies—​names that spanned a mix of​​ peers ​and his own father.​ Though he hasn't formally shown the trompe l'oeil works since his 2009 show "The Writing is on the Wall" at Schroeder Romero, it's not hard to imagine Elon Musk topping the artist's line-up today. Here, Powhida, who exited the platform in late 2022, responds in the form of seven Tweets.
Says Powhida: "Having entered the NY art world in the early 2000s, I spent a lot of time reading blogs and commenting. The comment sections on blogs like Art Fag City were centers for debate among readers. 1/7"
"At some point, I started to think of them more as 'comment pits' where personalities engaged in a kind of battle. When Twitter emerged near the end of the decade, it appeared as if someone had asked, 'What if we turned the comment section into a website?' 2/7"
"The thing was, it was fun. No longer tethered to specific blogs, Twitter exploded for the art world commentariat to comment 24/7/365. A new crop of very online personalities emerged without the constraints of having to publish. 3/7"
"In the early aughts, people spoke to each other using it as a two-way channel, but that conversational atmosphere slowly changed. It transformed into more of a one-way channel of communication with user-brands broadcasting comments on comments as Quote Tweets. 4/7"
"This was less fun. One friend noted, it also became a very elaborate RSS feed to find news quickly, an essential requirement for doomscrolling. The most active users in my feed tended to be journalists, who found themselves tethered to Twitter as a function of their jobs. 5/7"
"As an artist, it served a promotional function for me as well, but was never great for sharing images. That was the domain of Instagram. Twitter was for word people and those who still enjoy the conceptual, linguistic games of contemporary art. 6/7"

"Elon Musk's acquisition of Twitter offered an invitation to step away from the comment section website. It's not as much fun to watch people talking over each other, and now we have podcasts to listen to for that. 7/7"
Andrei Taraschuk
Twitter has long had a bot problem, and Andrei Taraschuk is reponsible for it—kind of. The artist and software developer created BotFrens, a "no-code automation tool for web3," but his most creative project might be art bots, which are exactly what they sound like. The algorithmic accounts share the works of artists and images from museum archives, creating a new discourse for art on the Internet.

Says Taraschuk: "I've been building on Twitter for the past 10 years, and the last six months have been brutal. The uncertainty created by Elon [Musk]'s acquisition has made it virtually impossible for developers like myself to continue building on Twitter or plan for the long-term. Why would anyone invest their resources into building something that might get shut down without notice? It also doesn't help that the entire developer support team was fired or left!

What made Twitter special was its active developer community who kept building new tools and pushing its innovation forward. The disruption created by Elon is alienating that community, forcing the developers to explore alternatives like Farcaster, Lens Protocol, and Mastodon. This is good for the social media ecosystem as a whole as it encourages more innovation in other places, but it's bad for Twitter.

I love Twitter and want to see it make a comeback, but I am losing hope. Through a connected network of artbots on Twitter, my company built a community of over 6.5 million followers. These followers enjoyed seeing and discussing the art they saw in their feeds. That special community of art lovers is now in danger of being lost. We know we're not alone here—many communities on Twitter are at risk of dissolving."


P.L. Henderson
Writer, reviewer, and art historian​ P.L. Henderson​ has dedicated her career to ​supporting​ female artists. From essays to publications, including Unravelling Women's Art, which was released last year, Henerson​ ​takes a historical approach to her storytelling, while her wildly popular Twitter art project, @womensarts1, oscillates between the past and present.

Says Henderson: "Twitter remains an imperfect yet still hugely beneficial platform, which as one of the most used social media sites, still offers followers tremendous access to a diverse world of people, information and entertainment. During the recent pandemic it noticeably became an absolute lifeline for many, so has an important social function in both reaching and connecting people. For small businesses, freelancers, artists, writers and so on, it remains an invaluable source of relaying their crafts to a large audience. I don't see an exodus and think most people are happy for the platform to continue because it is so ingrained into their daily lives and it's very easy to access. I think there is always emphasis on the negatives because it makes a more sensational headline, while the benefits to the average person are sometimes ignored. As a person with an account sharing art, it has been a novel and very successful way of showcasing historic and global talent and the positive feedback I receive lets me know the platform still really matters, despite any changes."



Aubrey Hirsch
​Unlike many illustrators that gain traction on the Internet, Aubrey Hirsch's social media feeds are not always flooded with her art, humorous reflections on the minutiae of everyday life. Part of that might be because the New York-based creative is also a writer and professor whose work has appeared everywhere from the New York Times to Time magazine. In either medium, though, Hirsch​ keeps her opinions quite clear.

Says Hirsch: "I was a late adopter to Twitter, but I really found my community there. I came for the jokes, but I stayed for the friendships. I think it's safe to say I would not be where I am as a freelance writer and comics artist without it. I use that space to share my comics, make connections with editors, and build an audience for my work. When [Elon] Musk took over and promised radical changes for the platform, it felt really scary, both as a person who considers Twitter to be 'the office' and as a person who has experienced a lot of hate online. I've definitely noticed an increase in emboldened trolls and a decrease in the effectiveness of the algorithm since the takeover. And, if my follower count is any indication, a pretty serious exodus of individuals from my communities. People sometimes ask me why I decided to stay and the truth is, I still feel like I'm deciding! Even if it's less-so than before, I still find Twitter fun and useful and I imagine I'll stay until that isn't true anymore. If the day comes when being on the platform no longer feels right, my hope is that because my people and I found each other once, we'll be able to find each other again somewhere else."
Evan Ross Katz
The Twitter bio for Evan Ross Katz declares that he "hates it here," but the truth is the journalist, podcaster, and fan-turned-BFF to Sarah Michelle Gellar does not. How could he? From sluthey gay gossip to biting cultural pieces, the writer's work revolves around being constantly connected and what other source of constant bite-sized info do we have? Well, at least for now.

​Says Ross Katz: "​The state of Twitter? Well, it's not looking good. For all of the obvious reasons. I can't say my Twitter habits have changed much. I still ingest a ton, mostly out of habit. I suppose I participate on the platform far less, but that's not really due to El*n so much as my waning interest in the platform. I still find it to be the most useful place to learn about popular culture in real time—and to get a feel about how the culture is being received—but if it all went away tomorrow that would be fine for me too.​"​
Aliyah's Interlude
Memes, fit pics, and unedited—oftened unfinished—thoughts comprise Aliyah's Interlude's timeline on her Twitter account. And while there is overlap on other platforms for the creator, whose name is not publicized, it remains the most intimate access into the 19-year-old's stream of consciousness. Even if it is her channel with the least amount of followers.

She says: "As a content creator myself, I believe that the state of Twitter is more inclusive than ever before. Because of Twitter's algorithm, anyone can become known on the app without ever showing people who they are. Unlike other apps, Twitter is a place where you can become famous off of personality alone, which I really love. There are also so many communities on Twitter that fit into your niche interests that you might not find anywhere else. I love being able to express my thoughts through writing simple Tweets throughout my day. It's sorta like a diary."