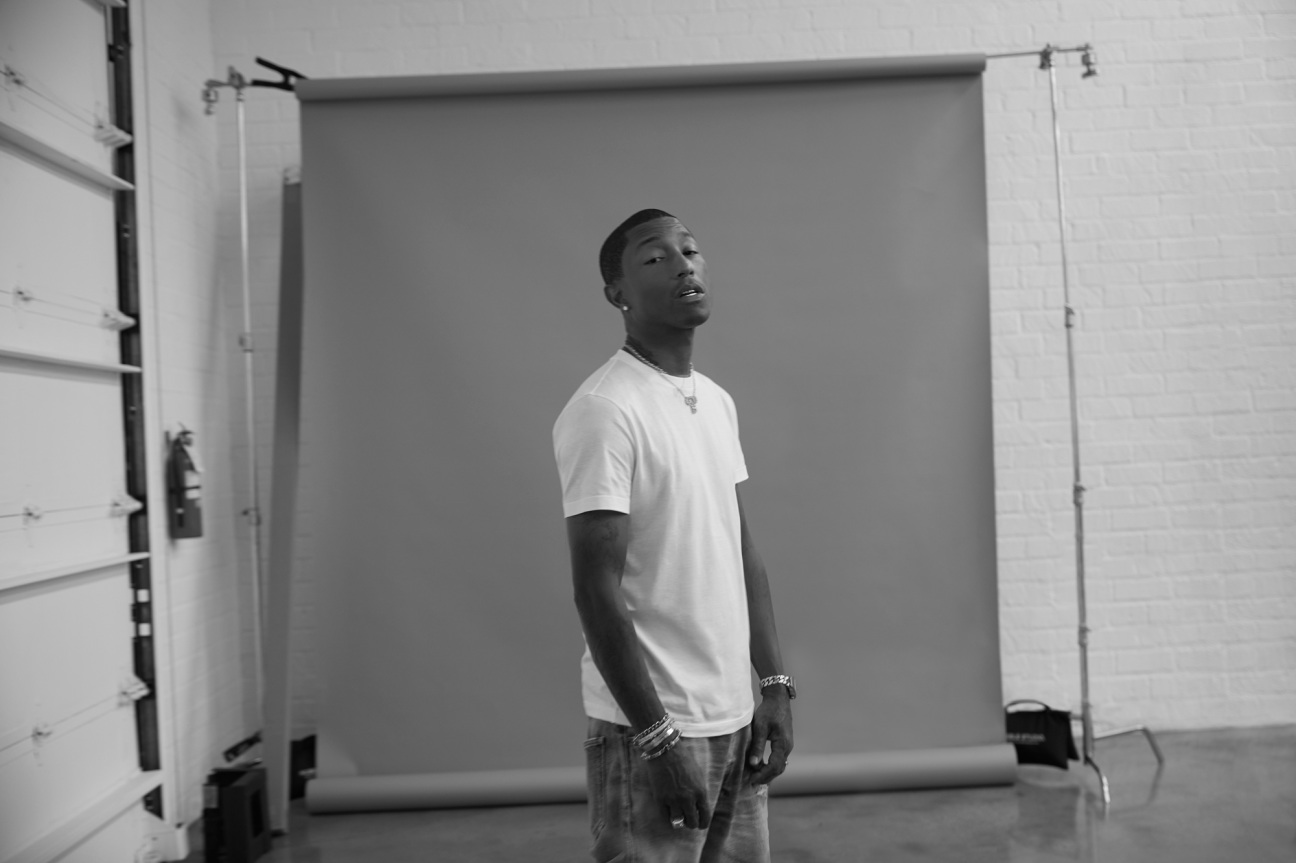 As one of the most accomplished multi-hyphenates in the entertainment industry, the musician, designer, and entrepreneur Pharrell Williams is no stranger to collaboration. However, his latest venture, Joopiter, a philanthropically minded, digital-first auction house and content platform, sees him entering a new space. For the company's debut auction—"Son of a Pharaoh," which took place this fall—Williams partnered with a new class of experts to perfect the project. It also highlighted the artist's own gift for concocting one-of-a-kind creations with others, including a historic astronaut gold pendant made with Jacob the Jeweler.
Sarah Powless: What inspires you to collaborate with other creatives?
Pharrell Williams: I've always been a collaborator. At my core, I am a music producer, which is all about coming together to share ideas and create something. I am inspired by so many things, but most of all I am inspired by the idea of collaborating, the idea of two different energies and perspectives coming together to create something unique.
SP: What qualities do you look for in a collaborating partner from both a creative and personal standpoint?
PW: It's important to work with someone who is open. That's how the best collaborations happen. You have to enter the room ready to see something through someone else's eyes. I always am.
SP: Why do you think collaborations have become so popular in recent years?
PW: There's no one else giving you feedback or asking you to consider how it can be done differently when you create something yourself. When you collaborate with others and make it an open, safe, and creative space, the outcome and potential for success is limitless.
SP: What is a dream collaboration that you'd like to do in the future?
PW: I have a few coming....Wait and see.