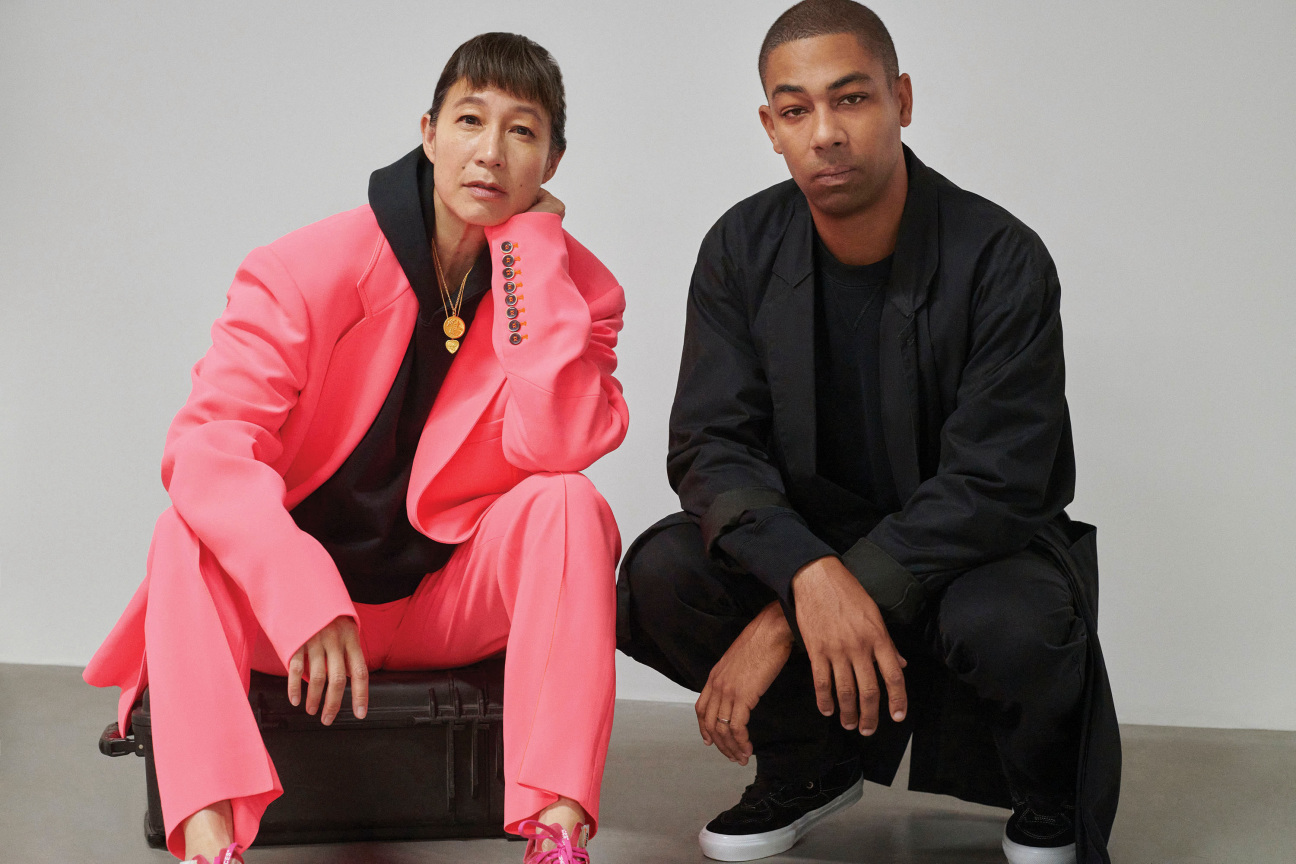 "We're focusing on changing things," Derek Wiggins begins, discussing the systemic inequities of the art world he has observed for some time in his own community of graffiti artists. "Some of my friends have been dismissed by a system that didn't respect their artwork as art, because of what they looked like, their skin color, or where they came from." Galvanized by the 2020 Black Lives Matter protests and the Stop Asian Hate movement, he left his career building startup companies in 2021 before reaching out to Karen Wong, former deputy director of the New Museum, to start GBA (Guilty By Association). The digital marketplace, which launched this fall, is, as Wiggins describes, "a digital bridge to empower the creative unseen, redistribute wealth, and re-engineer an antiquated system," and, in doing so, is changing the art industry as we know it.
"We are creating a platform so that talents who are simply hidden in plain sight have an opportunity to share their work and stories," adds Wong, who oversees the artistic endeavors of the company and prioritizes inclusivity and representation. She recalls seeing a series by the artist Susan Chen in the fall of 2020, and being so struck because she hadn't expected to see herself, an Asian-American woman, reflected in an artwork, as well at a recent MoMA donor event in which she and a friend were the only people of color in attendance. To counteract these all-too-common social narratives, GBA highlights what the founders call "creative unseens," who have been excluded from mainstream artistic circles, in particular due to race, but also those who are self-taught or whose work is considered street, folk, or otherwise.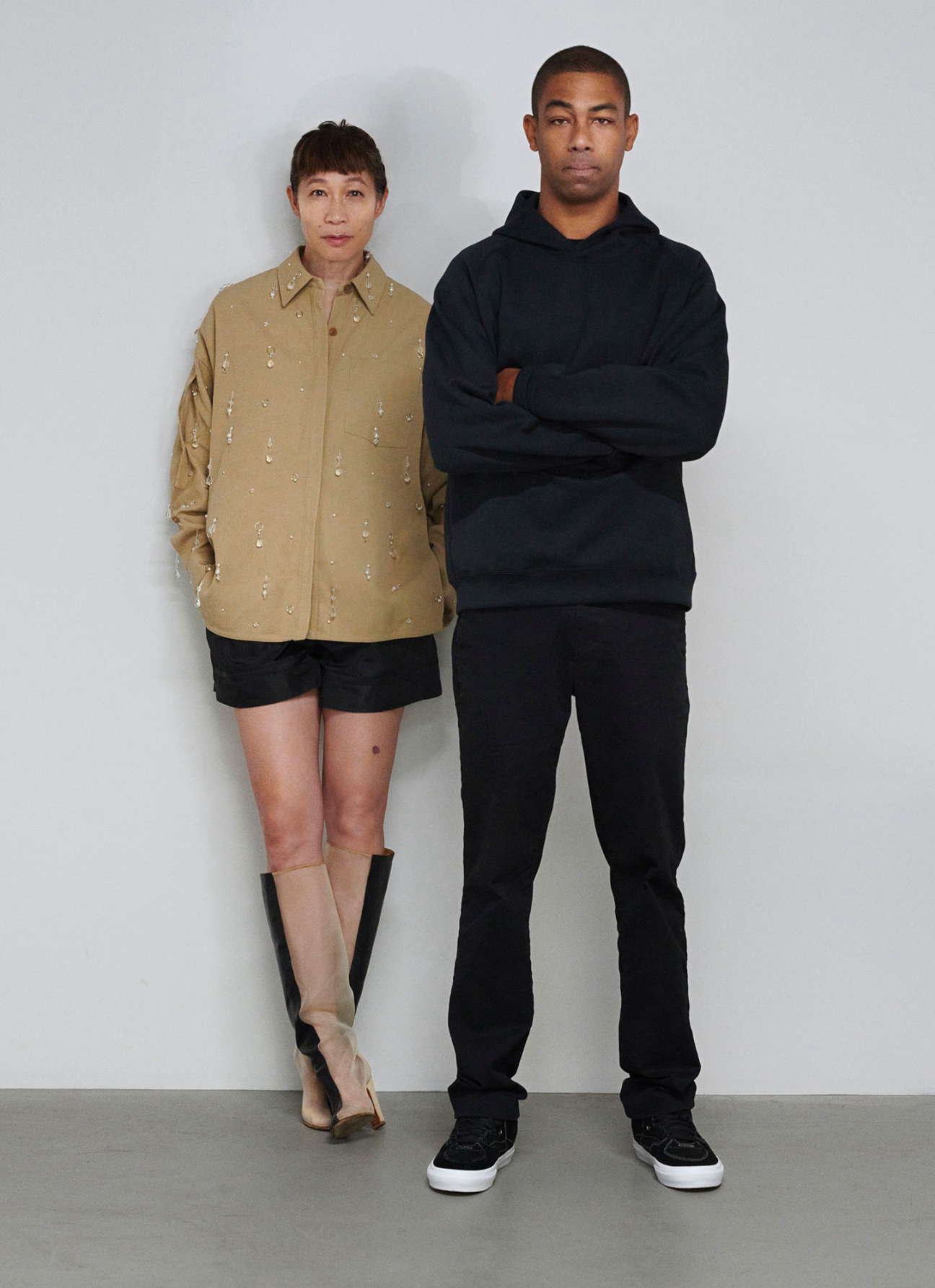 More than just change through curation, GBA is also challenging the economies of the art market through new concepts of art buying and selling. "Wealth is held by collectors, galleries, and museums, and the 'starving artist' is a real thing," explains Wiggins. "One percent of artists make it out of school and into a gallery, 80 percent of which are white male-owned and operated. These galleries take 50 percent of the profits, so artists are stuck in a lane of making what sells versus what they want to do."
With GBA, artists earn 75 percent of the net income of their sales; the other quarter goes back to the company—a structure that GBA believes will support a more sustainable art practice. "Why can't artists sell at a consistent pace?" continues Wiggins, referring to the disconnect between exhibition frequencies and artistic creation: Galleries typically show the work of artists once every few years, even though they're constantly producing. With GBA, there's no need for artists to wait to sell—drops can hit the marketplace anytime GBA and the artist so choose.
Wong and Wiggins are building as they go. In their pre-development phase, GBA organized a show of Asian-American artists supported by 3.1 Phillip Lim, and a sale of chair artworks by Camella Ehlke, founder of streetwear brand 555 Soul. More recently, GBA presented a show of reimagined Mardi Gras ceremonial suits by the DuVernay Collective, whose members practice the Black Masking Indian culture of New Orleans. For its official inaugural drop this fall, "Gen Z by Gen Z," GBA put out an open call to artists across the States. A selection of young artists from a multitude of backgrounds, many of whom are still in college, were chosen by their Gen Z peers. "You can make a masterpiece at a young age!" Wong exclaims.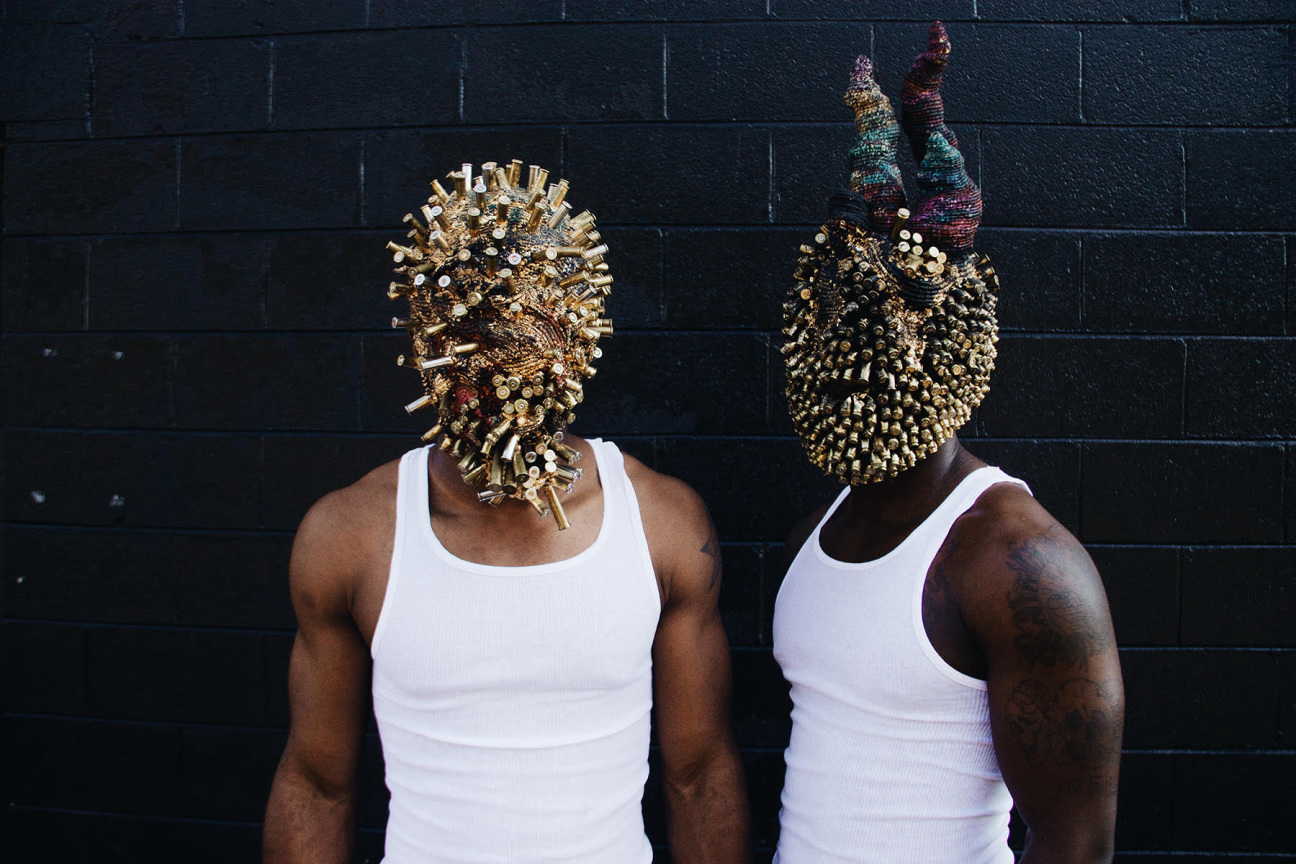 This past week they debuted ArtCities, a program that delves into single American locales in order to spotlight overlooked areas, with the first regional initiative focused on Winston-Salem and Greensboro, North Carolina. "We know the art world cares about five art schools, right? And The New York Times only cares about one," Wong explains. "But there are almost 300 art departments across the country." In collaboration with Wake the Arts at Wake Forest University, the North Carolina edition of ArtCities features artists Krystal Hart, Ashley Johnson, Lakea Shepard, Mariam Aziza Stephan, and Antoine Williams.
The textile showcase series "Extended Family" will launch in January at GBA's neighboring Ace Hotel Brooklyn; with "Magical Thinking," celebrating Black Artists, coming in February; and "Swamp Party," DuVernay's second collection, releasing in March. You might call Wong and Wiggins producers and creative directors, or engineers drawing new blueprints for art, but—most importantly—the co-founders are mentors serious about making lasting change. Wong extends the invitation: "We are hoping to shift the narrative and have people join us on this adventure."