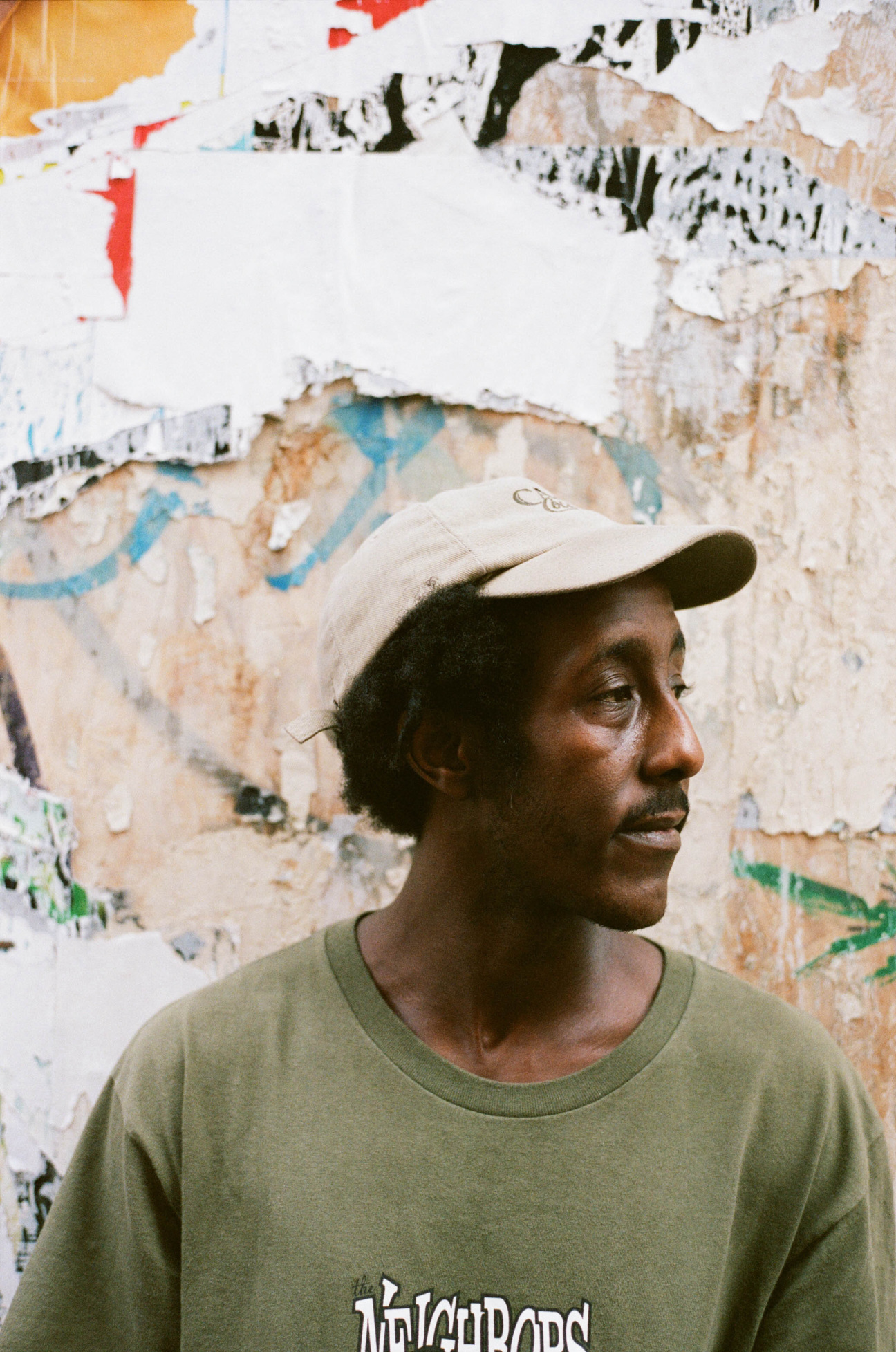 Following a short hiatus from his artistic practice, Brandon D. Landers, 37, is finally back in his studio, stretching canvas and preparing to produce his next body of work. He's just moved to a bigger space back home in Los Angeles, after spending nearly a decade in Bakersfield, California, and plans to have his latest works match his new surroundings. "I wanna get a little bit bigger. I wanna be able to walk into my paintings," he exclaims. "I want to submerge in them. I want them to bear over me pretty much. Really big. Life-size."
Music plays a role in his work, which today leans heavily toward sculpture and painting. "I got music blasting. The old smooth guys that'll lay it down on the track for you," he shares, noting that Luther Vandross and Barry White are often heard seeping from the cracks of his studio. "It could be some dramatic classical shit or Nipsey Hustle. It keeps me connected to the art."
Growing up in LA, Landers was a Boy Scout. "I would get a bus downtown for an after-school program. I'm a little dude, so I was always looking up, and everything was amazing to me." Bewildered by the engineering, sculptures, and towering office buildings, the young Landers set out to understand how these were made. "My teachers helped me out, they pointed me in the right direction and told me artists make these things." His oeuvre still consists of many of the same objects that caught his attention as a child, now formed on canvas by the strokes of his palette knife. "I pick and scoop like I'm icing a cake," he says, crediting this process to his early sculptural works.
"I don't like to show a lot," the artist says. "I hold value to my art. It's not just something to put on a wall. I'm not just trying to paint because I think it's cute. I want people to feel joy, beauty, sadness. I want to use it to show our experience as Black people." Landers's last exhibition was in 2020, at the city's Hammer Museum. "It was my first show here. I had to represent where I come from, so the first thing I thought of was family and friends. I painted a portrait of my friend Donte and his mother and some of my older cousins. They always talk smack, like: 'Why you haven't put me in a painting yet?' So when I did, they were blown away."
Discussing his hobbies, Landers reveals he's currently making time to reconnect to his wilderness roots from childhood, hiking in the mountains and returning to nature when he can. "It's like a debrief for me to be honest. It's just calming to be away from the city and all the pollution," he says. "I have a little pet furry friend now. He's a mixed Terrier. He's a good distraction and I'll just go on walks with him. He helps take me away from the studio."