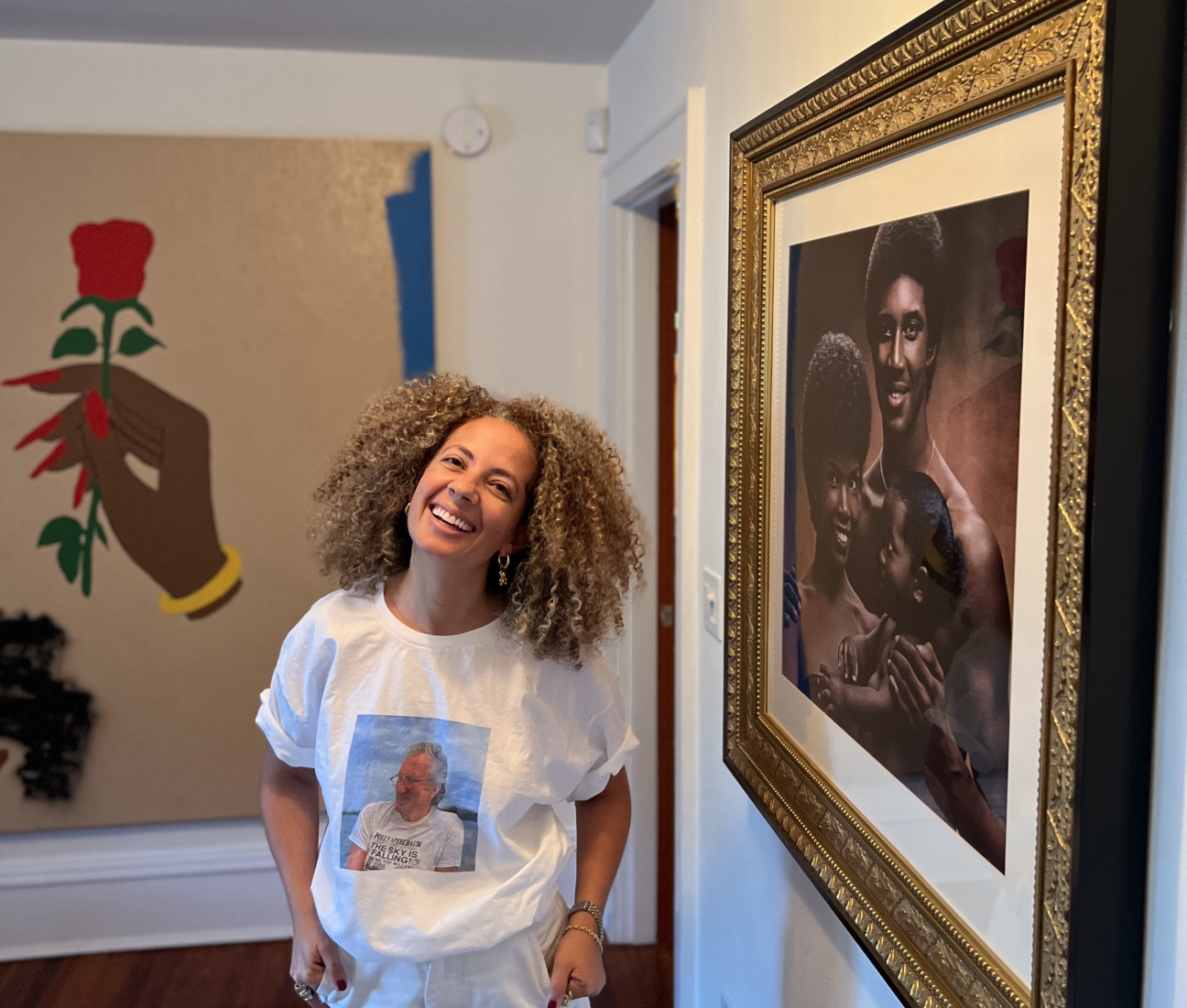 It's just before Nina Johnson's 15th anniversary exhibition is set to open, and the gallerist appears completely at ease. "It's the calm before the storm," she laughs, perched on the bed in her Miami home. Johnson's domestic space is almost a gallery itself, adorned with intimate works that the curator has compiled over her decades-long career. There's the Hank Willis Thomas portrait, hung in an elaborate gilded frame on the kitchen wall, that Johnson bought from the artist after featuring him in the first group exhibition she ever curated. There's the photo of the sculptor Katie Stout, who counts Johnson as an early champion, holding the gallerist's infant son. There's a large painting by Awol Erizku from one of the Beyoncé-approved artist's first solo exhibitions at Johnson's gallery.
A sense of familiarity is at the heart of Johnson's practice. "We're very family oriented," she notes, gesturing at the surrounding walls. "Recently Jonathan Rajewski, an artist we work with, stayed at our house in Maine while we were away. The next time we went, we found a sculpture that he had left in the living room," she recalls. "Those intimacies are important to me."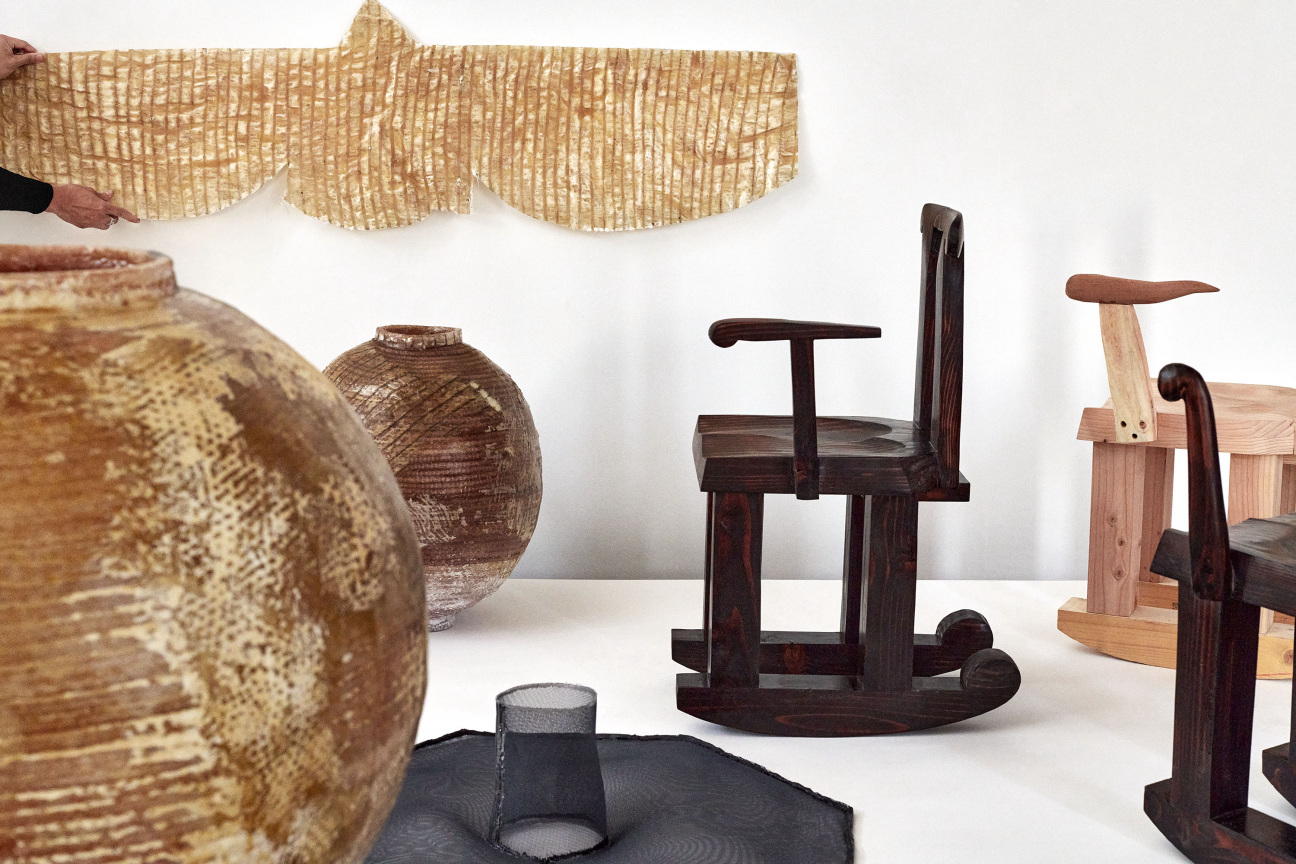 Johnson has curated countless exhibitions since she opened her eponymous gallery (originally called Gallery Diet) in 2007, and she's no stranger to opening day jitters. But this time things feel different. To ring in the occasion—15 years strong is nothing to sniff at in the independent gallery world—Johnson has curated three solo exhibitions of the artists Raúl de Nieves, Minjae Kim, and Nadia Ayari that unfurl this week across the three floors of her new Little Haiti space just in time for Art Basel Miami Beach. The trifecta of exhibitions reflects the commitment that Johnson made seven years ago to keep her growing commercial program grounded in Miami. "It was a time when I could have left, but I felt that there was still a lot of work to be done here," she says. Miami, in all its multicultural complexity, is a bona fide 21st century city—a shifting political battleground with stark income discrepancies, pressing climate change issues, and a large undocumented community. "These issues are becoming increasingly relevant across the country, but Miami has been dealing with them for more than 40 years," Johnson notes. "How does showing work in a city that's navigating these issues affect the ways that people think about them?"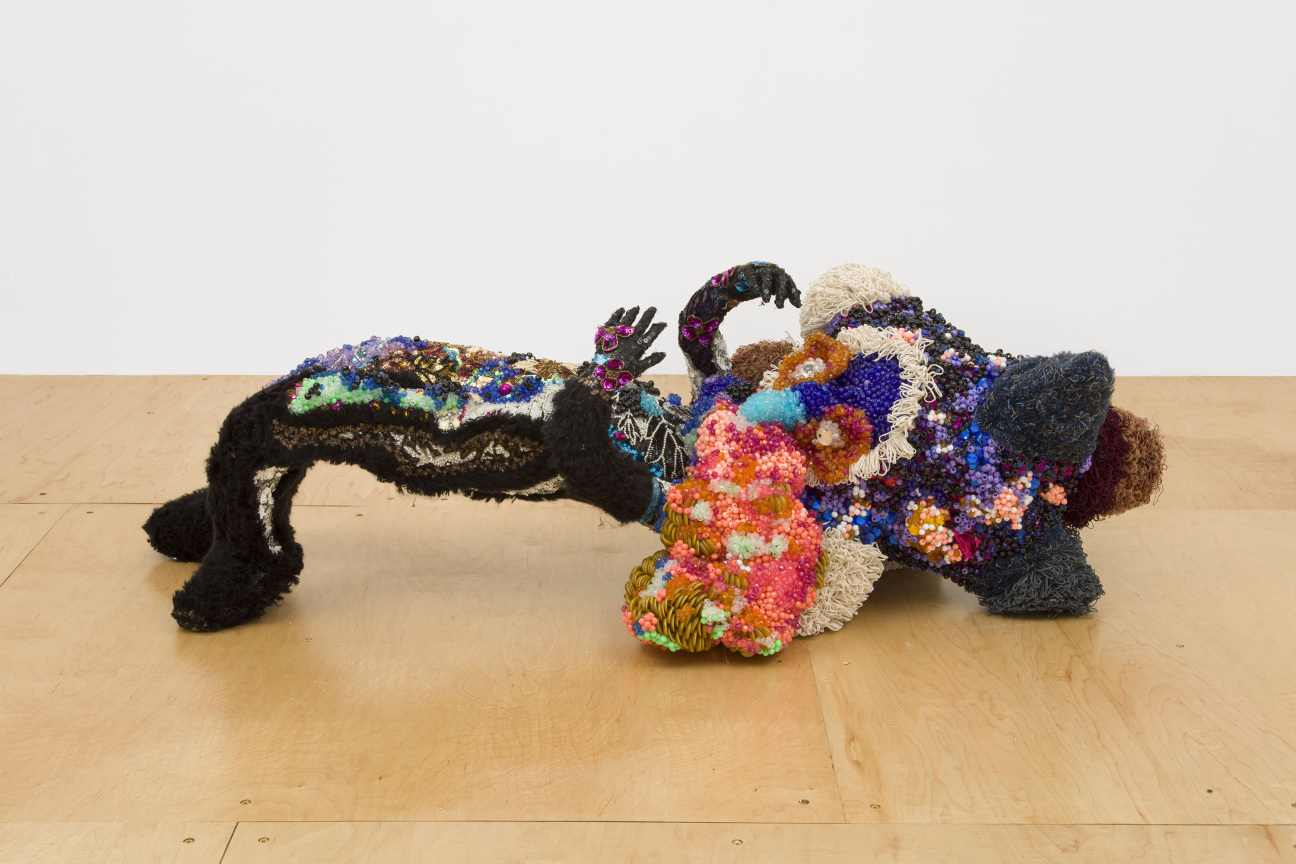 With these questions in mind, Johnson redoubled her efforts to build out a commercial program that felt distinctly Miami—she substituted the gallery's former name for her own (by then a familiar one in the city's art circles), and left the Wynwood arts district for a sun-filled 1930s building in Little Haiti. "I chose it because it had a sense of place," she says. Indeed, the space could hardly be mistaken for a drafty warehouse in Chelsea (London's or New York's). "When you walk in, you're like, 'Okay, I'm in Miami,'" she laughs. That sense of place is central to Johnson's mission, which is guided by twin goals: "To show historically relevant artists who are not otherwise being seen or collected in Miami, and to make sure that the Miami-based artists we represent have the platform to show their work on an international stage." For Johnson, this includes the likes of Betty Woodman, the American artist whose work the gallerist sold to the Pérez Art Museum of Miami, and Jonas Mekas, the Lithuanian filmmaker who had his first-ever Miami show in Johnson's space. It also includes the young designer Emmett Moore, a Miami native who launched his career in the gallery's orbit, and who is currently on view at The Pit in Los Angeles.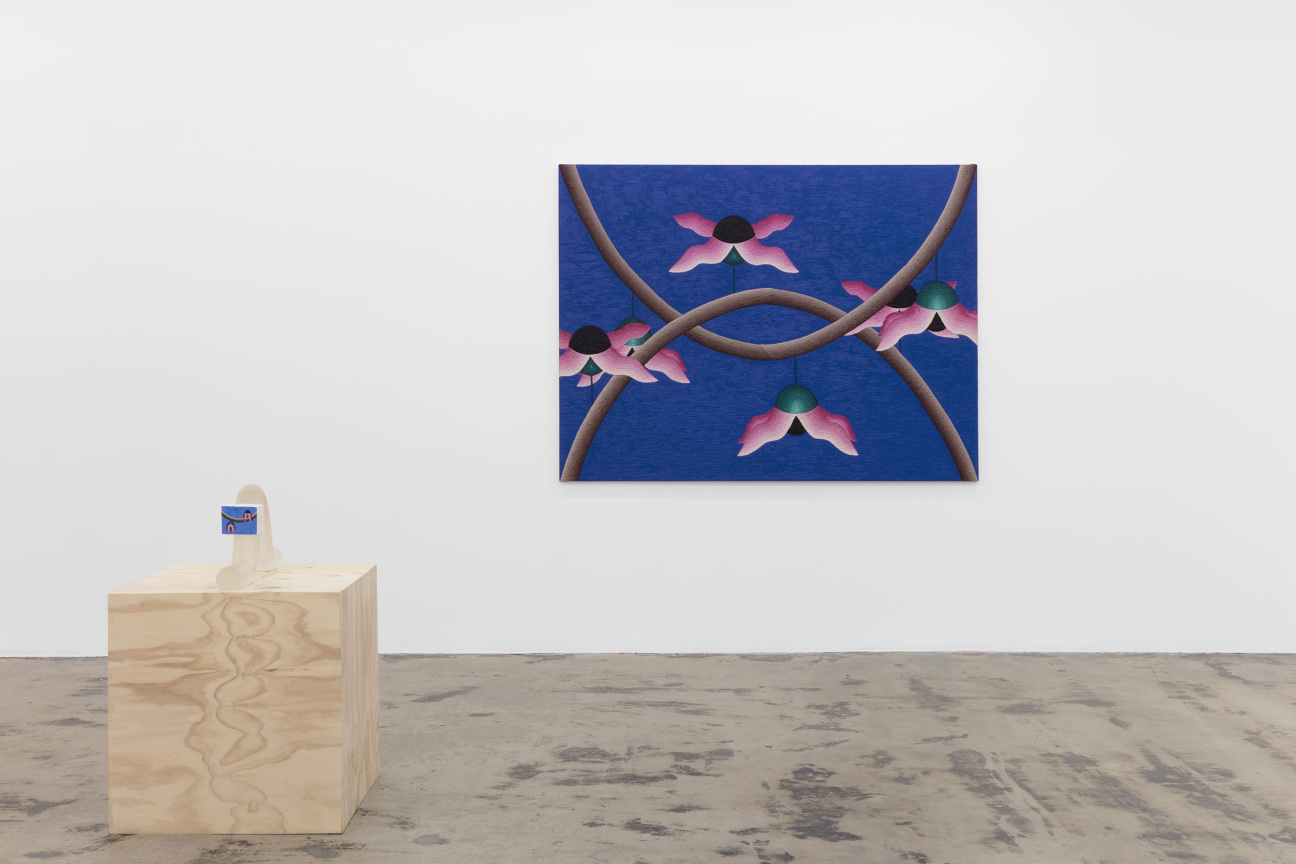 Johnson's Little Haiti property is broken up into three sweeping halls with distinct feels—there's the homey library space, where "IYKYK," Kim's "world of functional objects and design" is displayed. There's the more historic upstairs gallery, where "The Book," a selection of de Nieves's works that "reflect his approach to the next decade of his process" lie arranged like the pages of a story. Ayari's exhibition of narrative paintings and glass sculptures, "Eyelash in the Unknown," is on view in the main gallery. Despite the distinct tones of the three anniversary shows, the gallerist notes that there are more commonalities than differences among the artists she works with: "They're all craftspeople in some way. They're historians, they're a little punk rock, and they're often women. There's also an element of touch in all of the works that we show."
What's in store for Johnson's next 15 years? "I'm more interested in a 30-year game," she says, recalling her gallery's familial focus. "I want to find works that are going to one day make my clients's grandchildren say, 'Oh, my god, I can't believe you got one of these.'" If the three exhibitions on view at the gallery this week are any indication, the future looks bright.