Celebrating its 10th anniversary in New York, Frieze art fair kicks off a VIP preview tomorrow morning, gathering dealers from 17 countries and a slate of cultural programming around the city. Under the helm of Christine Messineo, who became the director of Frieze's New York and Los Angeles editions in November last year, the fair continues the intimate flavor of last May with its centralized location at the Shed at Hudson Yards and around 65 participants, nearly a third of pre-Covid numbers. For those who prefer to attend virtually, an online viewing room is still available. This year, however, Frieze's solo gallery presentations are particularly of note. Honoring artists of long-standing—and some overdue—recognition across a wide range of mediums, they resemble tightly curated, pop-up exhibitions on topics from New York's hamster wheel of gentrification to an institutional critique of the fair itself. Mark these six artists' booths on your Frieze New York 2022 itinerary.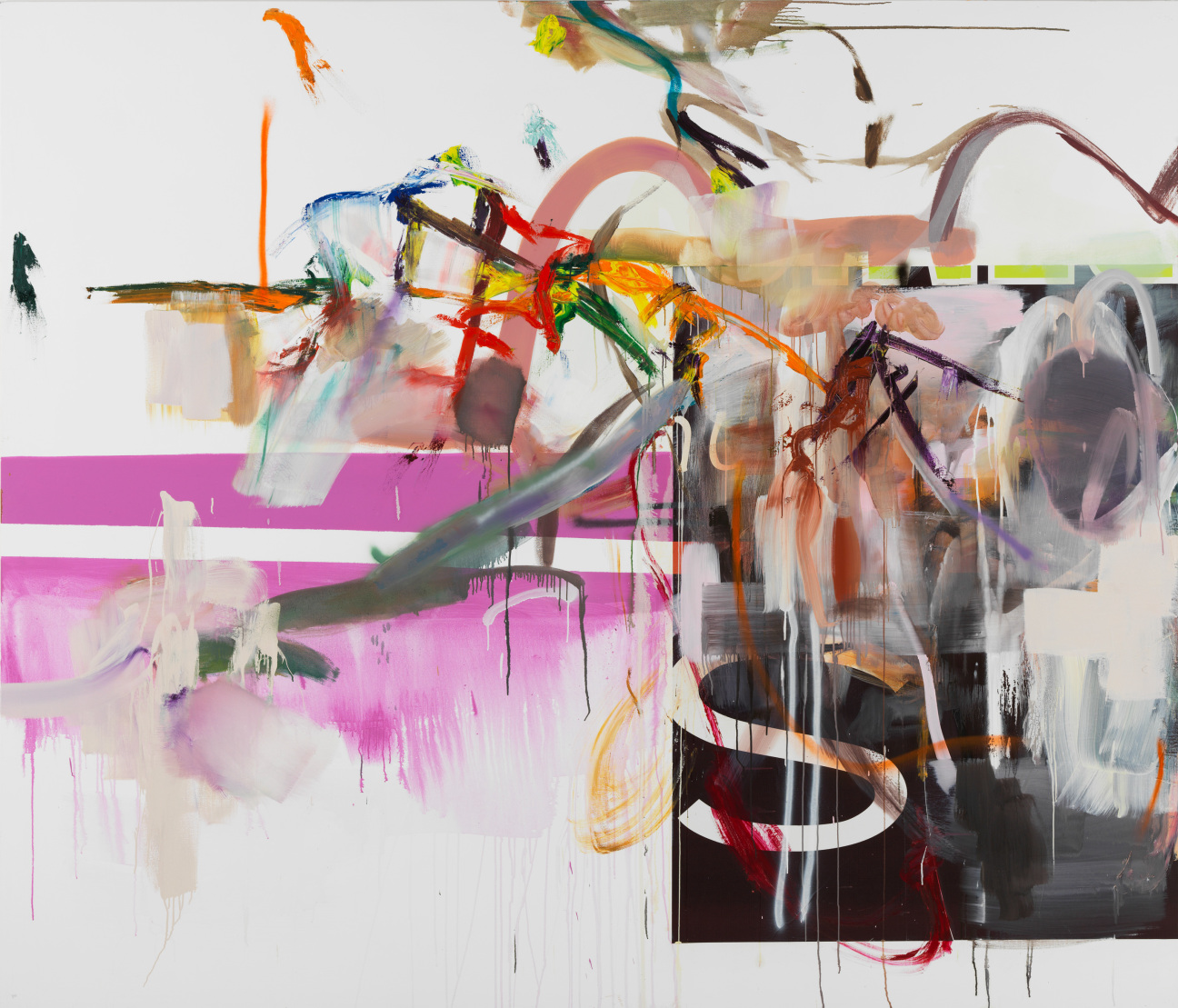 Albert Oehlen
Gagosian, New York
This year's most talked about piece at The Shed isn't an artwork, according to the man who made it. German-born, Swiss-based artist Albert Oehlen has created a vending machine, which dispenses his signature brew Kafftee/Cofftea: a hybrid of the two drinks, developed by Aqua Monaco. Known for pushing abstract painting to extremes, Oehlen's work—which is not for sale, and on view for the first time in the United States—intends to shine light on the commerciality of contemporary life and art fairs themselves. Fairgoers receive free tokens to use the machine, but fair warning: Oehlen describes the beverage as one that "won't ever let you sleep again." In addition, Gagosian's booth features four paintings (which are not free and are for sale) from 2014 that reinforce Oehlen's commercial theme, combining graphic Pop Art advertisements and painterly marks.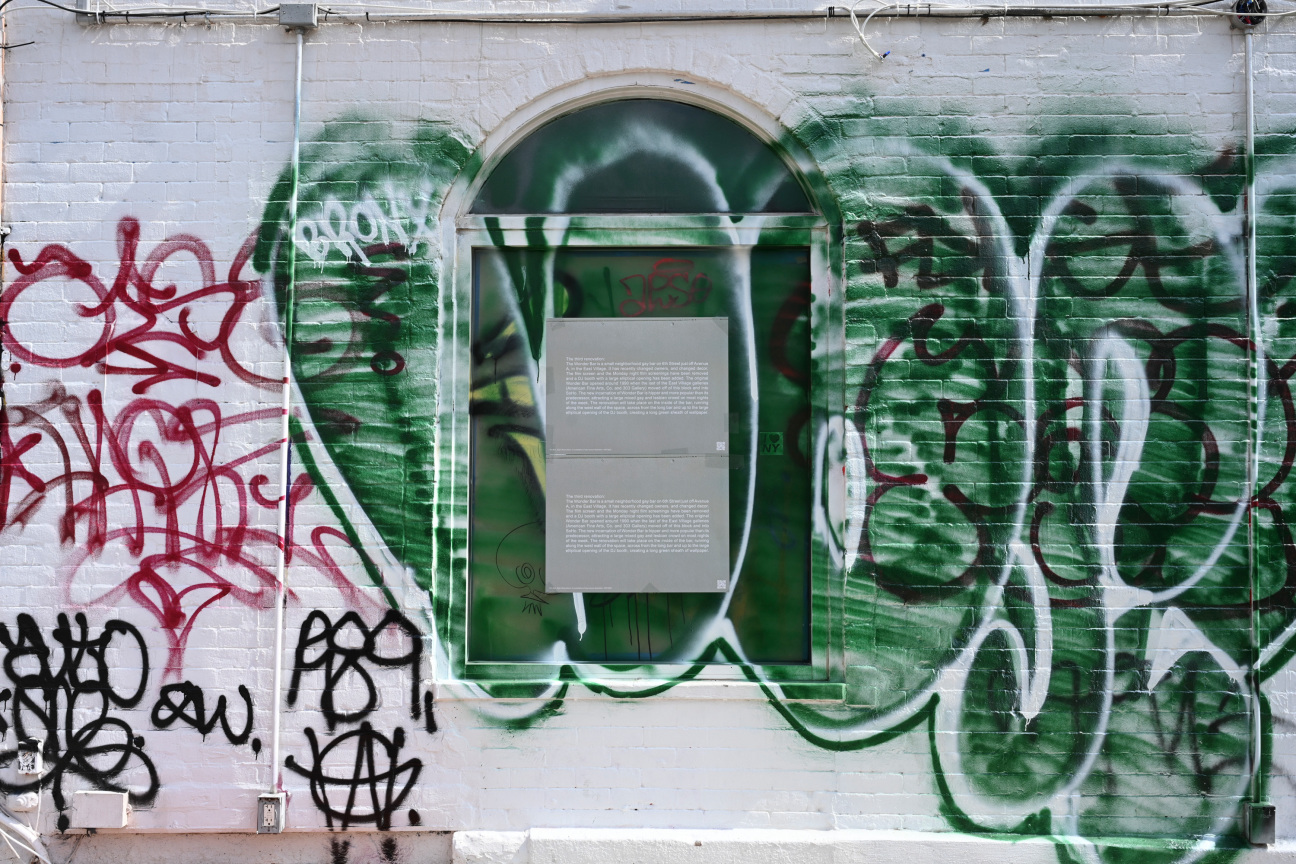 Tom Burr
Frieze New York
American conceptual heavyweight Tom Burr recreates his famous 1997 work, Eight Renovations: A constellation of sites across Manhattan, a text-based artwork that describes spaces in flux and places of transition, printed on green sheetrock. In guerilla advertising style, Burr has wild posted the paragraphs at sites across Manhattan since last month and is displaying the series on sheetrock for the fair. Tomorrow, visitors will also experience a new text by the artist, the Ninth Renovation (2022) at the Shed. "These ideas of change, gentrification, displacement and growth, from whatever angle you come at this, are still very much relevant and present, and specifically, at a place like Hudson Yards and the Shed," says Burr.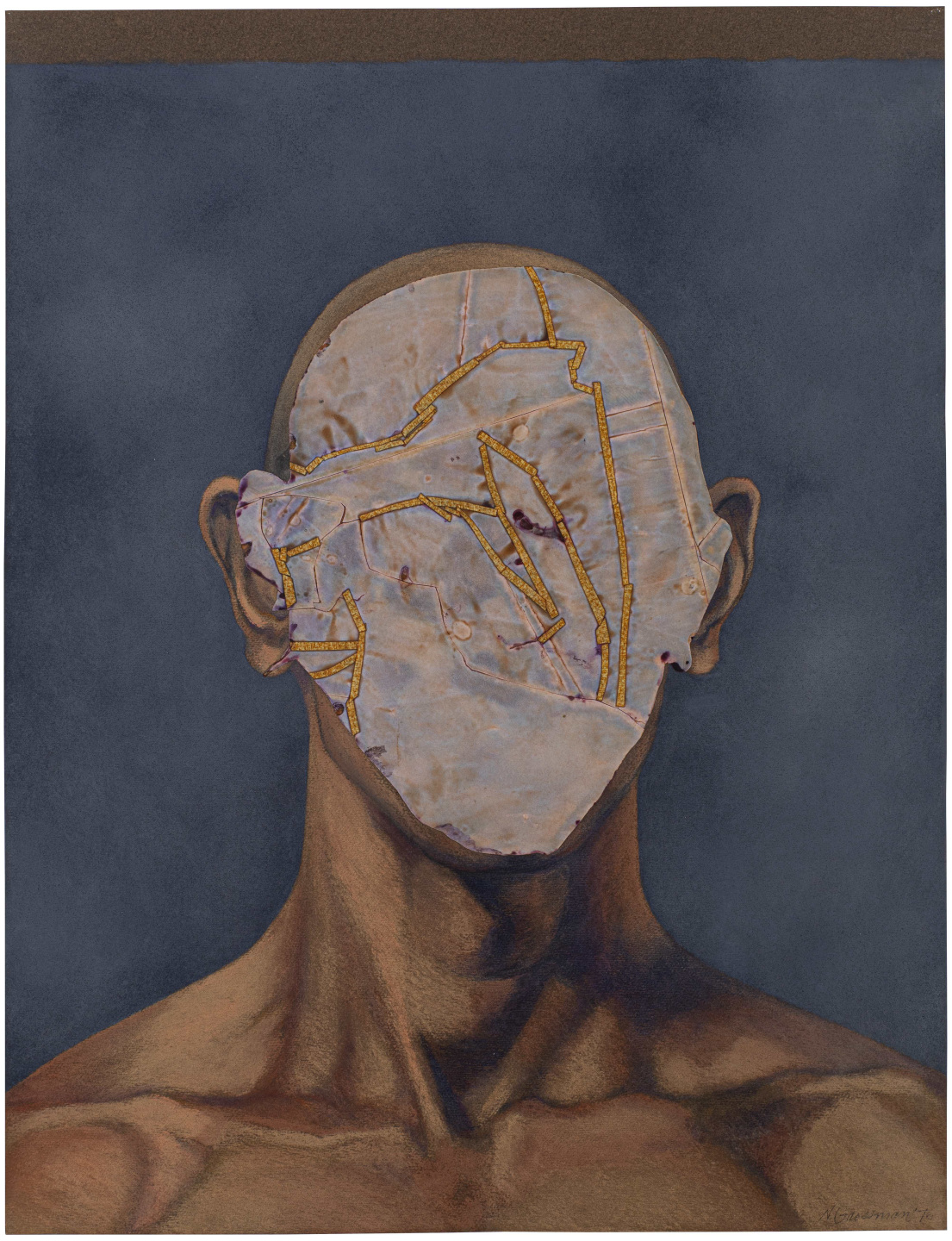 Nancy Grossman
Michael Rosenfeld Gallery, New York
Spanning sculpture, collage, printmaking and drawing, Michael Rosenfeld Gallery presents a full-fledged mini-exhibition at Frieze, "Nancy Grossman: My Body," tracing the artist's focus on the human form for three decades. It's a striking survey of Grossman, who became famous in the 1960s for her "self-portrait" heads made from softwood, overlaid with leather, zippers, spikes and straps. "To me—and hopefully all—Nancy Grossman's art feels eternally contemporary, though most of the works in our booth were created 30 or 40 years ago," says gallery director Halley K. Harrisburg. The fair presentation runs parallel to the current gallery show of the same name and coincides with Grossman's 82nd birthday. "Though her oeuvre encompasses a wide range of disciplines and approaches, including a large body of abstract work, Nancy Grossman's career has never been examined strictly through the lens of the figure," Harrisburg explains.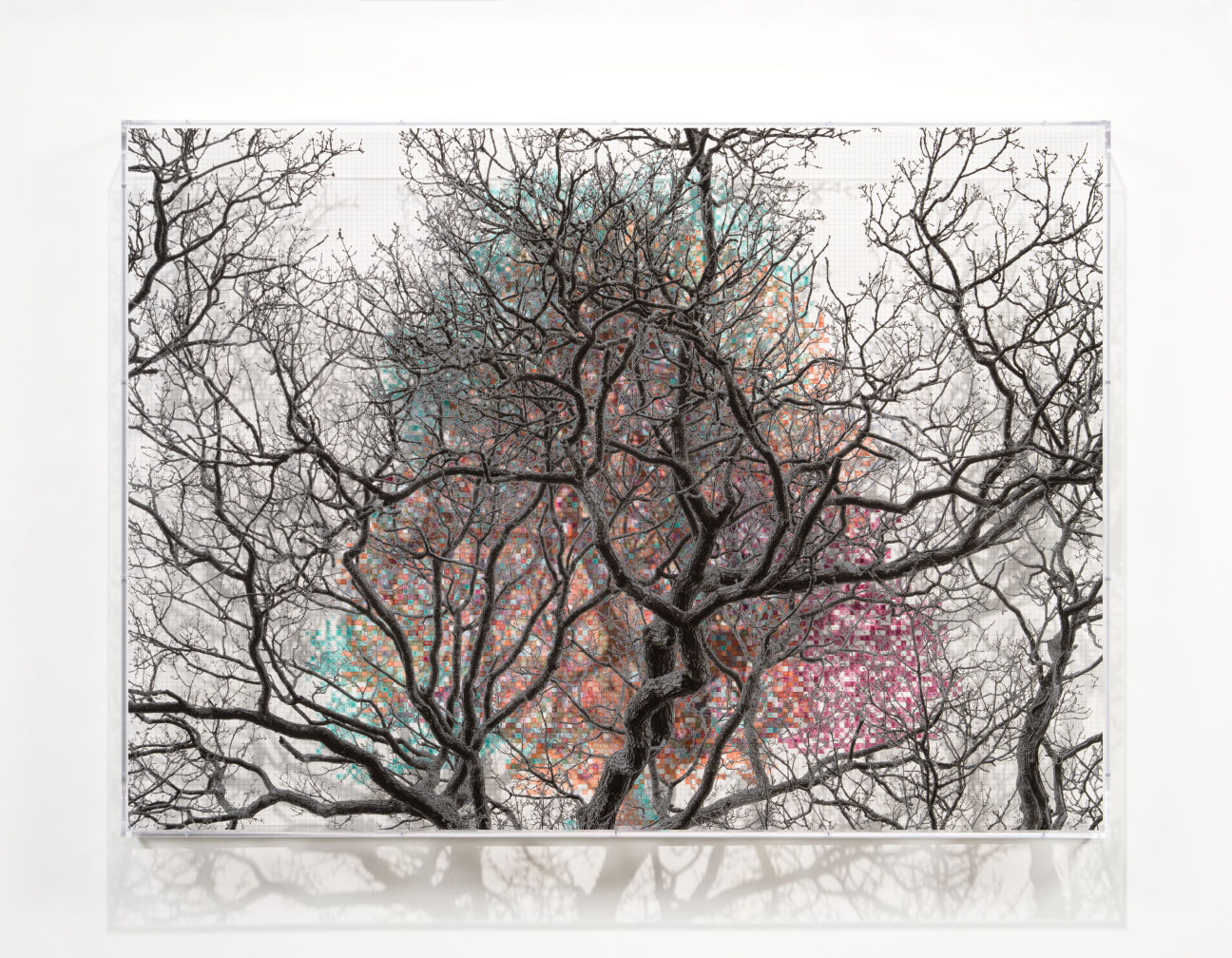 Charles Gaines
Hauser & Wirth, New York
Collectors and museums clamor for LA-based conceptual artist Charles Gaines's "Number and Trees'' plexiglass gridworks. In his acclaimed practice, Gaines paints meticulous trees and faces by number to interrogate systems of representation and identity. Frieze visitors will encounter the newest evolution of his series, which renders shadowy branches as layered, pixelated outlines. Hauser & Wirth presents five unique, large-scale gridworks, as well as a limited-edition etching by Gaines titled Notes on Social Justice: Freedman's Monument (2021). Printed by Paulson Fontaine Press, the work is a musical score, accompanied by an excerpt from Frederick Douglass's 1876 speech at the unveiling of Freedman's Memorial in Washington, D.C.
Mai-Thu Perret
David Kordansky, Los Angeles
Not to be missed tomorrow are Mai-Thu Perret's watercolors and two large-scale ceramic artworks, presented by David Kordansky. Currently the focus of a solo exhibition, "Real Estate," at the Istituto Svizzero in Rome through June, Perret's work for Frieze draws on similar themes of Roman mythology and feminist counter-narratives. "Diana, one of the new sculptures, references Diane of Ephesus, a distinctive incarnation of the Roman goddess of hunt, who is depicted with rows of bulbous, breast-like lumps on her torso," says Perret, who has recreated the strange protrusions. In her rendition, the ancient figure is a contemporary young woman with cropped hair, sneakers and an open-back dress.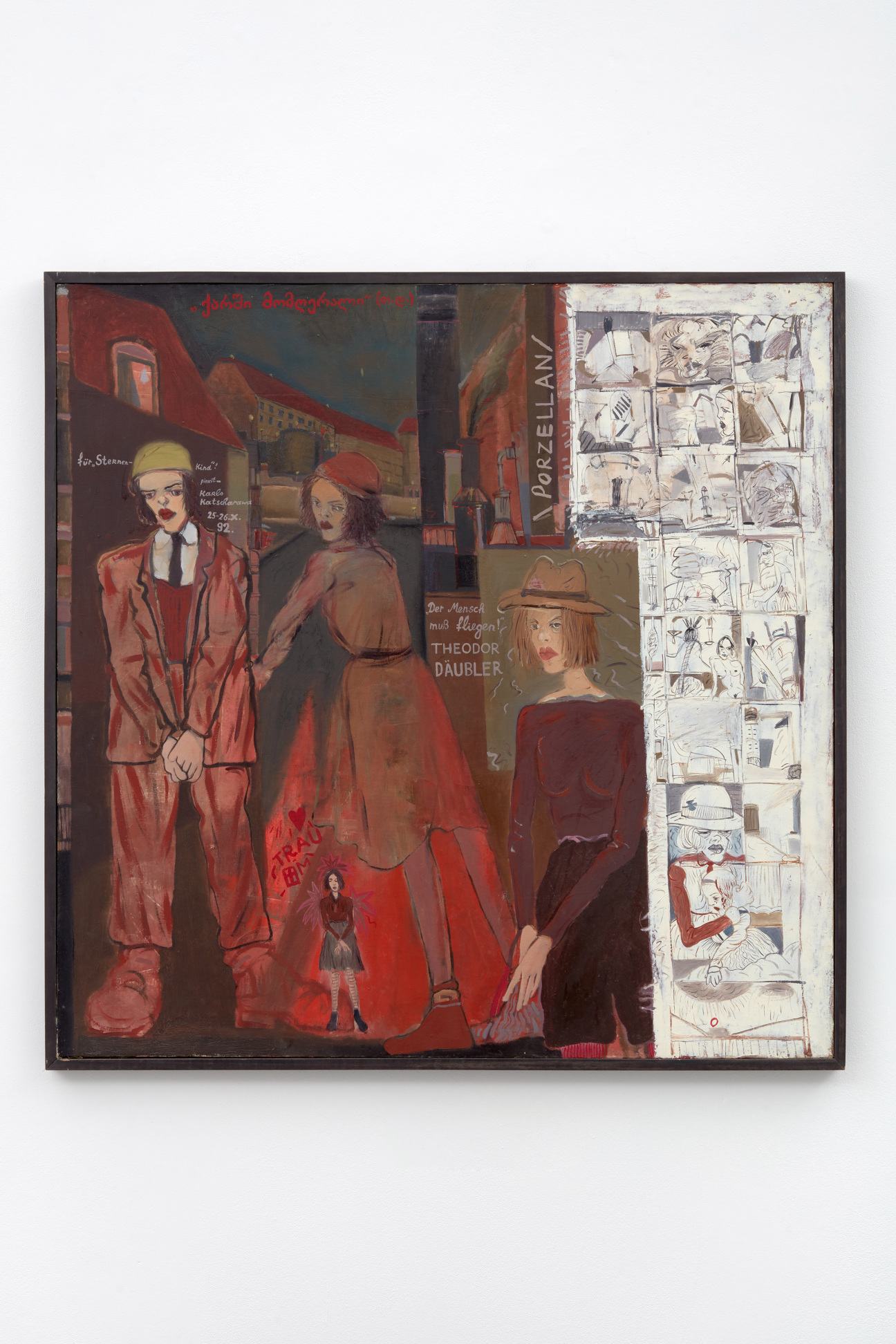 Karlo Kacharava
Modern Art, London
Artist Karlo Kacharava was a fixture of Georgian intellectual circles in Tbilisi in the mid- to late 1980s and early 1990s and made art until his untimely death in 1994 from a sudden brain aneurysm at age 30. He left behind an important, and prolific, legacy of paintings, drawings, poetry and criticism that pushed against the encouragingly loosening cultural bounds of his homeland. This year, Modern Art gallery of London introduces Kacharava—relatively unknown in the United States art world—to the New York market, with a booth dedicated to the artist's avant-garde expressionist practice. "Kacharava needs little introduction in his native Georgia and has been posthumously accorded the enduring reverence bestowed upon cult figures," says indepedent curator Anna Kats. "Yet Kacharava was a pointedly transnational agent, one whose lived experience, voracious curiosity, and travels in Germany, France, and Spain rendered him a cosmopolite well beyond the Georgian context alone." A witness to Georgia's tumultuous journey of independence from the Soviet Union, Kachavara's work invents a distinct visual world, with haunting characters who collide against a 20th-century urban and industrial landscape. "In using language, often words pulled from English and German, as found objects," she continues, "he brought the likes of Susan Sontag and Basquiat to bear on Georgian contemporary art."