SH: Coming to it with a background as a dealer, what has been top of mind for you to create for the participating galleries?
CM: For me, it has been important to position the fair as an extension of galleries' existing programs, and that we find ways to highlight a range of making. The sense of exploration that the fair is known for is not limited to the collectors or guests—t is also an opportunity for a dealer or gallerist to see and learn more about an artist.
SH: How was the selection process for the galleries different in our COVID era?
CM: Well, obviously the selection process now takes place remotely and we meet over our screens, coffees and glasses of water in hand. Otherwise, it remains a chance to catch up, to discuss the applications, the shows and the city. We have a dedicated core contingent participating in the Los Angeles fair, and are in a fortunate position that there are others who would like to be included.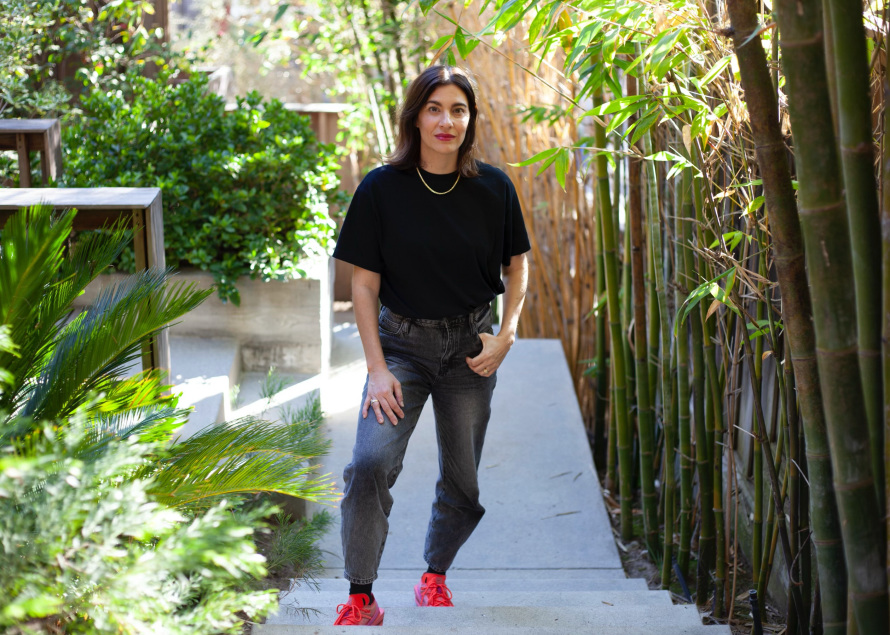 SH: What can fairgoers expect from this new location and layout? How will it feel in comparison the Paramount Studios lot? And what is the emotion or message you hope fairgoers will come away with?
CM: We've continued our collaboration with wHY Architecture who, working in tandem with our production team, have transformed what is essentially an expansive empty lot into a little oasis. You are greeted by green and works by Woody De Othello, Olivia Erlanger, Hannah Greely and Alma Allen dot the pathway. But the tent will feel familiar, lots of natural light and openness, setting the tone for a joyous experience.
SH: After two years of significantly fewer fairs, we all seem to miss the experience but for different reasons. What are you most looking forward to?
CM: To see people really engaging with art in person, discovering new names and having those conversations that enable you to see even familiar work in a new light. There's also some specific presentations that I very much want to see, these include Chris Burden at Gagosian, Betye Saar: L.A. Energy mural with Roberts Projects. Regen Projects has intimate pencil drawing by Jack Pierson made in the early 1990s that will be in conversation with a couple of new drawings. They tug at your heart in a way only Jack can do.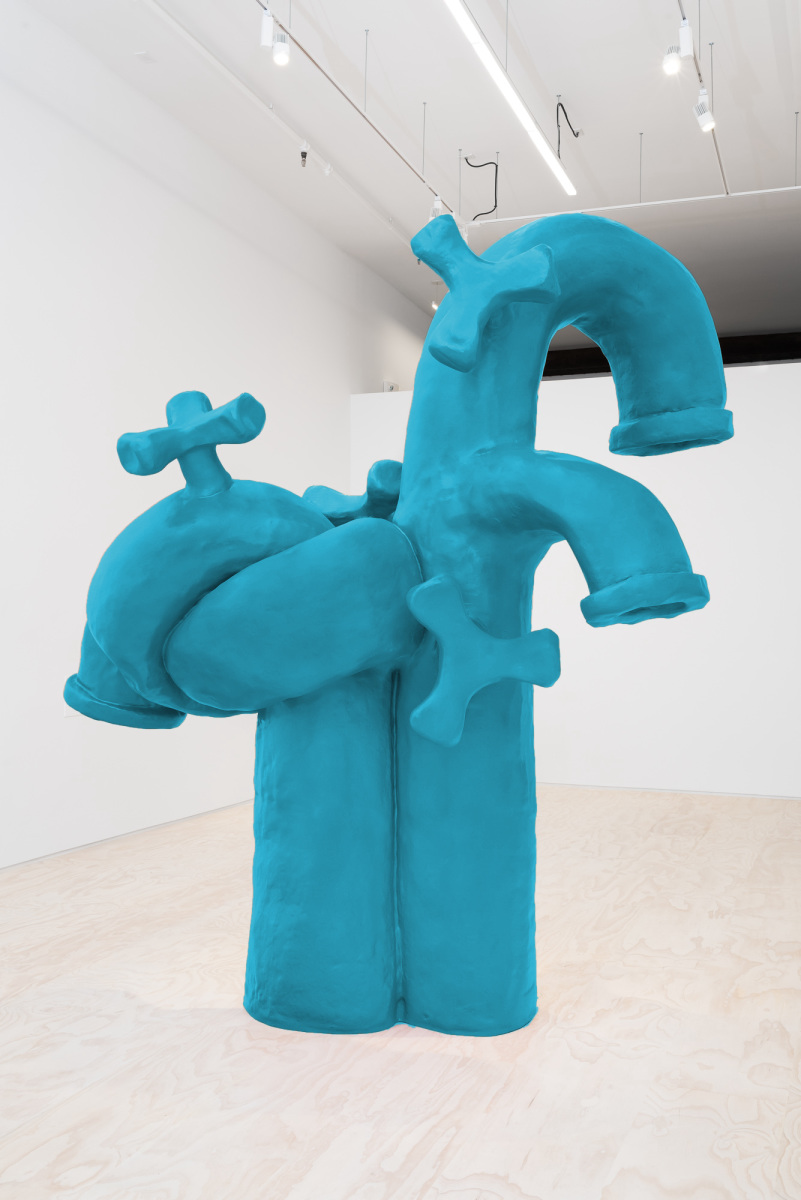 SH: You have incorporated some special programming into this year's edition. Can you tell us about this?
CM: Central to our program is BIPOC Exchange, organized by artist Tanya Aguiñiga, showcasing 10 artist-led social impact organizations from across LA—it promises to demonstrate the breadth of the creative community in Los Angeles. Glenn Kaino will be activating the work Revolutions on two occasions during the fair. And our Impact Awardees will finally be exhibiting their work, which won them the prize, it's an initiative that Frieze initiated in 2020 so to see Mary Baxter, Maria Gaspar and Dread Scott at the fair will be another important important.
SH: Tell us about Focus LA. I have heard so many young LA galleries so excited to be given the opportunity to show.
CM: Focus LA was launched at the 2020 fair, and was hugely successful, so it only made sense to bring it back this year. Amanda Hunt of the Lucas Museum came on board to oversee that section of the fair and has really been a driving force, working with the galleries and artists very closely to ensure that it is a place for discovery.
SH: How does Frieze LA distinguish itself from the other iterations of the fair? What does this city have that can't be found anywhere else?
CM: Los Angeles has unique arts landscape; there has been a prevailing narrative that art made in Los Angeles is sold in New York, but increasingly that is a myth. The depth and breadth of galleries in the city—from nonprofit to commercial to major institution—makes for a diversity that cannot be replicated and reflects the art schools and systems of mentorship fostered in the city.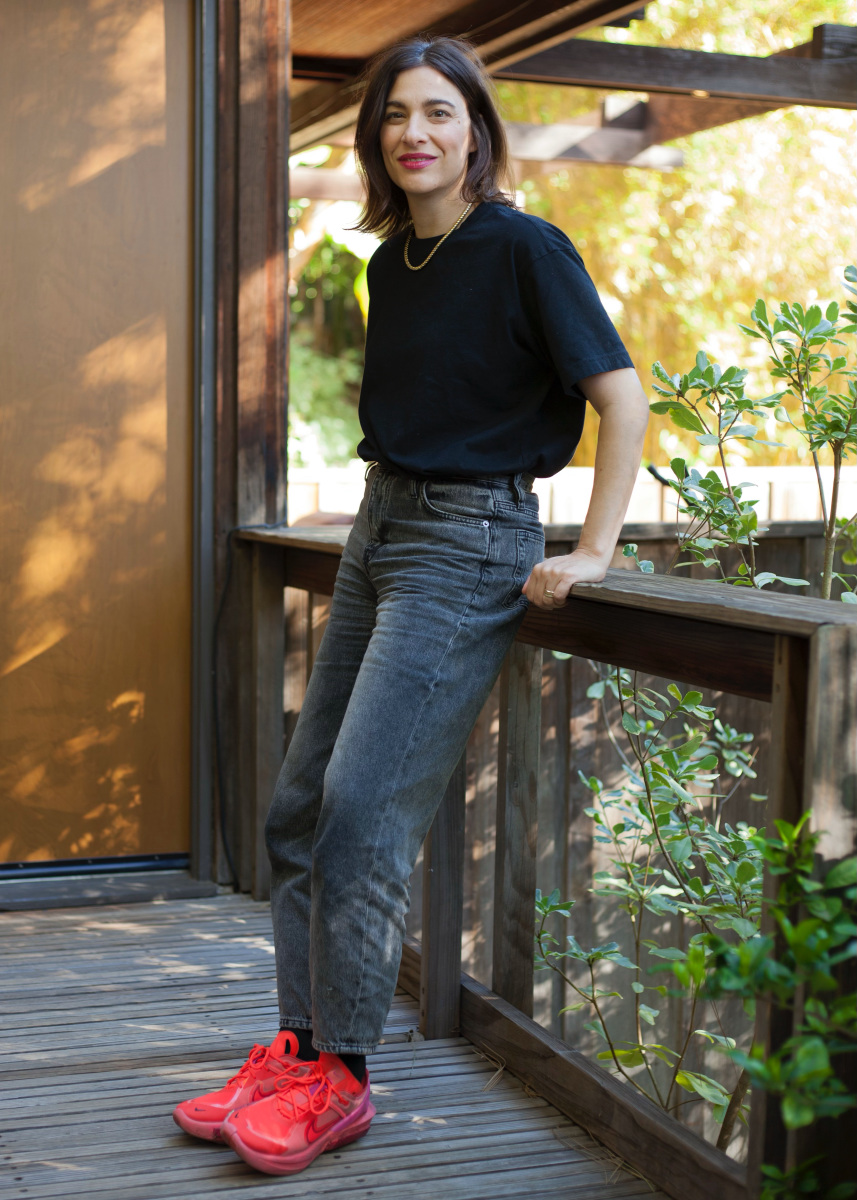 SH: Frieze Sculpture Beverly Hills had to pivot so quickly last month. How did you tackle that emergency as a team?
CM: It's always difficult when you realise that a much-loved project can't happen, but COVID-19 has made us all more accepting of these situations. I can't commend the team highly enough for how they responded.
SH: With Victoria Siddall stepping down after 18 years following LA, I'm curious how this fair encapsulates (or hints) what Frieze has been in the past and what we can look forward to in its future?
CM: I want to pay tribute to everything Victoria has achieved, 18 years is a tremendous milestone, and I am delighted that she will in some way also be a part of our future as she remains a member of the board. As to what's next, the next major new venture for us is the launch of Frieze Seoul later this year but there is more to look forward to in terms of more programming from Frieze Membership and, of course, don't miss Frieze New York in May.