What happens when incredibly artistic people couple up with other incredibly artistic people? In some cases, it's the stuff of magic. The artists below create some of today's most evocative and unique work, and we can't help but wonder how their similarly talented partners have helped spur them on. Historic comparisons to the artistic partnerships of poets Elizabeth Barrett and Robert Browning of the mid-19th century, Dutch painters Gerda Wegener and Lili Elbe in the early 20th century or John Lennon and Yoko Ono of the 1960s come to mind. Whatever the case, we're diving into the relationships of some of the art world's trendiest couples and their recent collaborations.
Jennifer Lawrence and Cooke Maroney
This couple wed in 2019 in Rhode Island, and they've just welcomed their first child into the world. While most people recognize Jennifer Lawrence from their favorite Hollywood blockbuster movies, Cooke Maroney is also flying high in the art world. As director of gallery Gladstone 64 on Manhattan's Upper East Side, he has worked with Lena Dunham's artist father, Carroll Dunham, Anish Kapoor and Richard Prince.
Nicole Eisenman and Sarah Nicole Prickett
Nicole Eisenman is a Brooklyn-based painter and sculptor, winner of The Contemporary Austin's 2020 Suzanne Deal Booth / FLAG Art Foundation Prize. Sarah Nicole Prickett, an essayist and art critic, told the New Yorker that she was first drawn to Eisenman's apparent Ted Lasso style: "She was dressed like a soccer coach. Sneakers, a windbreaker, possibly a fleece pant even." The couple moved in together during the beginning of COVID.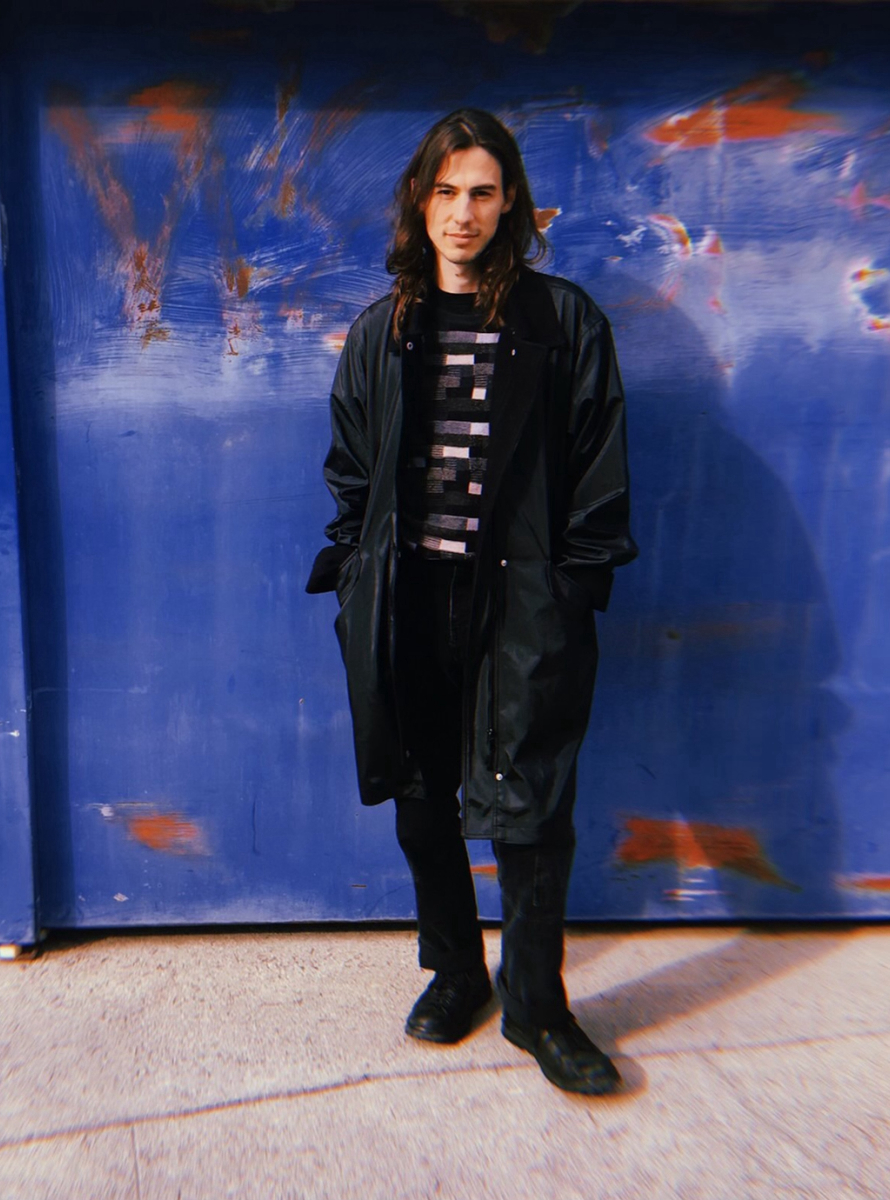 Caroline Polachek and Matt Copson
Singer and songwriter Caroline Polachek's voice sounds like something out of an ethereal tin can that reverberates through your ear drums. Her latest album Pang meshes indie with pop but is delivered as something wholly unique. Her partner Matt Copson, a London-based artist, recently showcased an immersive laser opera at High Art gallery in Paris and the couple collaborated to create Polachek's latest music video for her 2021 single, "Bunny is a Rider."
Ian Cheng and Rachel Rose
Ian Cheng is an artist known for his live simulations that encourage viewers to think about their capacity to change. His work has been featured in the Museum of Modern Art, The Shed and the de Young, among other institutions. Fellow artist Rachel Rose is known for her video installations that have been shown all over the world. The husband and wife were expecting their first child when he started creating Life After BOB a few years ago, an anime series that poses the question: could AI live your life better than you?
Dianna Agron and Harold Ancart
Painter Harold Ancart and actor Dianna Agron got together this past summer and were seen out together beaming all fall. Will this new relationship make the Glee star more of an art collector? We hope she starts with a big canvas from Ancart. We strongly believe lovers should get to skip even the most atrocious blue-chip line and the check should read "gratis."
Emily Bode and Aaron Aujla
Emily Adams Bode is the fashion designer behind Bode and Aaron Aujla is the cofounder of furniture firm Green River Project. The couple is passionate about a shared goal: giving new designs a sense of history. She incorporates patchwork into workwear staples, and he makes furniture inspired by past allusions. Their stunning Manhattan home, as featured in Architectural Digest, is a real-life culmination of their collective style and constant collaborations.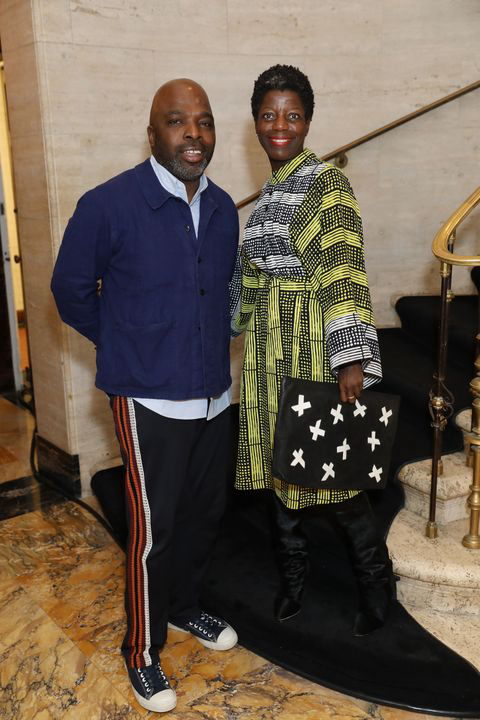 Thelma Golden and Duro Olowu
Like many couples, Thelma Golden and Duro Olowu met at a party. In 2006, Paper magazine founder Kim Hastreiter had insisted Nigerian-born, British-educated lawyer-turned-fashion designer Olowu come. There, he hit it off with Golden, now director and chief curator of the Studio Museum in Harlem. The rest is power couple history. "Thelma is a strong woman, and Duro loves that about her," Hasteiter told the New York Times of their relationship. "They're not attached at the hip. They work like crazy, and they're really passionate about what they do, and respect each other's careers and love each other."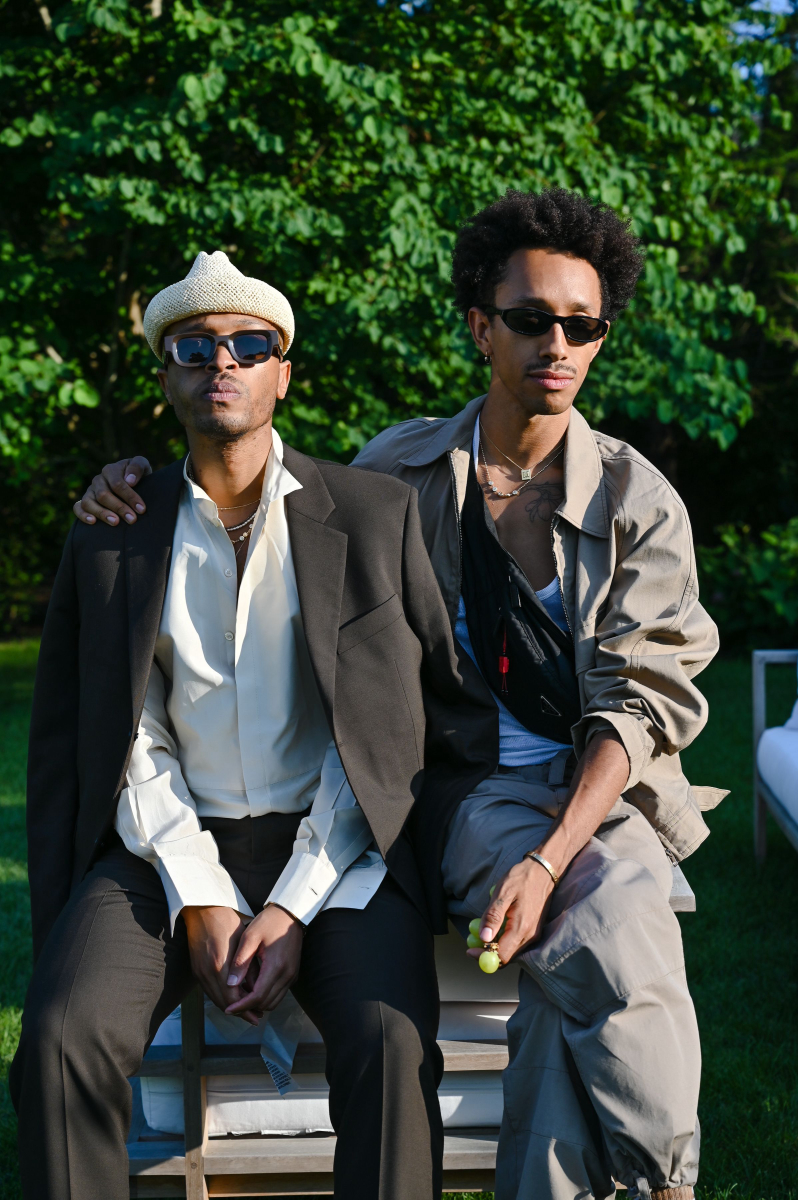 Antwaun Sargent and Miles Greenberg
Art critic and Gagosian curator and director Antwaun Sargent recently penned his first book, The New Black Vanguard: Photography Between Art and Fashion. Perhaps he compared notes on inspirations with his performance artist partner Miles Greenberg. The pair are fixtures in the New York art scene, often snapped with other cool kids like photographer Tyler Mitchell and digital art agent JiaJia Fei.
Jenna Gribbon and Mackenzie Scott
The music video for "Don't Go Puttin Wishes in My Head," a new single from TORRES's 2021 album Thirstier, is a journey through the everyday love of band frontwoman Mackenzie Scott and her artist partner Jenna Gribbon. As a figurative painter who focuses on the female form, Gribbon's muses are complex, far from perched on a pedestal and include Scott. A handful of Gribbon's recent intimate paintings feature the singer, proving their artistic inspirations are certainly requited.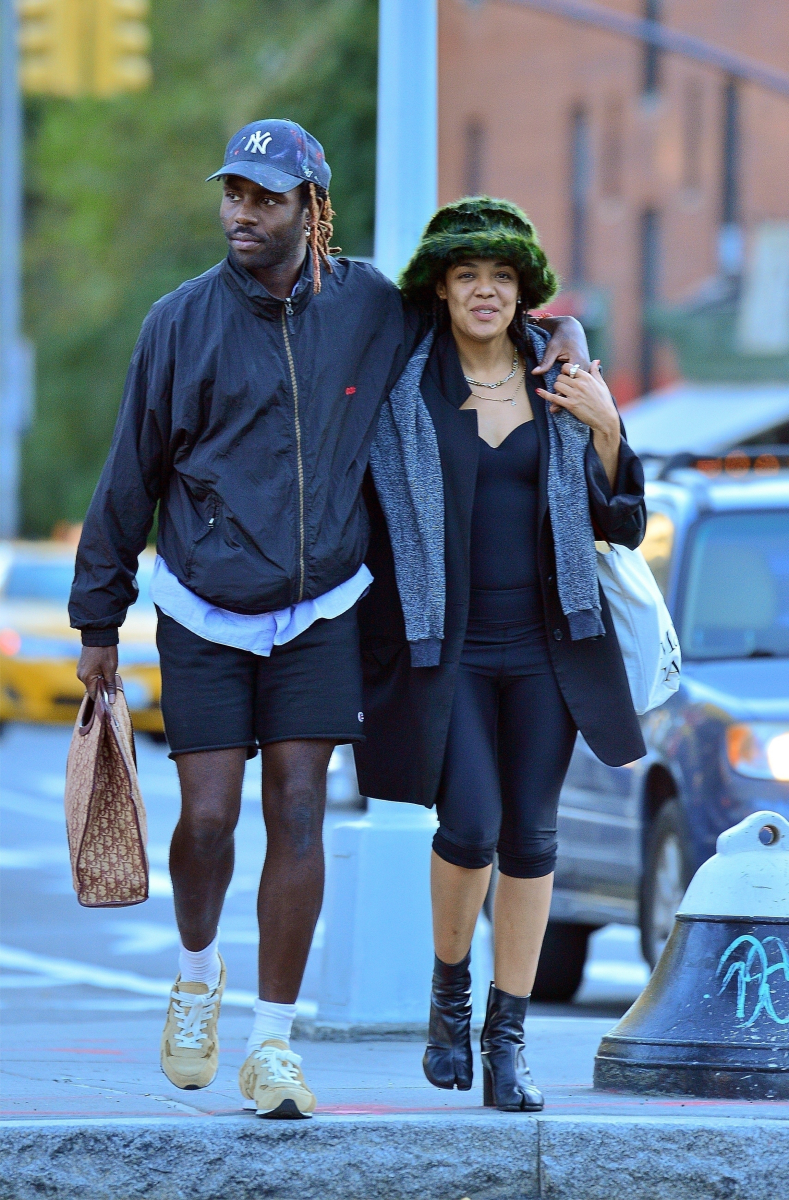 Dev Hynes and Tessa Thompson
Actor Tessa Thompson and musician Dev Hynes have dated under the public's radar and the couple's low-key style goes hand-in-hand with their camera-shy off-screen personas. We used to fondly remember when Tessa's sister, Zsela, performed at Dev Hynes's unplugged set with Cultured at the Gramercy Park Hotel in New York, but now we wonder why we missed the star power duo. Where was Tessa?