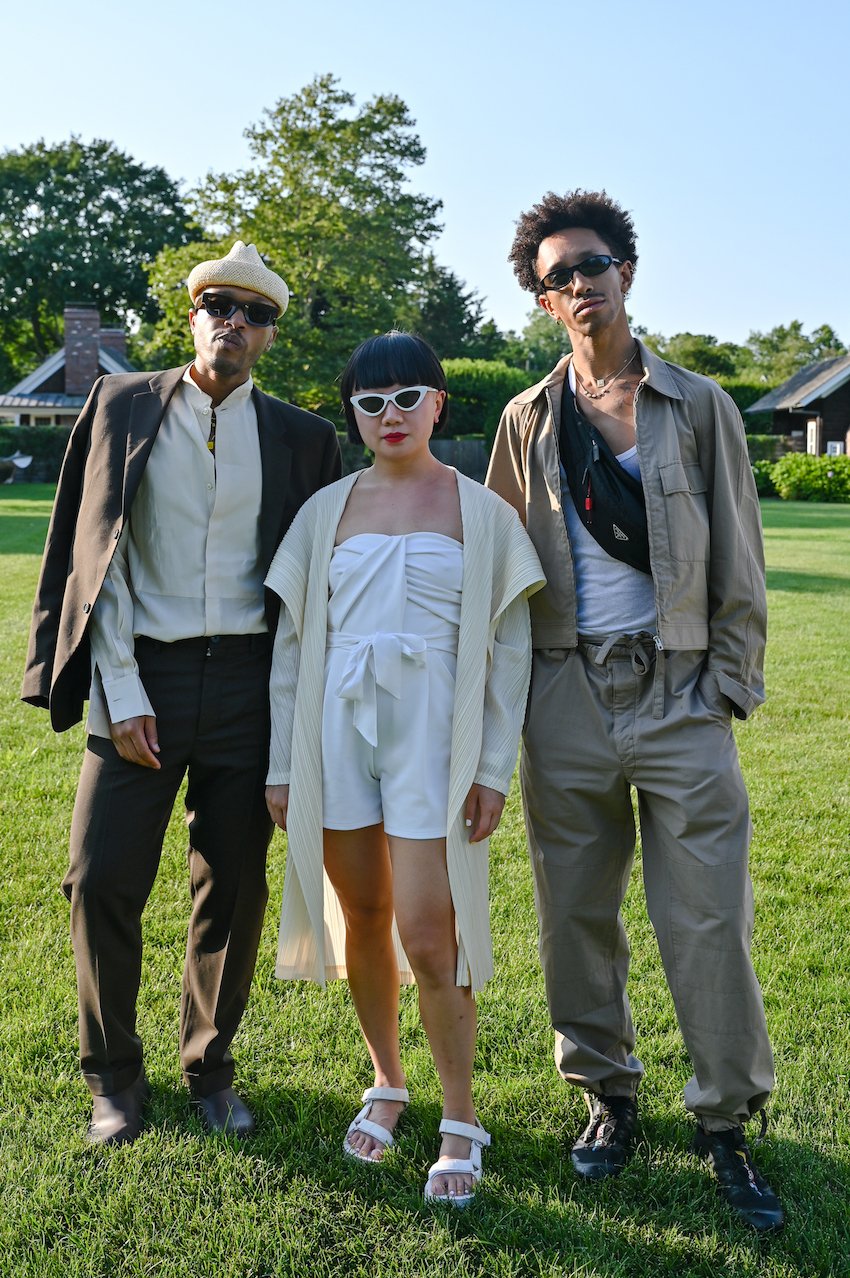 The Hamptons have enjoyed a summer of revival and renaissance, its art scene returning from the shadows after a long hiatus, and arts nonprofit Worthless Studios is seizing the moment to make its mark, celebrating its latest and future work in Amagansett, New York this past weekend. Founded by artist Neil Hamamoto as a resource to assist creatives in their fabrication needs for public artworks, Worthless Studios toasted their current opus, "The Plywood Protection Project," and a forthcoming headquarters opening in Brooklyn next year, at the company's first ever summer social benefit at The Reform Club.
In the halo of a Hamptons golden hour, guests were treated to slices from Roberta's Pizza and refreshments from sponsors Jaja Tequila, Brooklyn Brewery, Wölffer Estate Winery and more. There was no shortage of fun at the gathering, with a photobooth courtesy of Brooklyn Film Camera and a whimsical array of art-centered activities. At the end of the night, R&B musician Pink Sweats gave the crowd an unforgettable performance.
Many came to celebrate the work of Worthless Studios, including Gagosian director and curator Antwaun Sargent, model Nina Agdal, performance artist and Cultured 30 Under 35 alumni Miles Greenberg, art strategist JiaJia Fei, collector Sophia Cohen and more.
Craving more culture? Sign up to receive the Cultured newsletter, a biweekly guide to what's new and what's next in art, architecture, design and more.