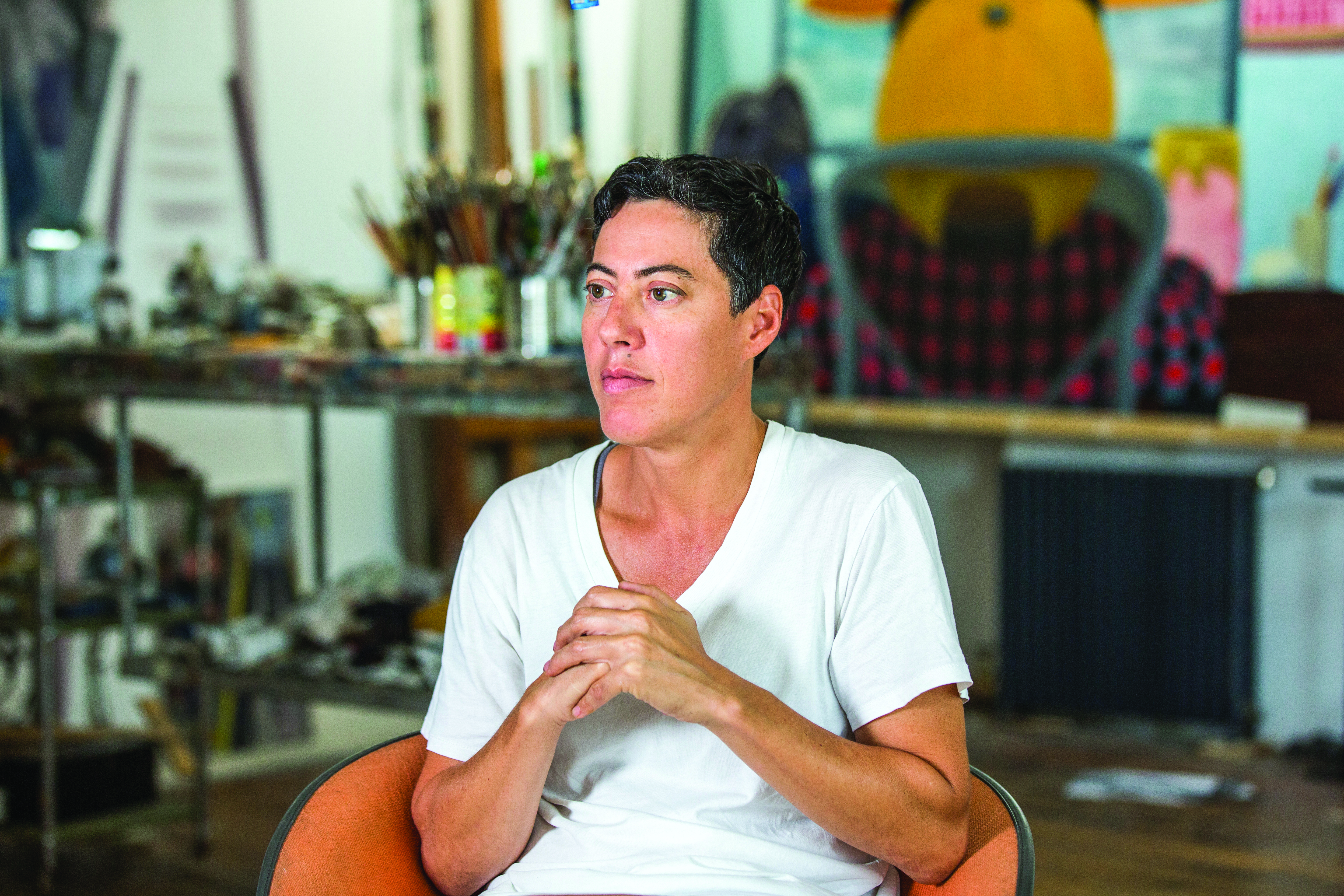 The powerfully sharp and singular vision of Brooklyn-based artist Nicole Eisenman is based on a feminist and psychoanalytic approach to carefully studying her own inner and outer worlds. A storyteller who hides nothing, she positions much of her "feeling-based" art, which includes paintings, drawings, sculptures, installations and videos, as a visual critique of representation addressing issues of power—namely, the conflicts of identity, such as sex, race, gender and class, within a contemporary culture shaped by globalism, social inequality and technology.
Since winning the MacArthur "Genius Grant" last November, her career has been on a particularly upward trajectory. A well-deserved mid-career retrospective, "Nicole Eisenman: Al-ugh-ories," was on view at the New Museum in New York this past spring, which brought to the forefront a driving force of her practice. "What possibly made her show at the New Museum more timely was that in the past few years Nicole's work has reached out well beyond the confines of the art world and that has made it more relevant to many different people," explains co-curator Massimiliano Gioni. As such, Eisenman's work goes beyond the conflict between the sexes to evoke the complicated psychological states we all experience. "In her revision, criticism and expansion of the canon of art history, Nicole not only refuses certain positions but also rediscovers and opens up her work to other traditions that have been marginalized or put aside—and whether it is the work of men or women is even less important."
With raunchy humor and wit, Eisenman is fearless in her willingness to critique the emotionality and conflict of social activity and the human experience. She creates narrative-like portraits of friends and made-up characters in surreal scenes that are hyped-out, imaginary worlds. No matter how we may try to resist these awkward images, Eisenman's paintings pull us into a psychologically intense world of intimate and emotional dramas that expose conflicting individual, interpersonal and group dynamics.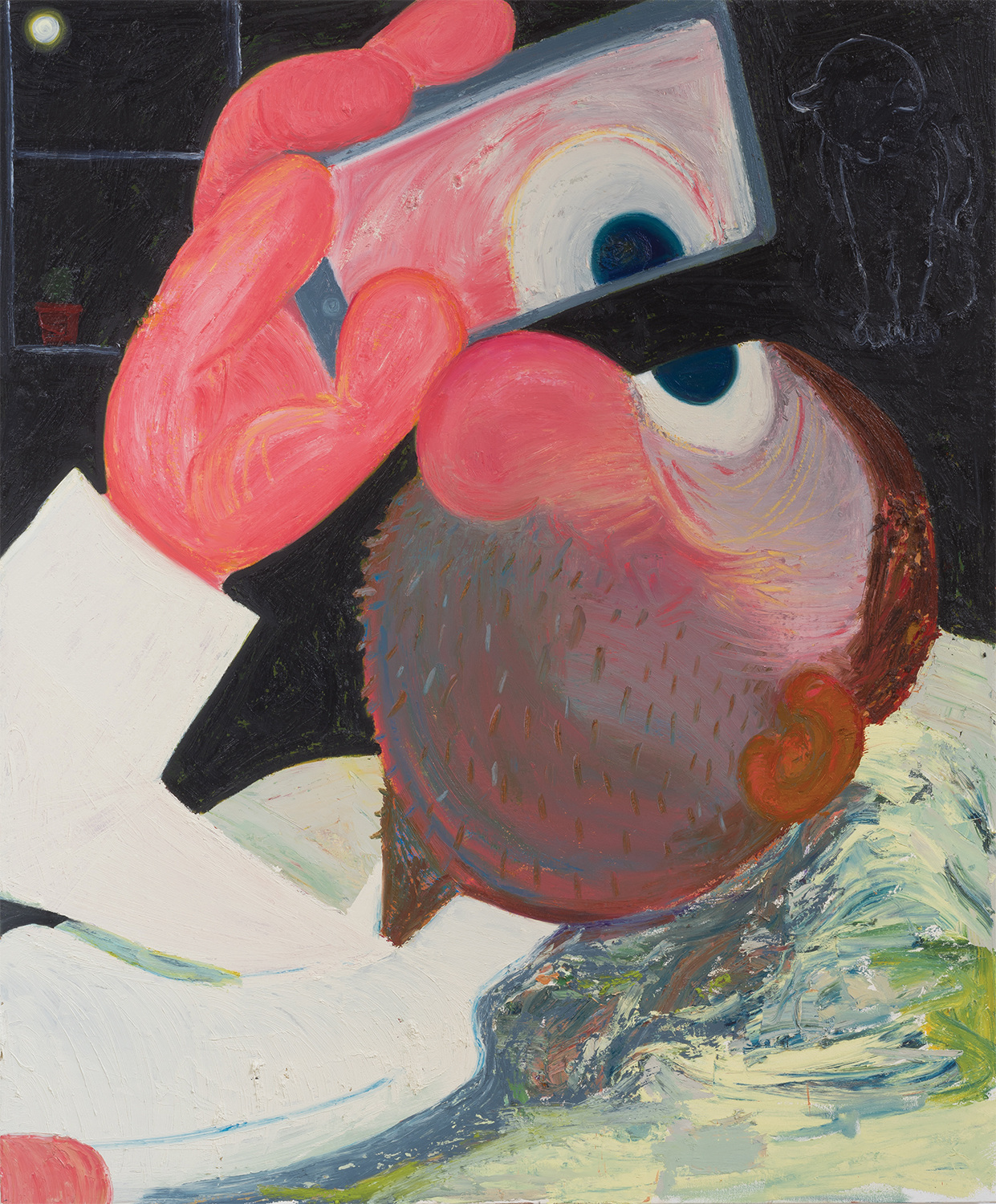 Another Green World (2015) synthesizes several scenes and styles into one, similar to the Brian Eno album that appears in it and from which the painting takes its name. "The entire thing surprised me. I really had no clue how it would look until it was done. I haven't painted figures on this scale before, so that shift was a bit nerve-racking," recalls Eisenman. "Many painterly devices and moves that look good on a small scale fall apart when blown up. I had no idea how to handle the scale at first and it wasn't until I was well into it that it began to make sense to me."
Recognized for her work's stylistic dexterity, each painting draws on a mélange of diverse art historical approaches such as Italian Renaissance, Social Realism, German and Neo-Expressionist painting and the cartoonish renderings of Philip Guston in particular. For example, in Progress: Real and Imagined (2006), the psychological space experienced by the central character is blurred between fiction and reality, using her own distinct tension between abstract and figurative elements.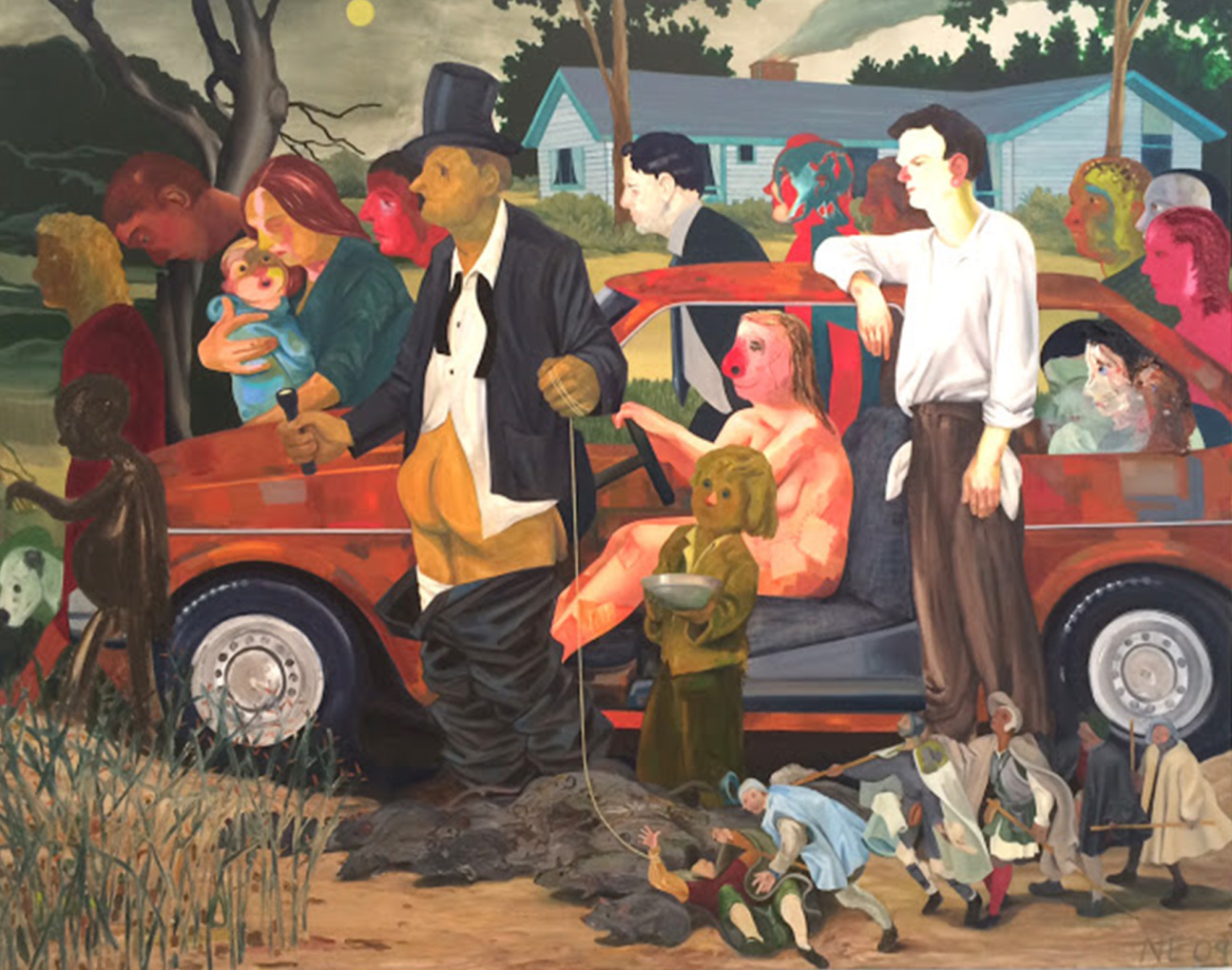 Disruptive in their poignancy, Eisenman's paintings hint at the future in their testament to celebrating the multitude of alternatives to a singular, masculine gaze. By honing and sharing her vision of the human body and individuality within a crowd, Eisenman creates a space, however messy and deranged, for herself and others—where we can relate and come together to feel a sense of belonging in the in-betweens.