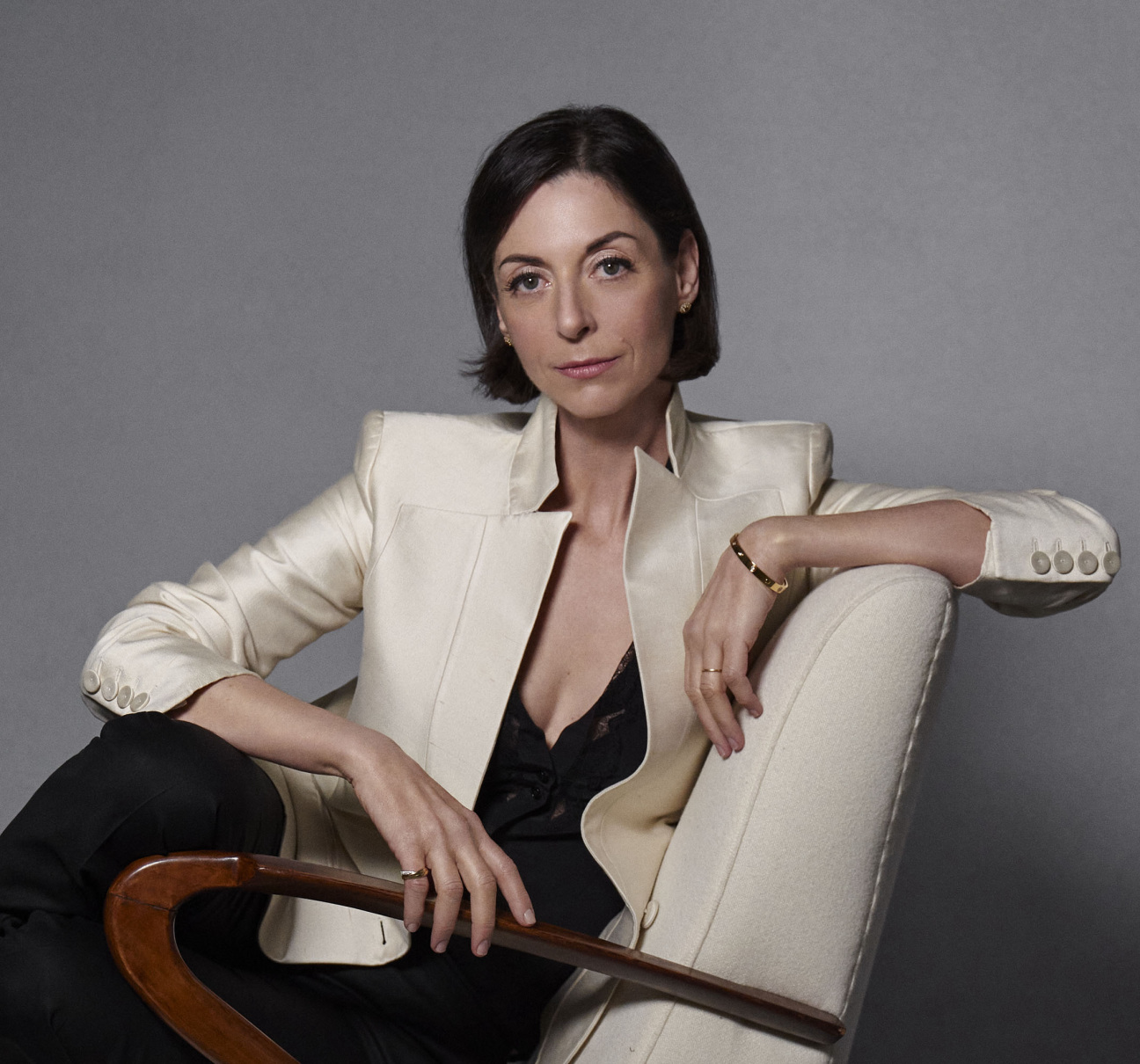 Mary McCartney's photography comes alive in the spaces where London and New York's cultural sensibilities converge. It has a touch of bacchanalia—sweat-coated, tattoo-covered, refined in all the right places and teasingly defiant in the rest. The British photographer has captured everyone from the Queen of England to Kate Moss since the '90s. That is, when she's not directing a film (If These Walls Could Sing, 2022) or presenting her Emmy-nominated television show (Mary McCartney Serves It Up!, launched in 2021).
Her recent trio of exhibitions, which culminates this week with "Embrace" at New York's A Hug From the Art World, looks back through her archive to find moments considered taboo in recent pandemic years. Her subjects slip each other tongue at a house party, or press themselves into the pit at a concert. The charged exchanges are complimented by moments of intertwined serenity, like one photo of the tangled trunk of a tree.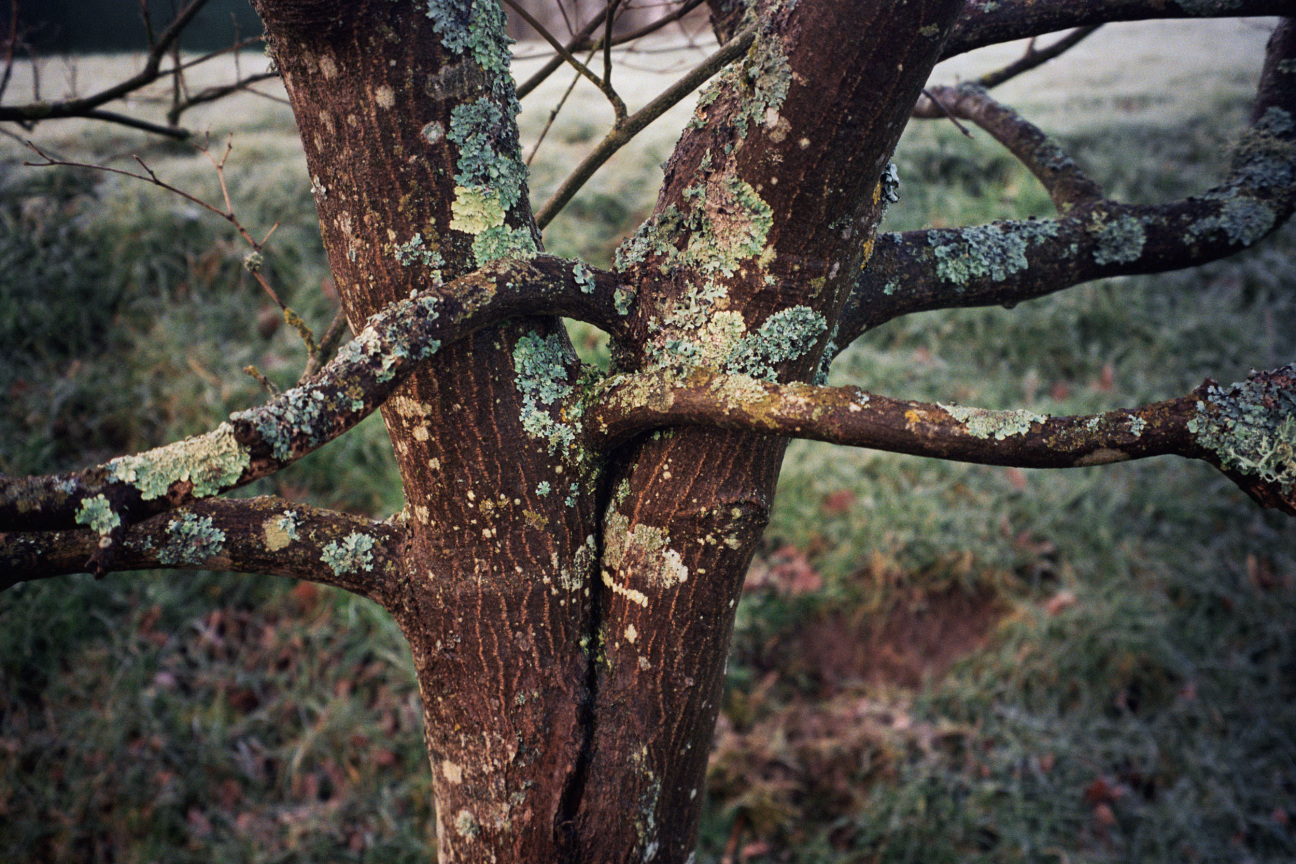 "It's one of my favorite pictures because it's from the farm where I grew up," says McCartney, who finds herself increasingly drawn away from her habitual portraiture and toward nature. "It's a crisp winter light. You can see frost on the ground in the background. It's one of these beautiful moments."
McCartney's first dive into her archive was a reminder of the ways things were before Covid, and became her 2022 exhibition at Château La Coste's Bastide Gallery in Provence. "Suddenly anything seemed like a charged moment," she recalls. "We weren't allowed to share a sip out of a drink anymore, things that you would just do, or hold hands with somebody. Everything was so different. So that became 'Moment of Affection.'"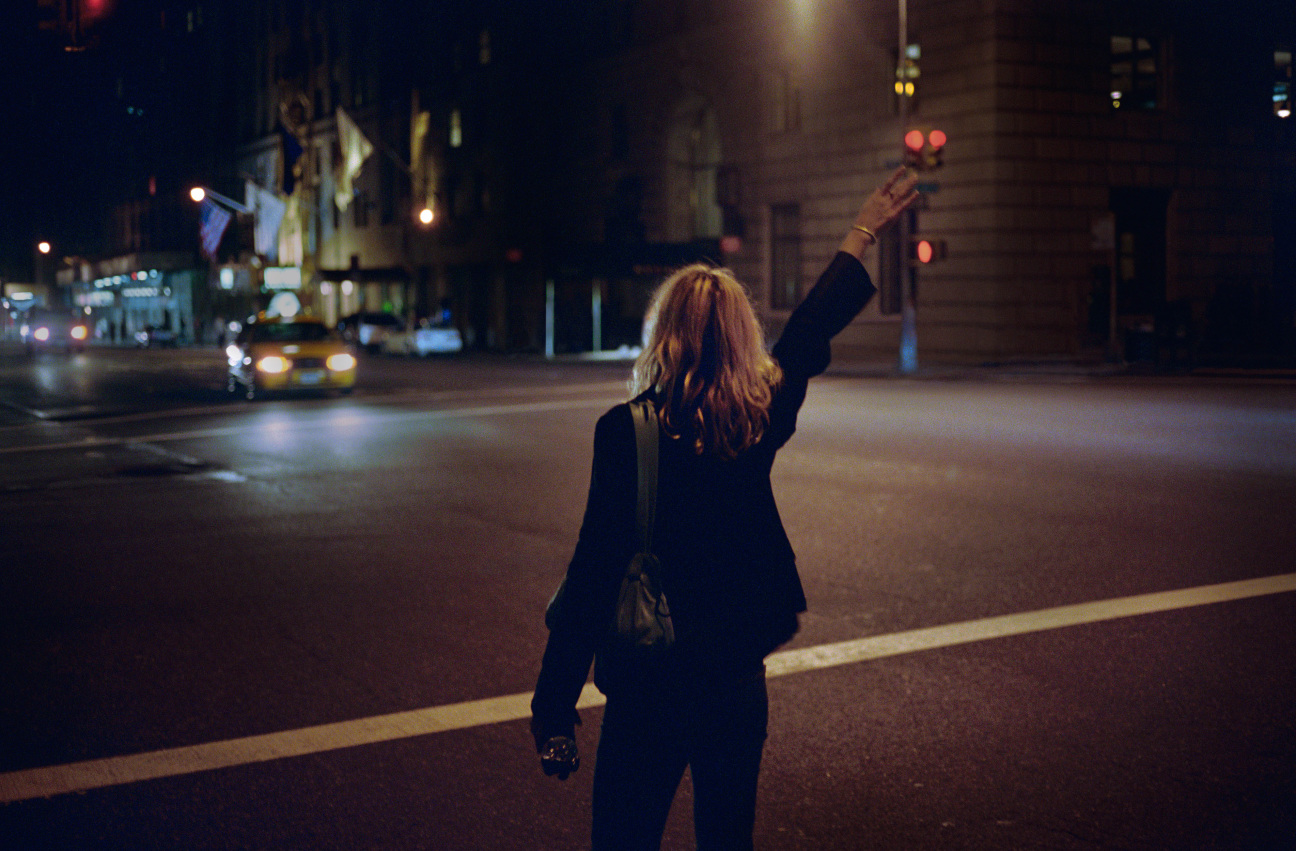 The artist's second archival showing touched down in her and her father Paul McCartney's native England with "Can we Have a Moment?" at Sotheby's London last March. This week, she lands in New York, her mother Linda's hometown, for "Embrace." "There's a little bit more of a cheekiness to it," she says of adapting her work for a New York audience. "There's one image that's called Taxi, which is a woman at the end of the night. It's the really early hours of the morning, and she's just put her hand out to hail a cab home. You can't see her face. It has this anonymity … Things like that, that have a little bit of an irreverence, which I think is perfect for [A Hug From the Art World]."
The show is the second collaboration between McCartney and her friend Georgina Cohen, Gagosian's London director and CULTURED's European Contributor, who also helped prepare the Provence exhibition. "Mary has a talent for capturing beautiful moments, and it is wonderful to see these being embraced and shared," said Cohen in a statement. "A Hug From The Art World feels like the perfect place in which to do this." To McCartney, the ongoing partnership is another testament to the chemistry that permeates her oeuvre.
She likens her portrait sittings to therapy sessions, slowly working through interpersonal barriers until she unearths something that feels authentic and unplanned. McCartney remembers her "Paris Nude" series, in which she went to the house of a relative stranger and photographed her naked at length. "We left two days later feeling very differently from when we had arrived," she recalls. The resulting monograph became an expression of letting go, the model assuming increasingly daring and relaxed poses as the pages flipped by.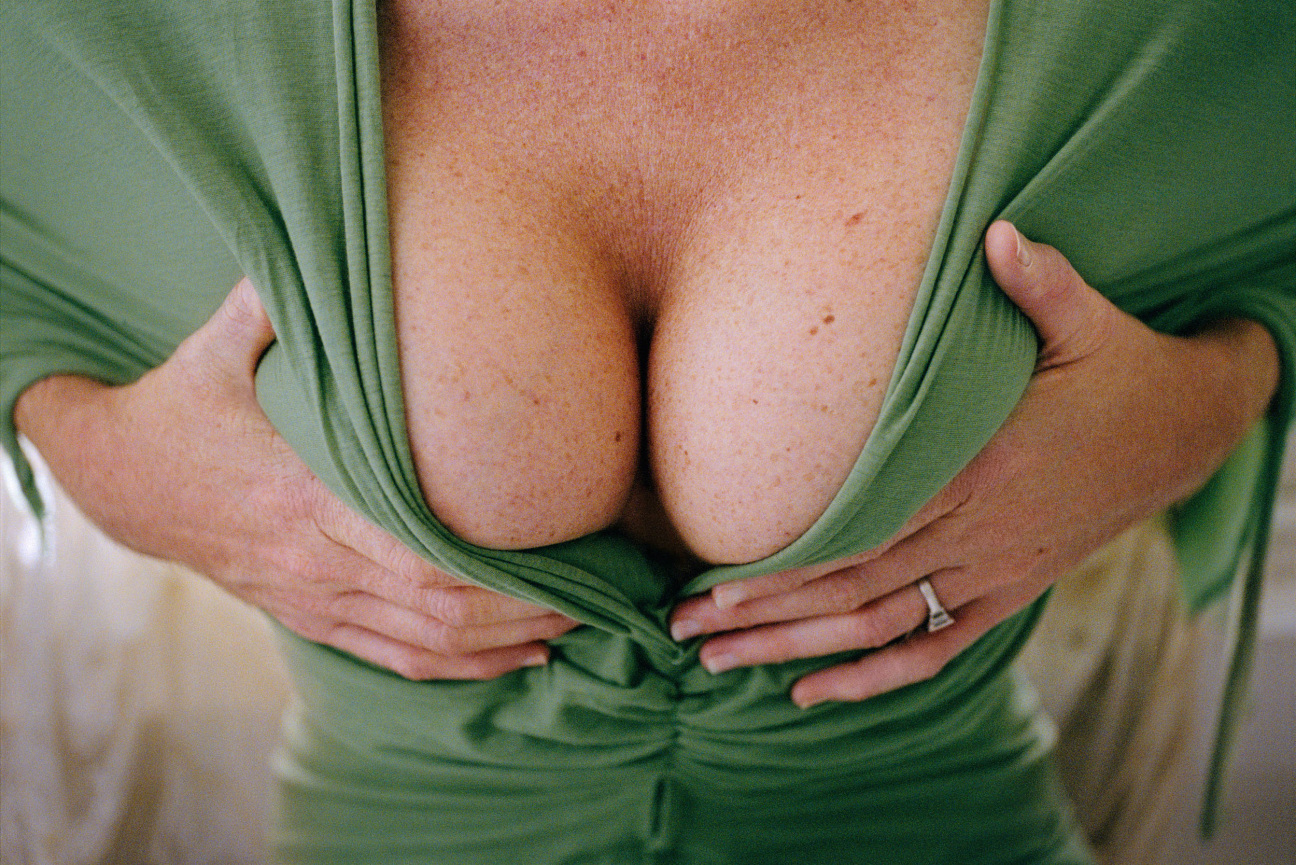 "There was a point [in my mid-20s] where I would try to think of what other people wanted me to take. I'd overwork something, I'd overproduce it, I'd overlight it. Then, I had this epiphany," says the photographer. "A lot of the pieces I like within the art world, they can be the simplest moments and sometimes they're the most meaningful. To catch spontaneous moments can be one of the hardest things … That's what means the most to me and that's what I want to keep my eye open for."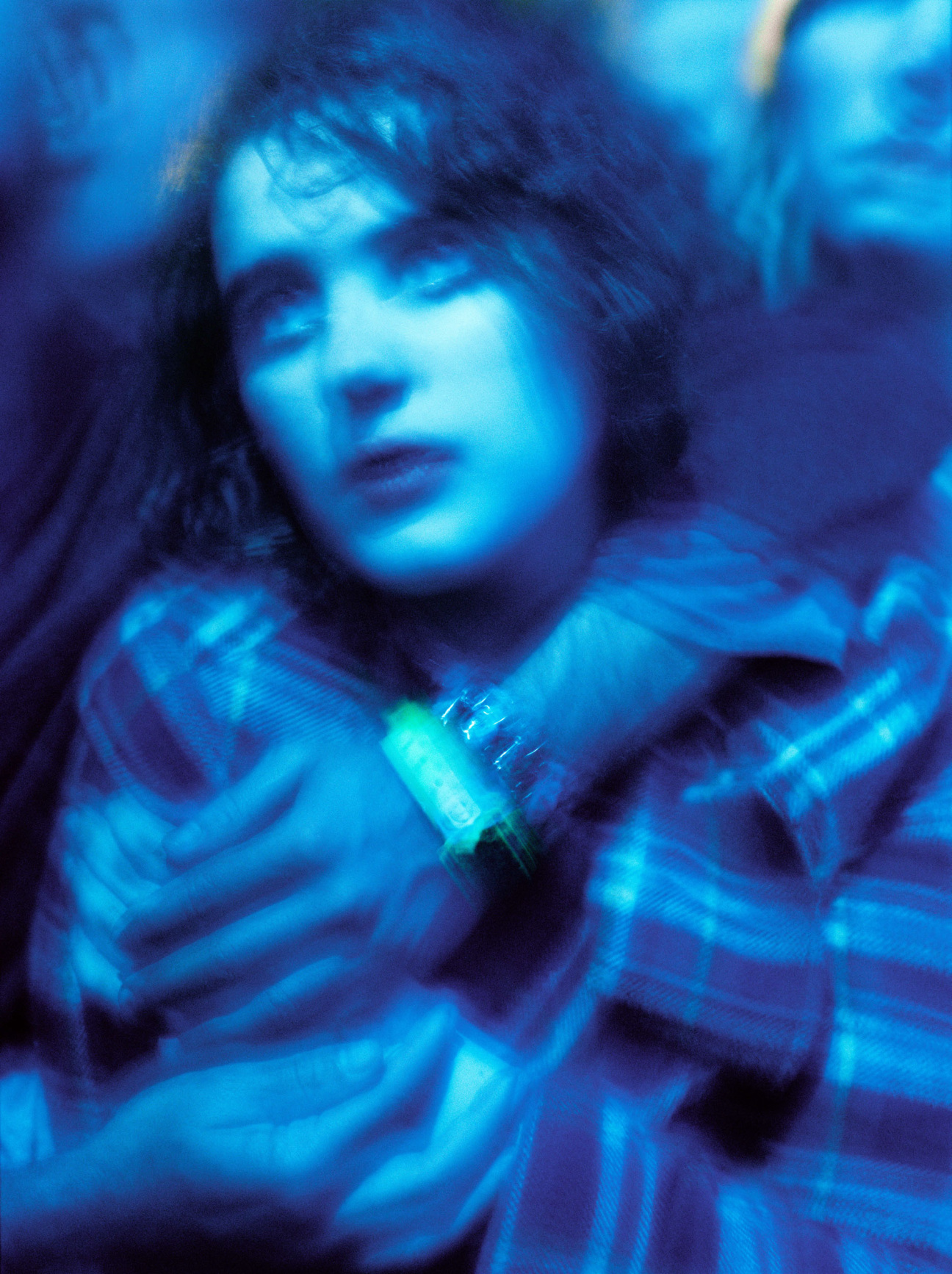 Electric Blue, on display in "Embrace," is what McCartney puts forth as an example of this transcendence. The subject is a concert-goer, transfixed by an unknown performer before her. The blurry photo is washed in a blue light and from behind, an arm stretches down and around the subject with an ethereal quality that McCartney likens to the protective grasp of an archangel. She remembers the moment she took it fondly; the attendees were too distracted to notice the camera she slipped in front of them. She professes, "I could stay with that one image and live with it."
"Embrace" will be on view from November 16 to December 23, 2023 at A Hug From the Art World at 515 West 19th Street in New York.