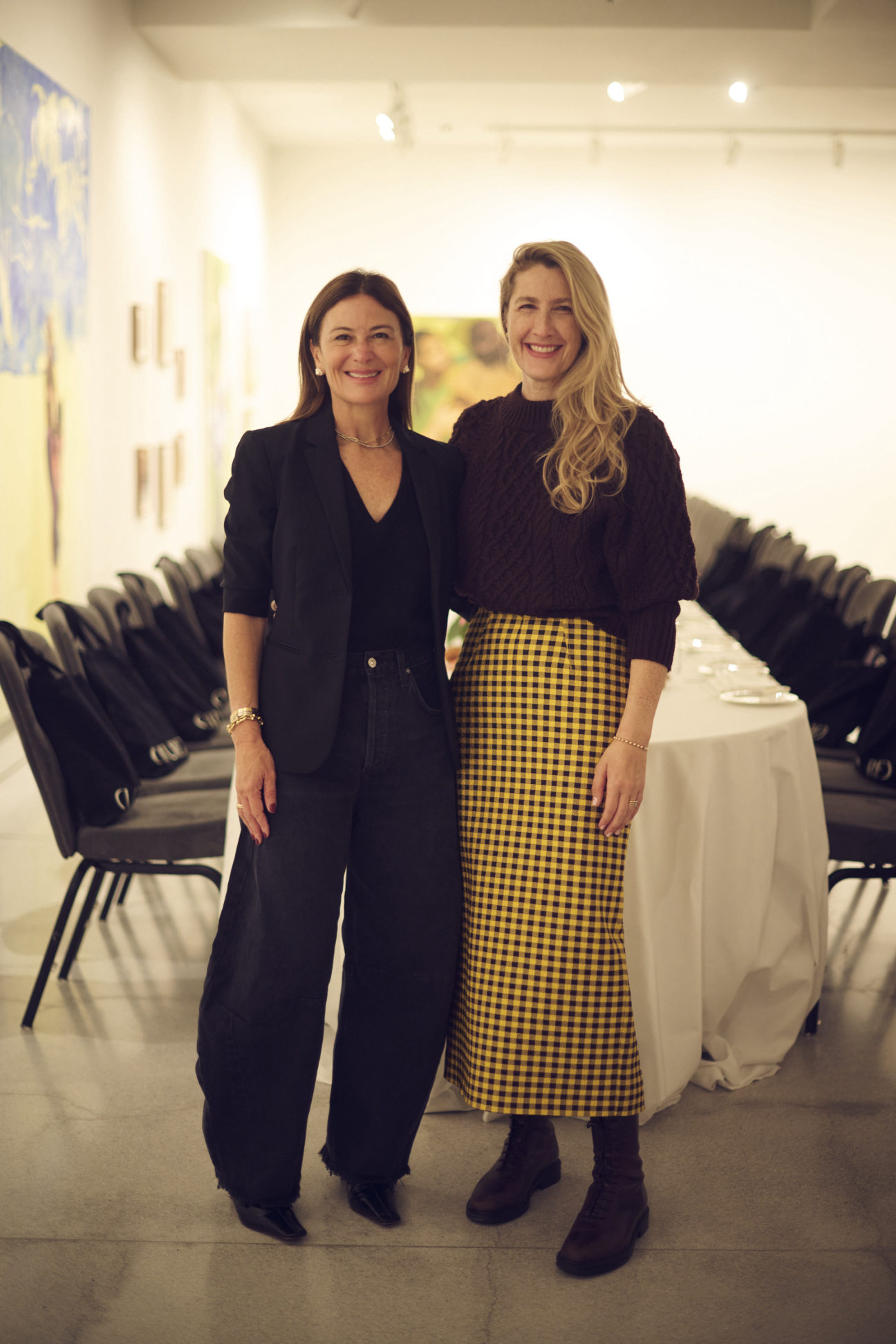 CULTURED's new European contributor, Georgina Cohen, and Editor-in-Chief Sarah Harrelson hosted a breakfast to celebrate culture and creativity at Claridge's ArtSpace yesterday. Guests such as newscaster June Sarpong, author Emma Dabiri, chef Melissa Helmsley, director Kate Sumner, and artist Idris Khan discussed Frieze London highlights and admired the current show curated by writer Ekow Eshun.
The John Pawson-designed ArtSpace, which opened in 2021 with a show by Damien Hirst, is now displaying "Like Paradise," a group exhibition featuring artists of color exploring natural landscapes. Frank Bowling, Julianknxx, Hurvin Anderson, Jade Montserrat, Miranda Forrester, Osman Yousefzada, Samuel Ross, Paul Dash, Sola Olulode, and more all have work in the show, which opened in time with Frieze London for international visitors to stop by for a look around.
At the breakfast, attendees from across disciplines—including Henry Relph, Patricia Haimes, Susan Bender Whitfield, Sally Greene, Maria Kastani, Olivia von Halle, Deborah Brett, Foday Dumbuya, and Celine Rattray, as well as artists like Annie Morris, and Maryam Eisler—celebrated the abundant local art scene.
Harrelson, Cohen, and Eshun all offered remarks to the crowd over drinks and pastries from the Claridge's ArtSpace Café, which has been set up to mimic the gallery space with the bakers' cakes and signature mega madeleines on display. As guests departed, to head back to the fair or home for a much-needed reprieve from the week's endless activities, they were gifted an assortment of the golden treats for the road.