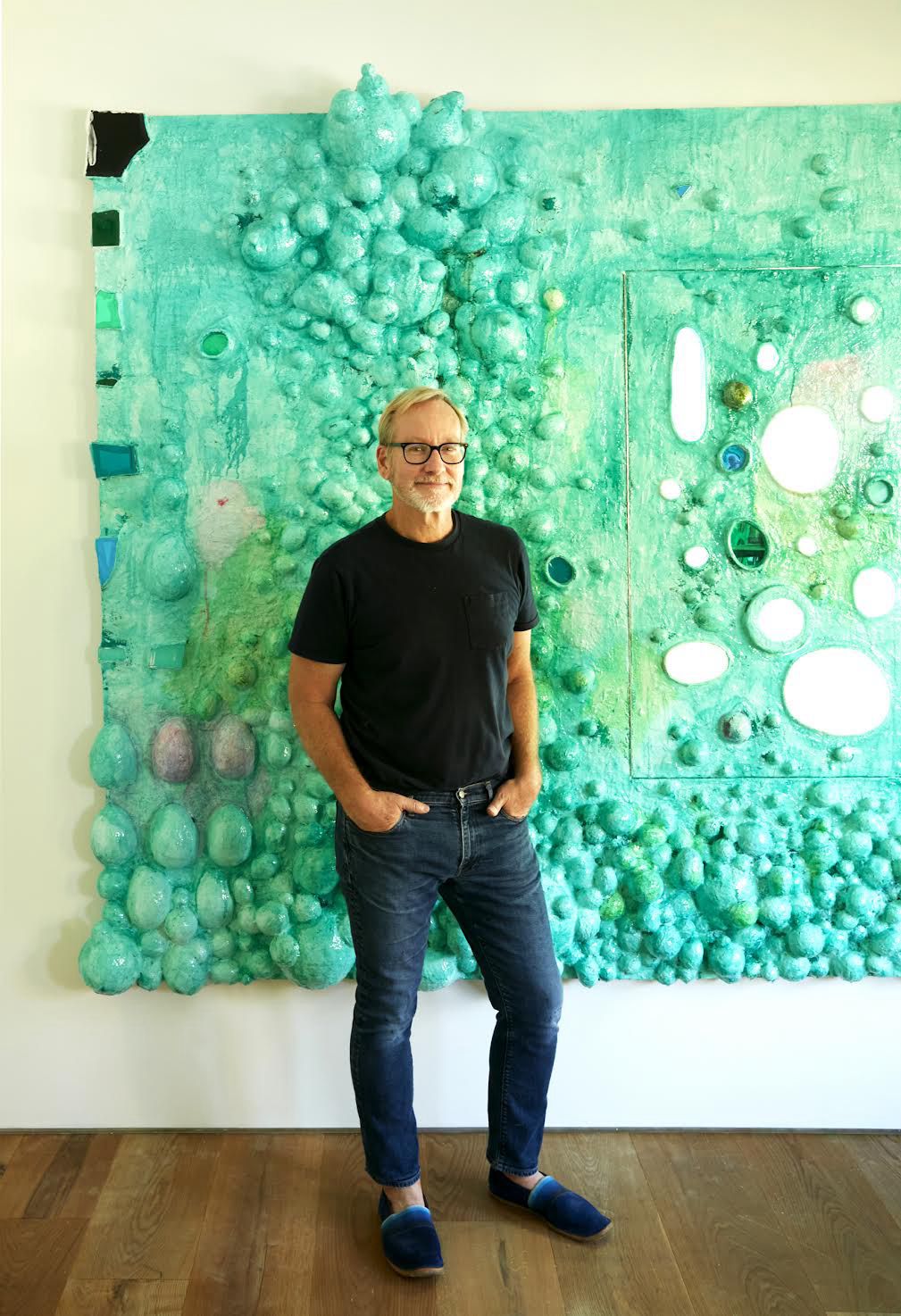 Artist Gotama Adani Ram was a polymath. The New Delhi-born artist was as likely to draw inspiration from René Descartes as Robert Rauschenberg. After graduating from Kala Bhavana Art Institute in 1952, Gar, as he was commonly known, embarked on a transformative journey, meeting Modernist leading lights like Cy Twombly and Merce Cunningham before eventually landing at the celebrated Black Mountain College in North Carolina.
Though Gar received numerous accolades, his reputation did not protect him from the challenges of existing in the U.S. as a gay, brown-skinned immigrant. Shortly after securing a career-making solo show, he became the target of South Carolina senator Strom Thurmond's racist malice and was brutally beaten by police.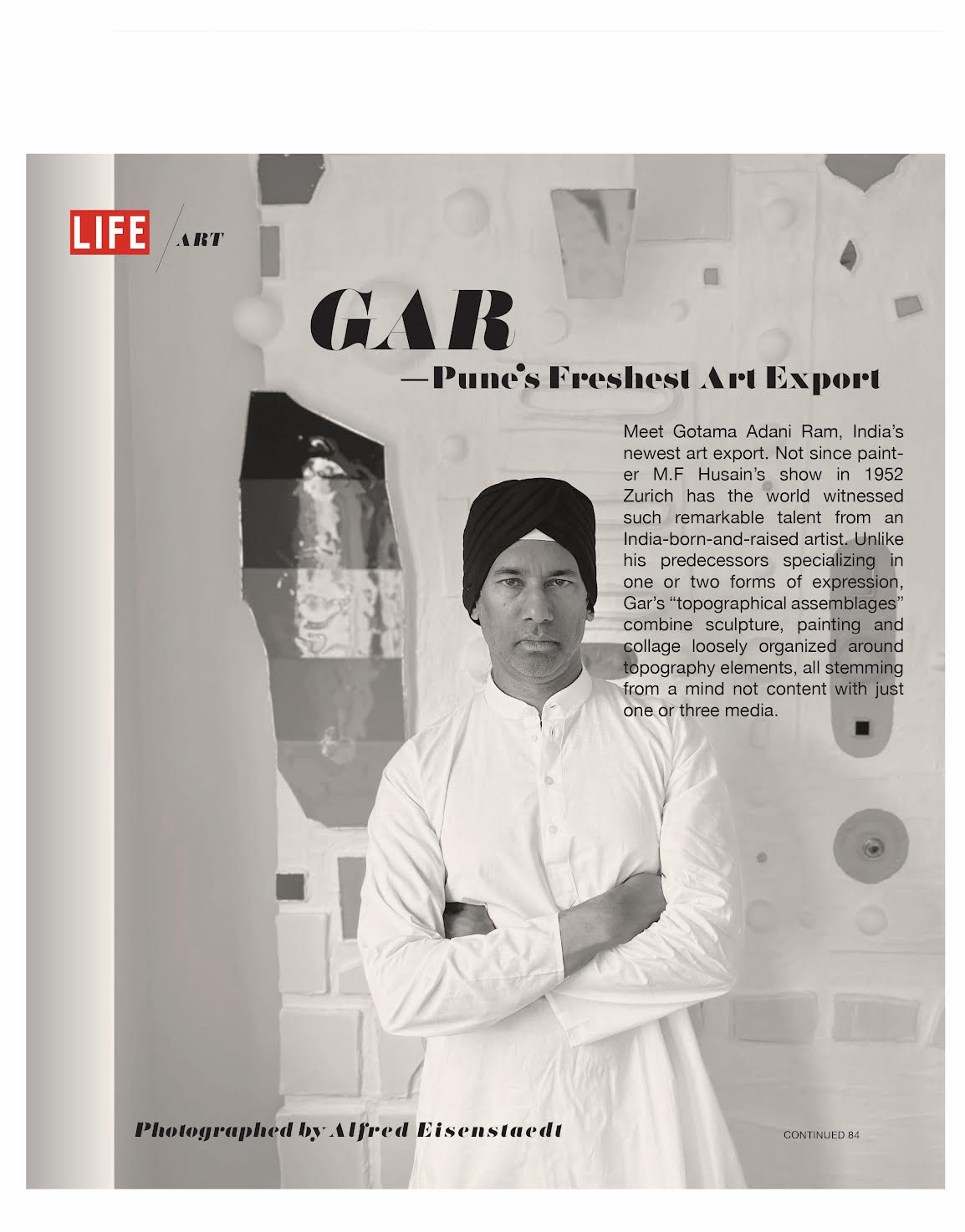 FBI agents then raided the artist's West Village studio, pilfering its contents and leading to the show's cancellation and Gar's excommunication from the New York art world. This profound trauma drove the artist to isolate in the Catskills for the rest of his life; he produced new work in secret before dying of pancreatic cancer at 52. He lived and died by the manifesto: "I am who I am, and I do what I do. I am my art, and my art is me."
Doug Meyer's new exhibition, "GAR: THEN, AND NOW," opening today at Manhattan's Daniel Cooney Fine Art, explores the life and work of this multifaceted genius. But there's one crucial fact missing from the biography condensed above: Gar is entirely a product of Meyer's imagination.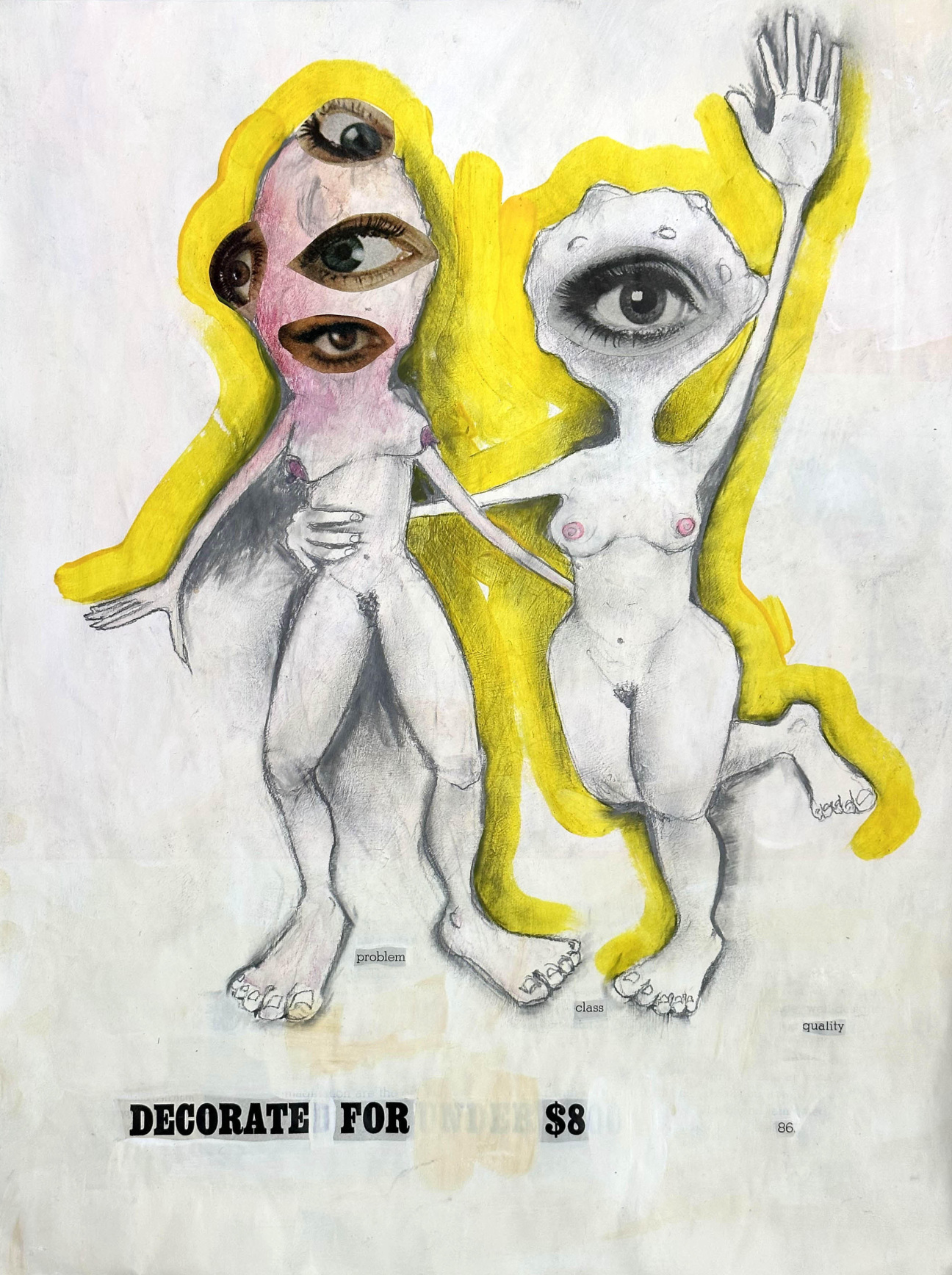 "For a year I felt as though I was Gar," says the New York-based artist. "It might come as a surprise that every piece in the show was created by me. For the show to be believable, every piece needed to be crafted by the same hand and same mind." The installation encapsulates Gar's entire story. Wall text, objects, ephemera, and images are hung chronologically to demonstrate how the fictive artist's work developed. "I want people to believe this is real, that Gar lived," says Meyer.
But "GAR: THEN, AND NOW" is not solely a fanciful fabrication for Meyer. Though he began producing Gar-inspired pieces almost two years ago, the exhibition's message crystallized upon the U.S. Supreme Court's overturning of Roe v. Wade last summer. "I wanted to convey to young and old alike [that] many of the rights we've taken for granted for the last 50 years can be readily taken away," he says.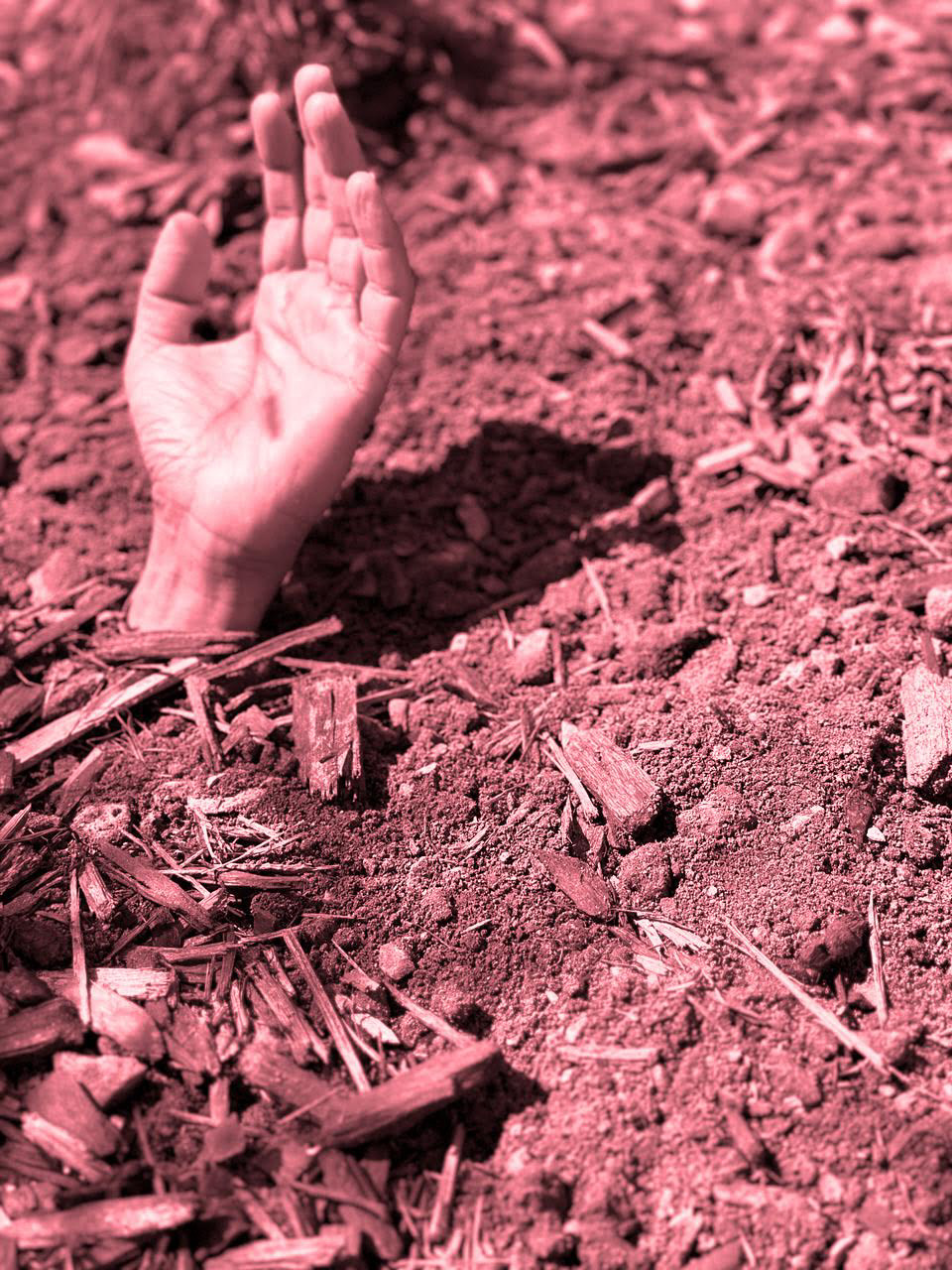 Paradoxically, the breadth of Meyer's oeuvre—an array of dioramas, masks, and polychrome figural sculptures—is most apparent in the work created by "Gar" while he is in exile. "As Gar went into seclusion in 1968, he began exploring and experimenting with abstraction and figurative works all with his own worldview … this show was a way for me to show all these mediums in a single [exhibition] that actually makes sense."
Meyer has a history of both creating complex installations with pseudo-historical documentation and exploring the real queer histories. His "Heroes" project chronicles 50 creatives who were early victims of AIDS.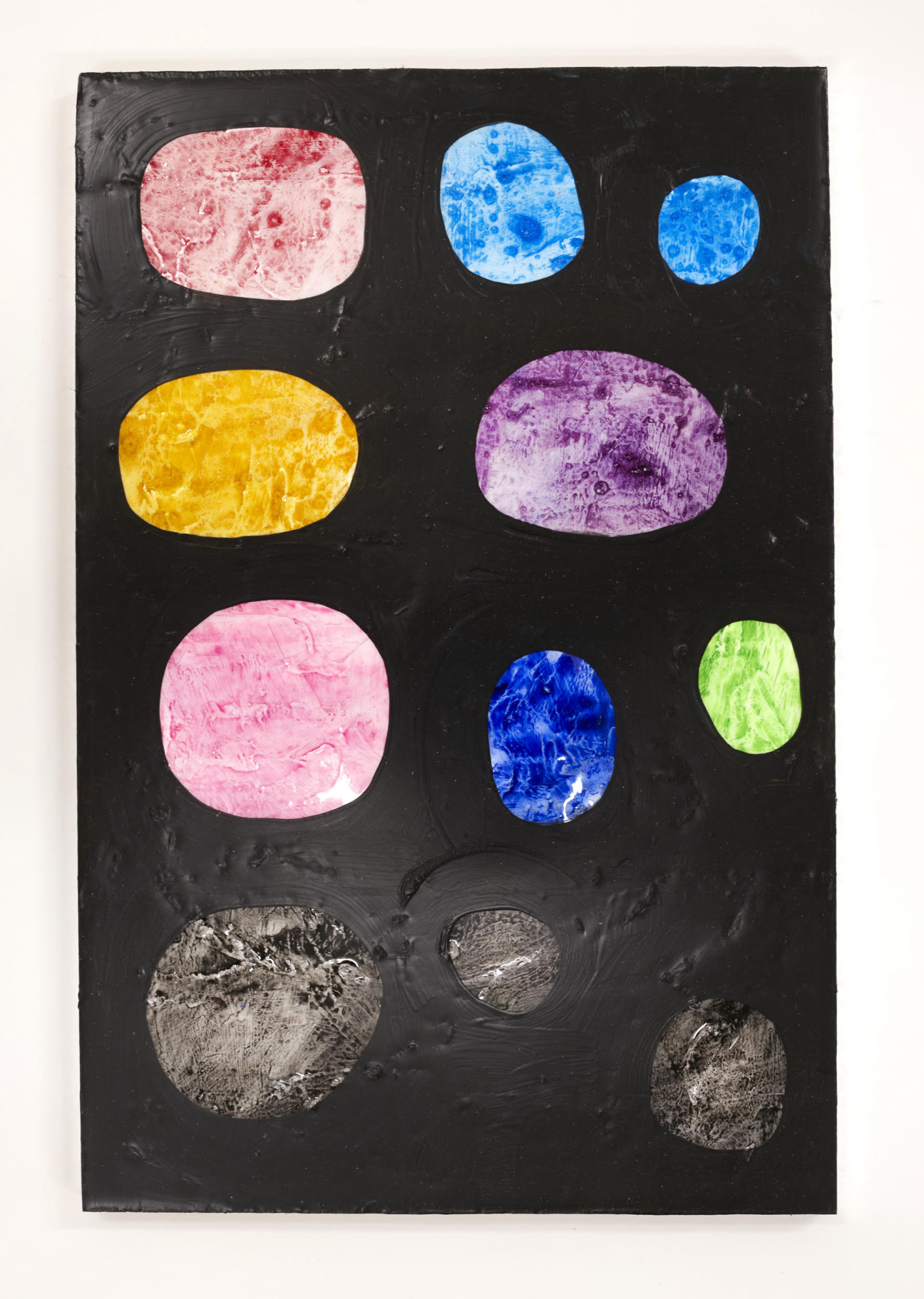 Here, the unabashed queerness of Meyer's oeuvre—its refusal to be defined by one category, and the intentional infiltration of Meyer's own identity—during Gar's excommunication amounts to a powerful act of defiance, retroactive justice for the artists who did not survive the label of "degenerate," and resistance against a political system that demonizes its most marginalized populations. By devising his beautiful and ambitious "GAR: THEN, AND NOW," Meyer proudly declares his character's manifesto as his own.
"GAR: THEN, AND NOW" will be on view from November 2 through December 22 at Daniel Cooney Fine Art in New York.