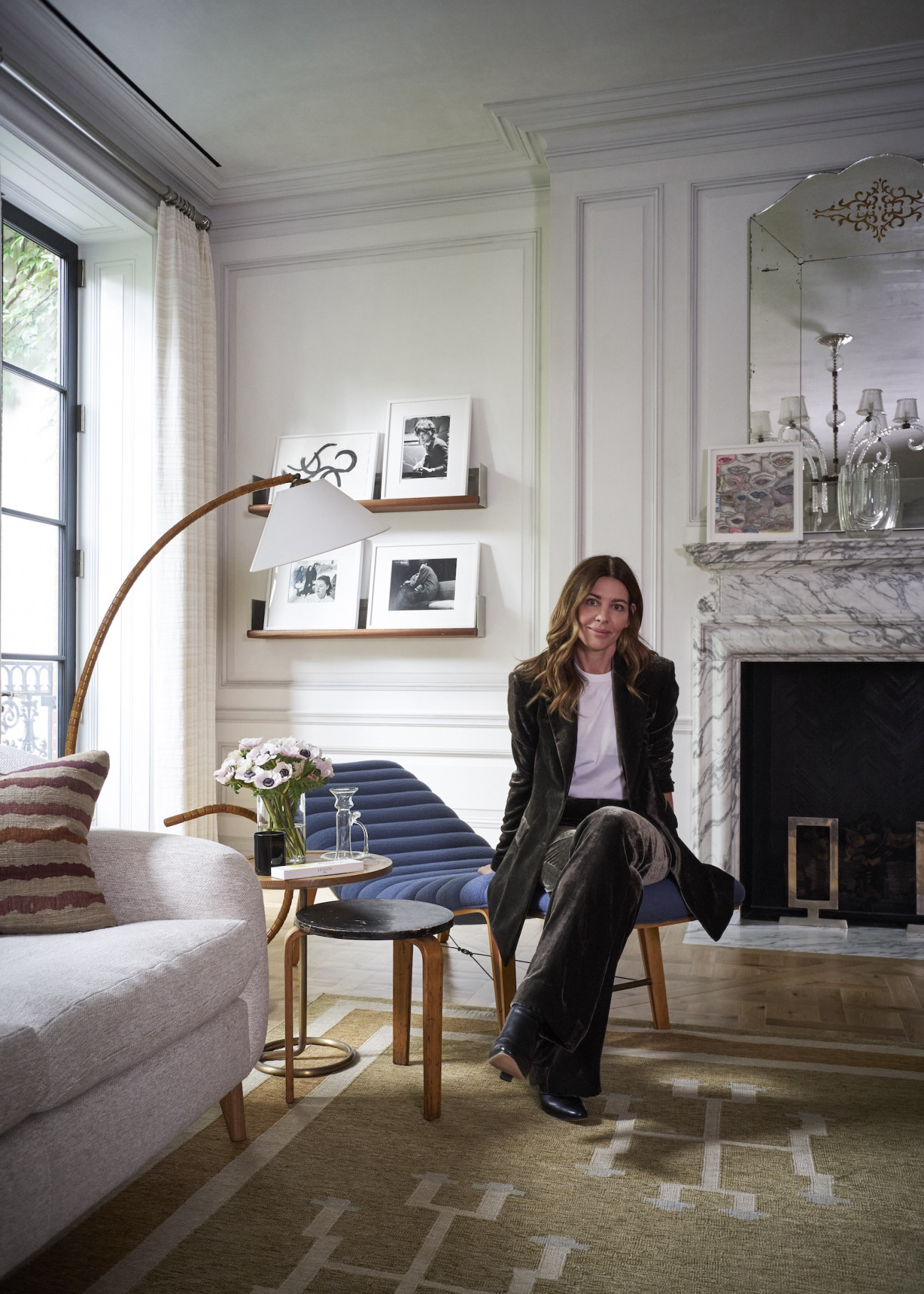 In his 1750 work La Pamela, Venetian playwright Carlo Goldoni writes, "The world is a beautiful book, but of little use to him who cannot read it." Veronica de Piante first encountered the godfather of the modern Italian comedy as a teenager studying for her A-levels in the United Kingdom. Today, the designer of her eponymous ready-to-wear line is sipping tea from a Snoopy mug in her sprawling West Village home, pining for a visit to the Venice of Goldoni's era.
De Piante is no stranger to a suitcase. Born in Milan to an Argentinian mother and Italian father, the designer moved to Bahrain with her family as a child. Later, a career in media sales brought her to Lebanon, Nigeria, Egypt, and the Dominican Republic. This global fluency has made de Piante a deft translator—though she chooses to work with textiles over text.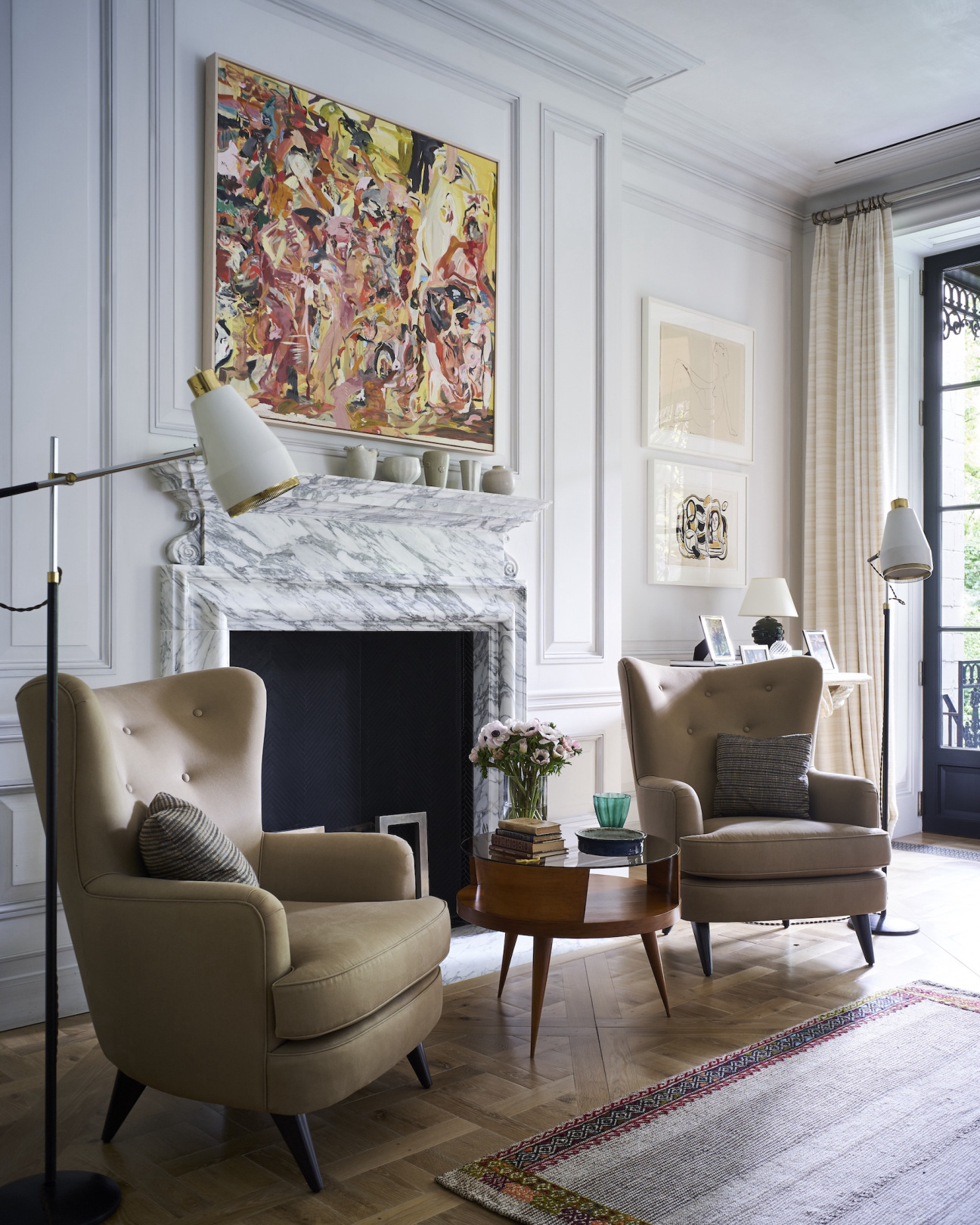 The designer founded her brand, which is already carving out a niche in the crowded independent fashion landscape with sumptuous yet modern garments, in 2022—but de Piante traces its roots back to the mid-2010s. In 2013, Roberta Ventura, founder of SEP - the Social Enterprise Project in Jordan and a friend of de Piante's, asked if she'd consider collaborating on a line of beachwear.
Ventura's ethical fashion and homeware line is crafted by artisans based in northwest Jordan's Jerash camp, home to over 30,000 Palestinian refugees. It was then that the wheels began to turn for de Piante, who was still working in media sales. "I started to think, Well, how would I translate this into something more relevant to me?" she recalls. "Because I don't really wear kaftans."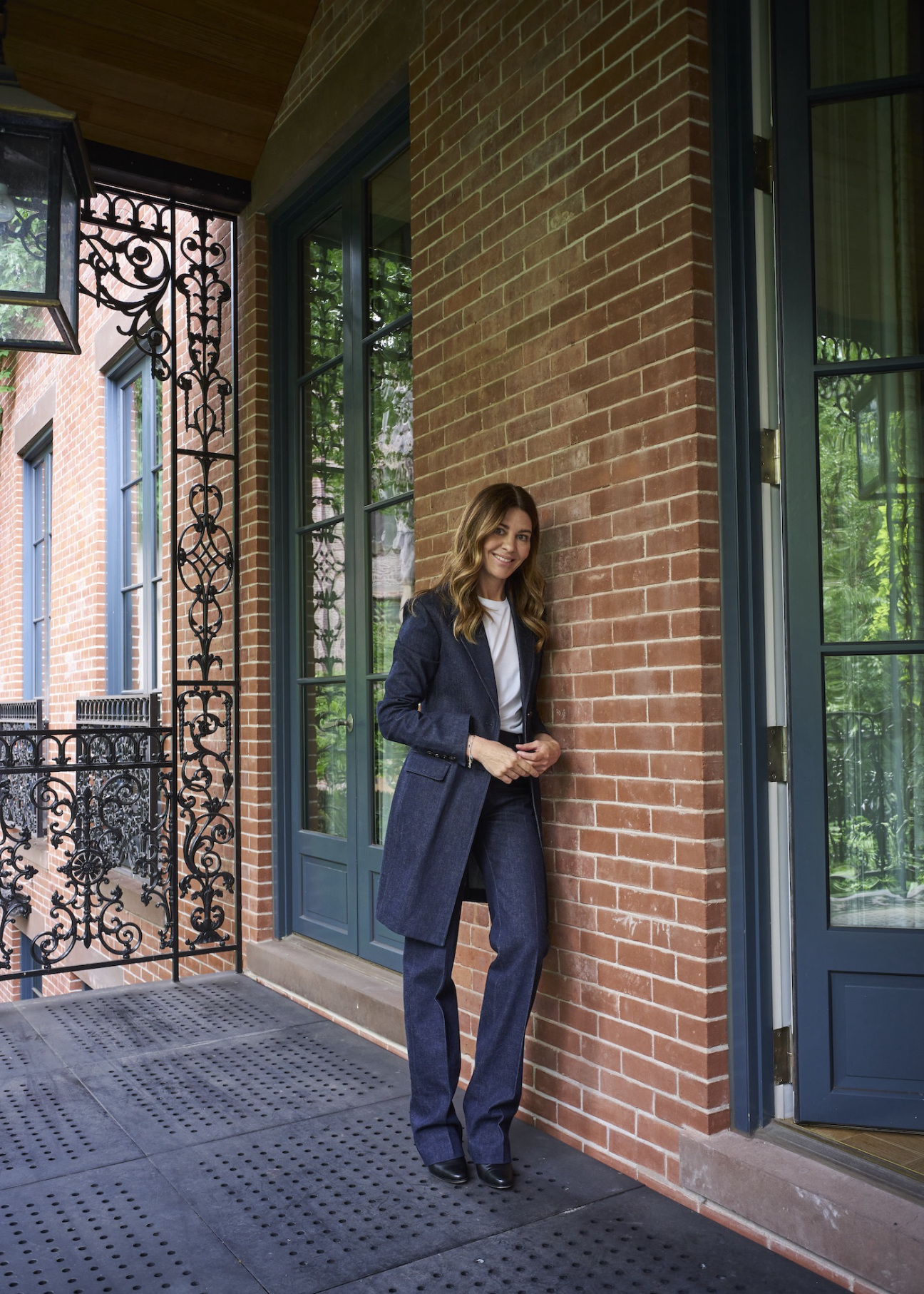 A move to New York from Switzerland in 2017, for her husband's work, was the catalyst that finally jump-started de Piante's foray into fashion. With no formal training, she relied instead on instinct and a trove of personal experiences, juxtaposing nostalgic palettes and textures (think heavy knits, dark velvet, and chestnut and mahogany tones) with the minimalist edge of classic menswear.
Aside from a poncho that clearly references her Argentinian heritage, the designer's influences are mostly discreet. A pair of gaucho pants sourced in Buenos Aires, for example, provided inspiration for a shirt cuff with a long row of buttons. These sartorial footnotes are filtered through memories of family and loved ones. "It has to do with personality," says de Piante. "I'm inspired by the way someone wears something, the way they make it their own." She worked with SEP Jordan, as well as family-run factories in Italy, to craft the pieces. The fruits of this labor are manifested in the brand's debut collection, launched last fall.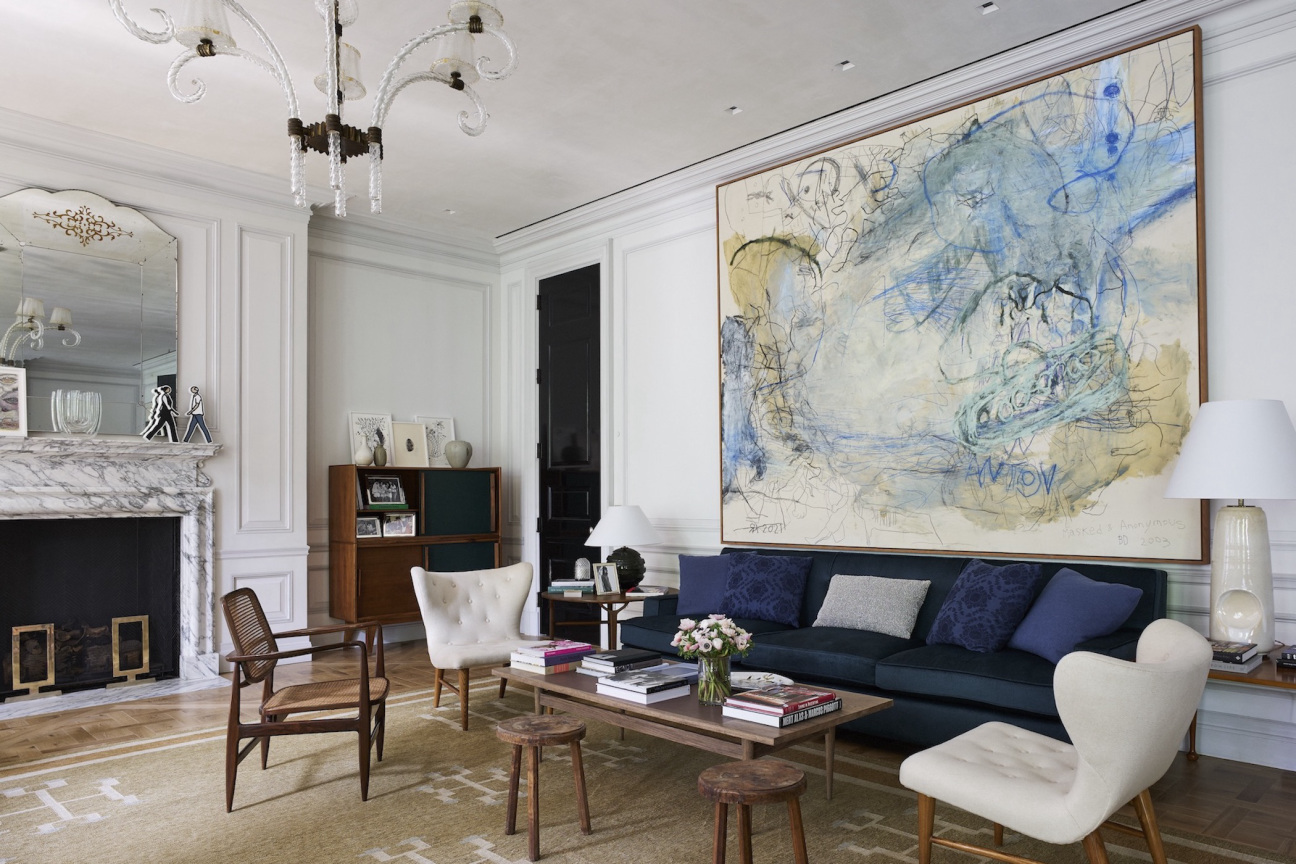 Creating a sense of home, whether in the form of a garment or a place, is an art that de Piante has perfected over a lifetime in motion. Sitting in the sunlit living room of her West Village townhouse, an 1855 structure originally divided into 12 studio apartments, she recalls her meticulous approach to renovating it—salvaging the structure's wrought-iron balcony and original tilework, insisting that the windows retain their wavy, hand-crafted look. The resulting interiors feel more Saint-Germain than West Village, filled with design elements and objects that channel a reserved romanticism. De Piante's art collection speaks the loudest.
In the living room, a Tracey Emin and a Cecily Brown neighbor drawings by de Piante's three children. "I have to like it," she insists. "I don't actually care what it's worth or who it's by." When asked what she likes, specifically, in a collection that includes works by Pablo Picasso, Shirin Neshat, Mirtha Dermisache, and Rita Ackermann, de Piante responds that the work has to feel alive. She's also drawn to an irreverent streak that manifests throughout her acquisitions, most of them by woman artists. The works on display complicate classical beauty, and their makers are funambulists who walk a delicate tightrope between nerve and daintiness.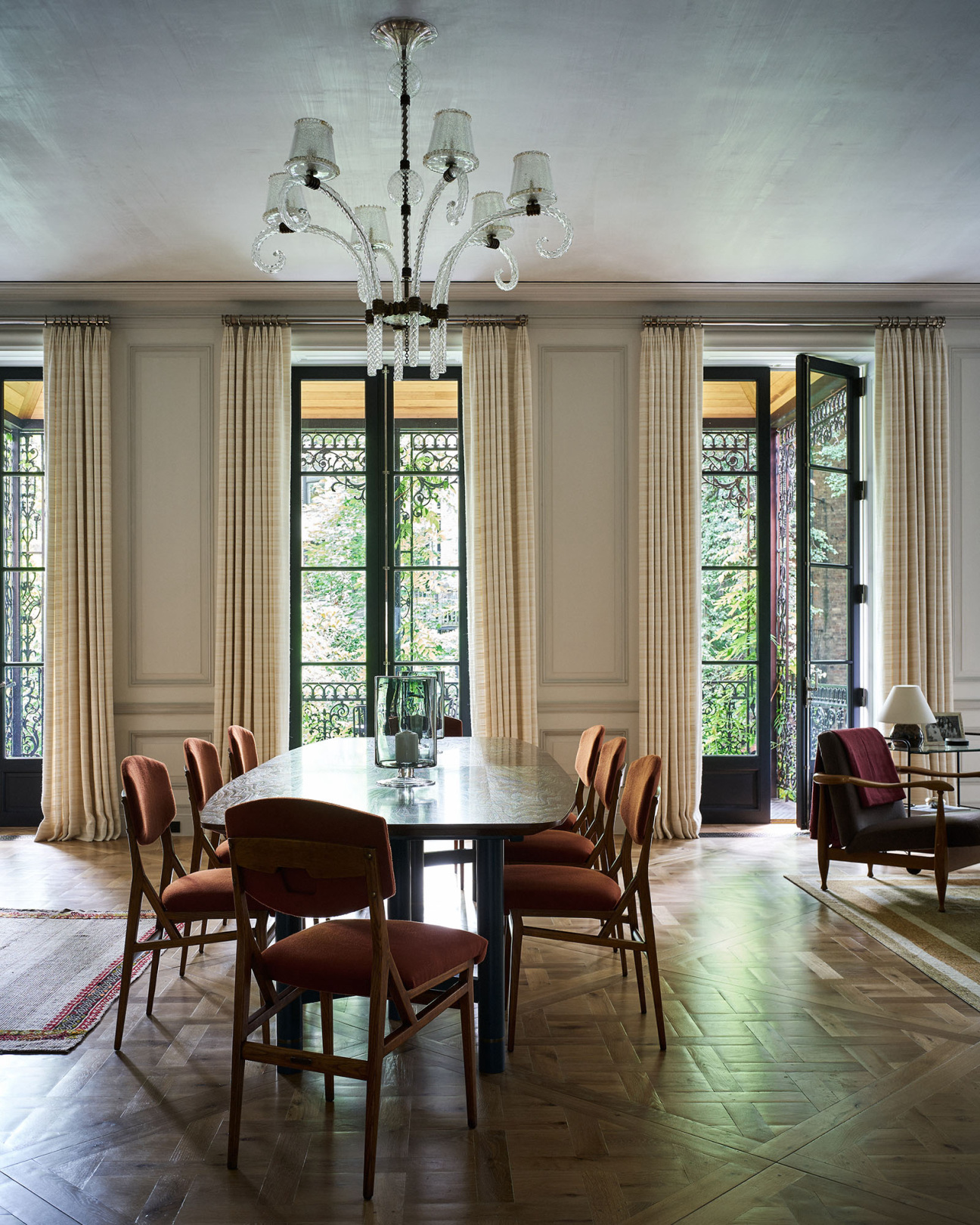 The collection will see new walls soon. De Piante and her family are leaving Manhattan for London in the coming months. Though New York never quite felt like home, it will forever be the city that brought her brand to life, and where she learned that Veronica de Piante had been dubbed "the new name to know" by Net-a-Porter.
The retailer will release the line's key pieces in September, along with a new collection later this fall. "Of course, it's incredibly flattering," she says, smiling. "It gives me a lot of encouragement. But it almost feels like they're talking about someone else. I set out to make beautiful clothes ... I just want to keep it authentic. Maybe that means I'll lose a few retailers, or have three boutiques instead of 10," she muses. "But they will make sense to me."