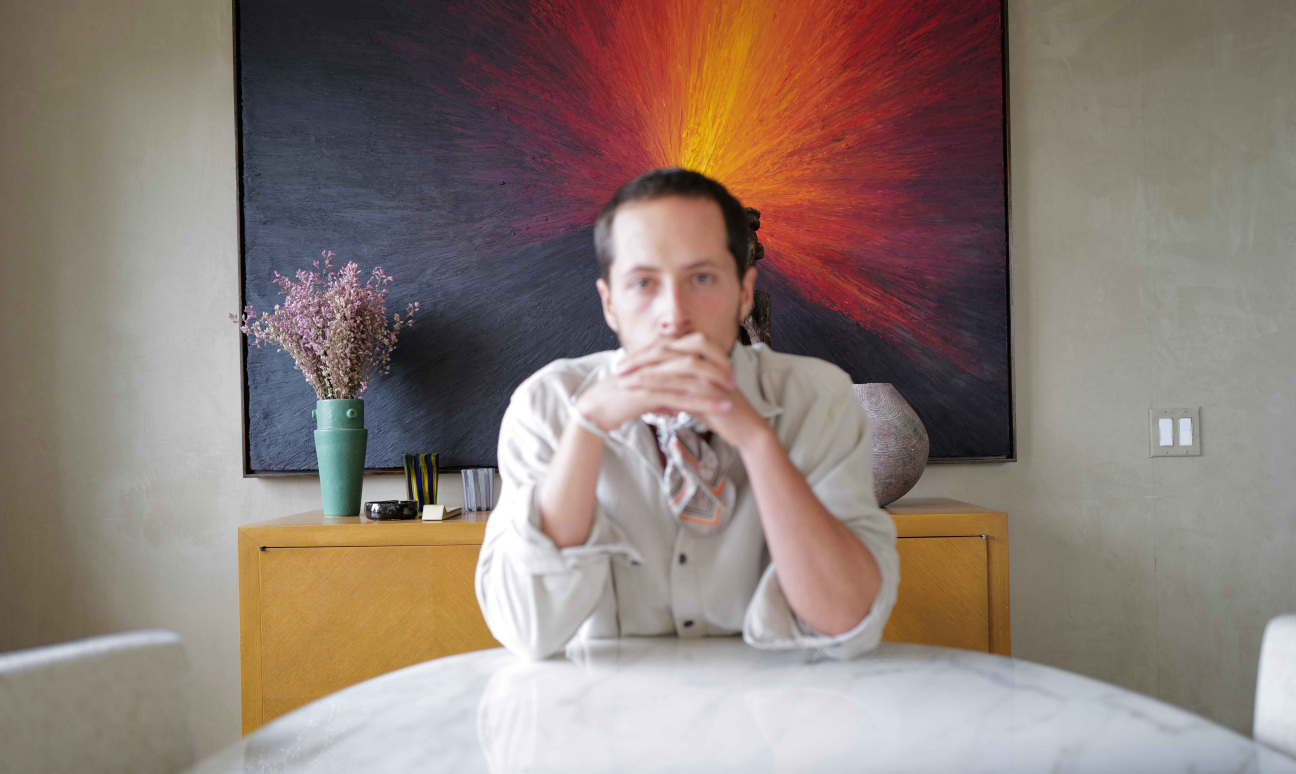 Oleg Guerrand-Hermès never had to question the origin of his love for art; it's simply ingrained in his DNA. A descendant of luxury brand and fashion house Hermès's founders, the collector was born into a family with a long history of artisans, art enthusiasts, and connoisseurs. From a young age, he'd wander through the hallways of museums and galleries, and grew accustomed to spending time with painters, musicians, chefs, and other artists in his family's circle. "The arts was and continues to be a magnet for my mind and soul, and it was so obvious to me that life without the arts would just be flat," he says.
Collecting was a natural progression. His relative, Hubert Guerrand-Hermès, spent years acquiring an impressive trove of almost 1,000 artworks, from Old Master paintings to rare books to memorabilia belonging to Duchesse de Berry Marie-Caroline De Bourbon. It was around the time he passed away in 2016, leaving behind a lasting legacy, that Oleg Guerrand-Hermès started a collection of his own, now stocked with a plethora of unique and in-demand works ranging from early 20th century pieces by Fernand Léger, to Yoshitomo Nara's renowned Japanese pop art, and Erik Lindman's conceptual paintings and sculptures. Here, the collector gives CULTURED an inside look into his passion.
Where does the story of your personal collection begin?

I started collecting proactively in 2016. I had made some good investments in the stock market and decided to use that money on objects I could look at and physically touch. After acquiring my first artwork, it quite rapidly became a serious passion of mine. One which had me devote a lot of time and resources to it.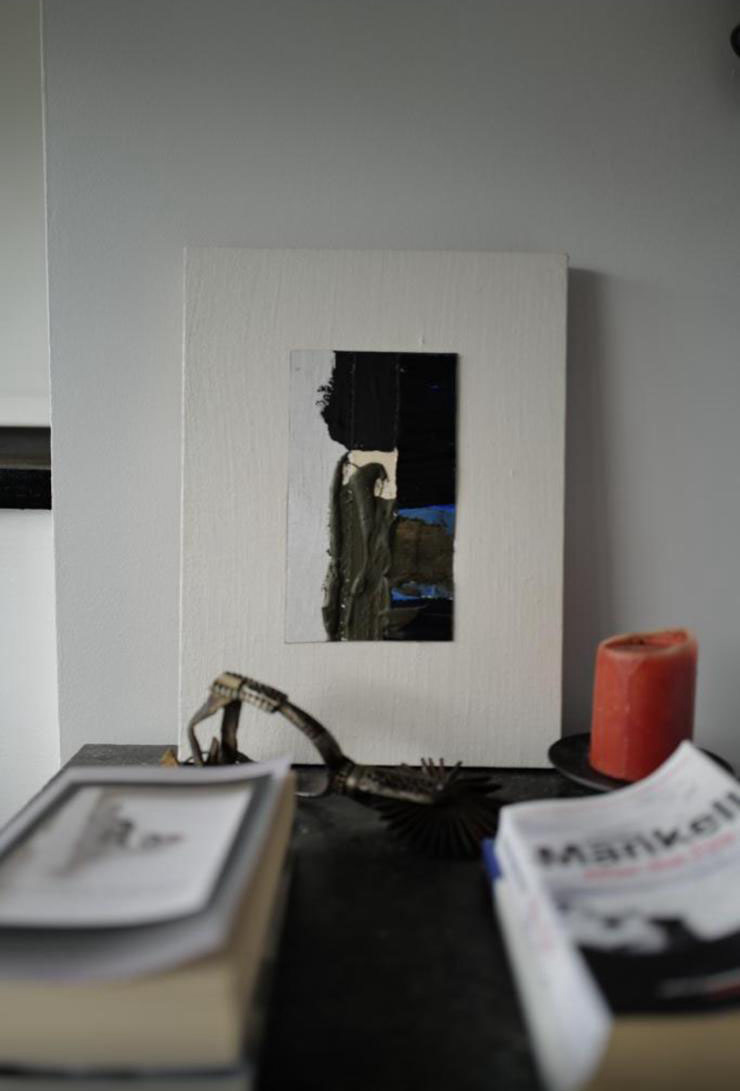 What is the first piece you ever bought?

My first piece was a painting by an artist named Erik Lindman. I purchased the work during my first attended art fair: Zona Maco in Mexico City. At the time, I would travel to all the art fairs. They were rather calm and enjoyable for me. Fast forward to today, the work is still present in my home.
Which work or works provokes the most conversation from visitors?

Recently I was gifted a rare object which takes up some space. It's quite obvious what it is, but having this object inside a private residence is quite unique and uncommon. Every time I have a visitor, they ask how I got that and we go into a fun little conversation. All I can say about this rare object is that it was found underground many, many, many, many years ago.
How have art scenes around the world influenced your collection?
I move around a lot and often, so I get the chance to see many spaces, curated exhibitions, studios. I think looking at my collection, it is a reflection of my travels and witnessing different art scenes: no limitation and a broad palette of multiple influences and tastes.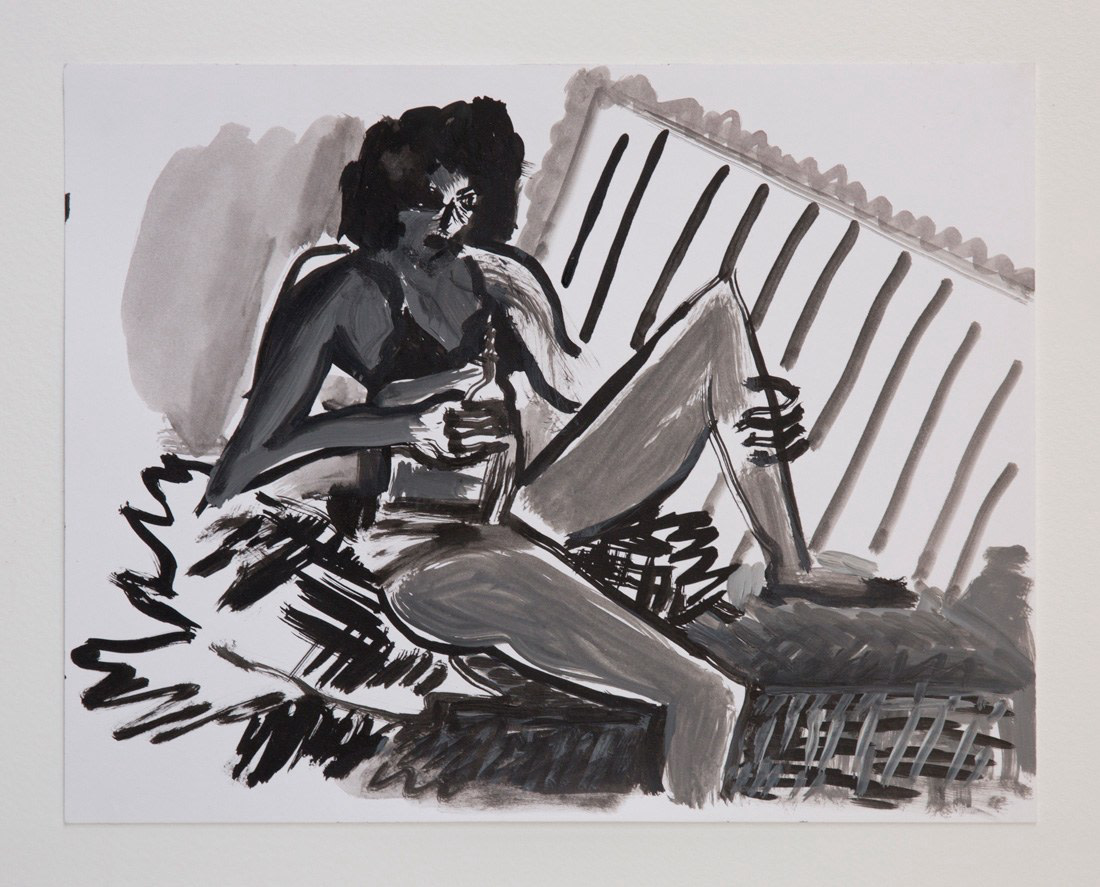 How did growing up in a collecting family influence your own relationship with the arts?
Growing up in a collecting family has been extremely beneficial in cultivating my taste, awareness, senses, and curiosity for the arts. I would always be stimulated by the interactions had with family or friends who devoted their life to a specific craft. I found in these creators, musicians, painters, designers, writers, and talented chefs an endless source of inspiration, ideas, and knowledge. Seeing how this universe had the utmost positive effect on my family and close friends has made me want to discover it for myself and forever have a relationship with it. The arts have been and continue to be a magnet for my mind and soul, and it was so obvious to me that life without the arts would just be flat.
How did you forge your own tastes and path, separate from your family's?
Obviously, I am from a different generation and time. Things evolve as time goes on, events, topics, styles. I think ultimately, I am me, and they are them. Today, the interesting part is when a middle ground is shared between my family and I, [which] I call the sweet spot. Like anything in life, it is important to forge your own path and tastes in life, but never forget your roots. I will always have admiration for the way my family has surrounded themselves with beautiful objects and committed such great time and resources to a passion which became part of the everyday life.
How do you discover new artists and/or work?
Usually, discoveries are made by the following six ways:
1. I have gallerists, dealers that tell me to take a look at a specific artist and his or her work. At times, I also have some advisors that bring to my attention someone they are seriously passionate about.
2. Newsletters from galleries I like help me discover new artists and works.
3. Social media plays a big role as well. It is an endless source of inspiration and discoveries. Truly it never ends.
4. Conversations with friends, collectors, and enthusiasts. I am very fortunate and privileged to know some great people who always share discoveries.
5. Of course going to galleries and museums is a big part of finding out new things.
6. Books, books, and more books! So important to read, learn, and process the information.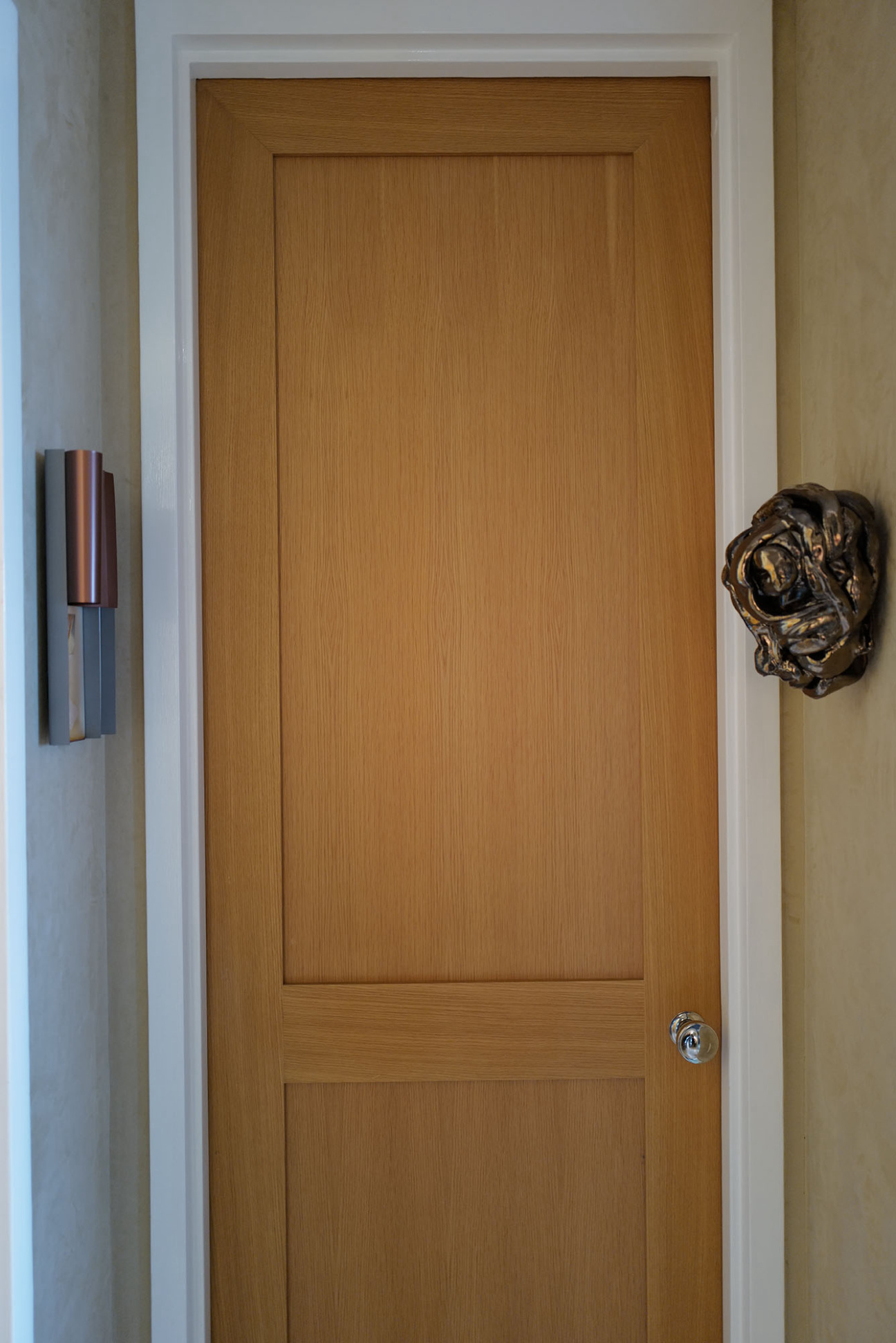 What factors do you consider when expanding your collection?
Does the artist have legitimate skills? Is it serious work that sparks curiosity and emotions within me? Does the artist have the absolute burning need to create and share his emotions and thoughts with the public? As I get older, perhaps wiser, I find that having things just to have them is absolutely not the way to go, and ends up being a poor reflection of oneself. Today, a lot of the works being made and pushed to the public [are] made without any real serious thinking and in my opinion will damage the people involved, which leads me to my second point. Is the artist, gallery or dealer someone I want to support? At the start of my collecting adventure I was not taking this seriously enough. Now it has become critical and crucial to me.
In the last couple of years, I have been exposed, perhaps like many people, to a vulgar side of the art world, which has made me not want to participate or align myself with certain projects and people. There are works that I have decided to sell because I was not comfortable with lending my support and because I purely got no real rush when looking at the artwork in question. Finally, I ask myself if the artwork is realistic to have displayed within my four walls. Over the years, I have drastically cut back on objects which cannot be installed in my home. I no longer want to have works end up in a crate locked away in a storage.
How has your collection changed as your home and space has changed?
I try to have pieces—whether it's a painting, a photograph, a 20th century design lamp, or a 17th century stone ceramic—that dialogue with one another. As things come in and some leave, these dialogues change and evolve. Today, I am getting harsher on what I want to live with and look at.
Is there one piece that got away, or that you still think about?

Yes, a few. I have learned valuable lessons by not chasing them down.