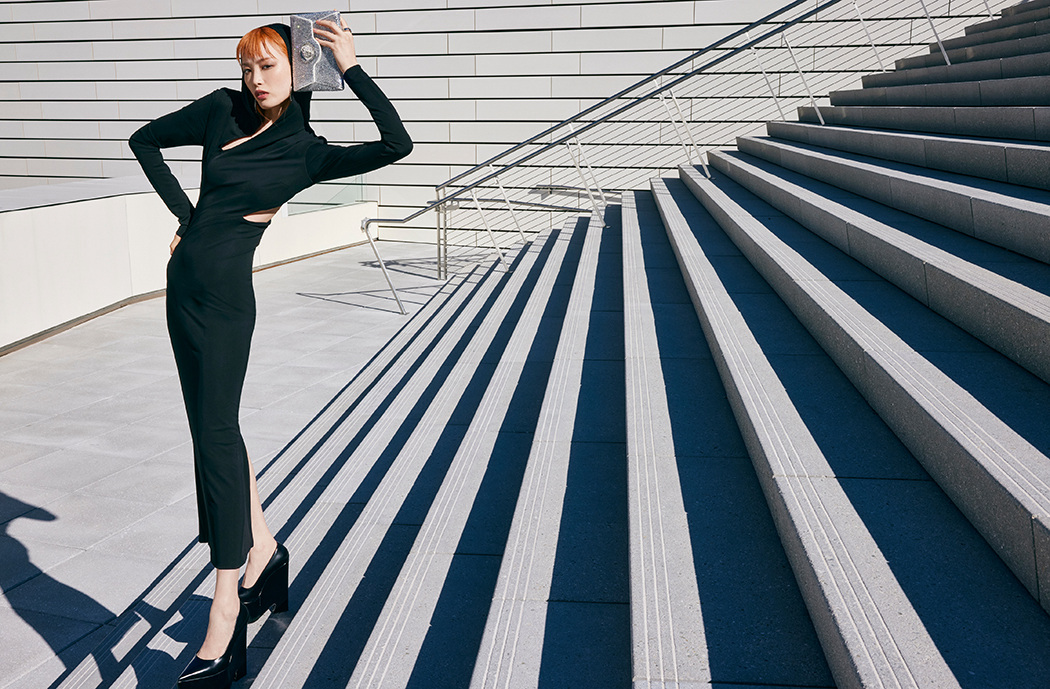 South Coast Plaza, a premier shopping destination in California, has scoured its boutiques for the hottest pieces and trends this spring. Home to a combination of young and heritage brands—think Diesel to Dior, and Ganni to Gucci—the international shopping destination is uniquely positioned to offer visitors a wide range of styles and items. For those seeking highlights of the many options available at the shopping center, a new series of lookbooks gives a taste of what's in stores.
In the Women's Luxury Fashion and Accessories collection, draped dresses from Valentino and Saint Laurent feature alongside the latest jackets from Gucci and Bally. Bold, silver accessories from Versace and Alexander McQueen suggest that statement handbags are having a moment. Throughout, the models recline and wander around the newly constructed Orange County Museum of Art, which sits adjacent to South Coast Plaza on the Segerstrom Center of the Arts campus. The arts destination, designed by Thom Mayne, opened in October of last year.
For men, the selection suggests bold knits—like those from Gucci, Thom Browne, and Loewe—as well as matching sets, offered by Versace and Ferragamo. Other lookbooks include Luxury Fashion, Fine Jewelry, and Timepieces. Along with the shoots, several custom videos of the models offer a roundup of looks and additional footage of the picturesque surroundings. Overall, the key takeaway from the shopping center's spring vision is that more is more, and South Coast Plaza has the most.