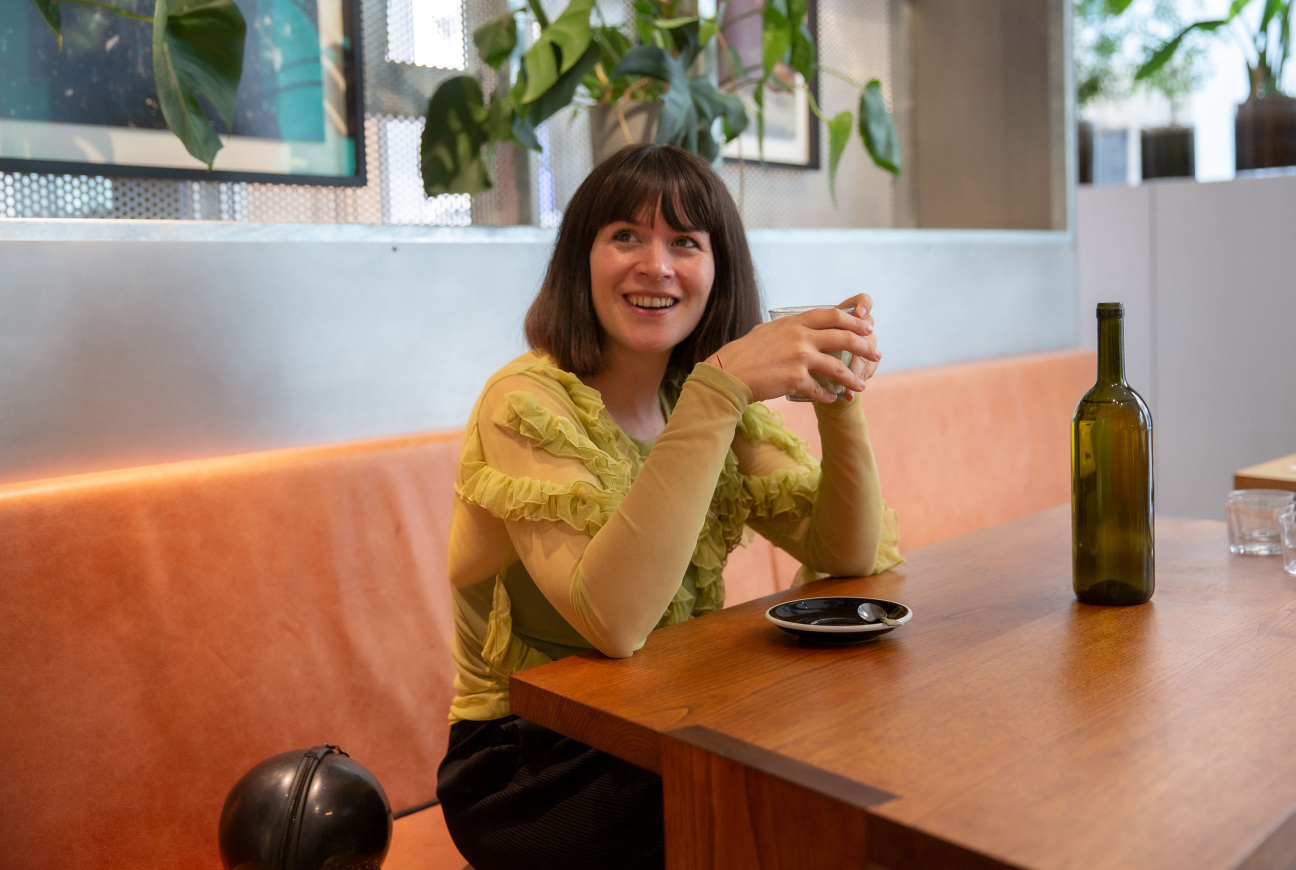 If you asked an A.I. to generate a portrait of a chic Parisian contemporary art curator, it would probably pop out someone who looks a lot like Rebecca Lamarche-Vadel. The director of Lafayette Anticipations, the private museum established by the French department store Galeries Lafayette, she has developed one of the city's most dynamic art programs. (She previously served as curator of the 2020 Riga Biennial and the Palais de Tokyo.)
Inside a prep school converted into a cultural hub by the architect Rem Koolhaas, Lamarche-Vadel and her team have invited the likes of Cyprien Gaillard, Pol Taburet, and Akeem Smith to stage daring installations. As the art world descends on Paris this week for Art Basel's sophomore outing in the city, we asked Lamarche-Vadel to share her favorite haunts and tricks for navigating the City of Lights.
Where are you right now? What do you see, hear, and smell?
I am sitting at Café Mater in Lafayette Anticipations – Fondation Galeries Lafayette. I smell the delicious flavor of the matcha tea that should help wake me up, I hear joyful conversations, and I can see the work of the artist Tai Shani spreading all over our ground floor. I can also see a side of our bookshop where I just got the last book by Ocean Vuong. Last but not least, I discreetly observe all the flâneurs of the Marais passing by the Fondation, and it feels like a permanent runway show.
Any tips for getting the most out of Paris+?
There's so much to see that I feel it's Paris+ that will get the most out of us! First of all, getting a bike is advisable to bypass the traffic jams. Start with [Paris+ par Art Basel at] the Grand Palais Éphémère, especially the emerging galleries sector. Then cycle on the riverbanks under a bright fall sun to reach the Fondation Lafayette Anticipations, where you will discover the first show of Issy Wood in France and an exhibition of Akeem Smith, who won our production prize last year at Paris+. Finally, get going to visit the Centre Pompidou, la Bourse de Commerce, the galleries of the Marais, and the Palais de Tokyo, to name only a few of the places where you'll discover amazing shows in Paris this October.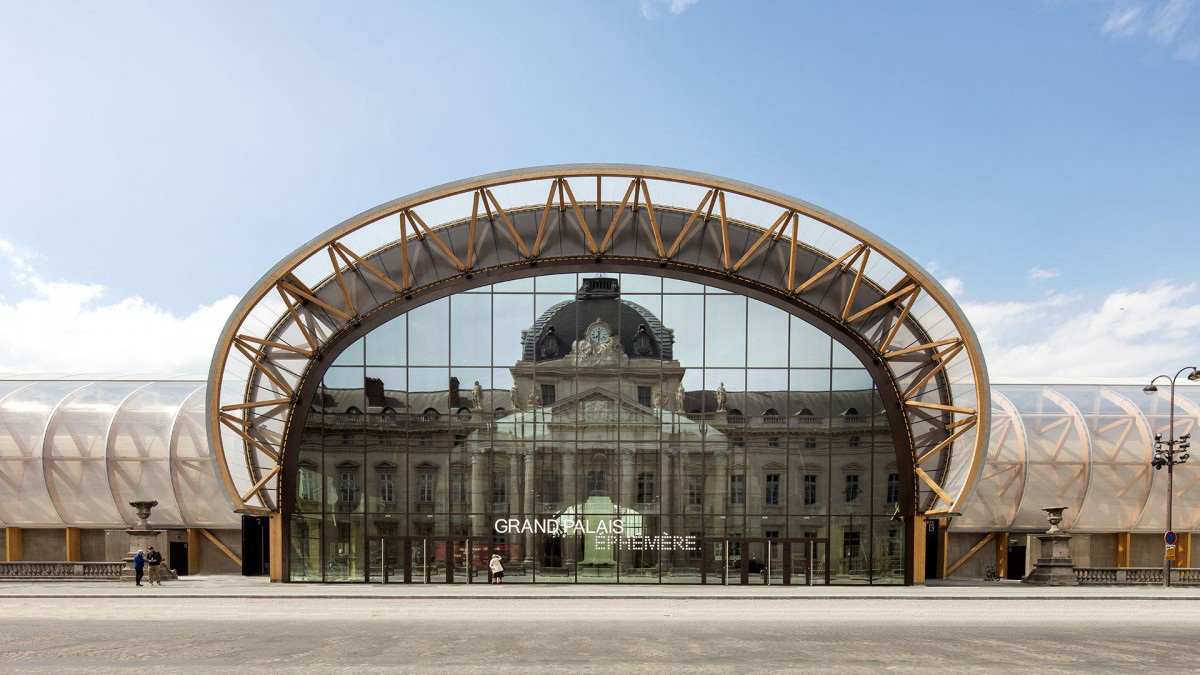 What is your pick for a local restaurant you can actually get into for dinner?
Ha. I feel like queuing is the compulsory starter for any spontaneous Parisian dinner, unless you're intimate with the chef, but they are usually too busy to get intimate. You could try your luck at Early June, Clamato, Au Passage, La Chope des Artistes. If unlucky, go for a drink—that's what most Parisians have for dinner. If it's 5 a.m., the rendez-vous will always be at Au Pied de Cochon, from what I can remember. If you have time to book in advance, run to Mosuke by Mory Sacko, a very busy chef who will always make you feel intimate!
Favorite places to shop for clothes?
I am definitely a member of the online vintage church, but for a real Parisian experience of the latest hot trends, one should run to the Galeries Lafayette Champs Elysées. Another pick would be our neighbors, The Broken Arm, who have a great selection. A last piece of advice would be to support adventurous independent fashion designers—there are exceptional talents out there! I'm thinking Julia Heuer, Johanna Parv, Alix Higgins, the healing garments of Rosie Broadhead, the not-so-small but still daring and fascinating Marine Serre…
Where do you go to buy everything you didn't know you needed?
Twenty minutes of meditation should help solve this! I'm reminded of this line from Steven Wright: "You can't have everything. Where would you put it?"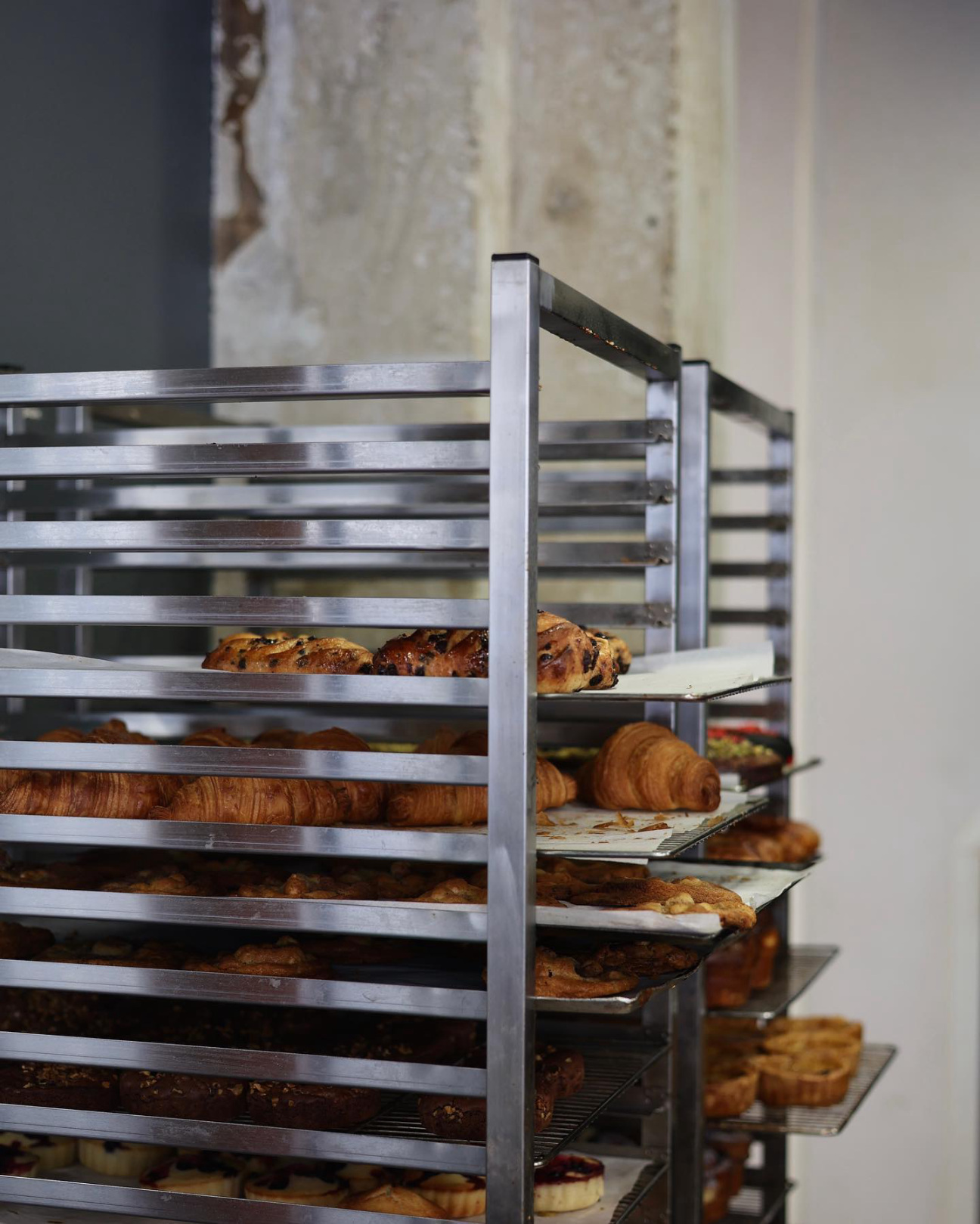 Best place for a drink after work? What about a late-night drink?
Chez Francis, where you can enjoy the nicest vibe with the best artists and musicians of the Parisian scene until late at night, accompanied by great wines. I'd be there every night if I didn't have a job.
Favorite place for a croissant?
I organize an informal Galette des Rois tournament every year, open to everyone. For those unaware of this French seasonal specialty, just imagine butter with marzipan. If the croissants ranking lines up with the Galette des Rois grades, I'd advise by order of priority: Sain Boulangerie, Tapisserie, Atelier P1, French Bastards, and the classic but never disappointing Du Pain et des Idées.

Underrated Saturday-afternoon activity?
Visiting exhibitions, of course.
For more in-the-know guides to cities across the globe, check out Yana Peel's take on London, JJ Martin's tour of Milan, and Tony Parker's tips for Atlanta in CULTURED's My City.