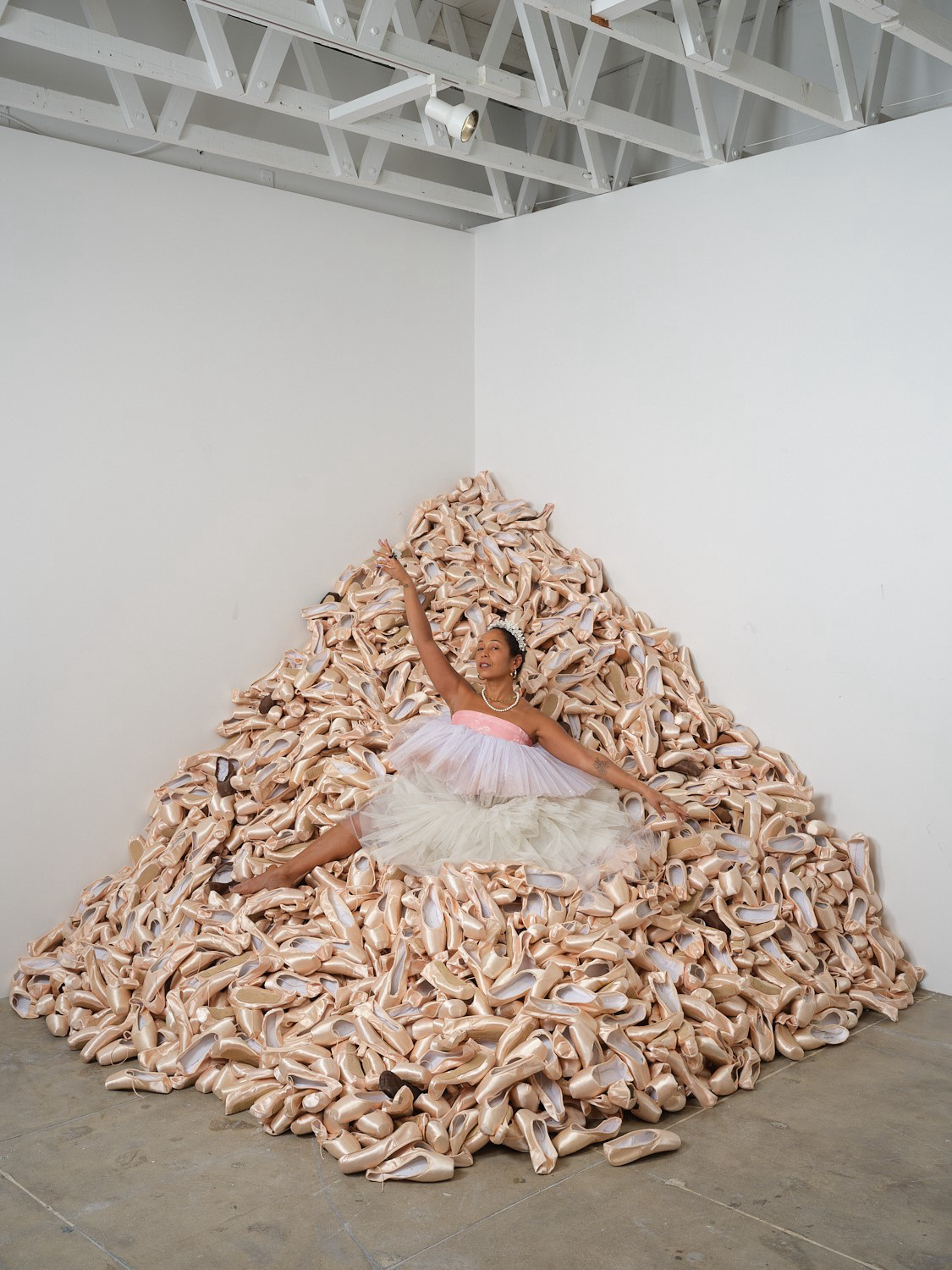 Nothing embodies the age-old saying "beauty is pain" quite like the ballet. Beneath the pink satin shoes and puffy tulle skirts are bleeding toes, purple bruises, and aching muscles. If the dancers are successful, the audience won't see any of that sometimes-gruesome effort—but knowing that it's there, just out of view, only adds to the intrigue.
Growing up, artist Karon Davis heard the refrain "beauty must suffer"—a slightly closer translation of the original French phrase "Il faut souffrir pour être belle"—from her mother frequently. Davis's parents, Nancy Bruner and the Broadway veteran Ben Vereen, were both dancers, and so were Davis and her three siblings. "I think I came out of the womb and my parents handed me a tap shoe, ballet shoes, and sheet music," the artist says.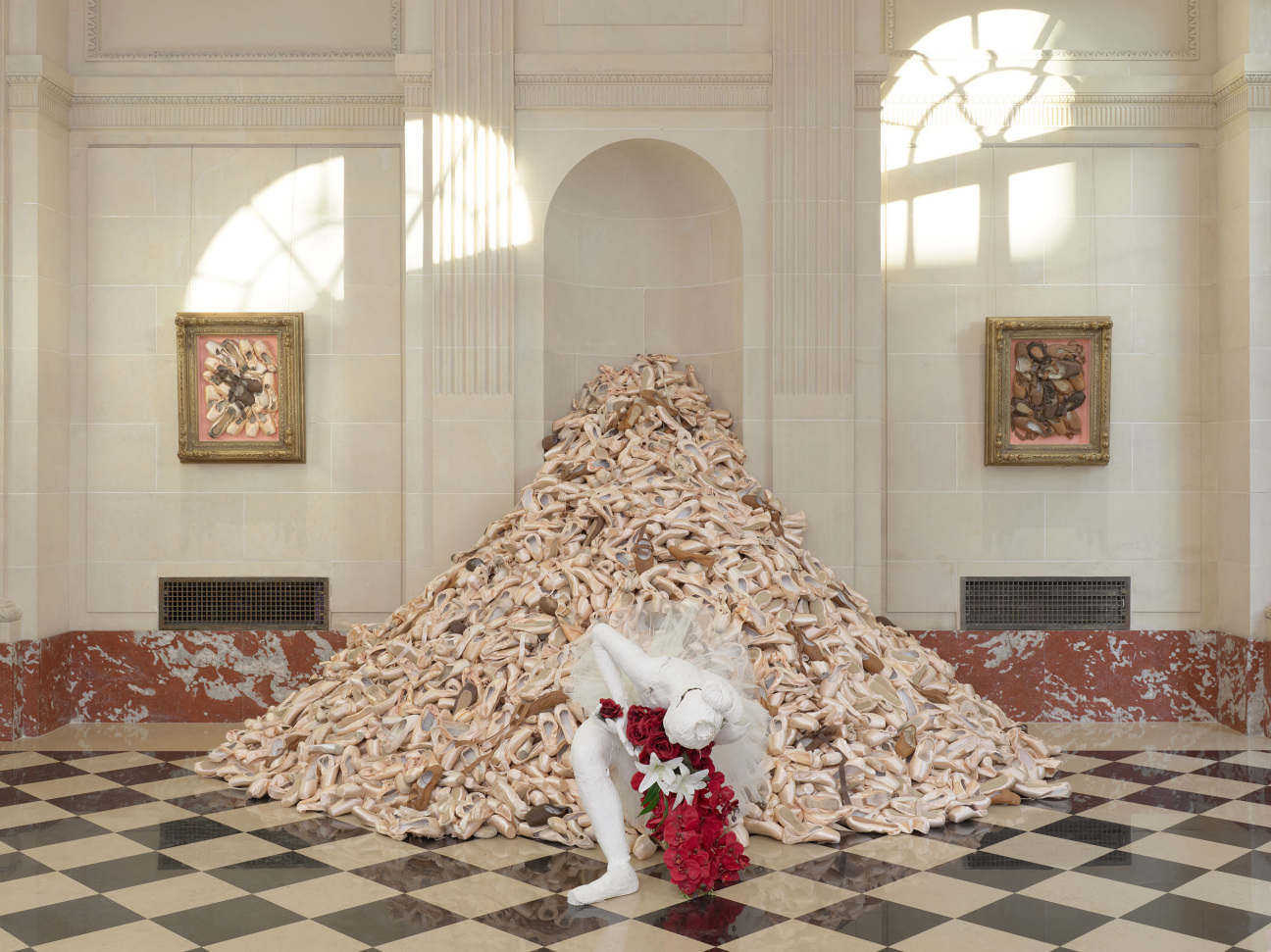 After studying dance at Alvin Ailey American Dance Theater and Spelman College, she shifted her focus to what happened backstage: lighting, stage management, set building, costuming. "Then I realized I always had a camera in my hand, and I transferred to USC's film school," she recalls. Today, these disparate influences cohere in her elaborate sculptural installations.
Davis's latest exhibition, on view at New York's Salon 94, takes dancers as its subject and is titled after her mother's refrain, "Beauty Must Suffer." It is Davis's first show in the city since 2021 and the first major exhibition at the Upper East Side gallery since its founder, Jeanne Greenberg Rohatyn, split from the dealer consortium LGDR in August after less than two years to refocus on her own gallery.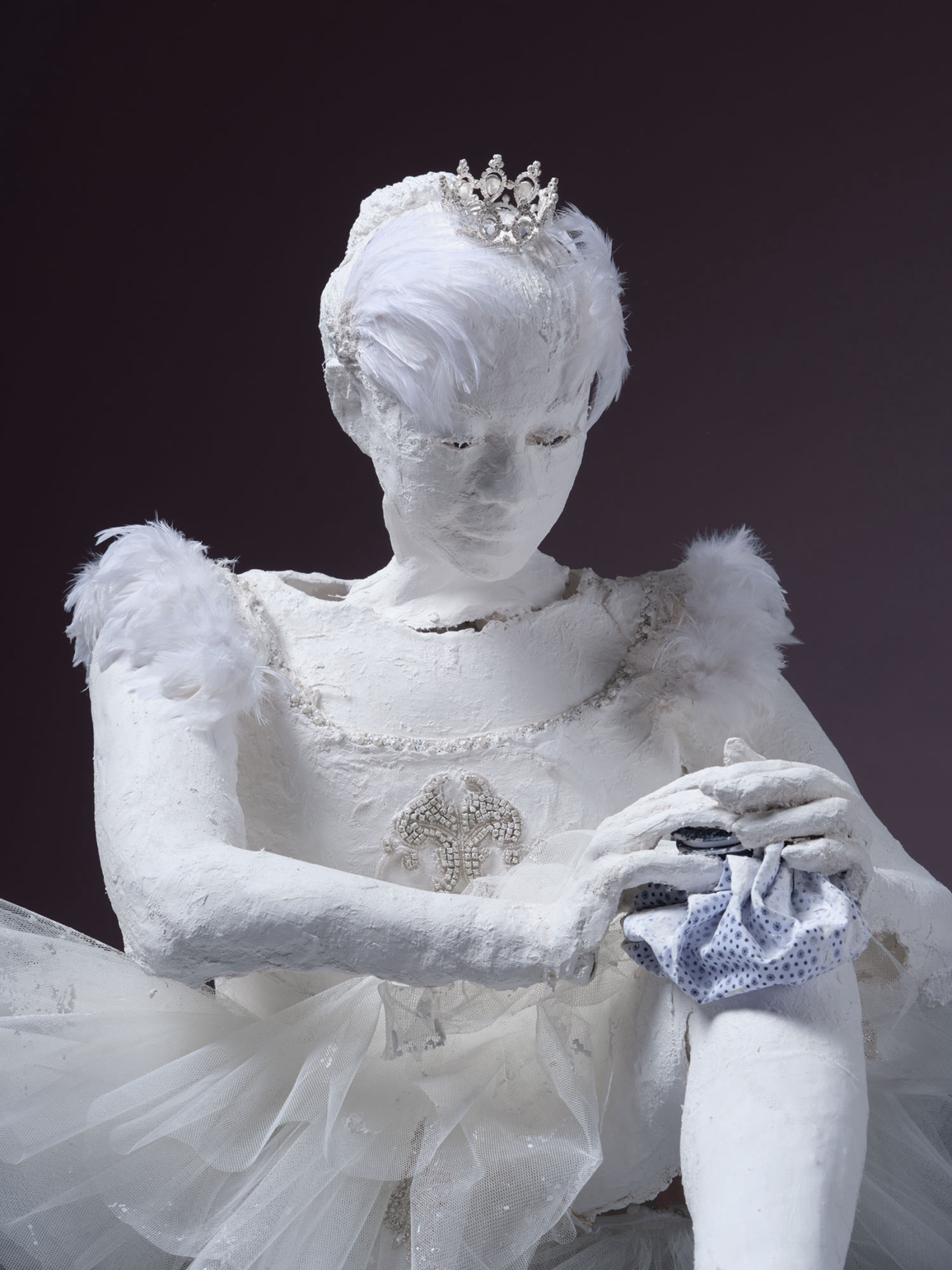 Davis has transformed the ornate townhouse into a series of sets. In one gallery, young dancers assemble at the barre; in another, professionals smoke and stretch backstage. The drama is accentuated by avalanches of pointe shoes and tulle and broken bits of plaster on the floor—tricks of theater staging merged with casting techniques Davis learned from her late husband, the painter Noah Davis.
Throughout, the Black figures are rendered in Davis's trademark white plaster—a nod to once-colorful, now uniform Greco-Roman sculptures and a reference to the fundamental conformity of the ballet, an art form that prizes Western beauty standards and sublimates difference in the name of artistic excellence.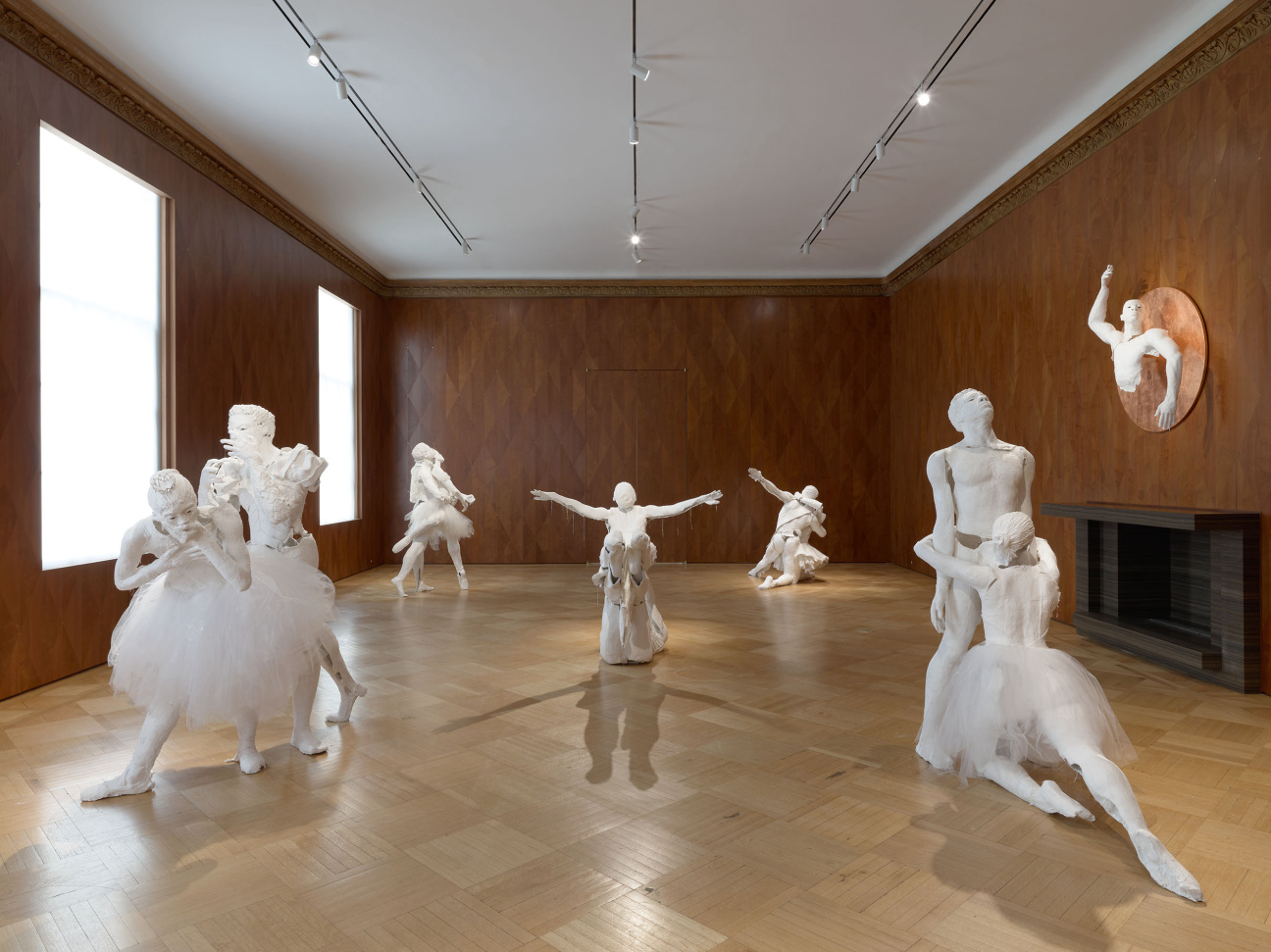 "You're pushing your body to the extreme. You're fighting every single day to be the best," says Davis of the ballet. "I mean, their feet are literally bleeding sometimes, most of the time, and they're jumping up and down on the pointe shoes. They make it look so effortless. That air that people put on as ballerinas, everyday people do too. We all sometimes have to put on that air of being perfect and beautiful when our feet are bleeding or our heart hurts."
Many of the ribbons, shoes, and other accessories in the installations were sourced by the sculptor's mother, who scoured thrift stores and estate sales back when the project was still a fledgling concept. After she died in 2019, the exhibition took form, becoming something Davis "had to do for her."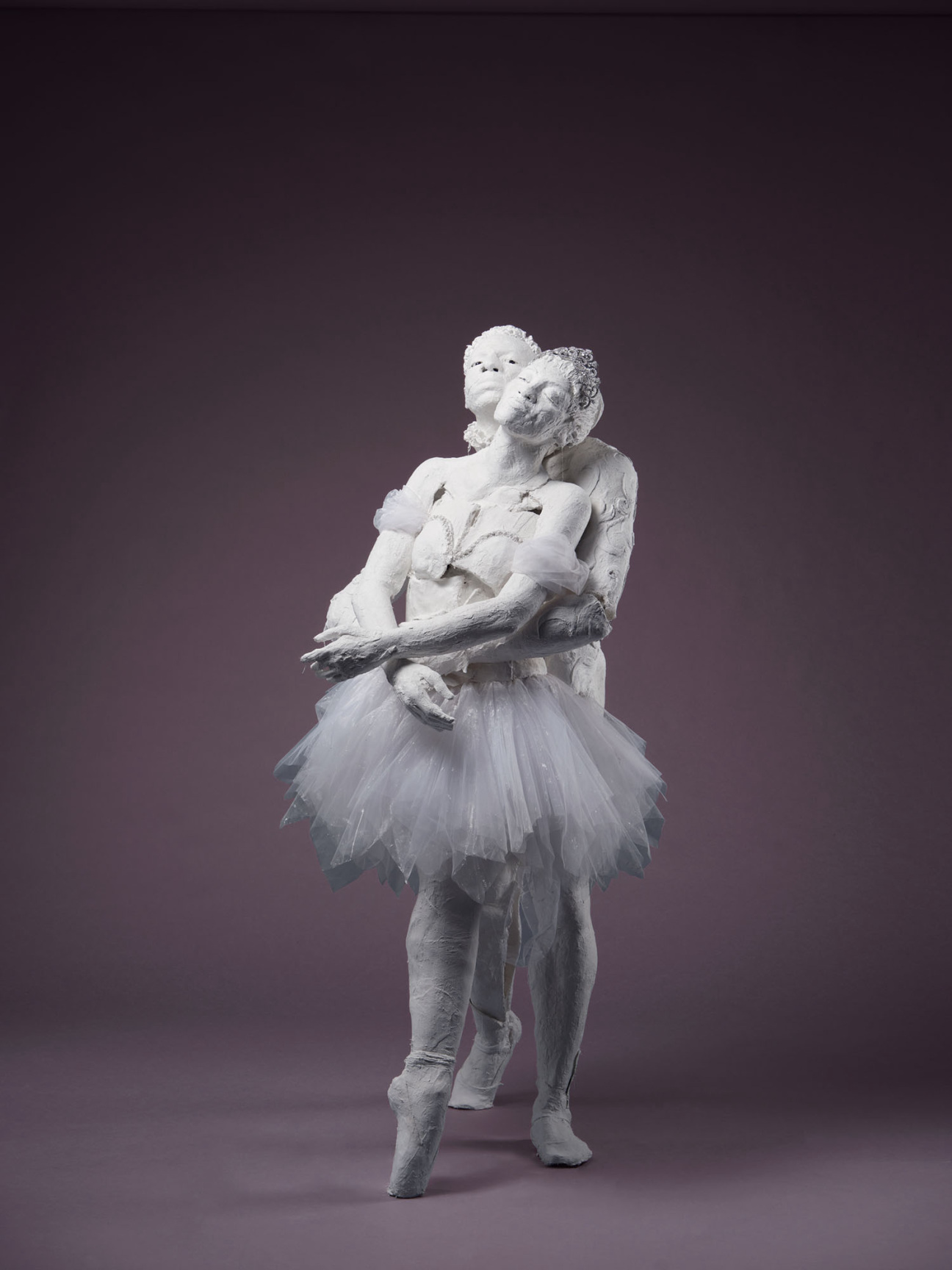 The lessons Davis learned from her mother, and from her own time dancing—a practice she picked back up while working on the show—still resonate. "I think anything you feel is beautiful in your life, you have to work hard [for]," says Davis. "Sometimes it's sacrificing things, whether it's relationships or your body or your comfort level, but once you accomplish that, there's this opening of your soul and your heart that's so beautiful."
"Beauty Must Suffer" is on view through December 23, 2023 at Salon 94's 89th Street location in New York.