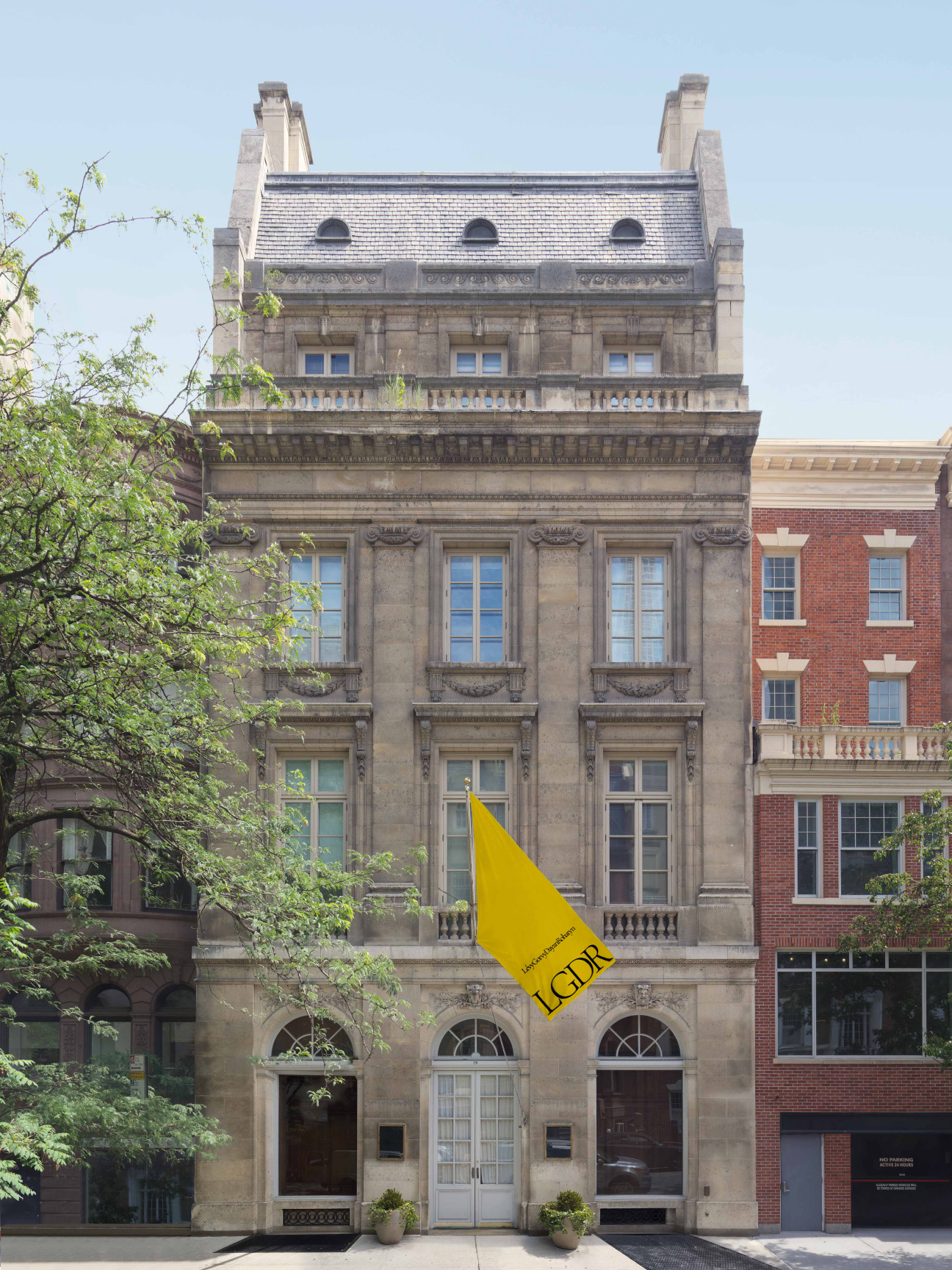 In another life, the walls of New York's 19 East 64th Street mansion were adorned with the likes of Sandro Botticelli, Edgar Degas, Édouard Manet, Paul Cézanne, and Rembrandt. The limestone-fronted edifice was completed in 1932 by Gilded Age architect Horace Trumbauer to house the private art dealership Wildenstein & Company, with adornments and arch windows inspired by the 18th-century Parisian Hôtel de Wailly. Now, LGDR—the powerhouse dealership formed by Amalia Dayan, Brett Gorvy, Dominique Lévy, and Jeanne Greenberg Rohatyn in 2021—will continue the building's intimate entanglement with the arts by establishing its flagship gallery in the Upper East Side townhouse.
The Wildenstein family of art dealers hosted Old Master and Impressionist exhibitions at 19 East 64th Street for more than half a century before converting it into a private residence in the 1990s, with 11 members of the family bouncing between its five floors. Harry Brooks, the dealership's former president, used to jokingly refer to it as the "most expensive tenement in Manhattan." Indeed, when the Wildensteins finally sold the building to an anonymous buyer, rumored to be a Chinese hedge fund, for $79.5 million in 2017, the sale set the record for the highest price ever paid for a Manhattan townhouse. (The building broke the record again a year later when it sold to Ukrainian oligarch Leonard Blavatnik for $90 million—but not without some legal intrigue.)
The grand home went on to have another art gallery tenant, Skarstedt, before LGDR announced its plans to take over and restore its interiors in collaboration with architect and designer Bill Katz and HS2 Architecture.
To inaugurate its new flagship, the gallery has organized a transhistorical exhibition that marries the townhouse's roots with its new, forward-facing raison d'être. "Rear View"—an exhibition of nearly 40 paintings, sculptures, works on paper, and photographs of the human figure from behind—opened this month. Throughout its two floors of exhibition space, 20th-century paintings by René Magritte and Francis Bacon enter dialogue with pieces by living artists such as Fernando Botero and John Currin, along with new commissions from artists including Francesco Clemente, Diane Dal-Pra, Urs Fischer, and Eric Fischl. The exhibition shines a light on the enduring resonance of the human posterior in figurative work, encouraging viewers to examine the past as well as what's to come.
"Rear View" is on view through June 1, 2023 at LGDR in New York.