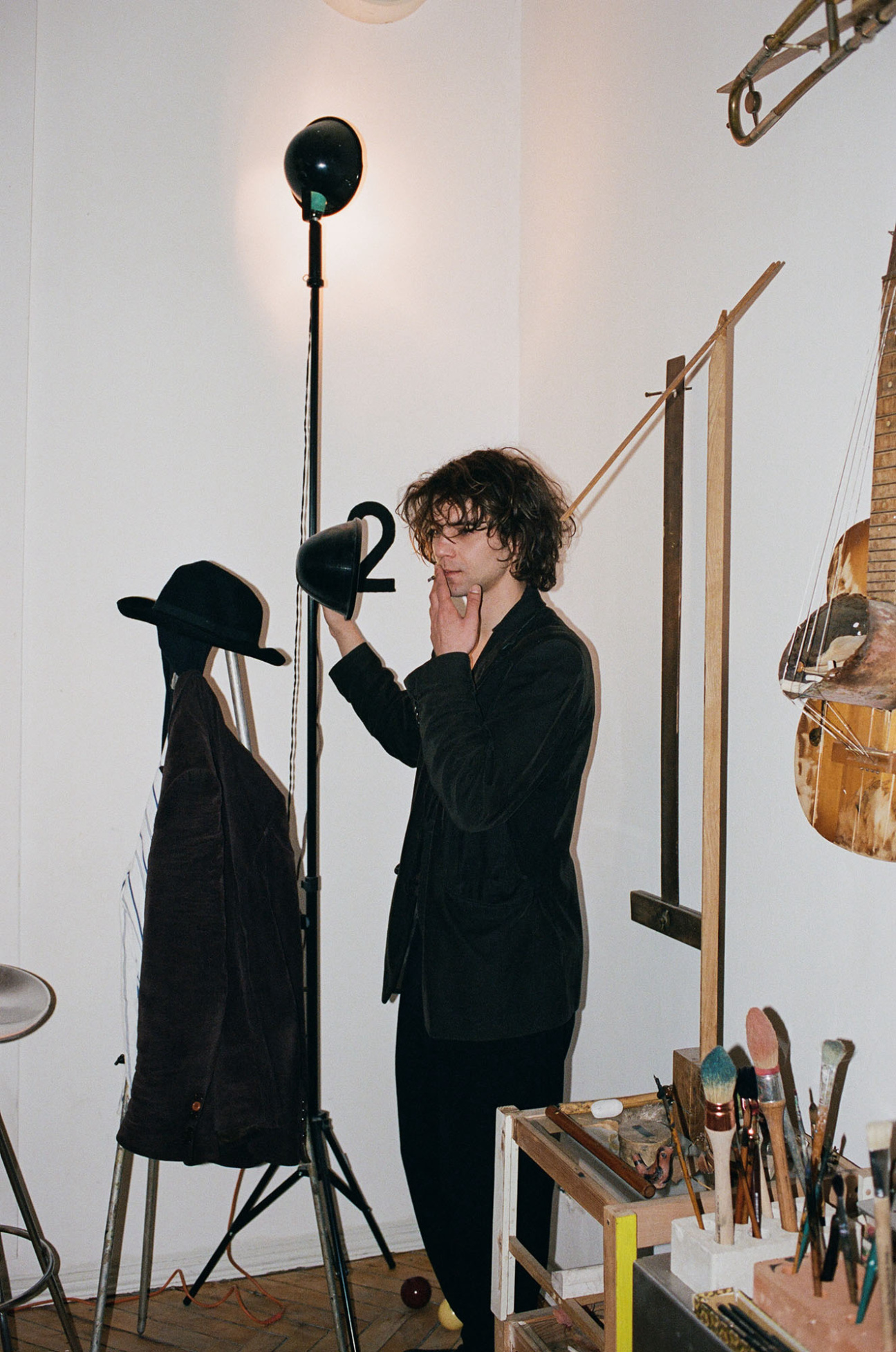 Art may not stop bombings or end suffering. But in Ukraine, it is not powerless. This year, CULTURED brings together conversations with three Ukrainian artists. Through their expressions of art and resilience, they condemn the war and help us bear witness to the ways that violence has become ingrained in their everyday lives. This conversation is the third in a three-part series; read the first and second installments here.
Ivan Grabko started painting when he was a child. The son of two architects, he left his town of Zaporizhzhia in Southeastern Ukraine to move to Dnipro for art school in ninth grade. His first year, Grabko remembers a teacher proclaiming, "You will either do this or not." That was all it took. "I realized that I wanted to do this and saw some sense in it," he says. "And then I just didn't think about anything else."
The artist's paintings and drawings have been acquired by private collections in Italy, Switzerland, France, Ukraine, and the United States. Lately, his works increasingly allude to the instability that surrounds their creation. Grabko shares how his enduring love of music, nature, and architecture have given his work more direction than ever.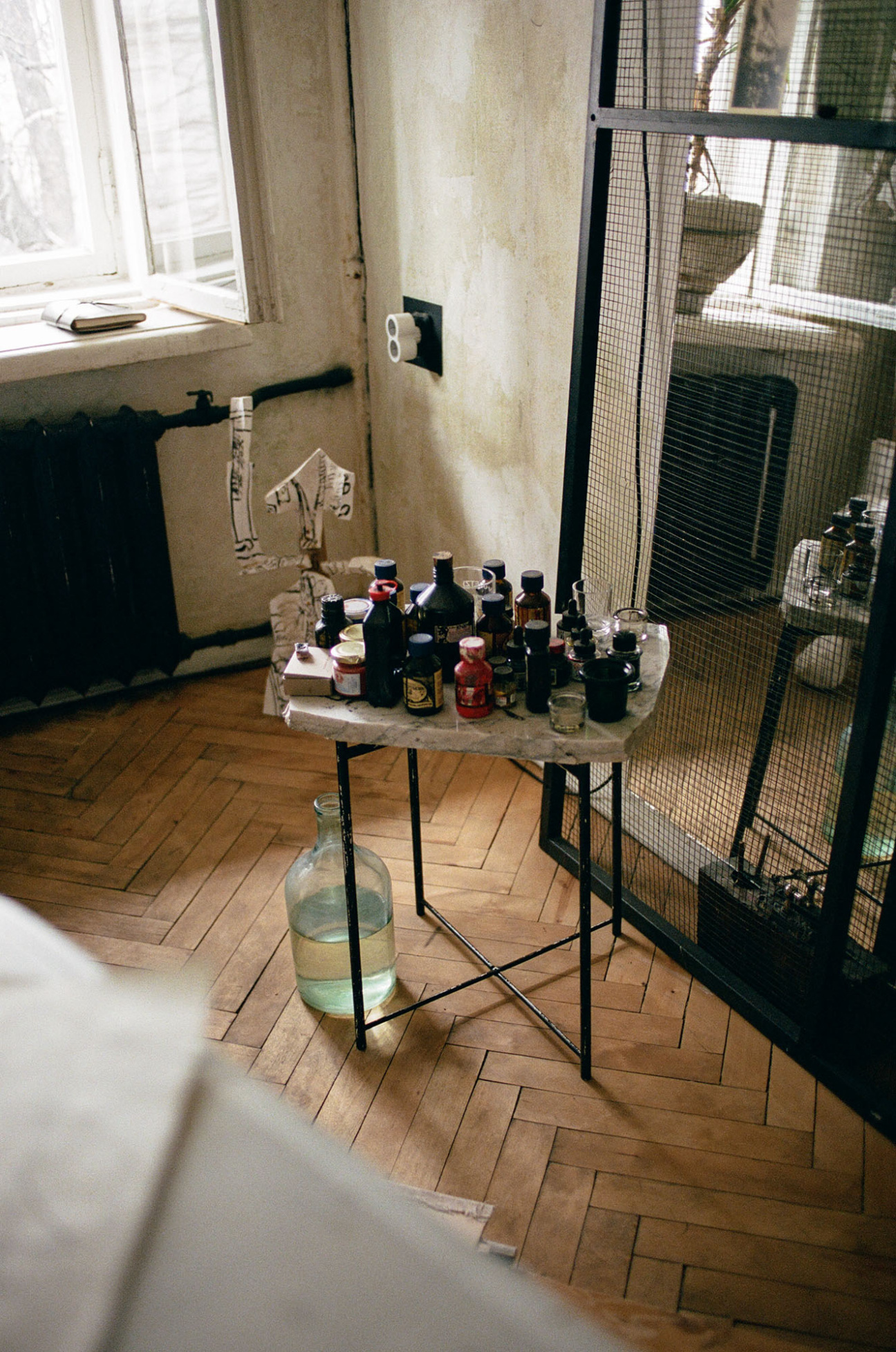 CULTURED: Tell us about your work.
Ivan Grabko: I am engaged in the classical art forms of painting, drawing, and sculpture. Starting from the knowledge I received at the academy, I began to use these rules in my own way. If you look at what I do, you might think that it is abstraction, but it's not. I could compare it to modal jazz music.
Using simple techniques like inversion, or increasing the contrast, or curving the contours, I rework the image. The images themselves in a composition may be far from what was in front of me in reality. It doesn't really matter whether a person will see what I see. If I'm lucky, they'll see it and we'll talk, and if I'm not lucky, they'll see something different and it will be as it is.
CULTURED: What small or big changes have taken place in your everyday life since the full-scale invasion?
Grabko: Like many people, a hole has gradually appeared and the energy is going somewhere. There's a lot of anxiety, and it just grows and grows and grows over time. Recently, they found a very large black hole, but it was not active. It looks like it's growing, but it's not active. How can this be, I don't know. I don't think it's significant for me, I'm just anxious.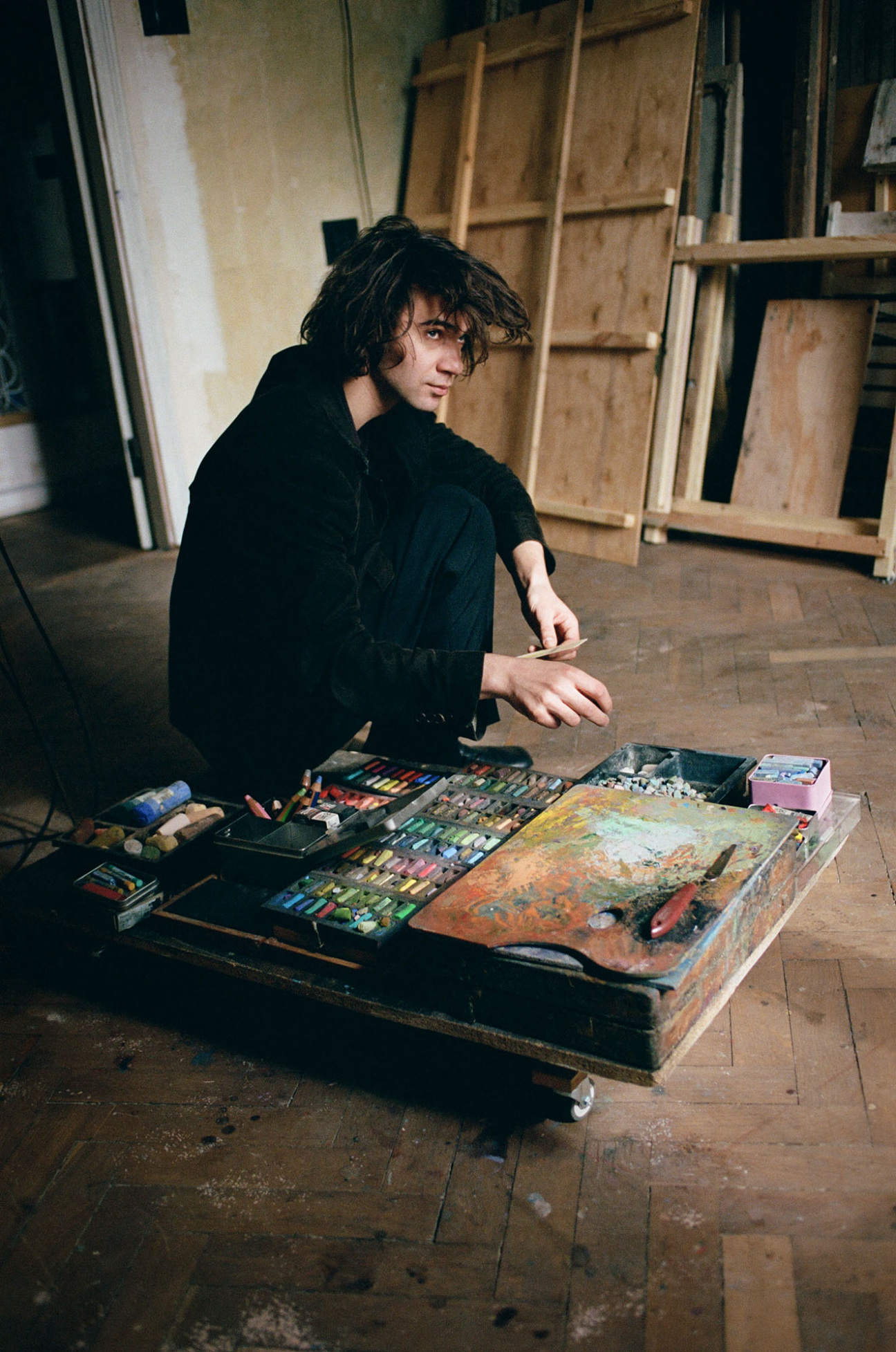 CULTURED: How has your work or the way you work changed as a result of the war?
Grabko: I am no longer interested in poetry in my work. I'm not interested in aesthetics anymore. In terms of how to work with materials, I was meticulous. Now I'm more interested in composition because in principle, composition can be explained. I became interested in this as a way to get rid of poetry, but in principle it is impossible. Symbolism is terrifying. When I see that I succeed in some kind of symbolism, I want to destroy everything.
CULTURED: What do you do in your free time?
Grabko: I walk a lot. I enjoy listening to and playing music. Recently, I've been interested in discovering architecture of the 21st century because before that, it was only ancient classical architecture. Here, I met architects and we started working together. They opened up their world to me, which is completely different. It's so cold, so big.
For me, painting feels like something hot. Even if a person just paints a wall with one color, there are still a lot of movements in it, like acrobatics. But architecture is a concentration or the calculation that the researcher is facing, or the material with which you have to work, and this principle fascinates me. I discover the world of architecture and music in my free time.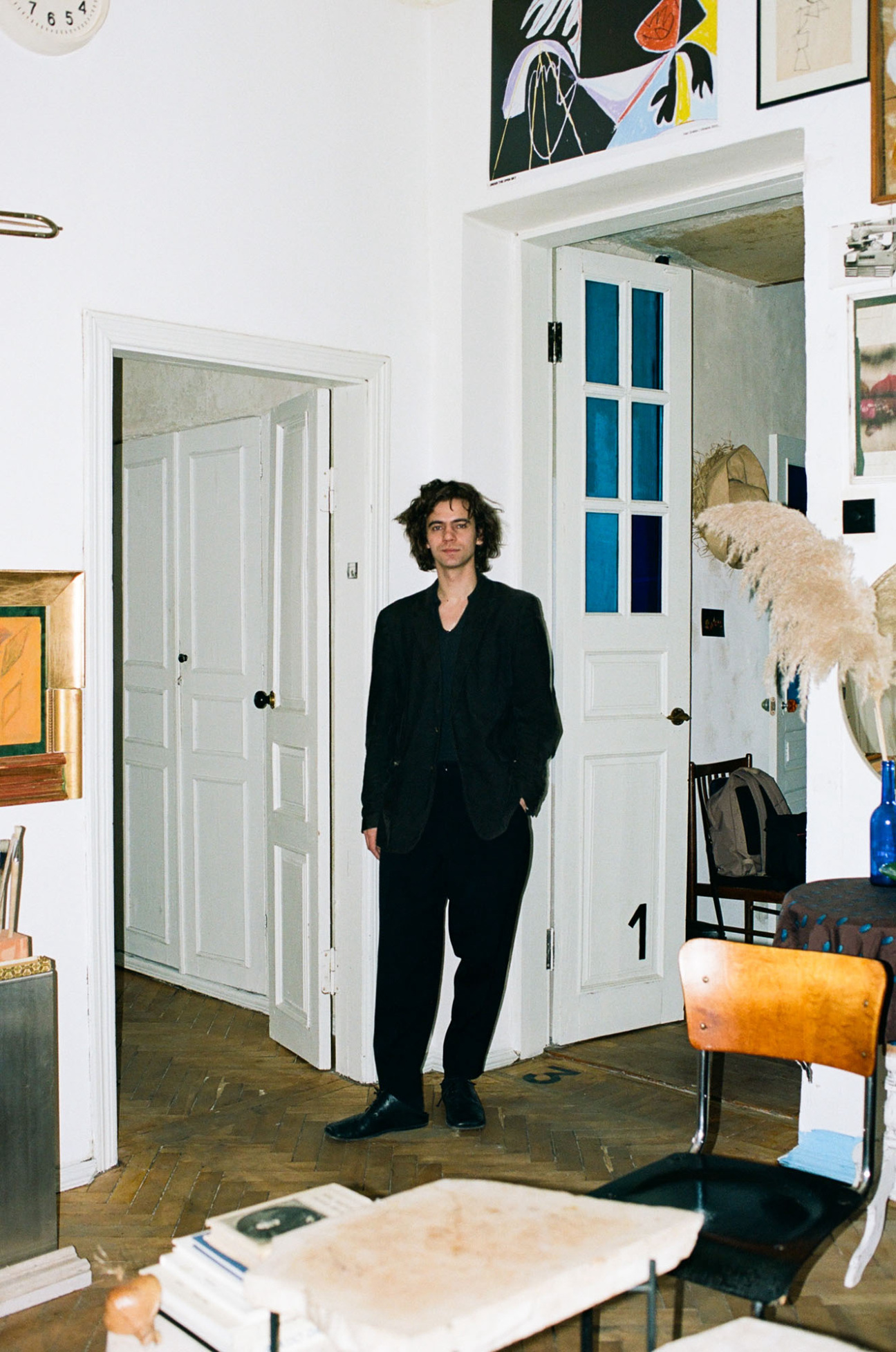 CULTURED: What do you listen to?
Grabko: I started listening to jazz. From bebop to modal jazz to free jazz. Then I moved on to electronic music.
CULTURED: Can you single out anyone?
Grabko: Billy Harper. I would single him out now. Also, Don Cherry and Bill Dixon, who worked in the 20th century. Of course, I used to listen to Coltrane a long time ago, but I still go back to him sometimes. Recently I was shown a good band called Pan Sonic—it's two Finnish people who started working in the '90s. They used to be called Panasonic, but the Panasonic company sued them so they removed one letter from the name and split it into two words. They weren't playing music on instruments, but on metal boxes, computers, and other things that were not made for music, like data storage machines. Things that can produce sound, but a sound that is mechanical.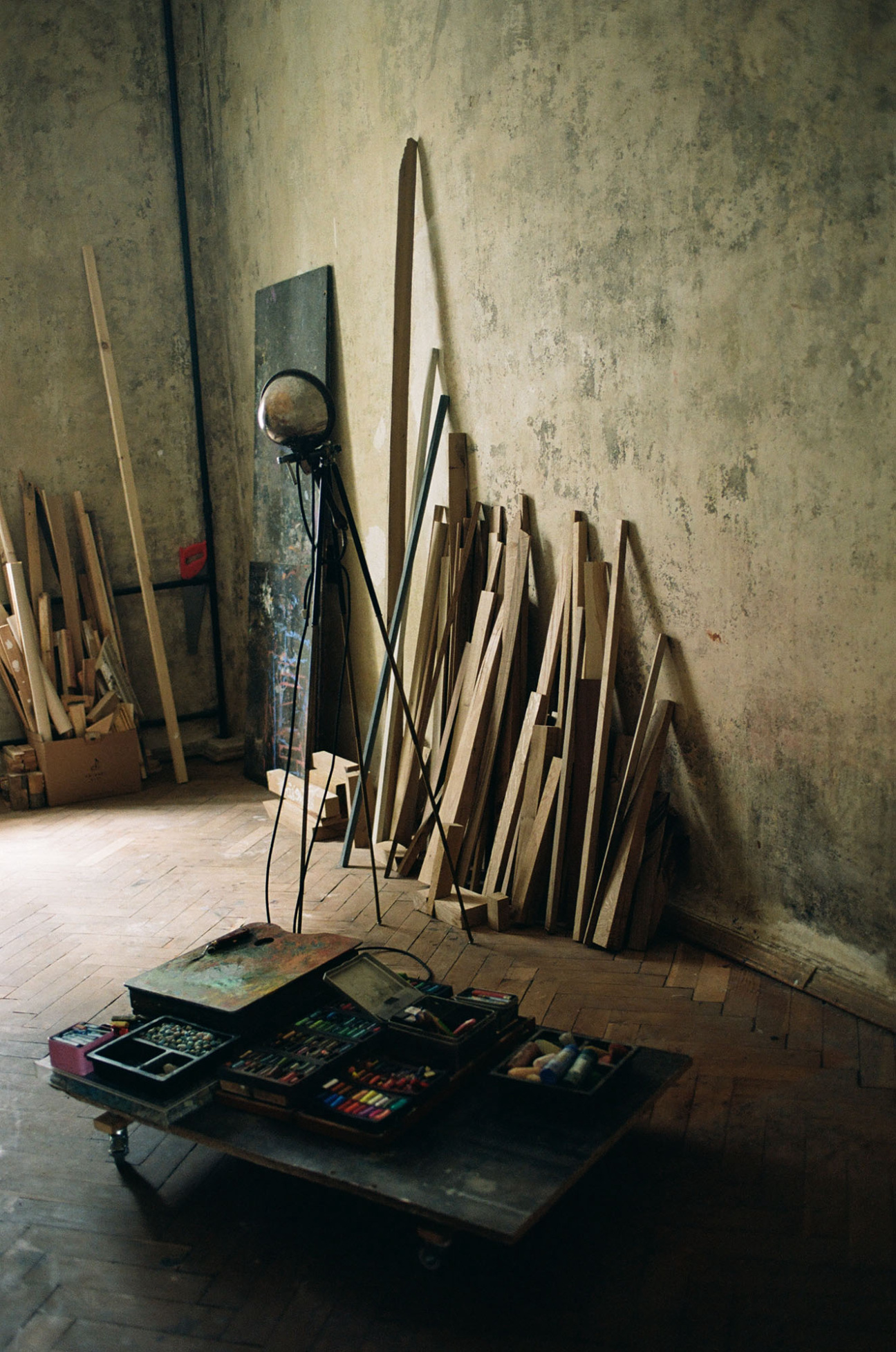 CULTURED: What do you do to calm down?
Grabko: There are no special means or drugs or techniques for this. I begin to concentrate on individual phenomena that surround me at the moment when I need to calm down, such as light, smell, or sound. I start thinking about where this sound comes from, who makes it, where it is located. I breathe and gradually the fear of dying or going crazy recedes. I stop being afraid of it, and feel calmer. It can take about half an hour or so.
CULTURED: What makes you excited?
Grabko: When an idea comes to me and I can comprehend it. That's what makes me excited.
CULTURED: Is there anything that inspires you?
Grabko: Light. The laws of nature inspire me. Gravity, and how it can affect a state. You can feel uplifted, light, and you start to think, what can it be? Inspiration can be invisible. It also inspires me when I see that someone has succeeded.
To read more CULTURED conversations with Ukrainian artists, check out our interviews with Yuriy Bolsa and Sana Shahmuradova Tanska.