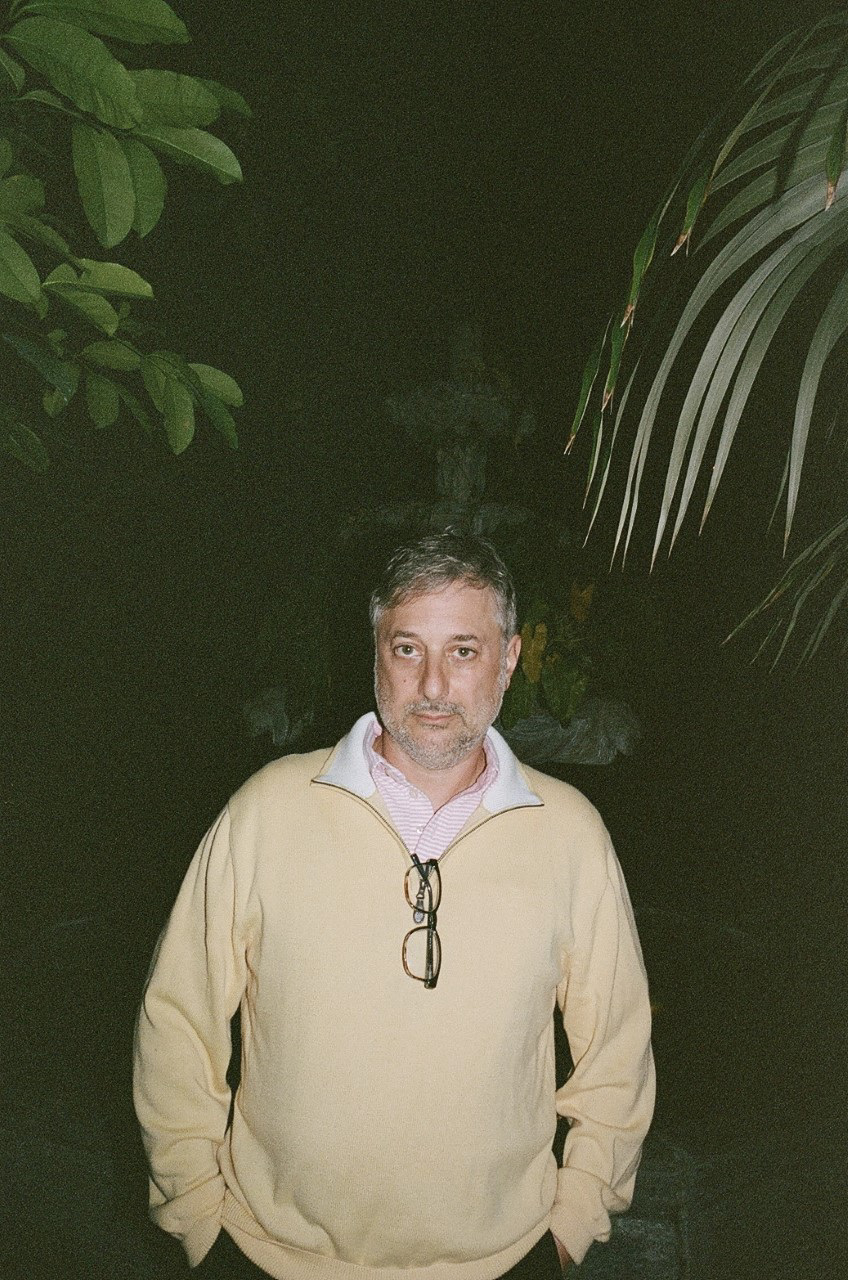 Ditch consensual reality for a Miami mercenary's acid-hued worldview with "AGGRESSIVE DR1FTER," the hotly anticipated debut exhibition by filmmaker and painter Harmony Korine at Hauser & Wirth in Los Angeles. It's his first show in two years—and his first in Tinsel Town since 2015. The vaunted auteur's Hollywood homecoming marks a new chapter in both his paintings and his visions for the future of film.
Korine first catapulted to renown in the 1990s, when photographer Larry Clark plucked him from Washington Square Park to encapsulate the decade's spirit with a script for his canonical 1995 film Kids. Korine went on to push boundaries with films that baffled audiences until 2012's Spring Breakers, which captivated mainstream moviegoers by tapping into the gun-toting, cash-flashing chaos that increasingly colors our politics and culture writ large. By 2014, Korine also took to painting—that year he unveiled "mistakist" abstractions made with squeegees, masking tape, and house paint in New York.
Almost a decade later, Korine caused a stir when he announced his change of representation—from Gagosian to Hauser & Wirth—earlier this year. "Just felt like a good time to switch [it] up," Korine says matter-of-factly of his move. The gallery is not the only marker of the artist's metamorphosis: The works of oil on canvas on view in "AGGRESSIVE DR1FTER" differ vastly from his previous paintings.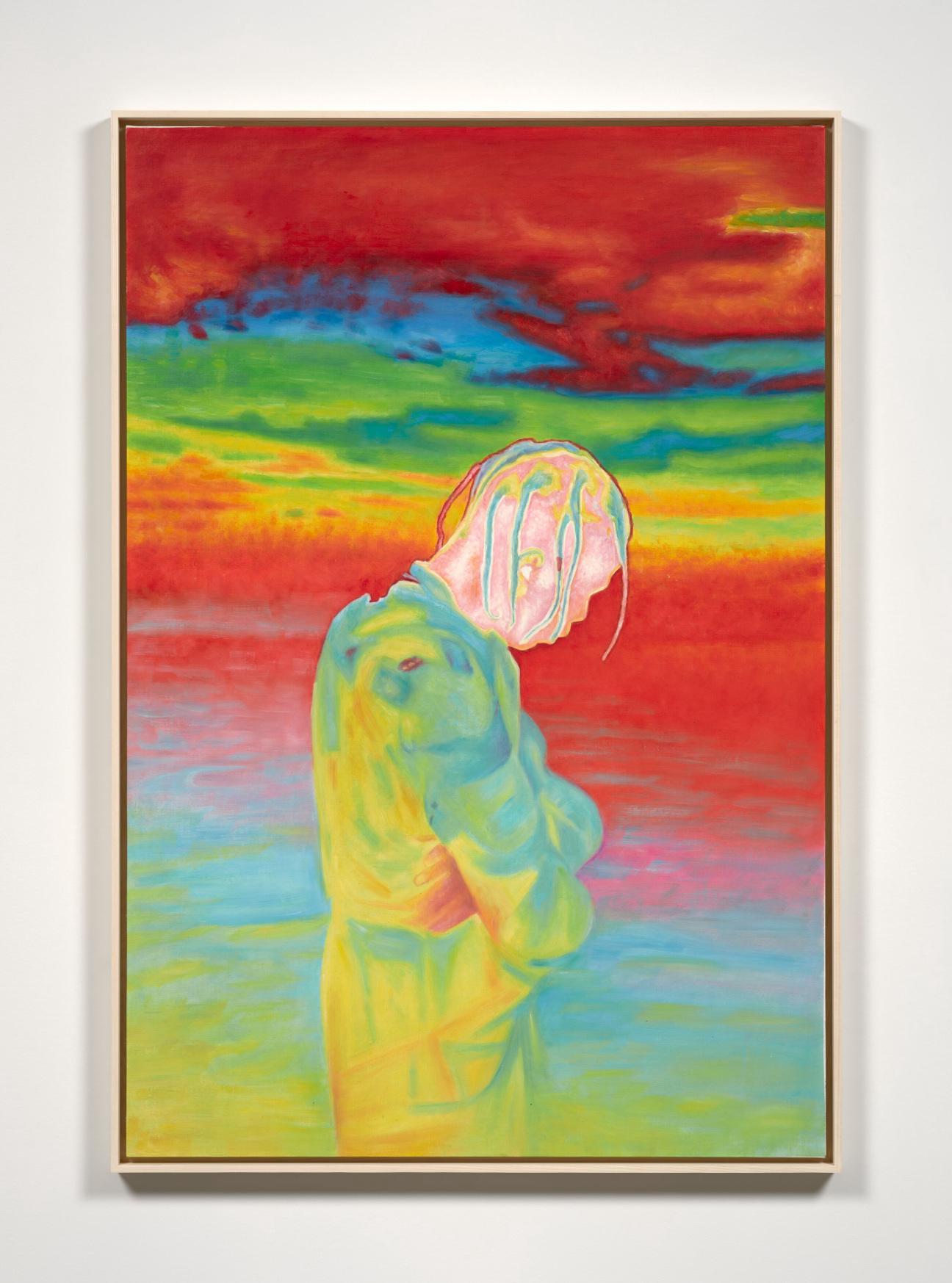 The suite of works is still abstract in the sense that he's portrayed each scene in disorienting thermal imaging, but they're all figurative vignettes of a single glamorous dystopia falling apart in slow motion—shimmering in pensive character studies, like ZION'S LAMENT, 2023 (which shows Travis Scott, head down, arms crossed) as well as more manic group rituals, like RAVETEK14, 2023. The saccharine paintings loom large, some reaching five-by-six feet, punctuating the airy space in a foreboding, funhouse manner.
"The forms in the paintings are definitely carved from color," explains Korine over Zoom. Since thermal imaging picks up energy, he says, it's a different way of looking at the world. This series of paintings could stand on its own, but for the first time ever, the works are all inspired by—and even replicate—stills from his latest cinematic foray, AGGRO DR1FT. He's reluctant to call his new feature's disjointed 80-minute storyline, captured with NASA thermal imaging tech, a film—though it played for an ambivalent crowd at this year's Venice Film Festival.
AGGRO DR1FT is the latest project from EDGLRD, the collective studio that Korine recently co-founded with Matt Holt, an American money man on the board of The Paris Review. Korine agrees with Hollywood's mounting consensus that cutthroat profit motives might run creativity dry. Rather than bowing down to stakeholders who've invested $50 million into one film, EDGLRD aims to release numerous lower budget films—and small experimental projects, called "blinx."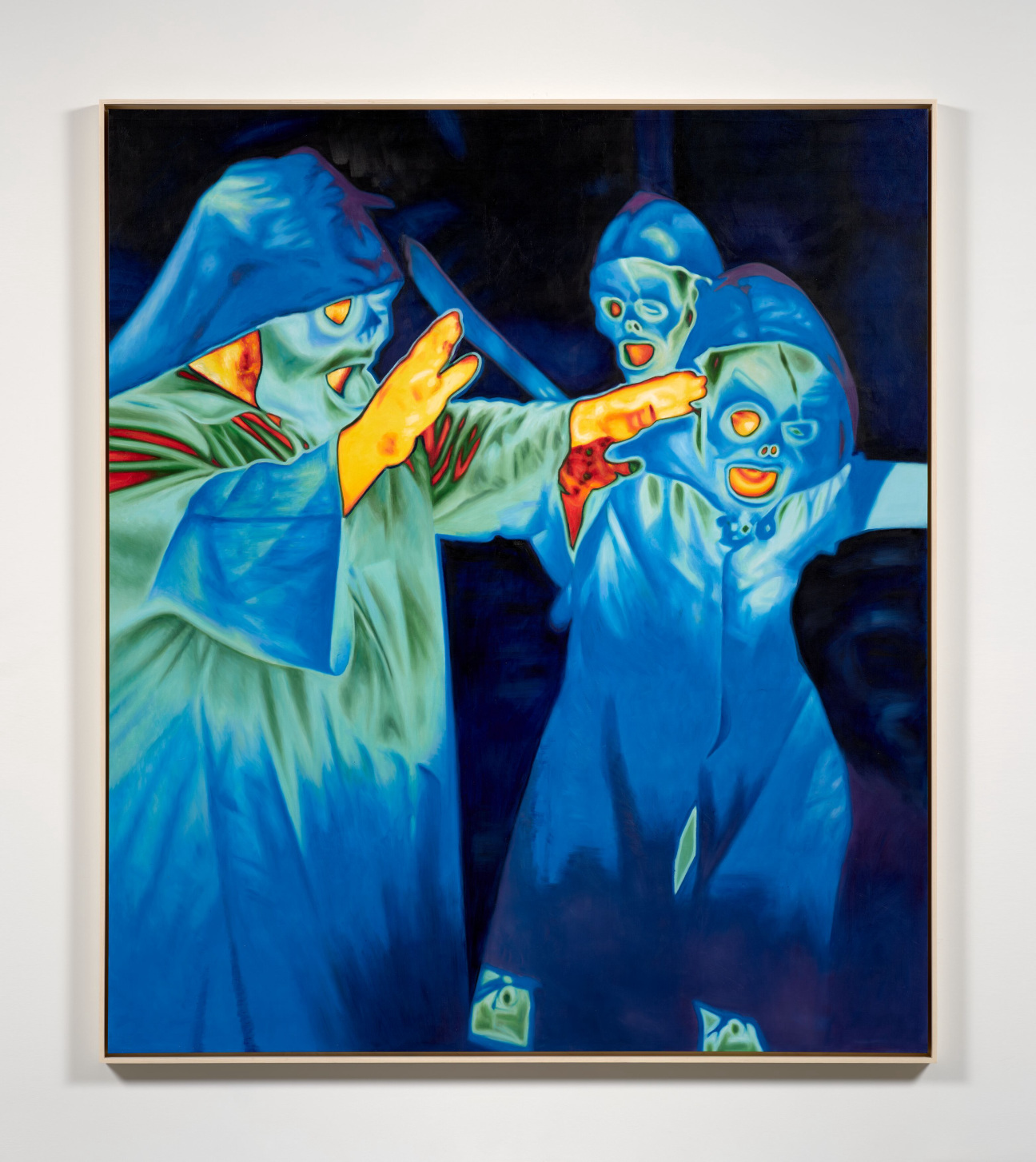 The team at his Miami startup consists of skaters, fashion designers, and experts in applied A.I., the very technology that Hollywood actors and writers are also currently protesting. "The way that we're using it, I couldn't imagine it being much of a threat," says Korine, who thinks the public dialogue is also healthy. "It's a creative tool that's being baked into the visuals. It's not something that is replacing anything, it's more just an addition to other things. For me, it's exciting."
People are consuming media more voraciously, too, watching movies while listening to music and scrolling TikTok, Korine notes. Rather than approaching visual art with discipline, he flows with the currents, jumping from painting to film and back. He edits films while at work on a canvas while listening to the pioneering 1980s Nestle synthwave theme song on an hour-long loop. "It's an imagery bombardment. Sight, sound, then you can even question this idea of meaning—are we living in post-meaning?" the artist says. Without meaning, "there's vapors… there's vibes."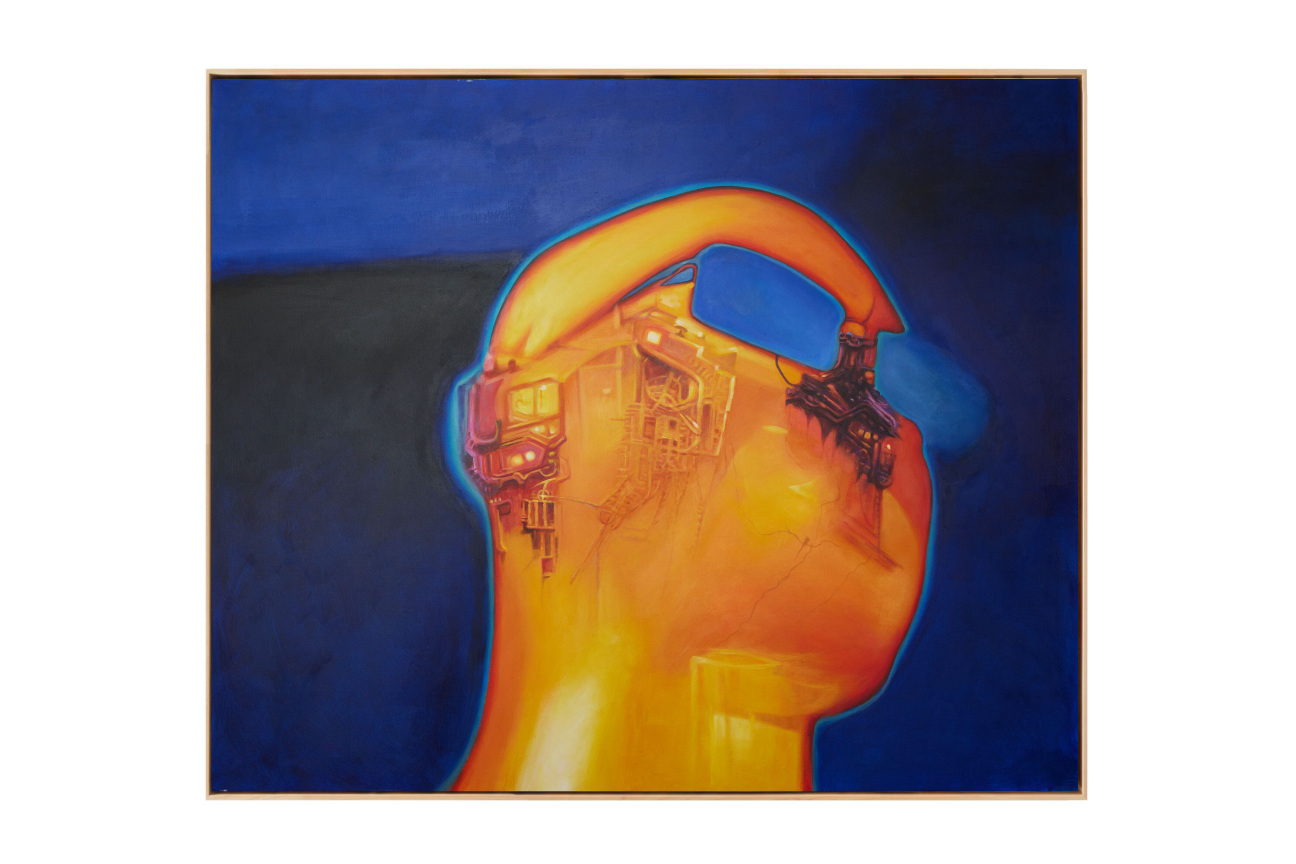 For Korine, escapism is a quest for bliss, that transcendent path that he follows, often, through gaming. Grand Theft Auto heavily inspired AGGRO DR1FT, which translates through "AGGRESSIVE DR1FTER." And someday, AGGRO DR1FT might become a game itself—there's a lot of crossover in mediums amongst EDGLRD projects.
Korine says their collective is experimenting with "aesthetic drugs," something like a trance or rave cinema to induce an altered state without substances. Like a video game, both the subject matter and hues across these paintings provoke both adrenaline and dopamine. "It comes down to restlessness and feeling like there's something beyond a simple articulation that's closer to a sensory experience," says Korine. "I've been searching for that for a long time."
"AGGRESSIVE DR1FTER" is on view through January 14, 2024 at Hauser & Wirth's Downtown Los Angeles location.