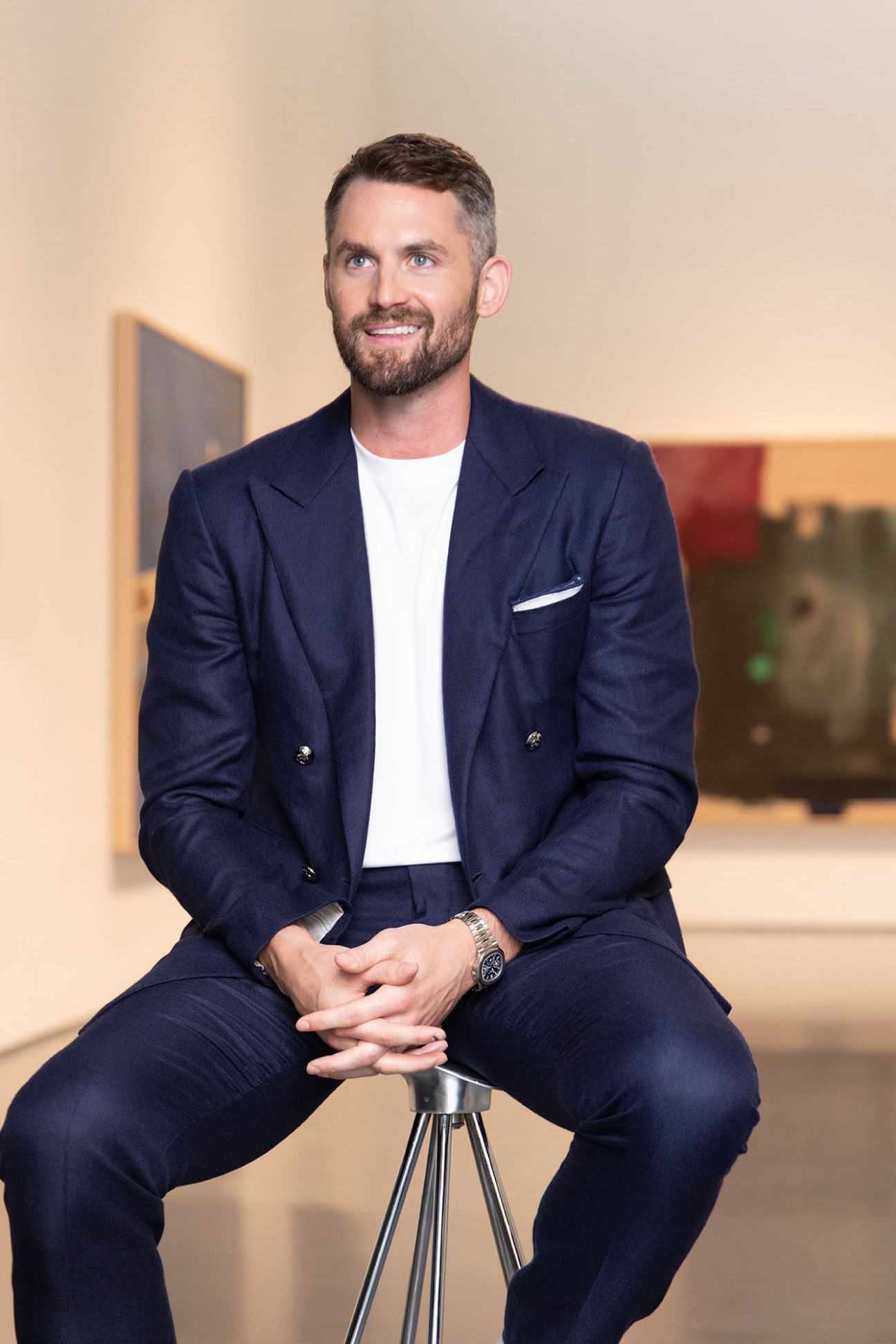 A quick search of Kevin Love's name yields a plethora of results: five-time NBA All-Star, Miami Heat staple, founder of the Kevin Love Fund to better mental and physical health... But off the court and out of the spotlight, the athlete has been amassing an impressive personal art collection. Pieces by Rashid Johnson, George Condo, and Richard Prince populate his New York home.
The roster is part of why Sotheby's has tapped Love to be the latest guest curator for their Contemporary Curated series, launched in 2013. Participants—which have previously included Robert Pattinson, Oprah Winfrey, and Kim Jones—select a number of Post-War or Contemporary works that speak to their own artistic tastes, with influence from their roles in fashion, film, music, and more.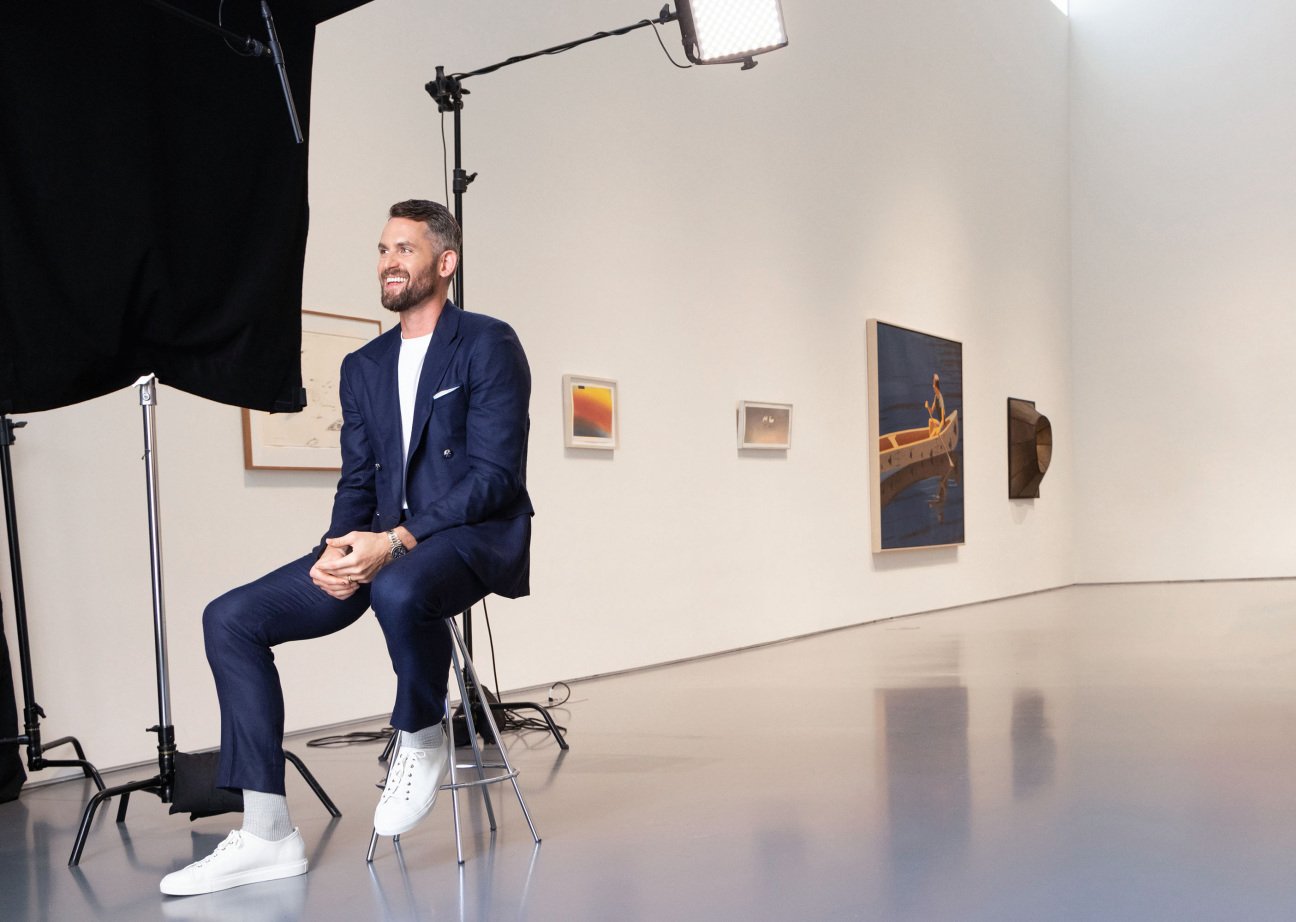 "The feeling of never knowing where inspiration is going to come from [captivates me]," says Love. "I am inspired by many different artists and eras. There is no telling where that is going to come from. It's very fitting to who I am. That curiosity component is coming through in the work I collect, and not just what it is in my home, but what I have an overall love and respect for."
The basketball player's selection of eight works by artists including Cindy Sherman, Ernie Barnes, Alex Katz, and Issy Wood will be on view from Sep. 23 - 27, and the auction will take place at Sotheby's New York on Sep. 28. "Like most people, I collect what speaks to me, what I am inspired by, and what fits my ethos," says Love of his collaboration with the auction house. "My collection, not unlike the curated works with Sotheby's, is made up of artists from different mediums and who touch on a wide variety of subject matter. I enjoy the storytelling of artists and the intention displayed in their work."
Below, Love shares his thoughts on a number of the pieces in his Sotheby's edit.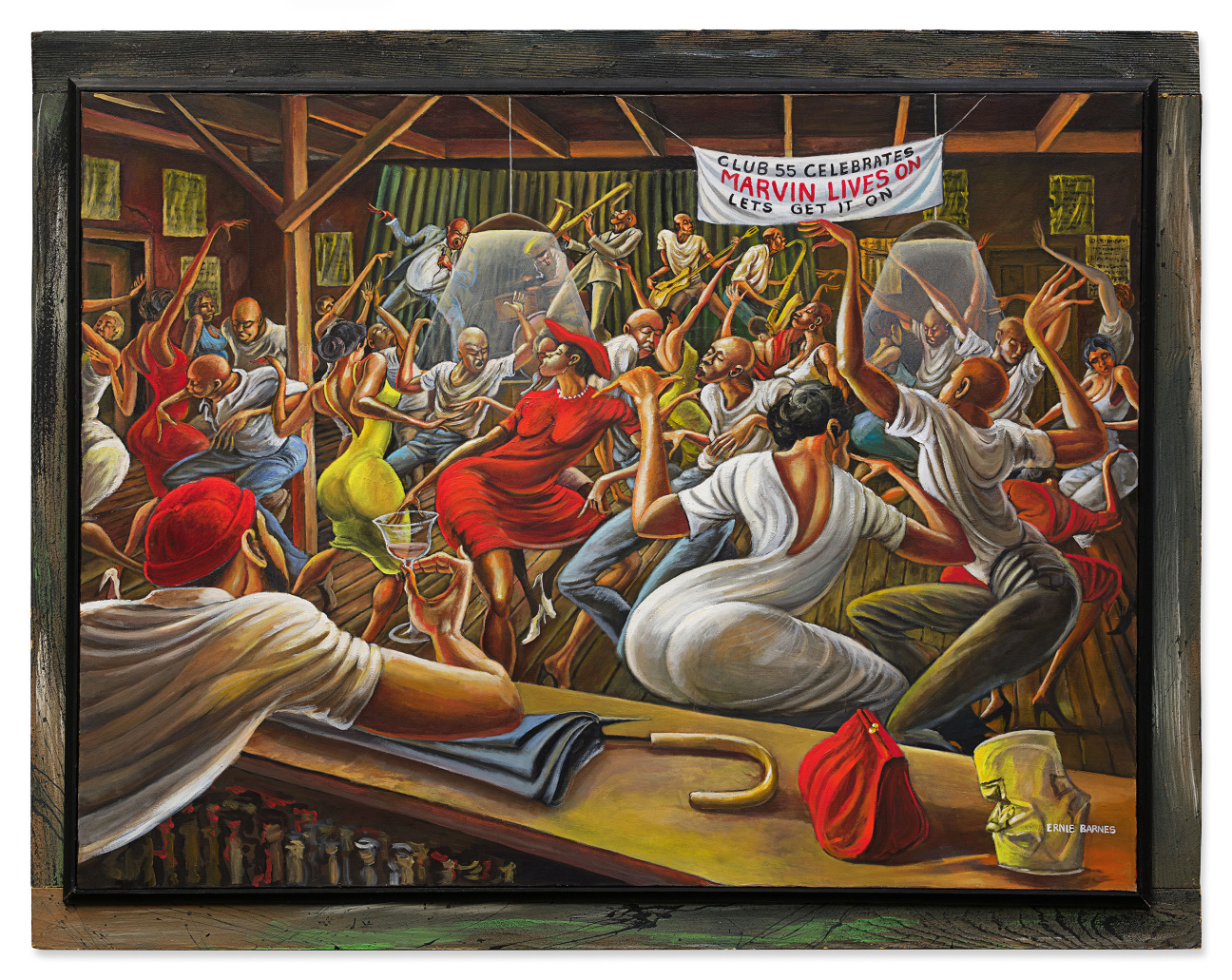 Ernie Barnes, Club 55, 1990-94
Estimate: $800,000 - $1,200,000
"I grew up listening to a lot of different artists, which included a lot of MoTown, Marvin Gaye included. I was introduced to Barnes's work at an early age, and learned recently about his athletic background. His artwork feels singular in how he expresses the fluidity of movement, and feels very dynamic in his approach in how he shows his subjects. It's a beautiful thing to witness."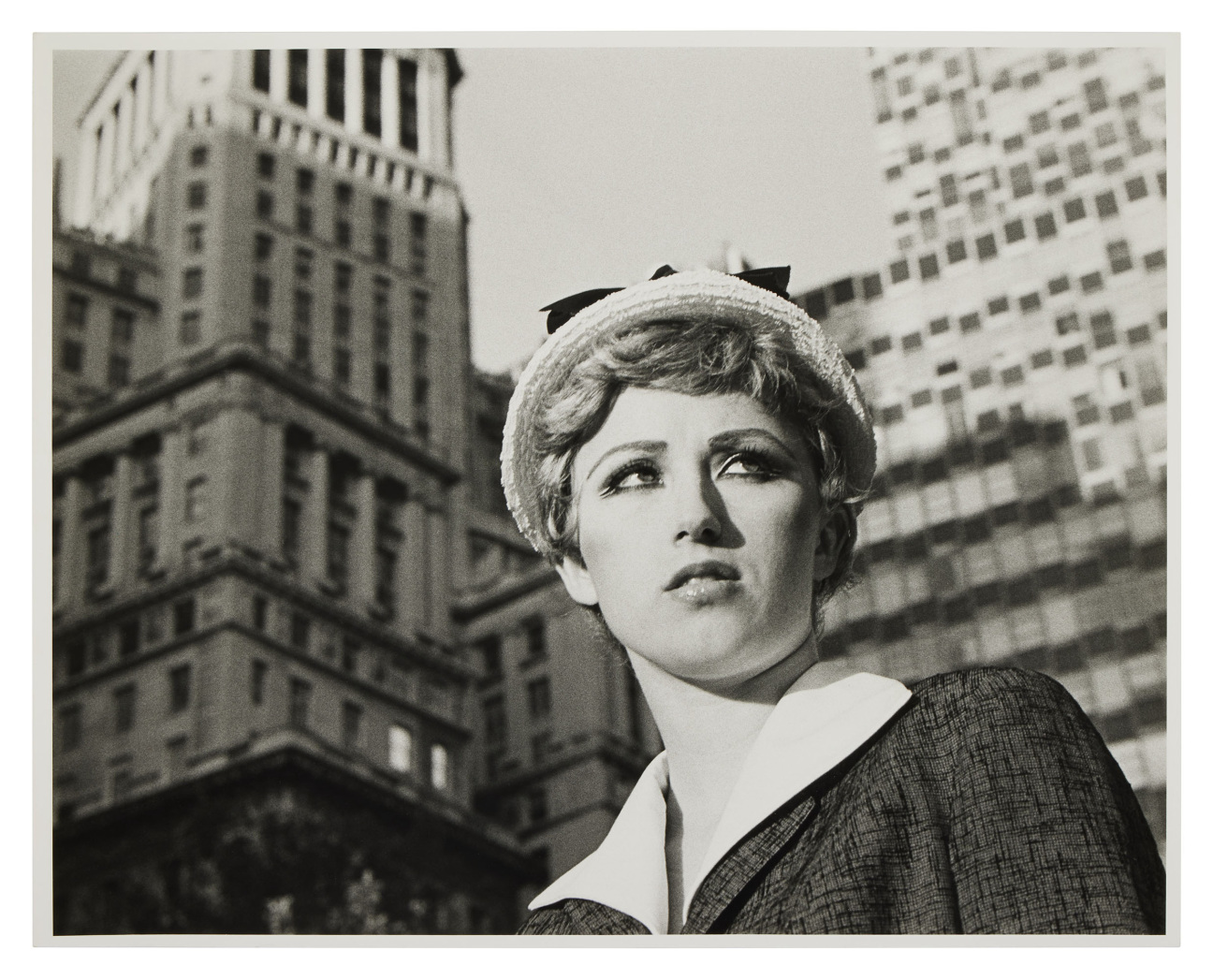 Cindy Sherman, Untitled Film Still #21, 1978
Estimate: $400,000 - $600,000
"I'm very interested in the medium of photography and with Sherman, she is exposing gender stereotypes and culturally accepted roles of women in her work. The photo is beautiful and feels like it's from another time. I'm a huge fan of Hitchcock films, and was drawn to this work because it has that Vertigo or Rear Window suspense to it."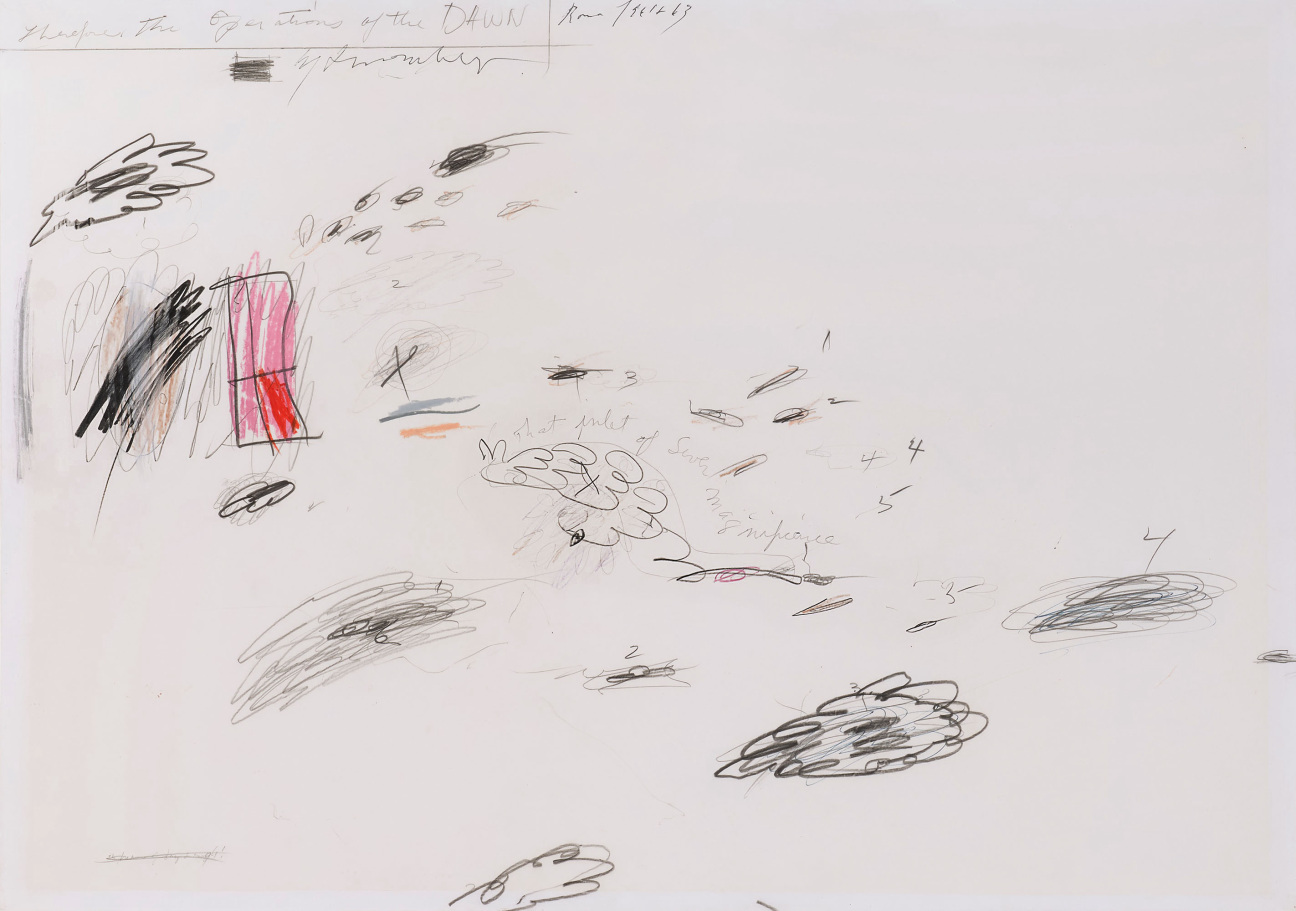 Cy Twombly, Untitled, 1961-63
Estimate: $180,000 - $280,000
"There is something incredibly poetic and cathartic about his work."

Ed Ruscha, Me, 1993
Estimate: $300,000 - $400,000
"He has a lot of humor and wit in what he creates; his work with text is always open to interpretation. That fluidity of language is something I've always loved about Ed Ruscha."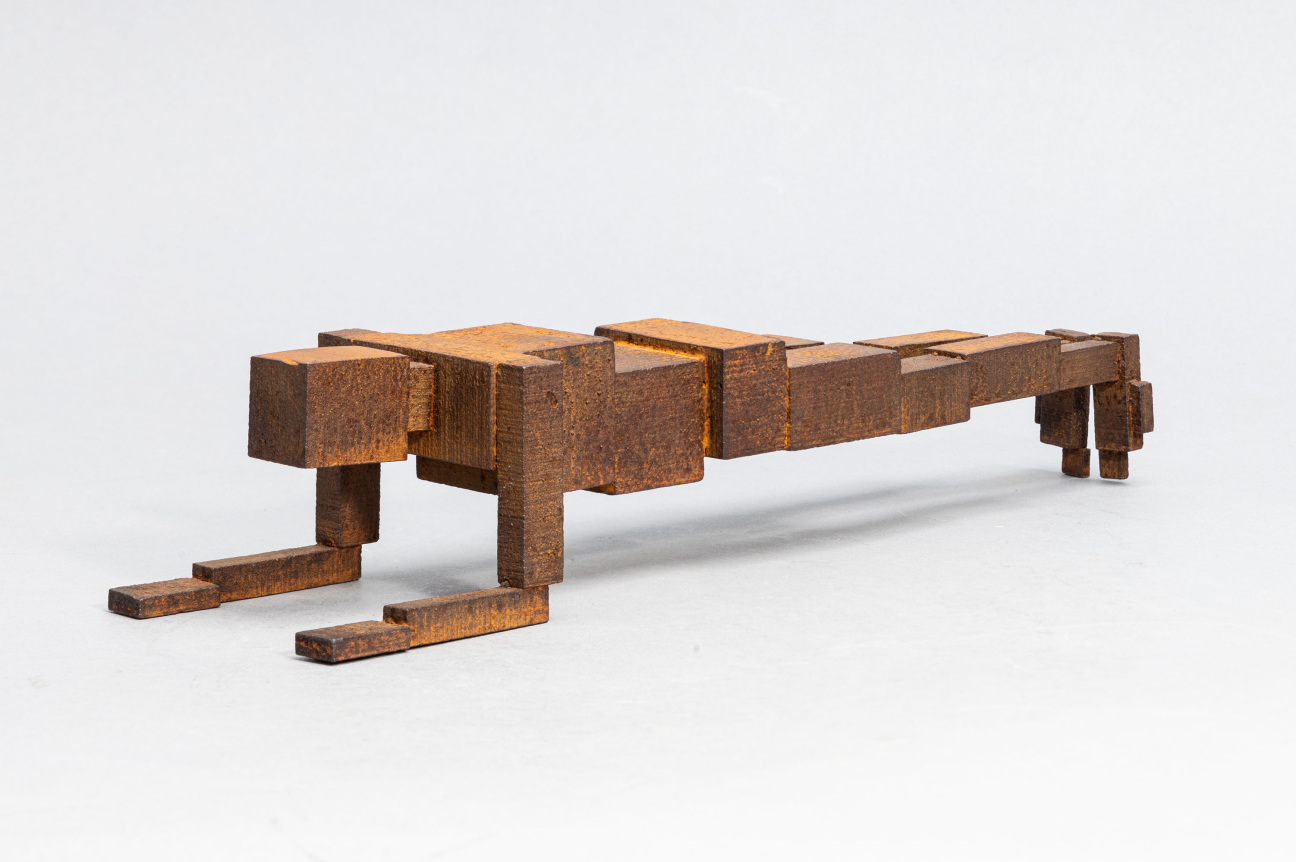 Antony Gormley, MEME LXXXVII, 2010
Estimate: $100,000 - $150,000
"I love Gormley's fascination with the human body and its various forms. I can understand that as an athlete, and [being] away from the basketball court constantly asking the question, Where do I fit in this world?"