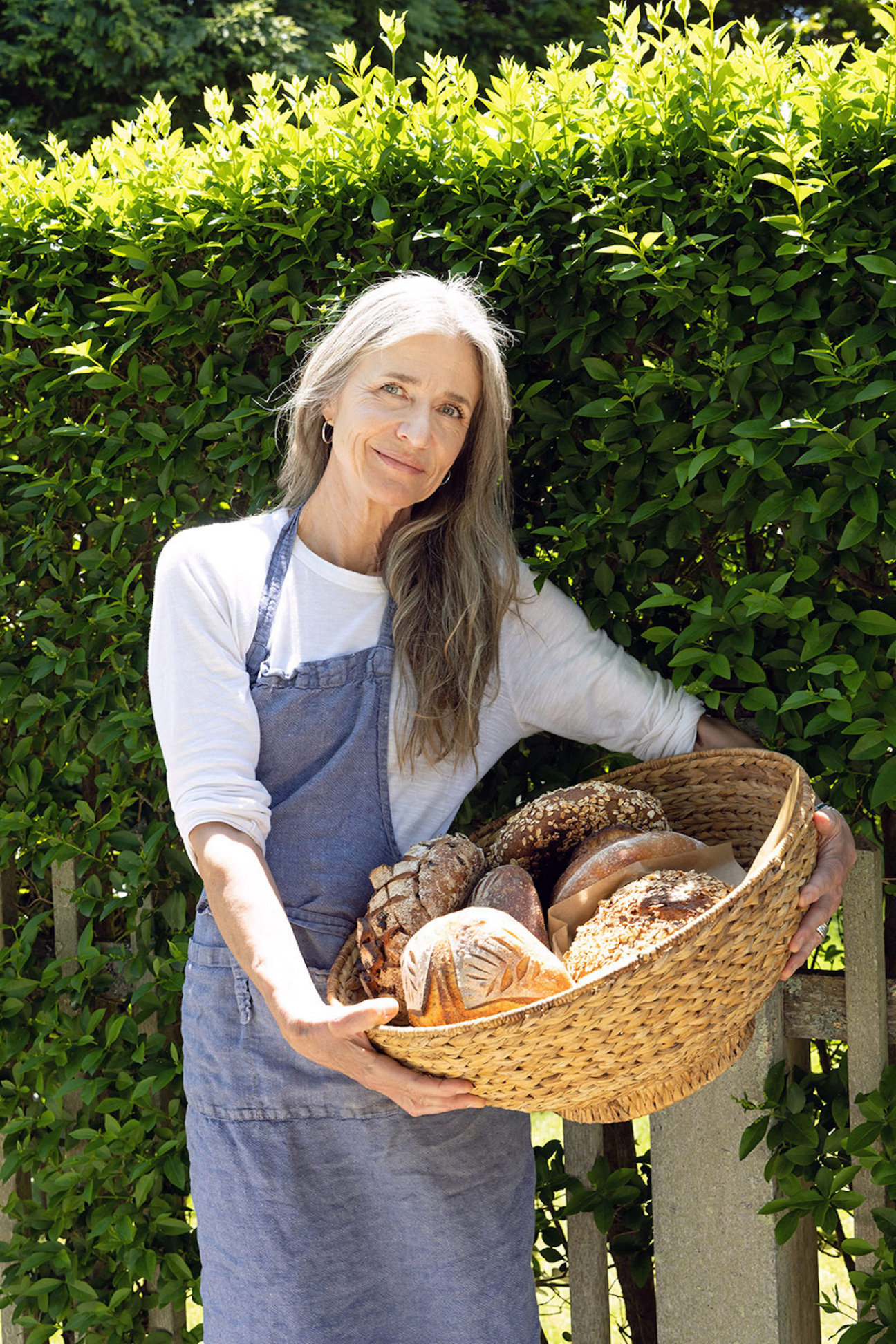 CULTURED: How did your love for cooking begin?
Arden Chapin: My mom was an amazing pie baker. We would all get in the car and go out north of Denver, Colorado—where I grew up—to the fruit stands and buy tons of peaches and plums. It was very much like what farm to table is now. When I graduated from college, I moved to Europe for three years, and that was the first time I was exposed to a more international way of cooking.
CULTURED: You've had a few careers. When did you turn to cooking as a profession?
Chapin: In the early aughts I was living in San Diego and spent several years assisting a friend who was a chef. Eventually I started cooking professionally, mostly for events. When I moved to New York five years ago, I started a little underground bread-making business out of my house. Then the pandemic hit, and my bread business took off—people were eating massive amounts of sourdough! I felt super connected to my customers; sometimes I was the only person they would see in a day. I would show up with these gifts for them, which was really special.
CULTURED: Your bread has been described by some as "life-changing." What's the secret?
Chapin: The key to my sourdough is that it's truly small-batch. In a week, depending on my availability, I make around 20 loaves, and all my bread requires a minimum 36-hour fermentation. I do it all by hand, I don't use any machinery, and each loaf is cooked one by one in my 1950s Garland oven. I think that's what makes it special. People also seem to love my berry cakes, which is a cake that's just stuffed with raspberries, blueberries, and strawberries, and I usually travel with whipped cream or a cashew cream to top them off.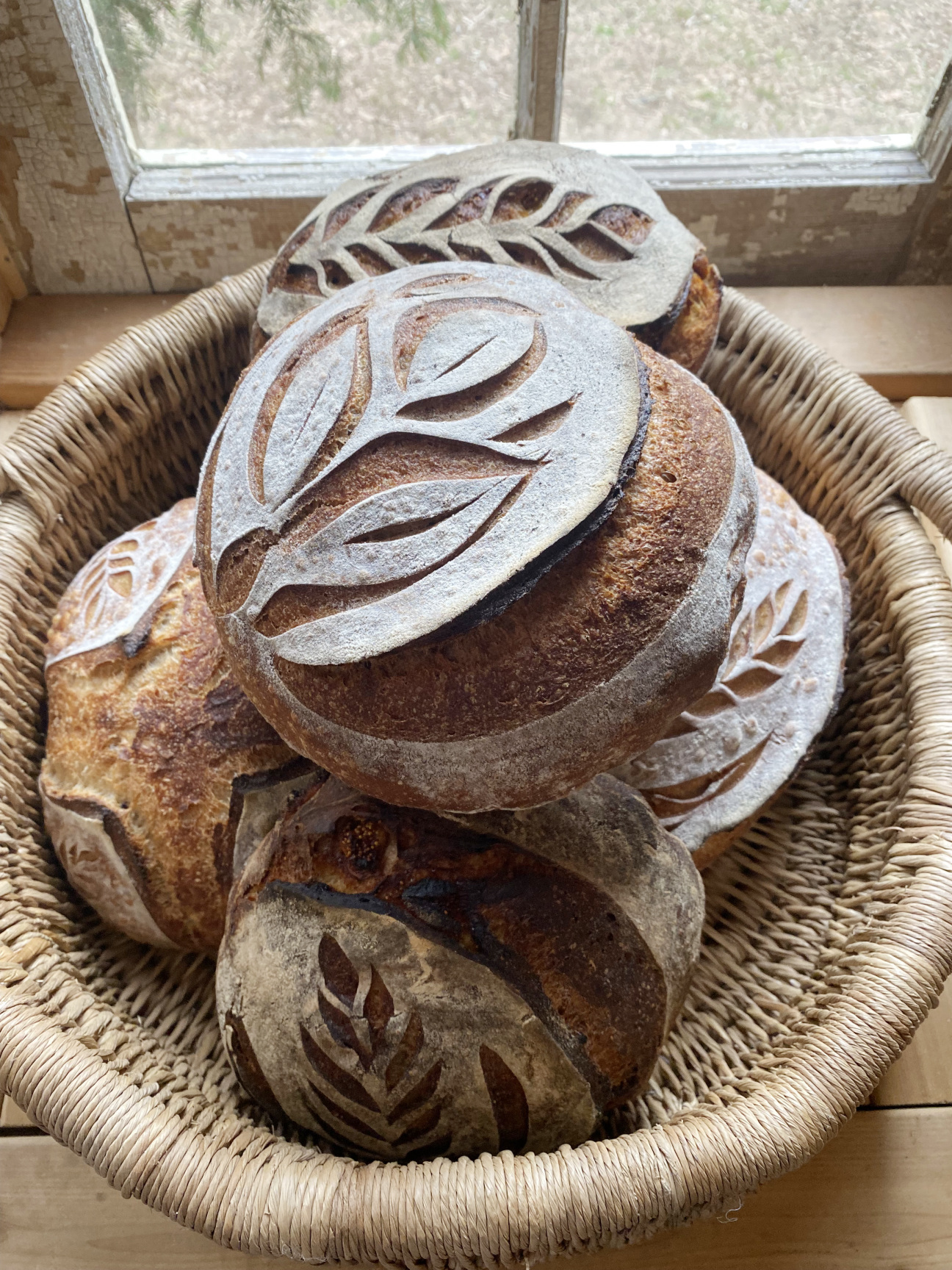 CULTURED: What are your favorite summer flavors?
Chapin: Cooking out here in the summer is so different from any other time of year because we have beautiful tomatoes, corn, potatoes, and all the greens, and the farm stands are amazing. I really like to do Mediterranean-inspired food with what's available in the Hamptons. I make roasted cauliflower that I dust in curry and top with muhammara sauce, walnuts, cilantro, and pomegranate seeds. I like to use lots of herbs and try to keep everything really light. And I love the brightness of good citrus. Every time I go to California, I fill my suitcase with Meyer lemons, squeeze them, and put the lemon juice in my freezer.
CULTURED: Where do you source your ingredients?
Chapin: Marilee's Farmstand in Sagaponack, for which I also bake pastries. I also go to Balsam Farms [in Amagansett] because they have a really great selection. I go to Cavaniola's Gourmet [in Sag Harbor] for cheese. I try to make everything I possibly can from scratch with the freshest ingredients I can get.
CULTURED: You bring a lot to the table—literally. What does cooking bring to you?
Chapin: The best reward when I'm working is at the end of the night, when people are super happy and appreciative. It can be really high-stress, but when it's all over and it went great, it's an amazing feeling. I cook because it's my pleasure to feed. Cooking is my calling. It's my art.