Words are a precious thing for writers—they can be appropriated and woven into new ideas out of the tattered threads of culture and convention. Condensers of meaning, words give voice to specific memories and experiences, interlacing them into the statements readers engage with. It's no surprise that writers are the most voracious readers; in order to break new ground, you must first watch and observe, learn the patterns of well-tried minds. Here, six contemporary scribes share the readings that have taught, challenged, and inspired them.
Elliot Page, actor and author of Pageboy
"I mean, where do I begin? In terms of memoirs, I love Saeed Jones's How We Fight for Our Lives; Maggie Nelson's Bluets and The Argonauts; Alexander Chee's How to Write an Autobiographical Novel; Carmen Maria Machado's In The Dream House; and Tanya Tagaq's Split Tooth. The way they're strung together, the way they flow, the way they just keep pulling you forward…"
Emma Cline, author of novels including The Guest and The Girls
"There's this short story by John Cheever called 'The Swimmer' that I was thinking about a lot. I mean, they're about such different people—'The Swimmer' is about a middle-aged drunk in midcentury Connecticut. The Guest is about a contemporary 22-year-old woman. But I have such a strong emotional memory of that story—its ending is so discombobulating and forlorn, and there's something really horrific about it to me."
Eileen Myles, poet and writer of books including A "Working Life" and Pathetic Literature
"[Some poets I'm reading these days are] Stephanie Cawley, Òscar Moisés Díaz, Rebecca Shippee, Sallie Fullerton, Will Farris, Christopher Soto, sadé powell, Ashley D. Escobar, hannah baer, Brontez Purnell, Precious Okoyomon, Mick Toma, Emilio Carrero, Liana Svea, Ellery Pridgen, Ama Birch, Cortez, Evan Lincoln…"
Alexander Chee, author of books including How to Write an Autobiographical Novel and associate professor at Dartmouth
"I teach Never Let Me Go [by Kazuo Ishiguro] a lot, and I still learn from it … I've read Voyage in the Dark by Jean Rhys over and over. The Passion [by Jeanette Winterson] was like that for me for a while. There was a boy who even used it as a part of this highly aestheticized and staged seduction of me, where he posed as someone who didn't know that it was my favorite novel, went to the bookstore where I worked, and asked if I knew where the novel was as a pretext to get me to talk to him … Jeanette Winterson got me laid, I guess."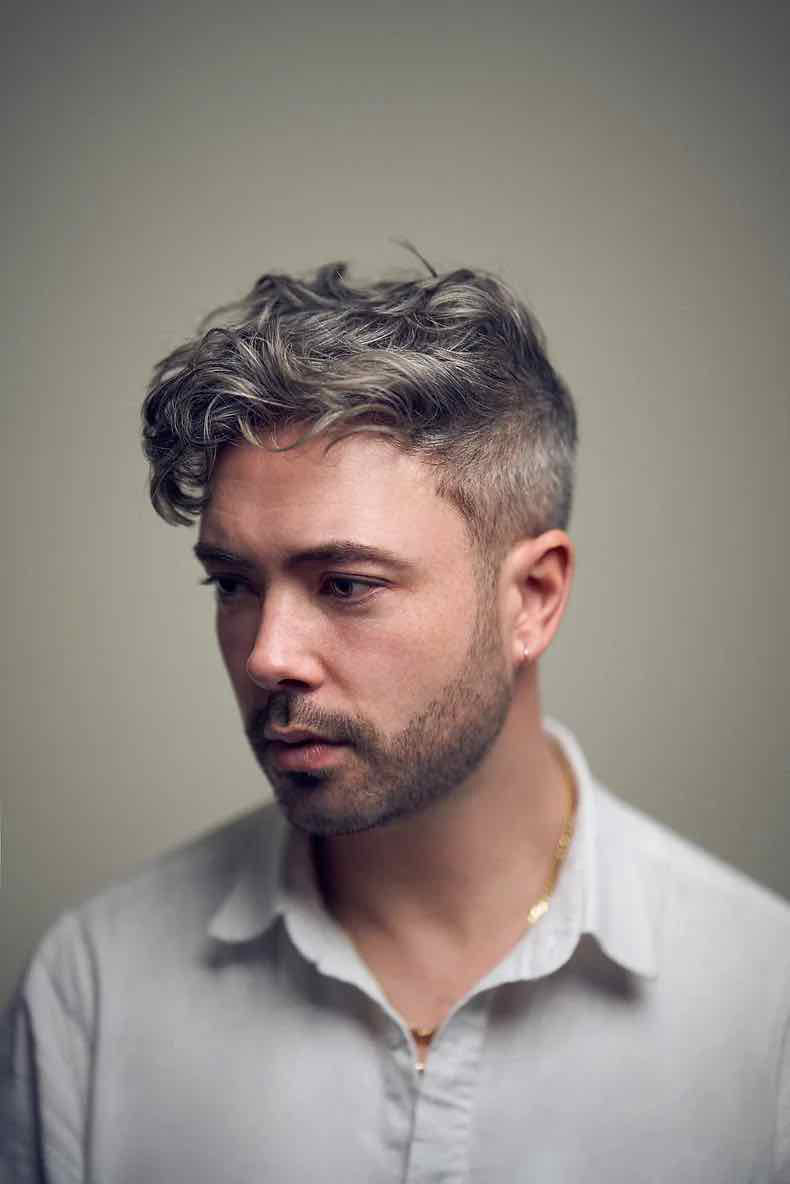 Seán Hewitt, author of books including All Down Darkness Wide and 300,000 Kisses
"Living in a place far from queer life, books rehearsed queerness for me; they framed it. When I read James Baldwin's Giovanni's Room or Radclyffe Hall's The Well of Loneliness, I don't remember feeling that they cemented queerness as a life of misery, though they were certainly books that had tragic plots and plenty of despair. Instead, these stories showed me that the structures of the world produced unhappiness and that those structures needed to be changed. In other words, the function of the trauma wasn't to traumatize but to critique."
Garrett Hongo, poet and writer of books including The Perfect Sound and The River of Heaven
"I started hearing about Robin [Coste Lewis] from friends at New York University when she was a grad student there. Yusef Komunyakaa said there was this sister who knew Sanskrit. He said, 'She's going to be something.' The next thing I know, she comes out with Voyage of the Sable Venus in 2015, this astonishing book which nobody could touch, man. It was like, from outer space…"