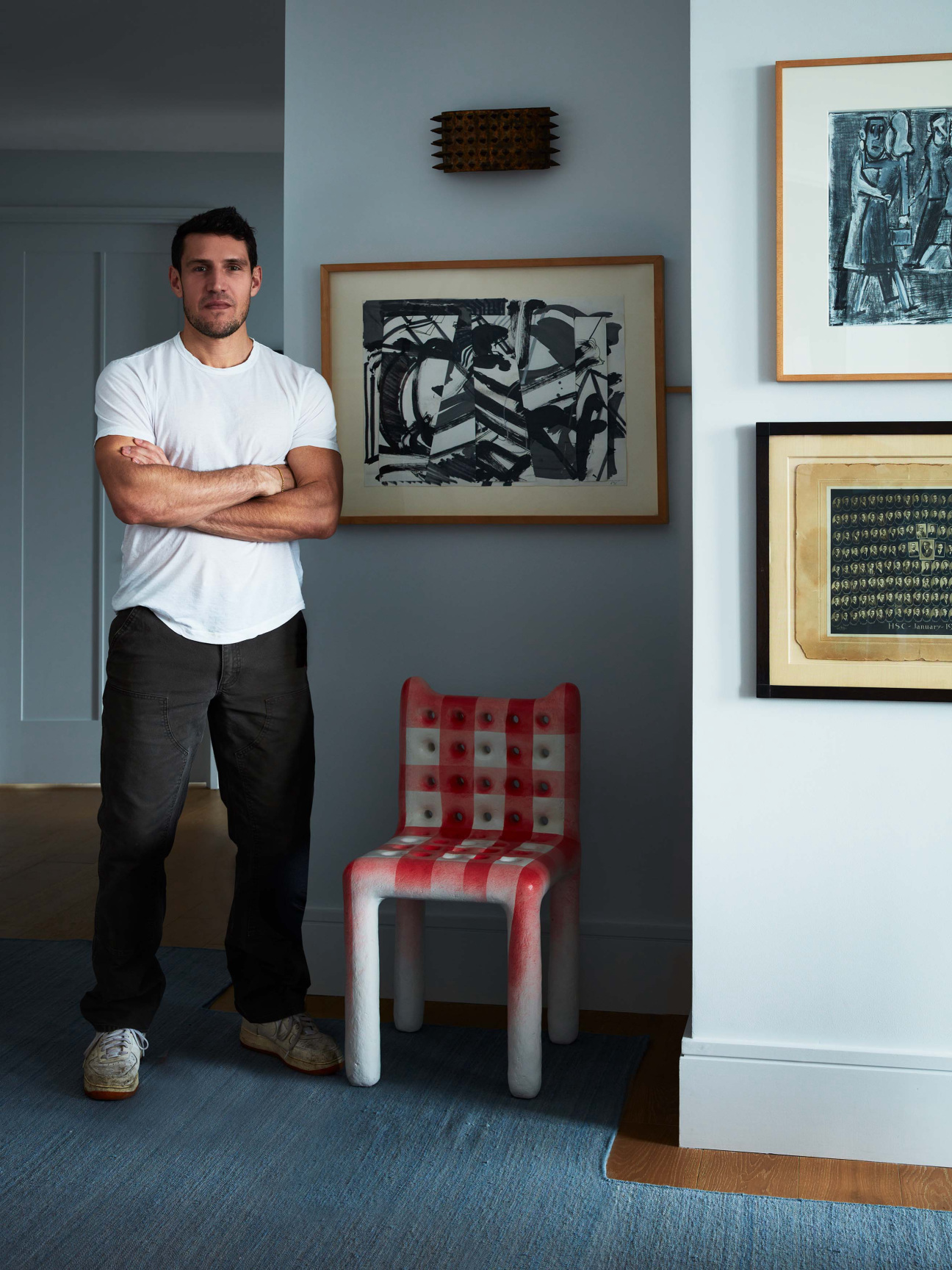 At what point after graduating college do we let go of collapsible dinner tables and high-end knock-offs? For interior designer Charlie Ferrer, the answer is ASAP. The Chelsea-based creative founded his own interior design studio and gallery in 2012, offering a plethora of furniture, lighting, and art by both notable and emerging designers. The joint practice has been the go-to agency for fellow creatives and private collectors who appreciate his eclectic eye. Here, Ferrer discusses his personal favorite artists, the importance of supporting smaller talent, and the secret to putting together a tasteful interior.
CULTURED: What do you think makes the New York art scene distinct?
Charlie Ferrer: The density of resources. New York has the highest concentration of galleries, dealers, institutions, working artists, curators, advisors, conservators, and, not least, collectors. This proximity of people and talent, money and ideas, breeds a highly productive atmosphere.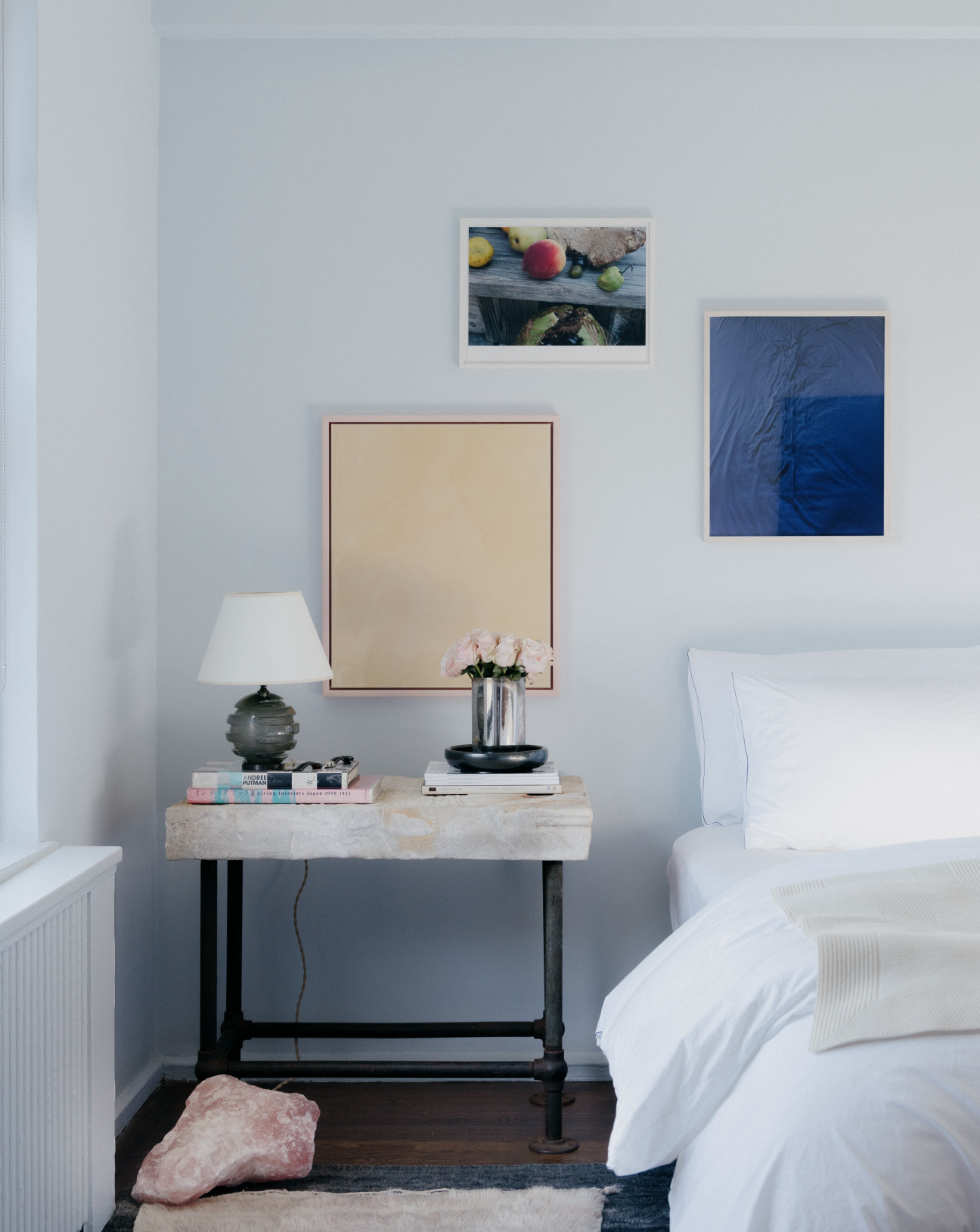 CULTURED: You've been billed as a "millennial designer." What do you think this generation is doing right and wrong in their homes?
Ferrer: There are plenty of young collectors participating in the art and design markets at advanced levels, and that's great. I wish for more participation at the emerging level. There is a vast world of young people making art. Where are their collector counterparts? I would love to see the coalescence of a larger community of "emerging collectors," a group that supports their artist contemporaries, choosing art and design purchases as frequently as other discretionary categories like fashion and travel. The spend can be modest—it's less about money and more about curiosity, education, a shift in focus. I rarely walk into the home of a 30-year-old or even a 38-year-old to find a handful of thoughtfully collected pictures or objects. I find this reality disappointing.
This same wish extends to interiors and collectible design. Millennials tend to consume commodified retail products. Why choose formless sectionals, poorly knocked-off Scandinavian design and Pierre Jeanneret reproductions when there are so many opportunities for an individualized expression of taste? Historical design and specialty goods for the home are more accessible now than ever.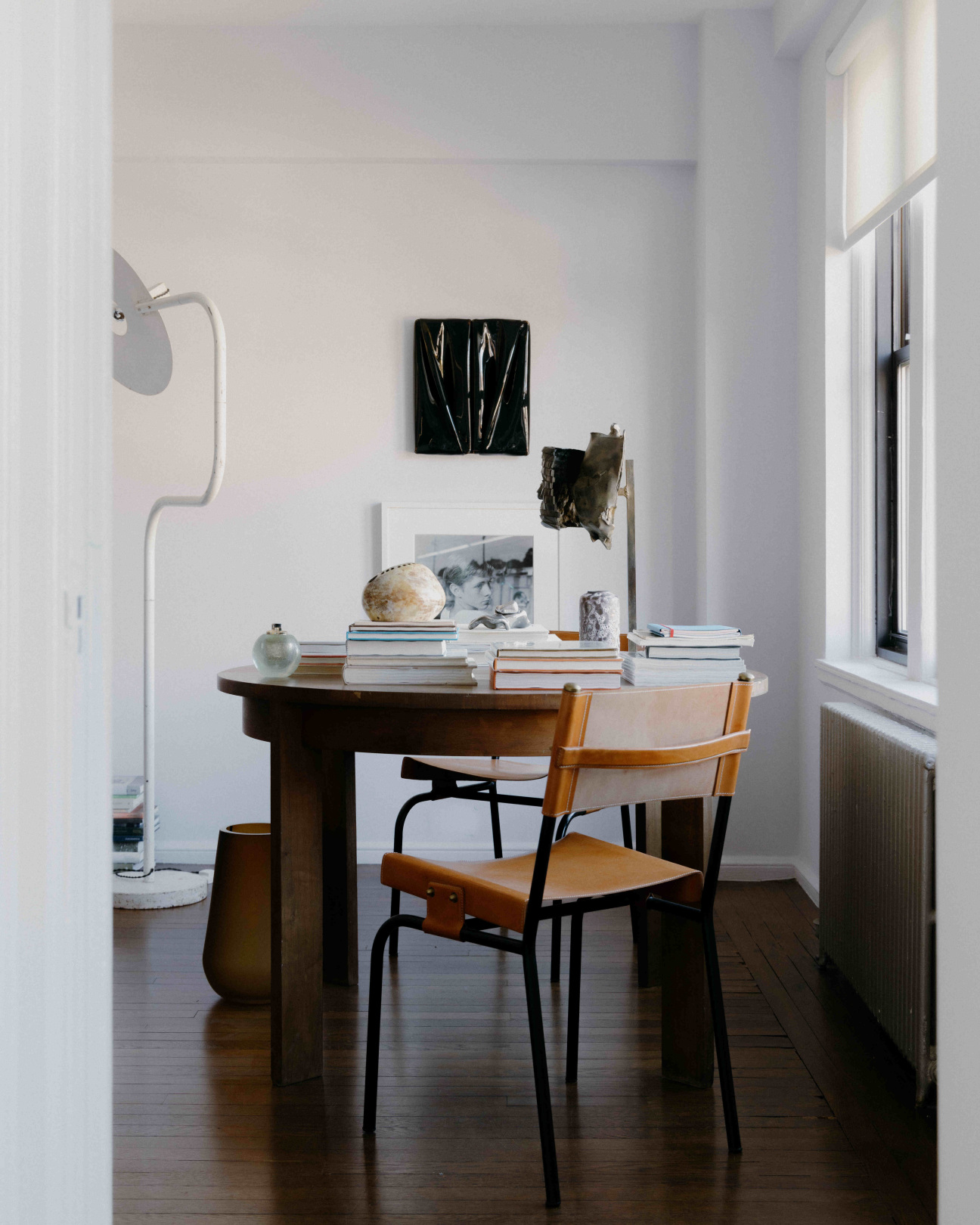 CULTURED: How does a client's art collection impact your vision for their interiors? How did you build your space around your own?
Ferrer: I am selling collected environments. When a client comes to me with an existing collection of art and/or design, we make space for it. I prefer that every room I touch contains art and objects, but I do not necessarily design rooms for art or the inverse—select art for specific rooms. I suppose large-scale works are one exception. If a work requires a massive wall, a special path of access into the space, etc, we plan for that early on in our process.
Philosophically, I believe in collecting for the sake of a collection and creating interiors that support and dialogue with that collection. I build spaces through an iterative process of layering in which every object is something of meaning on its own. As a project evolves, an assemblage of cool things grows. The vision for the project as a whole eventually takes form. The sum of its parts feels eclectic and organically collected because it is. The best projects are never really finished, they keep evolving, even if just in small ways.
When it comes time to install art, I do like to hang densely, often asymmetrically and sometimes unconventionally, so long as the client is on board.
CULTURED: Where does the story of your personal collection begin?
Ferrer: Probably in Los Angeles post-college. My friend David Morehouse worked at the Hammer during our years there. Through David, I enjoyed a lot of exposure to artists and collectors and dealers—artists like Mark Bradford, Mark Hagen, Elliott Hundley; collectors Eugenio López, Beth Rudin DeWoody, Bill Bell, Alan Hergott and Curt Shepard; dealers Shaun Regen, Hannah Hoffman, Nino Mier, David Kordansky. The art world in LA 10 plus years ago felt like a small club. That period in my life was vastly eye-opening. It clued me into a world I did not know. Though I had a gallery for a year where we showed furniture and art (featured in CULTURED's Spring 2013 issue), I don't think I actually acquired any art for myself until I left for New York.
CULTURED: What is the first piece you ever bought?
Ferrer: An abstract painting by Shinpei Kageshima from Take Ninagawa at NADA, Miami Basel in 2011. That was an exciting moment for me—being at a busy fair, finding a work by a young artist that spoke to me, shown by a dealer who had come from so far away, offered at a price I could conceivably afford.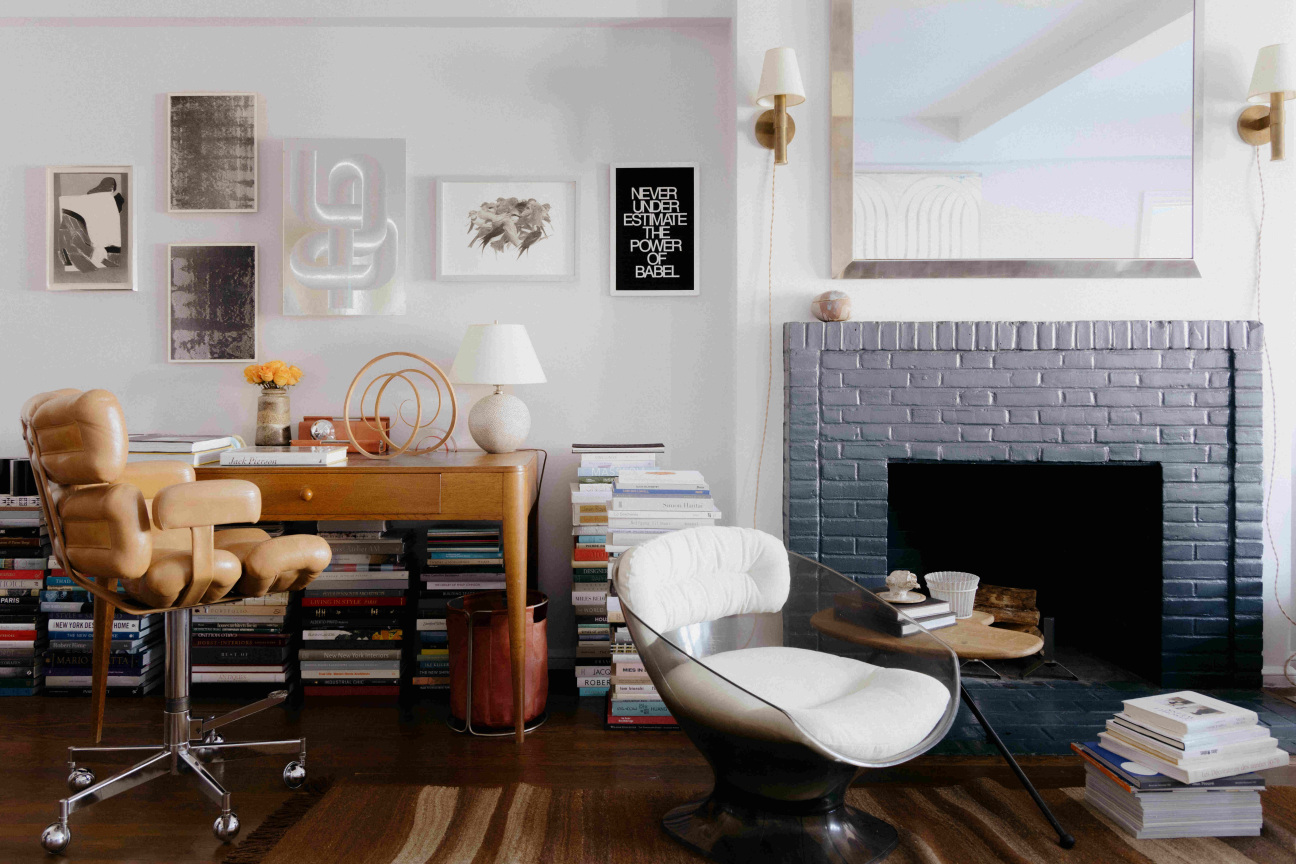 CULTURED: Which work provokes the most conversation from visitors?
Ferrer: A mixed media piece composed of used socks, silicon, and pigment on canvas called A Rag of Sorts by Jesse James Thompson. It is appealingly tactile and fetishistic. The colors are beautiful and so is the bronze frame I had made for it. I bought the work out of a group show of MFA candidates put on by Edsel Williams at The Fireplace Project in East Hampton.
CULTURED: Which artist are you currently most excited about and why?
Ferrer: Kevin Beasley, in particular his figurative sculptures, for their rich materiality and the palpable emotion they embody for me. Pretty much anything is shown by Gordon Veneklasen at Michael Werner. The quality of their program is impeccable. On the design side, I am impressed by what Alex May is doing with SIZED out of Los Angeles. The shows are broad and ambitious. They inspire me.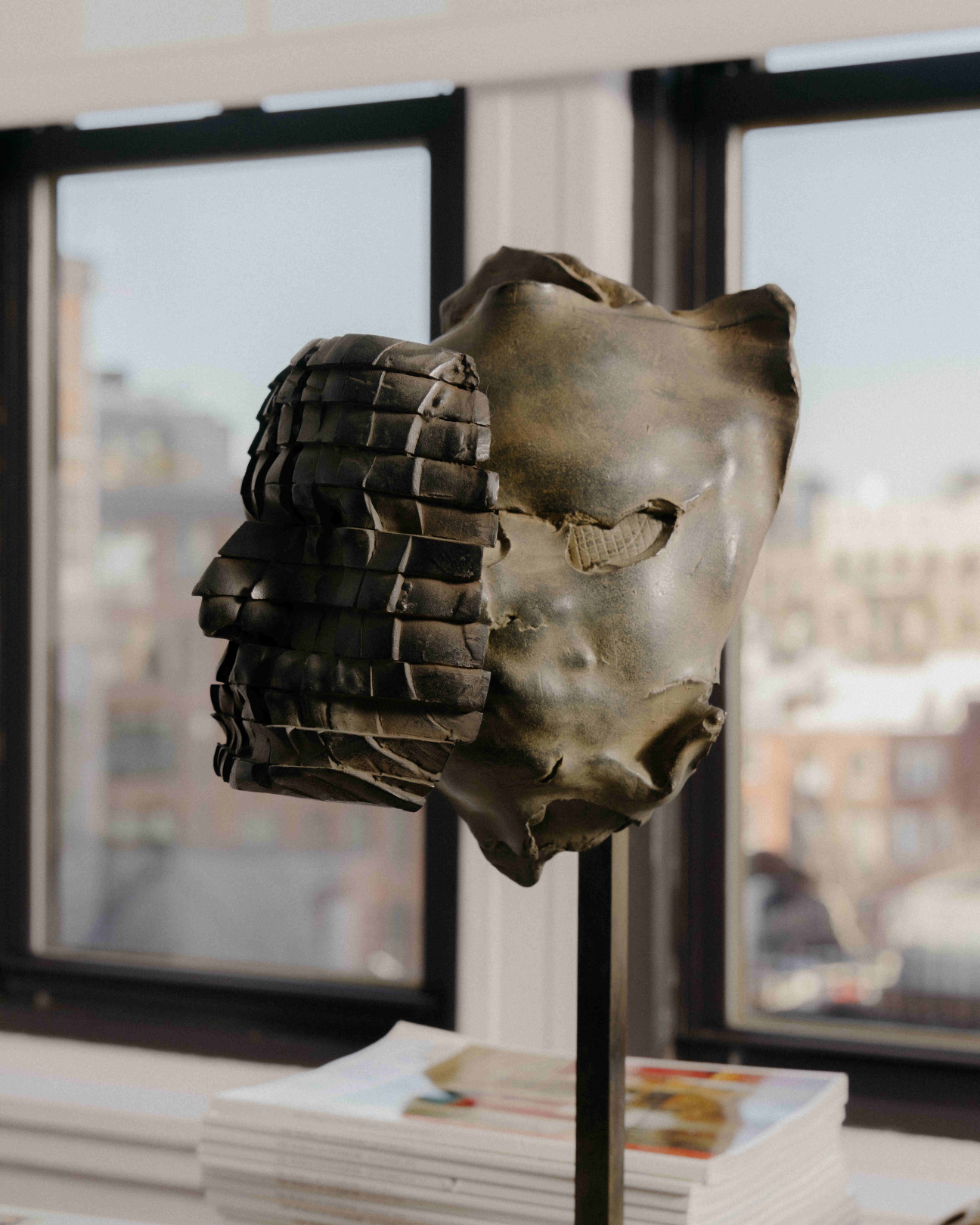 CULTURED: What was the most challenging piece in your personal collection to acquire?
Ferrer: For lovers, maybe, but for art I'm not one to play the hard-to-get game. I just don't have the bandwidth to get involved at that level personally. I suppose for me the toughest acquisition was my César sculpture because it was a matter of finding the funds when I found the piece. Sometimes, I stretch my limits to get a work I know I want. There is a distinctive gut feeling, a reflex. I imagine others can relate... The timing was right enough for the César. Thankfully, the gallery was patient, and it worked out. I am very fond of that piece.
CULTURED: Is there one piece that got away, or that you still think about?
Ferrer: One of Christopher Wilmarth's ethereal glasswork sculptures at Craig Starr Gallery. Craig put on a show in 2020 that I continue to daydream about.