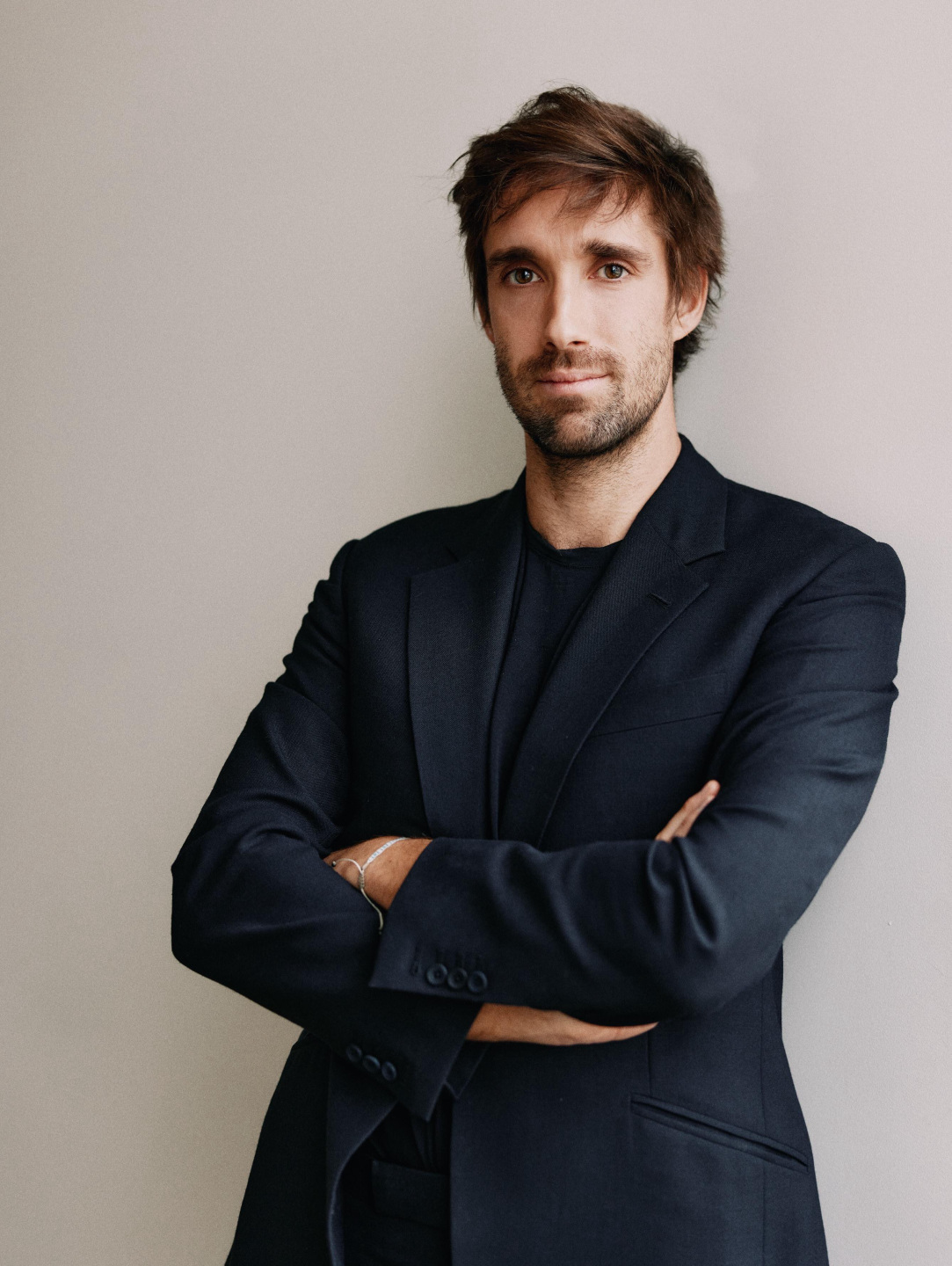 Bernard Lagrange
Bernard Lagrange is a director at Gagosian Art Advisory, where he has worked since 2020. A Princeton-educated art historian, he started his career at Sotheby's, where he worked as a cataloguer in the contemporary art department, as special assistant to CEO Tad Smith, and as a dealmaker for the advisory firm Art Agency, Partners (AAP). He serves on the Tate Americas Committee.
CULTURED: What are you most excited to see this year?
Bernard Lagrange: Basquiat's Profit I at the Beyeler Foundation. It is, in my opinion, probably the pinnacle for the artist and, arguably, painting of the last 50 years.
CULTURED: Do you have a go-to art-fair uniform?
Lagrange: It depends on the fair. For Basel, it tends to be smarter on the first day, so I'll wear a suit. My father would disown me if it was anything but Huntsman. Converse or On Training for shoes.
CULTURED: What's the biggest mistake one can make when navigating an art fair?
Lagrange: Having any sense of "FOMO" or rushing. Fairs are built to create a sense of urgency. Fight against that and stick to a pre-planned strategy. That will help you focus. Make sure to do it all.
CULTURED: Say you only have one day in Basel. What's your itinerary?
Lagrange: Beyeler, fair and a bratwurst, Holbein at the Kunstmuseum, float down the Rhine, Chez Donati—all with my business partner Michael [Walker], as it's more fun to be part of a team.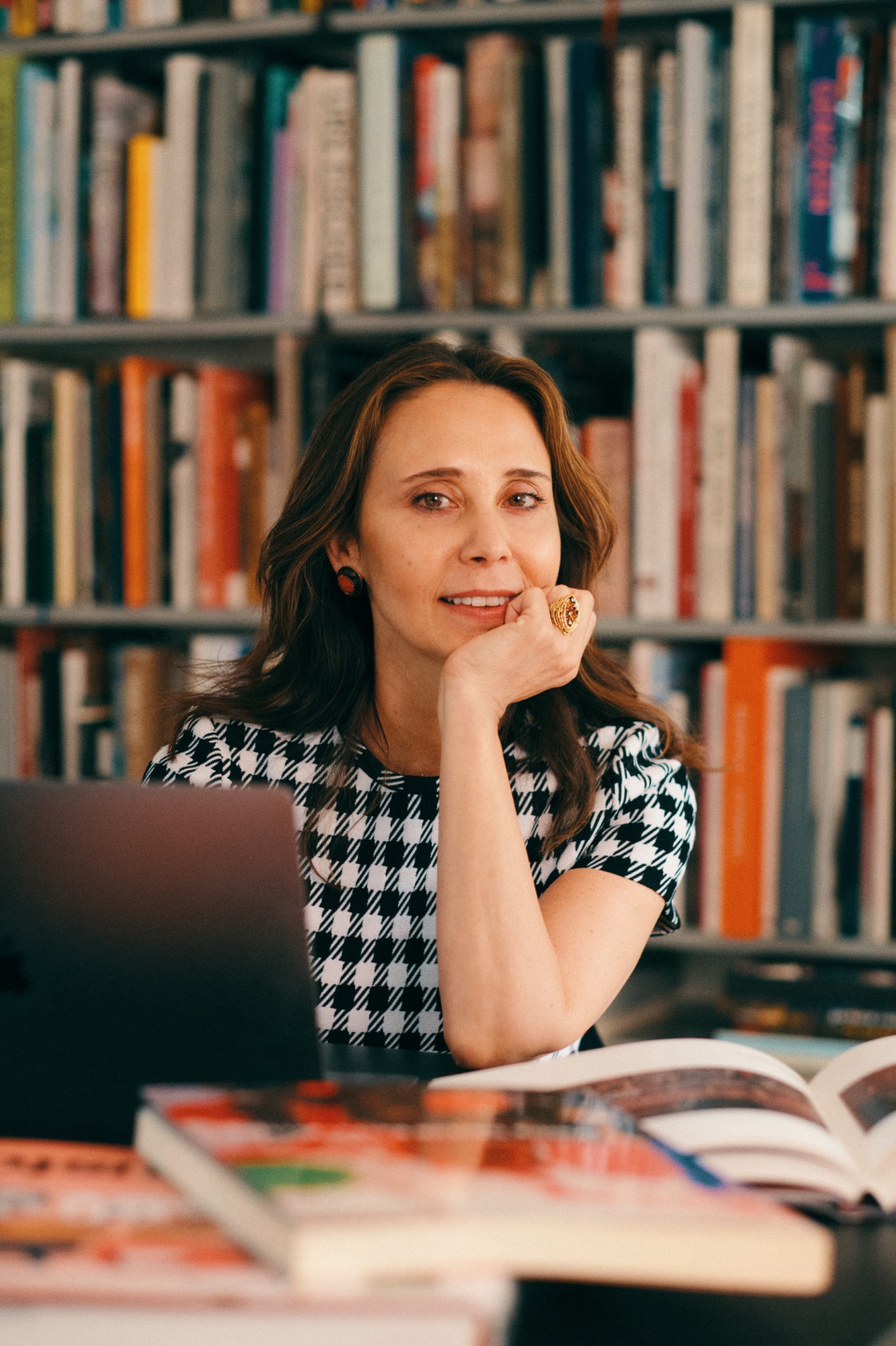 Emily Tsingou
Emily Tsingou is the founder of Emily Tsingou Fine Art, which is headquartered in London. Over the past 25 years, she has worn many hats in the art world, ranging from gallerist to curator to critic. She is also a patron of South London Gallery, Tate, Michael Clark Company, Whitechapel Art Gallery, and the Serpentine.
CULTURED: What are you most excited to see this year?
Emily Tsingou: Gerhard Richter's most recent piece, Strip Tower, at Art Unlimited. At the age of 91, Richter is still intriguing and surprising us with his monumental ambition.
CULTURED: What outfit gets you through five events in a day?
Tsingou: I am reliant on the brilliant Edeline Lee, whose clothes I have been wearing religiously for the past few years. They are elegant, modern, work with heels and flats alike, but most importantly, they never crease, so you look sharp day and night.
CULTURED: How many of your clients shop before the doors even open?
Tsingou: For clients with a specific remit, we tend to transact before the opening of the fair, depending on what is on offer and what we are looking for at that given time. While a lot of my clients may buy before the doors open, the greatest satisfaction for us all has to be the discovery of an artwork in a dealer's cupboard on day two or sometimes the last few hours of the fair.
CULTURED: What art-market trend are you hoping to see less of this year?
Tsingou: NFTs.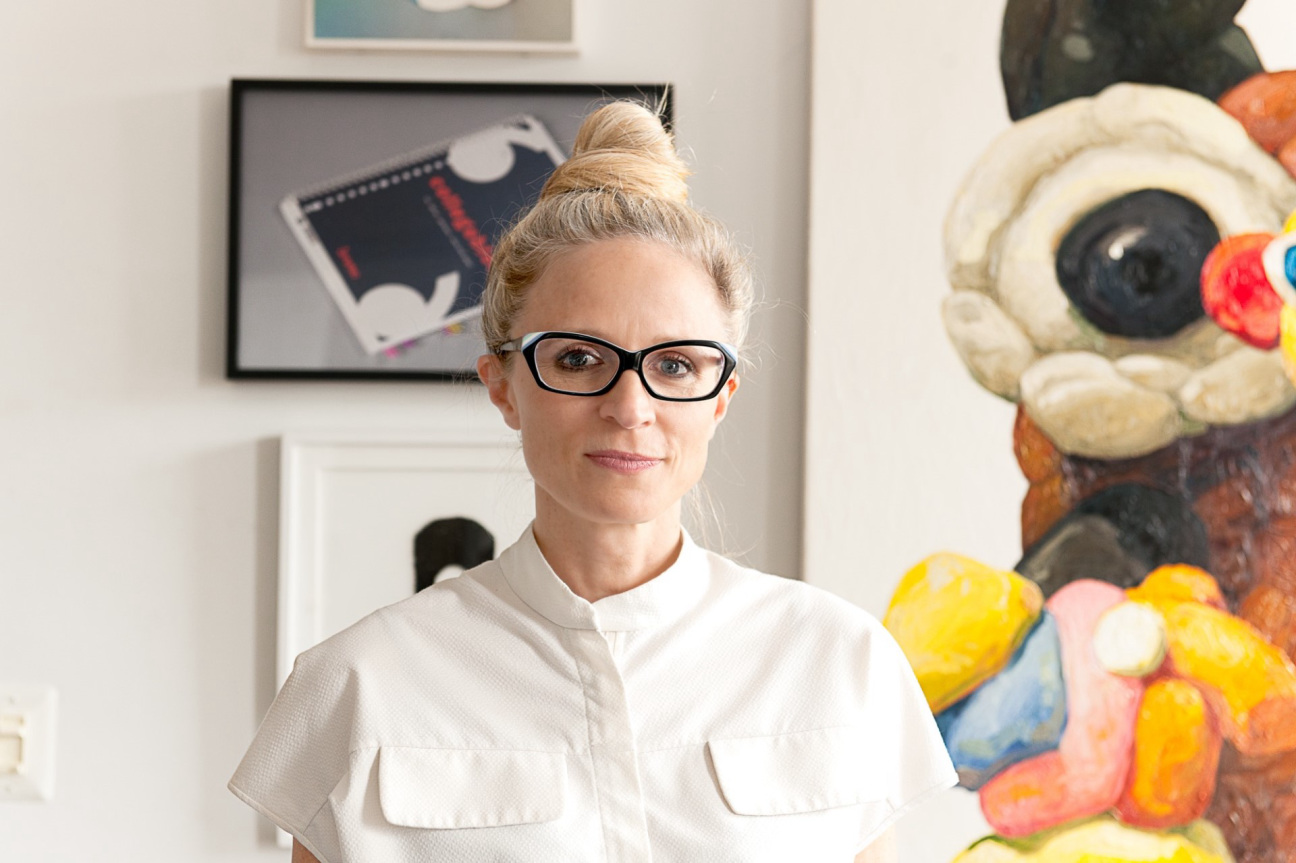 Liz Parks
Liz Parks is the founder of Parks Art Advisory, a New York-based art advisory firm dedicated to building and managing collections of contemporary art. She worked for Christie's auction house, several prominent galleries, and private dealer Diane Upright before launching her own business in 2008. She sits on the boards of the Cornell Fine Arts Museum at Rollins College and the Association of Professional Art Advisors.
CULTURED: What are you most excited to see this year?
Liz Parks: At the fair: Uta Barth's mini-retrospective of her photographs at Andréhn-Schiptjenko; new paintings by Corydon Cowansage at kaufmann repetto; one of Jenny Holzer's redacted U.S. government document paintings at Sprüth Magers; a Hans-Peter Feldmann (RIP) painting at 303 Gallery; and new Petrit Halilaj sculptures at Kurimanzutto.
At Unlimited: Jorge Méndez Blake's large-scale mural inspired by T.S. Eliot's The Waste Land; Guillaume Bijl's Matratzentraum, an installation of a mattress store exploring the commodification of home and rest; Barbara Kruger's Our Leader video, on the heels of the incredibly bleak, heavy, and moving show at Zwirner last year; Stan Douglas's video Evening, 1994 (I am a Stan Douglas groupie); Christian Marclay's video Doors, a response to his epic The Clock, 2010; and Wu Chi-Tsung's Dust 002, a participatory installation involving something lurking heavily in New York right now!
CULTURED: Over the years, what's the strategy you've developed for tackling an art fair?
Parks: When possible, on VIP opening day I try to devote the first hour to do a quick solo scan of the fair before meeting my first client. This provides me the opportunity to wrap up any outstanding business for clients not coming to the fair, and also to take stock of where booths are located. Once clients arrive, and we have entered as active participants in the crush of VIP humanity, we are better able to home in like people-pigeons on the booths in which they have the most interest. After that, we can relax a bit to take in the fair in its entirety. Art Basel provides an excellent opportunity to not just acquire, but to learn, and to be inspired. And always wear comfortable shoes! Your feet will thank you, and plus, anyone at a fair in heels screams only-here-for-the-selfie non-art-world-denizen.
CULTURED: What are your must-see museum exhibitions in Basel?
Parks: Doris Salcedo at the Fondation Beyeler and Cardiff and Miller's "Dream Machines" at Museum Tinguely.
Edward Mitterrand
Edward Mitterand is a partner at Cramer Mitterrand Art Advisory, an international firm with offices in Geneva, Paris, and London. He and his partner Stéphanie Cramer previously ran an eponymous gallery and, in 2001, co-founded the Geneva gallery and museum association Quartier des Bains. He is artistic director and co-owner of Domaine du Muy, a sculpture park in France.
CULTURED: What are you most excited to see this year?
Edward Mitterrand: All three exhibitions at the Beyeler Foundation are exciting: Jean-Michel Basquiat's Modena paintings, Doris Salcedo's solo exhibition, and "The Mind's Eye: Images of Nature from Claude Monet to Otobong Nkanga." I am also looking forward to Tiona Nekkia McClodden's show at the Kunsthalle Basel and Shirley Jaffe's survey at the Kunstmuseum. Finally, as the owner of sculpture park Domaine du Muy in France, I always look forward to walking the Parcours section curated by Samuel Leuenberger, a great guy and founder of SALTS, the nonprofit exhibition space in Birsfelden and Bennwil, Switzerland.
CULTURED: How do you prepare your clients for the fair?
Mitterrand: As for all other fairs, it starts with quite basic office work: our assistant gathers the PDF previews (hopefully with prices) that we receive from the galleries we work with. We also ask her to place other preview requests with new galleries we have engaged with during the year.
She then compares the lists with requests we have received from clients in terms of price, size, and style in order to identify possible matches with the collections or investment strategies we have built with and for our clients.
Doing all this in advance ensures that we can be as proactive as possible, doing our own price analysis based on the auction market and institutional research and making early holds on works that we can see during the first moments of the VIP opening. We want our clients to be very advised early, but most importantly advised well.
CULTURED: What are the top spots to land a last-minute reservation for dinner with a client?
Mitterrand: The whole of Basel is booked months in advance, but once you are in the city, it's usually not so difficult to make reservations. We love to stay at Hotel Au Violon (I waited 15 years for a room), where we usually host our first dinner on the terrace. Volkshaus is a good place to make a last-minute reservation for lunch or dinner because it's large. But miracles can happen at even the most exclusive and intimate places like Les Trois Rois or Chez Donati.
CULTURED: What's your one non-art fair must-do while in Basel?
Mitterrand: The healthy one is to drift in the Rhine from the Tinguely Museum (Schwarzwaldbrücke) to the Dreirosenbrücke—it's three kilometers long, and you can buy special sealed bags for your clothes and belongings, which also serves as a buoy. The less healthy option is to have drinks late into the night at the Trois Rois bar, where you meet artists, gallerists, and collectors. Both in a way are typical of Basel—there is always a power game, but both in the water and at the bar it fades away.