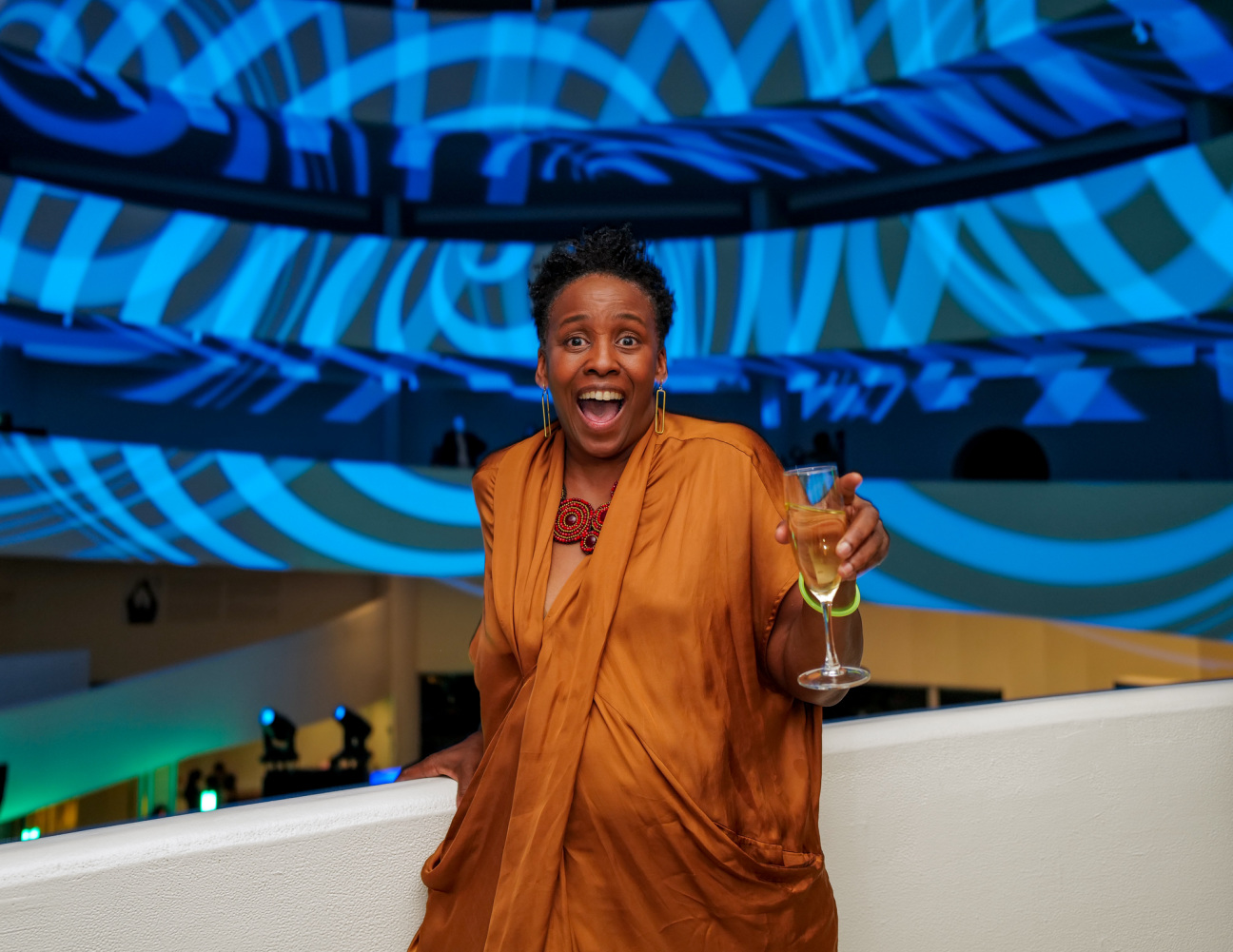 The 2023 Young Collectors Council Party bloomed in the storied rotunda of the Solomon R. Guggenheim Museum last night. Artist and musician Farah Al Qasimi cloaked the space in darkly alluring imagery, creating a digital utopia that calls upon feverish memories of science-fiction classics like The Fifth Element and Blade Runner. Amidst botanical holographics, florally-attired guests toasted to Al Qasimi's vision, as well as the inaugural recipient of the LG Guggenheim Award: artificial intelligence artist Stephanie Dinkins.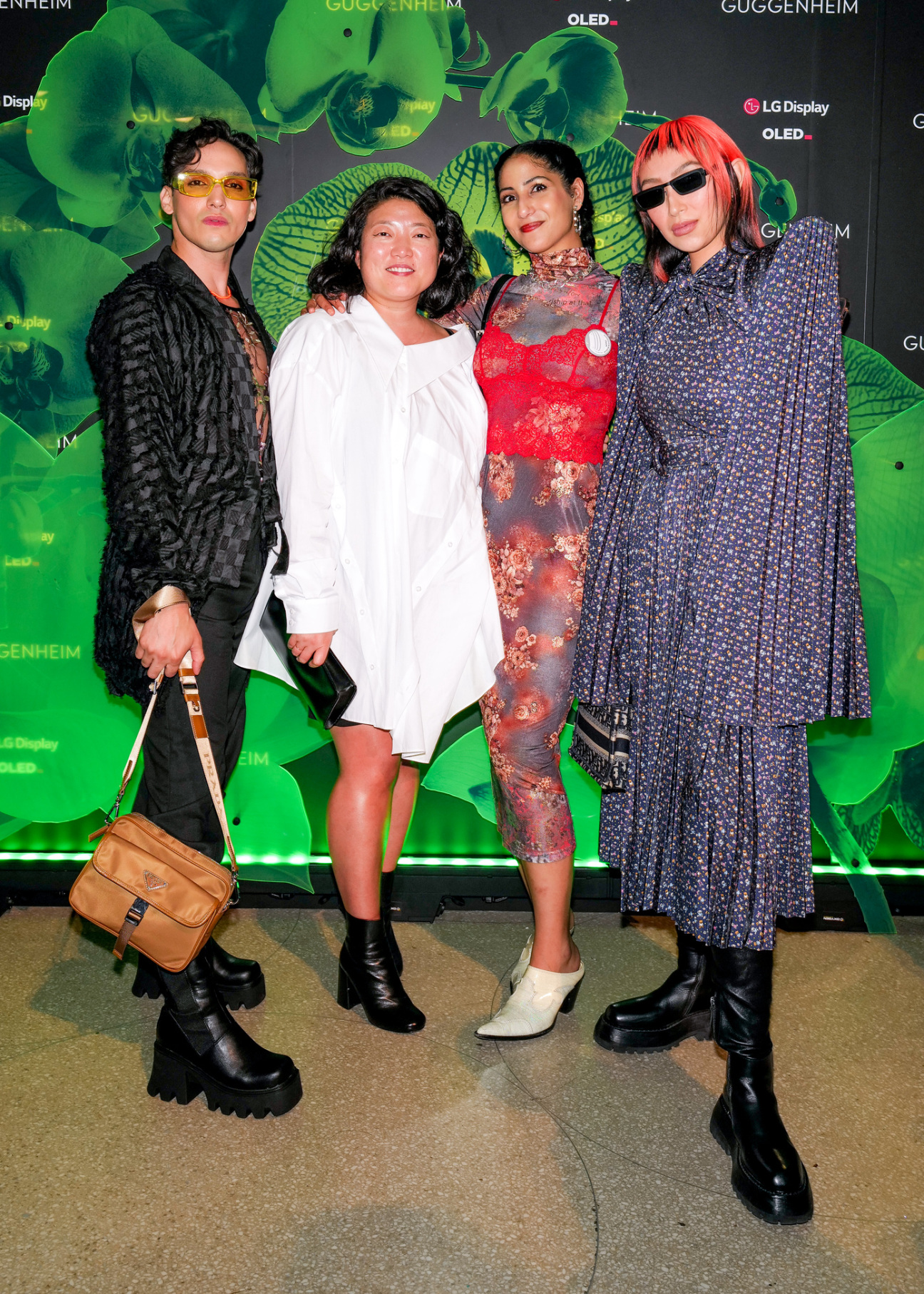 The evening began with celebratory drinks and a seated dinner for council members, co-chairs, and artists represented in the museum through aquisitions by the YCC Art Fund. Then guests headed upstairs for another cocktail and a night of dancing. Artists, curators, and collectors including Anthony Akinbola, Manal Al Dowayan, Peter Boyce II, Vittorio Calabrese, Neil Hamamoto, Caleb Hahne Quintana, Charlie Jarvis, Audrey Ou, and Maria Vogel partied underneath the digital displays. Guests celebrated award recipient Stephanie Dinkins with a surprise toast from actor and special guest Lee Jung-jae.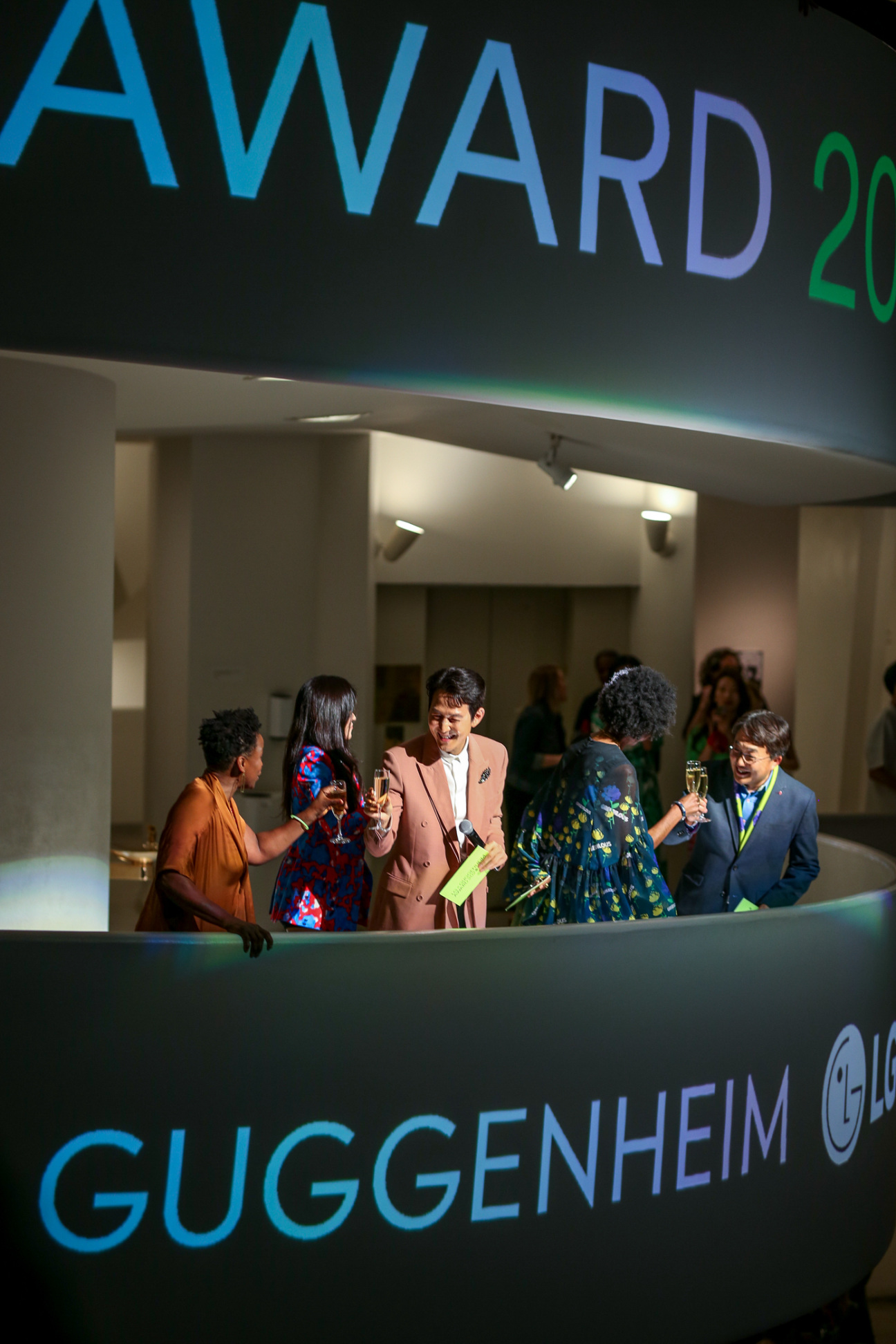 The Guggenheim's landmark building served as a canvas for immersive digital activations and performances, from mesmerizing DJ sets to the sensory-engaging LG OLED lounge. Al Qasimi's digital displays, fueled by LG's pioneering OLED technology, added a new dimension to Frank Lloyd Wright's architectural masterpiece, heralding a new chapter in the museum's engagement with technology.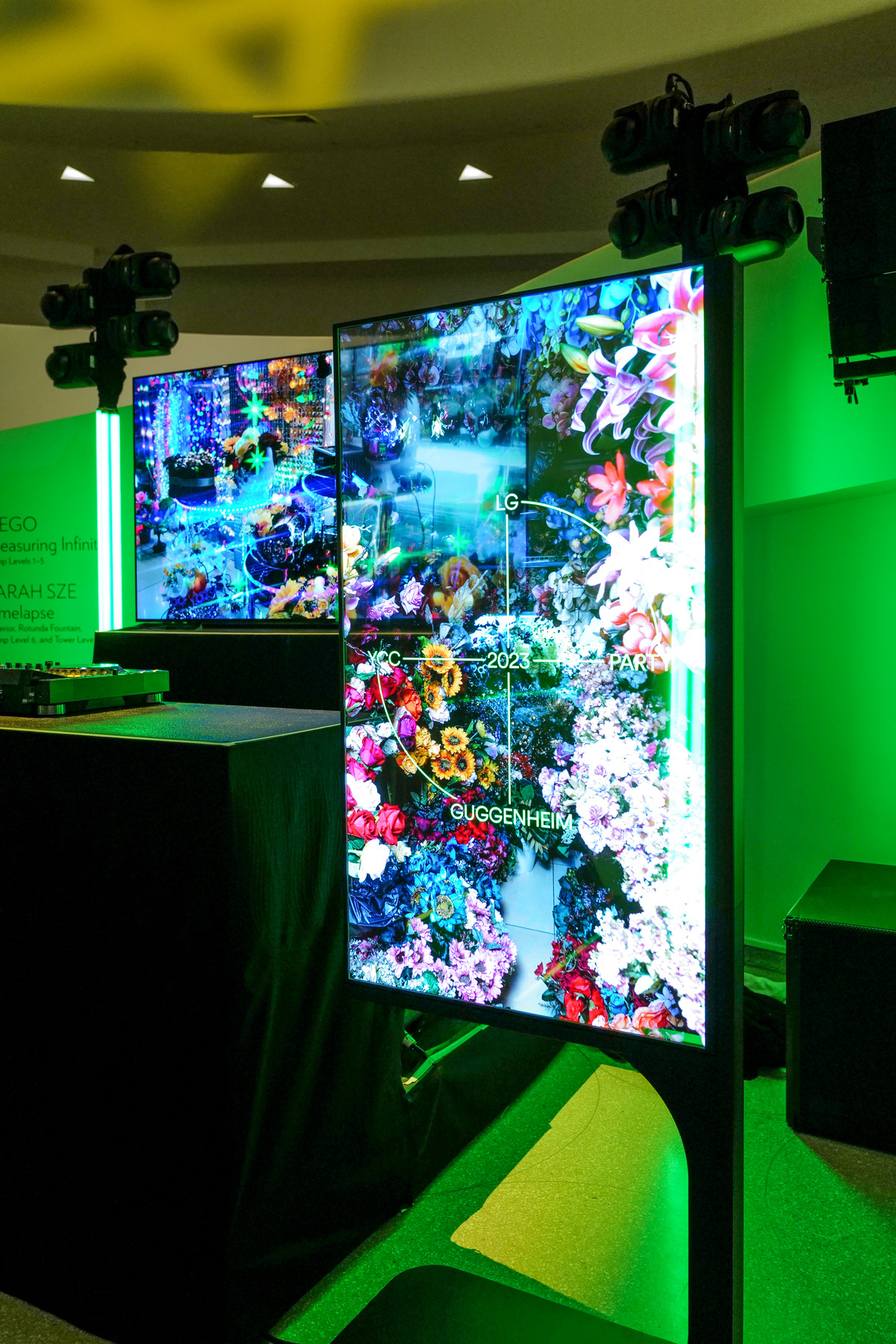 The YCC, composed of 21 to 40-year-old art-obsessed professionals, presented its annual fundraiser with LG Display, who has pledged to support the YCC Party as a presenting sponsor through 2027. The partnership is part of the five-year LG Guggenheim Art and Technology Initiative, aimed at promoting technology-focused artists. Funds raised during the evening's events will benefit the museum and the Young Collectors Council Art Fund.
As the clock struck midnight, guests departed, leaving behind the glow of OLED screens and echoes of music. In attendance were YCC co-chairs Danny Mapes and Tiffany Zabludowicz, as well as the party's co-Chairs, Alexander Hankin, Audrey Ou, and Alyssa Yoon. They were joined by an illustrious Host Committee that included Olivia Fialkow, Danielle Hankin, Casey Kohlberg, Dakota Sica, Cecily Waud, and Aishan Zhang.